4.8 World Rulers TW version - Mundus Magnus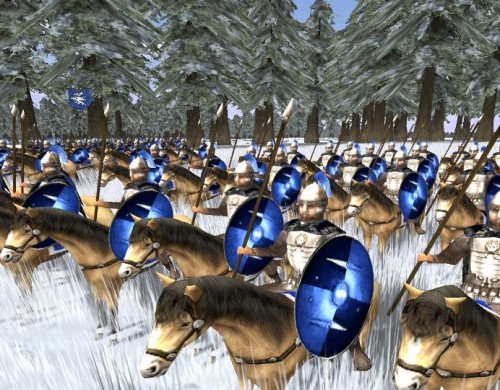 Whats new in this latest version?
1). New map - Mundus Magnus. Yeah, there was too much versions with vanilla maps. Versions 4.0 and 4.1 were in improved vanilla maps, but it was still vanilla. Now events were changed. Mundus Magnus map is free, as I know, so I added this map to one of provincial campaigns. Its fully playable. Mundus Magnus - is biggest map for RTW with 199 regions. You have good chance to be truly World Ruler.
2). New provincial campaign - Slavic Invasion. There is already 2 campaigns - Main campaign and Mundus Magnus. Slavic Invasion Campaign is about 5-7 century, where Slavs appeared and started to be serious threat. This campaign uses vanilla map, but scripts and events were completely changed. Also there were too much changes with cities improvements and their modernizations.
3). Changes in main WRTW campaign. BI campaign also have much changes. Now almost all factions are playable. Langobardi, Blemmii, Jutes and Sassanids now have new colours. Rebels are now not blue, like in earlier versions, but red, so they are like Communists now. Cities were also improved. Main campaign now have more changes then in earlier versions. Too much changes. Strat models also now newest.
4). New 3d-models and skins in 4.8 version. Skins and models were improved. Also included Beowulf Inspired Saxons pack to many factions (thanks God, it was free). Many barbarian factions now have new models and units. No "half-naked wildmen" now. All barbarians factions have kingdoms statuses. All old reskines were completely changed. Many not good reskines were deleted.
5). New economics factor. Resourses are now going to our bank with very fast speed. It makes good for us, but also other factions have power now to build extremely big armies. AI reaction for it - is too large armies. Gameplay started to be more difficult then in simple vanilla version.
6). Many minor changes and fixes. Minor changes are extremely many now. UI of many factions were changed. Many not good BI models also were changed. Many minor changes, which I didn`t remember. Many new flags and banners. I did them in too much number. Really, believe me.
Screenshots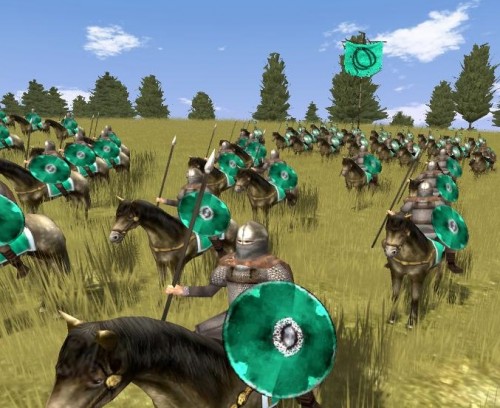 Vikings Horsemen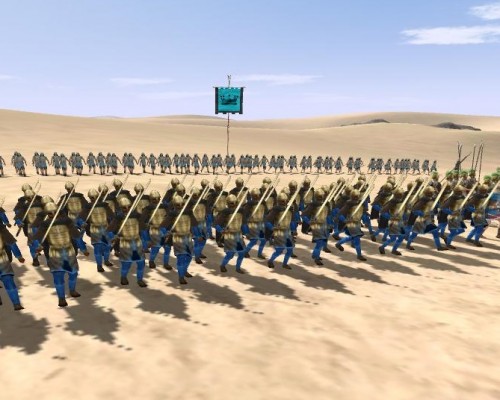 Sassanids Swordsmen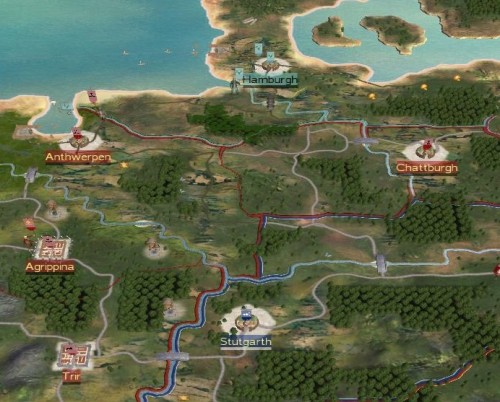 Early Medieval campaign (Slavic invasion)
------
Downloads
Installation is simple. Just take all files to BI folder and overwrite them. Then start BI.exe