G'day everyone!
Today I am going to give you a quick run through on how to access the Steam network for multiplayer games!
Step 1: Pretty obvious, go into the mods section of the launcher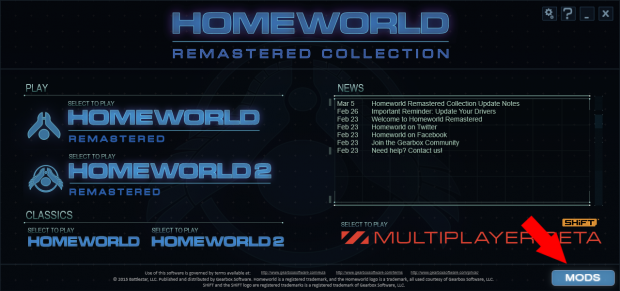 Step 2: Select HW2 classic mods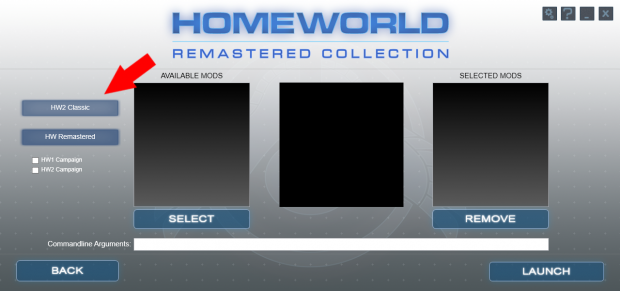 Step 3: Select the mod you want to play multiplayer games with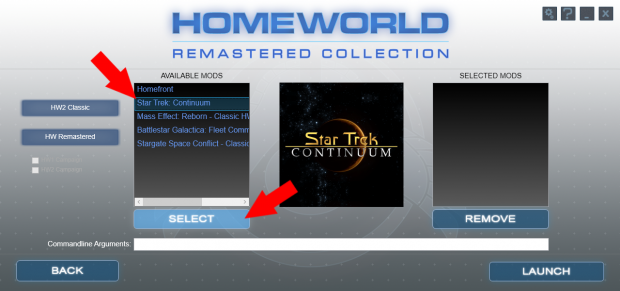 Step 4: Add "-mpbeta" to the command line section and launch the game!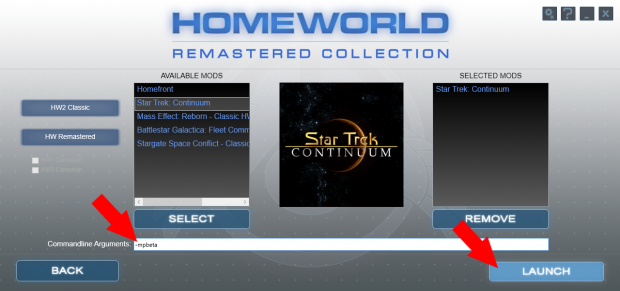 We will no longer be making any released for Homeworld 2, or Homeworld 2 Classic (well, maybe some bug fixes on HW2C if the need arises), so expect further updates to start appearing at the new mod page. Click on the picture below and follow!