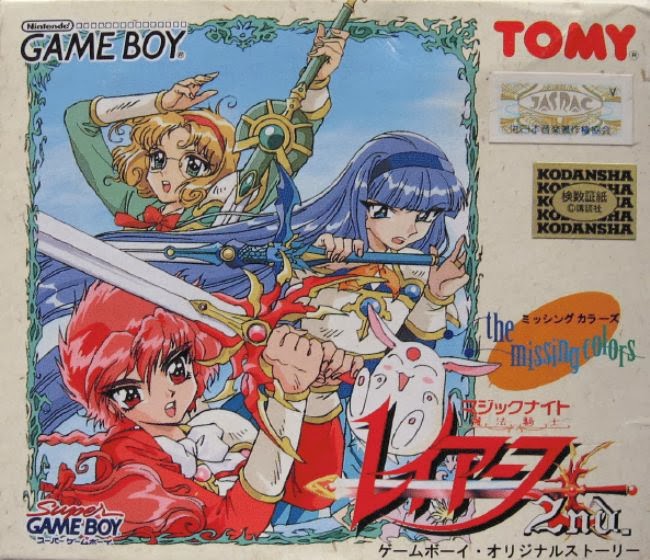 I recently burnt out while modding video games and am just tired of doing it, it became boring and very taxing on myself after years. I always came to walls most of the time I tried to do anything and I just gave up after trying to get the music working for HOTD warband, I did everything right and still it didn't work so I didn't even bother releasing it. I did though for the M&B version but not for warband because I didn't even have the game installed and sorry to say but at that stage I didn't give two shits.
I don't think I will ever mod again and I don't plan to, I just wanted to make this clear but for those interested I have moved onto something more constructive. I needed to occupy my time with something so I started researching how to translate Japanese video games into English. After getting help for more than I week I started to make progress and fully understand the process of the trade, I am a fan of Magic Knight Rayearth and want to play the games but sadly most of them weren't released outside of Japan so I am taking it upon myself to translate every single one of them. It is myself and Niiri on moddb who is translating the game, I asked him for help since I can't read Japanese, he does a rough translation into English which I 100% of the time rewrite but he is still crucial in the process.
I haven't gotten the response I wanted to on Romhacking but in due time I hope more people take notice and get interested. This is what I am moving onto from modding and I actually enjoy translating this game unlike what happened to myself at modding. I first wanted to translate Magic Knight Rayearth 2nd: The Missing Colors as I thought it was a game based on the second season of the anime but sadly it has it's own story separate from anything else so no Nova...... grrr. Anyhow so far I have roughly translated around 50-60% of the game so progress is going really well, I made a release of the first third of the game nearly a week ago so if your interested please check it out on my blog. I am also interested in what you guys think as just because I won't be modding doesn't mean I won't be hanging around Moddb so what do you think.
Romhacking.net
Pearsehillock.blogspot.co.uk
Here is also a video that I recorded not long ago showing off the English translation, all the mistakes in it have already been corrected so all is good. Youtu.be