Aaron went to TwitchCon with David and spoke to a few streamers. He visited some developer panels to learn how we can use metadata to improve streamer's broadcasts and incorporate our tools even further.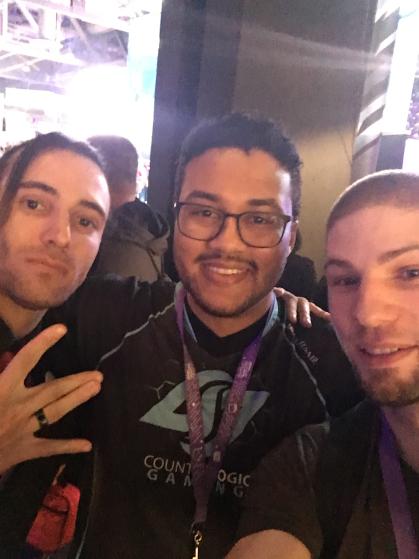 ---
Alpha Prep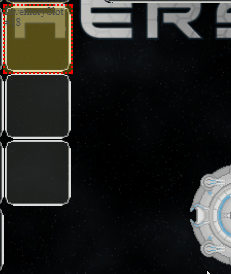 Cores are so pivotal for the game so it is sad to see this annoying bug. Everything looks fine in Construct but perhaps I am missing something completely. All of the ship module slots load up correctly, however, if you equip more than 1 core the others will disappear! Very strange. This is a top priority fix.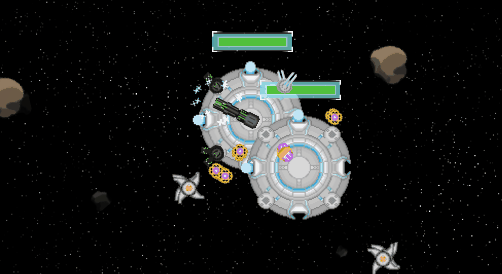 Now this is trippy. This bug happens when you set the time to vote for the next level in stream mode to 0. The workaround for now is to only allow the timer to be reduced to 15 seconds. This bug is not a top priority but it may be an easy fix. For now, the workaround will do.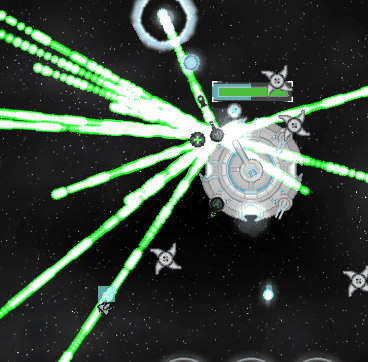 I might have shown this bug off before, rockets were creating a smoke trail and the smoke was not dissipating. They stacked and caused a cool beam effect. A simple fix but very neat. This glitch made me laugh. Beam weapons had a little bug where if the beam did not touch any enemies they would persist forever. Already fixed it but it gave me an idea for possible beam sword turret modules. Hmmm....
---
Sprite Font

I wanted to change some of the font to something a little neater looking. It is easier to render sprites than text (so I have read) so I decided to use the sprite font plugin for Construct 2. I made a font sprite sheet and it turned out okay but when implemented I found the scaling was kind of off. I had not used the recommended 128x128 image size so it was expected to come out blurry. I did not expect strange artifacts to appear in the font as well though. Even at 128x128 I found these artifacts appearing. Unfortunately, this means I still need to use text objects for damage numbers. The font is not bad for menu text so I will try to put it to use there, here is an image of the inventory area that displays your current mineral count.
---
Conclusion
We are cracking down on bugs and trying to get the game in a reasonable state. Alot of it requires testing which can take time. Alpha is just down the road so if you are interested in trying out Mothership head on to the website to sign up!
~ Andrew Barontini - Lead Game Developer - Mach V Gaming
Twitter - @Healstation

Discord - Mach V