While you rest your enemy is training!
After every level monsters gain experience. Last-one-standing gets the maximum, others gets less. When reaching required exp count monster gains a level - he raises his stats and becomes more powerful. And every 3 levels some magic happens...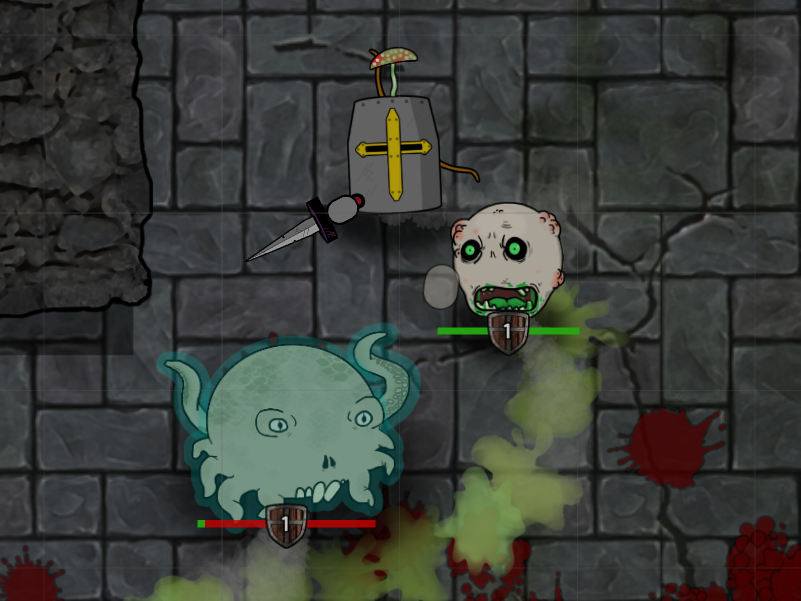 How does he do that?
Every 3 levels monster gets a perk. Every enemy has personal perk list and he randomly chooses one of them. For example, wizards can get new spells and rogues can learn to become invisible. Some perks are shared between a couple of monsters (or even all of them), some perks are intended for specific enemy.
"You are a wizard, Otto!"
Soon, monsters professions will be implemented. It means that in some point of run the monster can choose to select his future and become more skilled in some specific ways. For example, Otto may be choosing between becoming a great OctoWizard and use deadly spells, or being an OctoVerlord, mighty warrior, buffing all adjacent allies!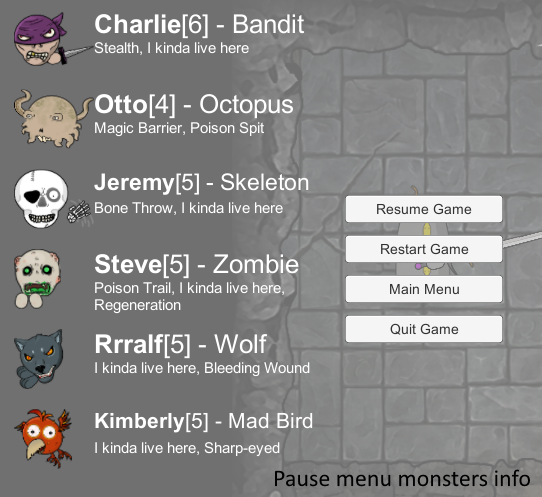 Meet our monsters!
We are going to record a video for each enemy, describing his personality, professions and perks. Stay tuned!