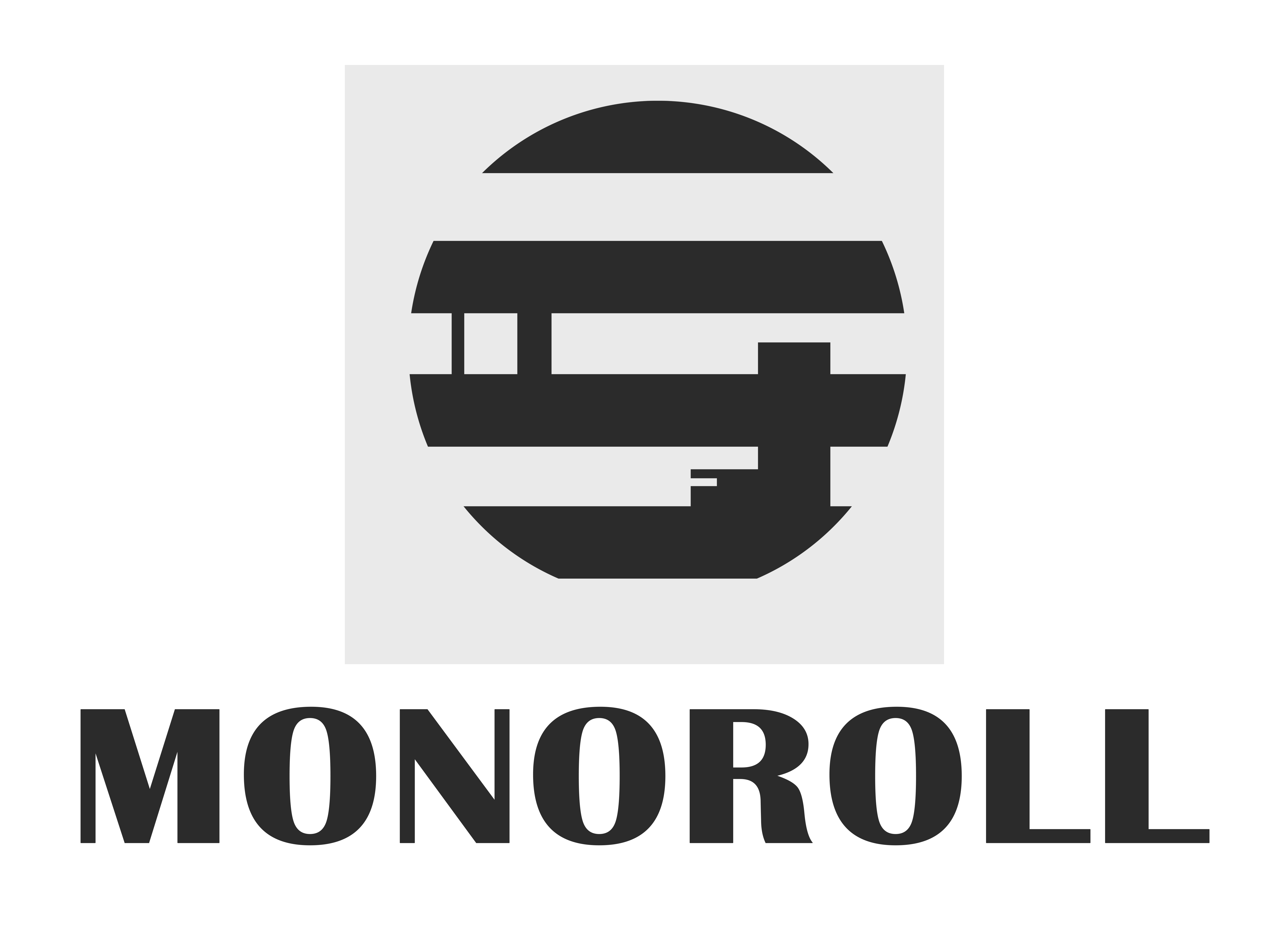 LEVEL 18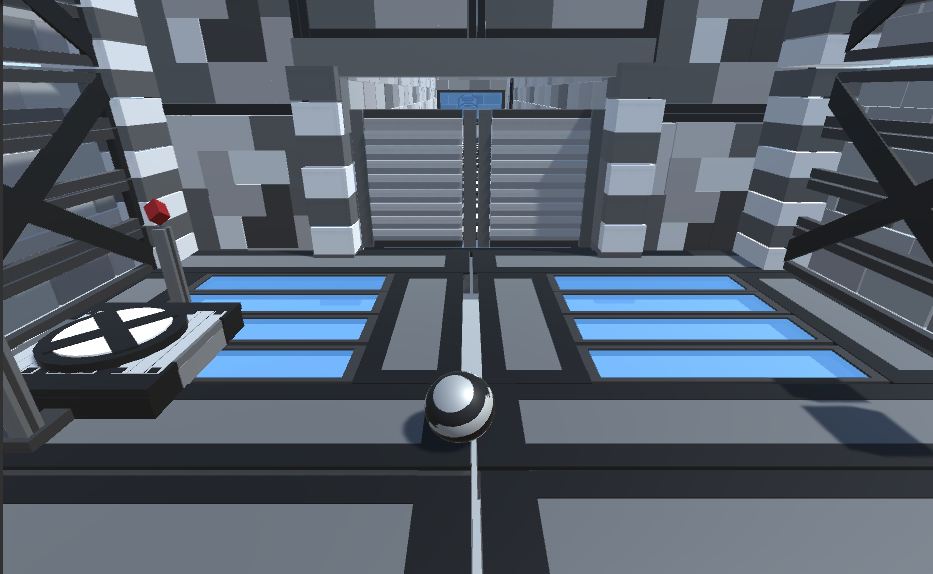 This level will have some similarities with the 8th level of Monoroll. In the first stage, you will be faced with a set of turrets which are shown in the GIF below.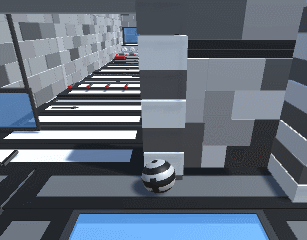 As you can see, there is a moving glass panel that blocks the bullets, which is similar to the black box in level 8. In this area, the player must follow the moving glass panel which will lead to a button on the right end of the corridor.
(GIF speed is 2x faster than actual in-game speed)
In the second stage, the player will also be faced with a black hole, similar to the one in level 8.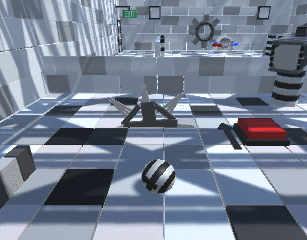 But in level 18, the player must hit the 2 targets (the black and white buttons on the wall) to get to the next stage.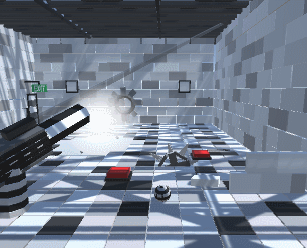 In the GIF above, we can see that the cannonball curves, which is caused by the force from the black hole. The player must point the cannon in the right direction, in accordance with the force from the black hole.
In the third stage of level 18, the player is once again faced with the robots.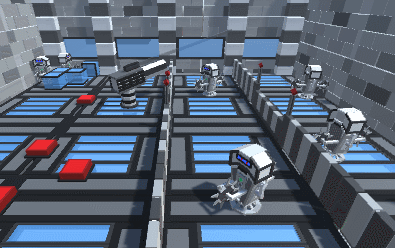 This stage is divided into 3 areas. To get to the next area, the player must eliminate all bots in one area to get to another.
And in the last stage, the player will face an obstacle which can also be found in earlier levels.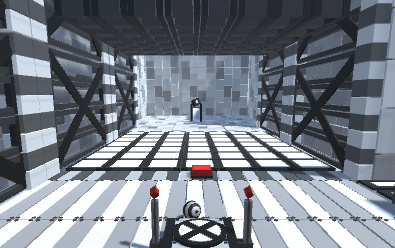 The player must only step on the green squares which are marked when the player presses the button in the middle. The green squares are unmarked when the player lets go of the button so the player must memorize them!
Upcoming Demo
Monoroll will release one more demo. The purpose of this demo is to show how the robots of Monoroll work in the game. It is a small demo only consisting of a few robots, a cannon, and the player. It will be released in a few days. Here's a sneak peek of the demo: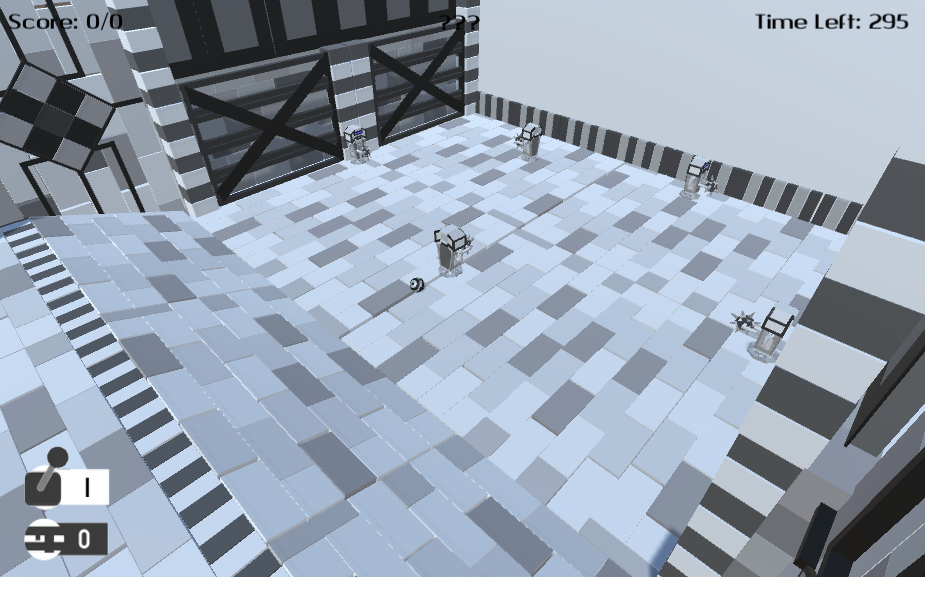 Aaaand that's it for now! Stay tuned for the new upcoming demo and for the next update! Stay tuned!