In this new update, we have for You two new screenshots from two different levels. As you can see we've been experimenting a lot with various shapes and colors to try and grab the player as much as possible.
While most games focus a lot on how well the objects are textured, with Momentum we are exploring the visual reactions by minimizing object detail but maximing the visual stimulation with something else - colors and shape. The two screenshots presented below are both entirely textured using only one single texture (A white texture), and have been modified through various vector parameters to achieve different colors. Of course lighting also takes a major role, supplementing our vector based simplicity, creating gradients between colors.
---
Purple Forest
As the name suggests, this level is dominated by the purple color and supplemented by a secondary white. Through lighting we mix these two colors and create a large variety of shades between these two.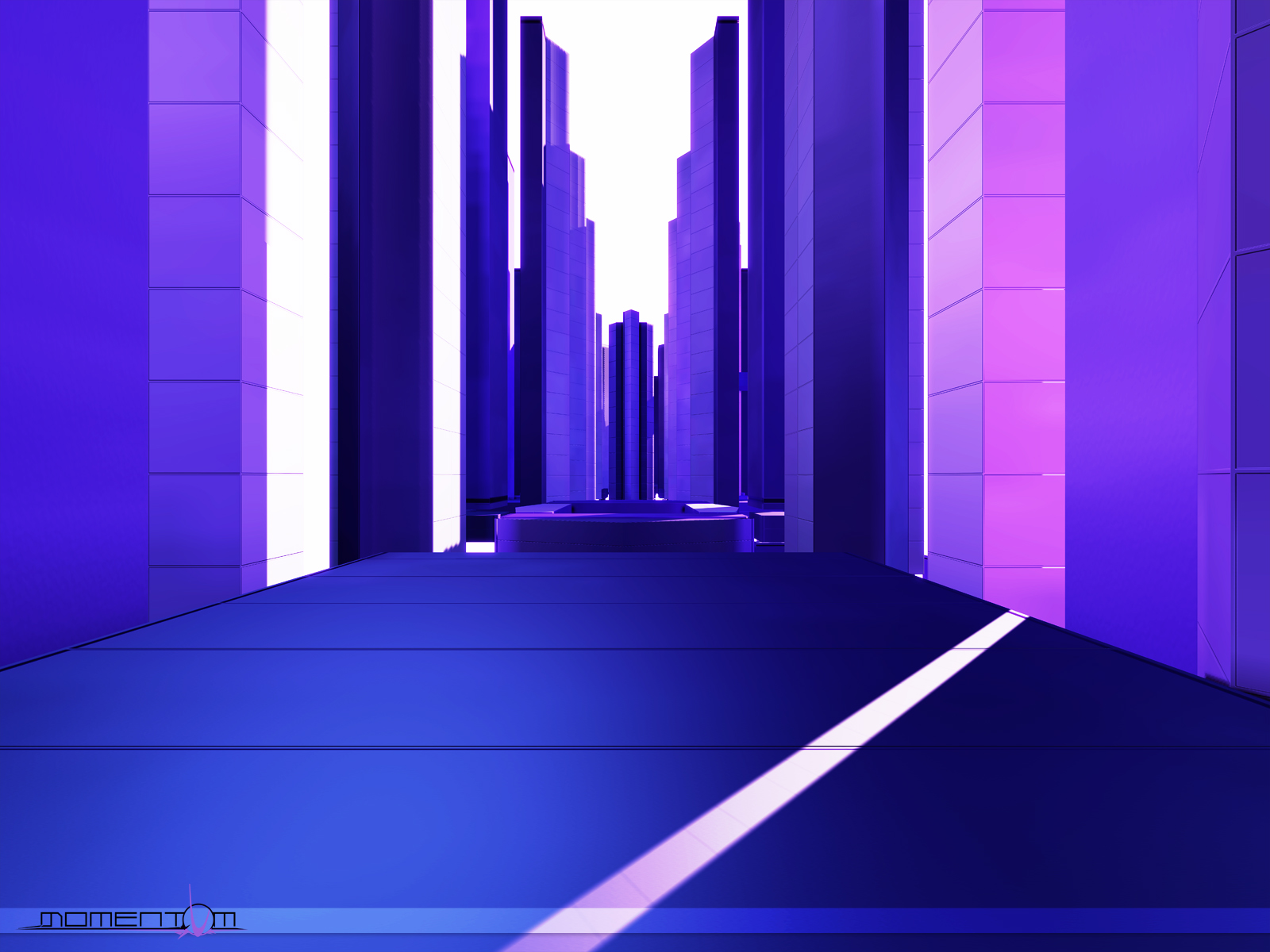 As You can see, in this level the dominating shape is obviously the long, "tree-like" shapes, hence the "Forest" part of the name. Combining specific shapes and colors we manage to create very interesting, colorful and calming visuals for the player.
---
Blue Cube
This second level - while similar in coloration to the purple one because of Blue being close to Purple in the color range - differs very much shapes wise.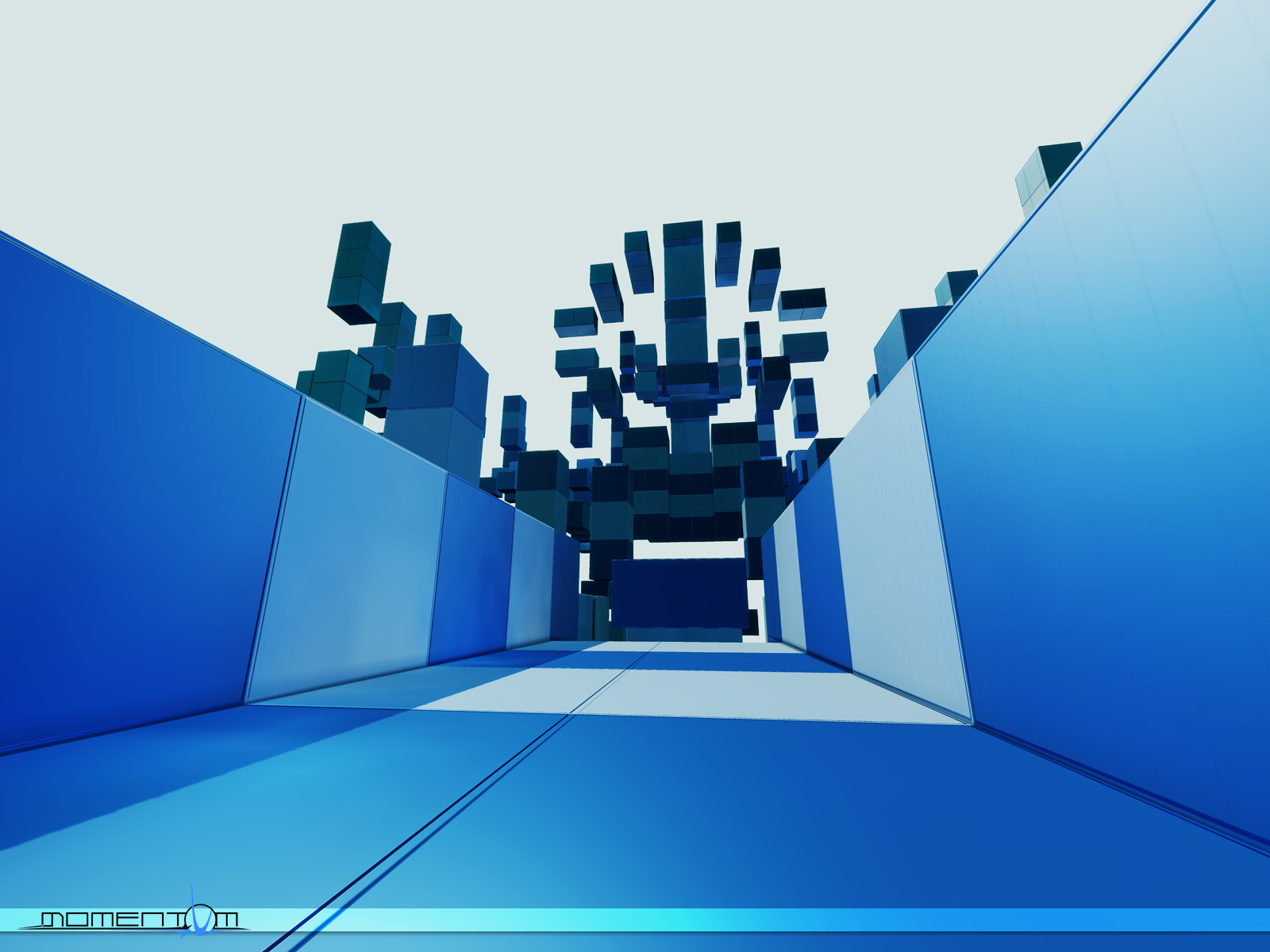 All of the level is made up from small cubes, much alike little bricks. The intention with these shapes was to create something that is very simple yet very complex when encountered. The common reaction this level provokes is confusion because everything looks so closely similar that the player needs to evaluate his position way more. This creates a stronger bond between the visuals and the player, thus provides a nearly trance-like feel when playing.
---
We hope you enjoyed this update. If you would like to follow our progress, you can Watch the project or tune in with one of our community sites.