Hello everyone! It's being a while since our last post shared on when we visited StarCon. We've done lots of work on the game based on feedback received and some more. Like a presskit.
Tower delivery is more transparent now - one can visually tell if a tower slot is awaiting for a drop.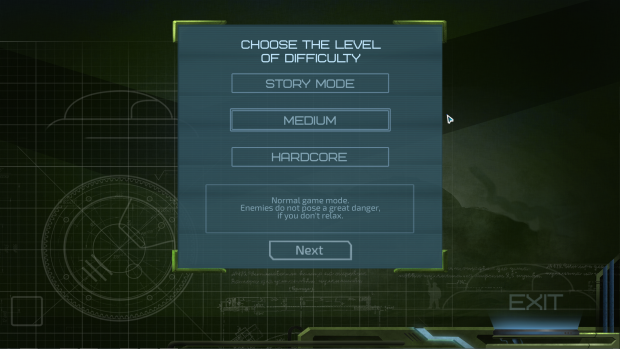 Originally, Molten Armor had no difficulty settings. It was hardcore by design. Now we've implemented selection of three options ( on a separate screen and inside settings ). Difficulty levels have NO in-game punishments ( like unavailable levels or endings ). It only affects HP of enemies and towers plus the limit of slow-motion timer. There is an achievement for each of the options, but let's get to it later.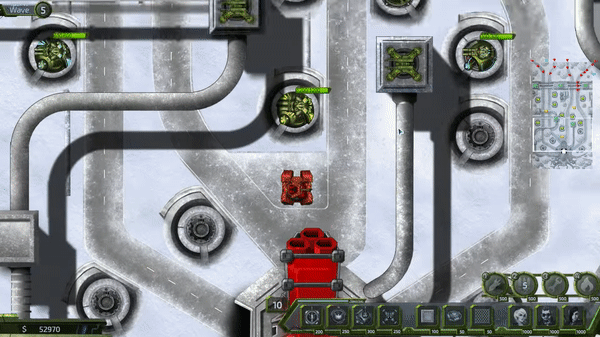 What does the last 10% of the game mean to a developer? As for us - the game is technically ready. All the levels are playable. All the bosses are defeatable. All the endings are unlockable. But there is still stuff left to do. You can polish the game code here and there. Maybe add a very very small gameplay feature just for the fun of doing so. Maybe some final art is required. Some pesky bug is spotted and needs to be addressed. You can sit and wait for a new build/store page/trading cards to be moderated by Steam.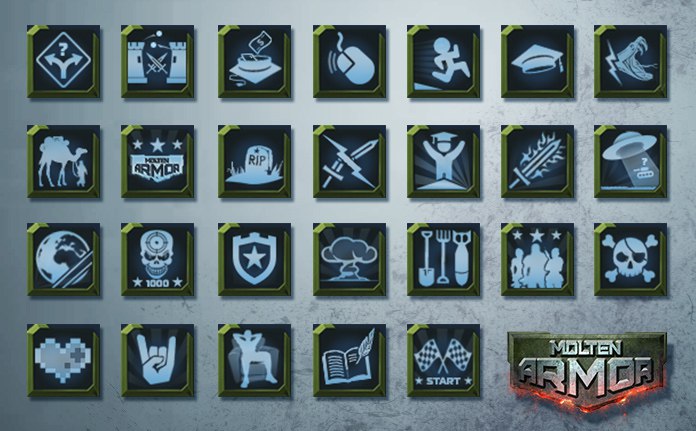 On the bright side - we had some really fun time while implementing achievements :) You can see some of them above - some of them are pretty straight forward to guess. Others are not. We have achievements for completing a single story level depending on difficulty. You don't need to walkthrough the whole game on hardcore to unlock that achievement. One level is fine.
Also, Steam trading cards. It can take a lot of effort to put them together. But it's worth the time in the end. They look good. And they are great for posting anywhere on the web. We consider them as promo art. BTW I can't remember many people who click on trading cards in their Steam inventory just to take a look at the full art. But there are people who like to do it.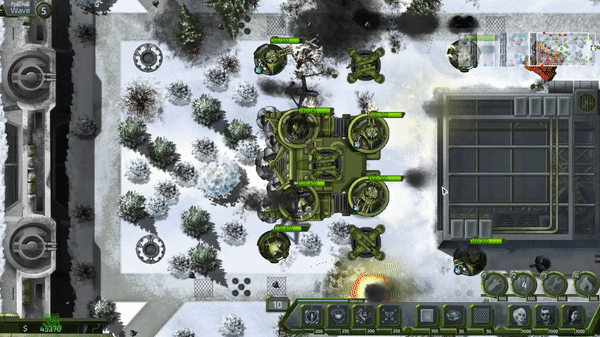 The final 10% are hard on the moral side. You can be exhausted. Or frustrated. Or both. But you have to keep moving. It's like a door you have to push to open. It's easy to open a door. Unless you are sitting on a sofa and can't reach it and are too lazy to move.
In the very last line please allow me to share a link to the Steam store page - Molten Armor on Steam. The game is available for wishlisting while we keep polishing it for the release :)