Since you last heard from us, we have focusing on how Modular Combat is being played. There is a large amount of changes that will we will be explaining to you over the next few weeks.
To get that ball rolling, I'm going to talk to you today about weapon upgrades.
Introducing weapon upgrades
For the longest time, the only way to increase your weapon damage was to upgrade the Impact module. (Passive. Increase projectile weapon damage by 7.5...75%.) Players would have to spend precious module points on this passive module in order to be able to kill faster.
It wasn't long until the key builds were based around passive module stacking. Instead of getting creative with active modules, players focused on increasing their firepower and upgrading their damage resistance. We will be replacing the Impact module with weapon upgrades.
By default, players will receive 2 module points and 4 weapon points per level. You will be able to use these weapon points to upgrade different stats on your weapons such as damage, firing rate, recoil, and tracers.
We will also be replacing the Resistance module, but we'll talk more about that another time.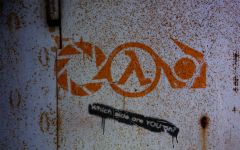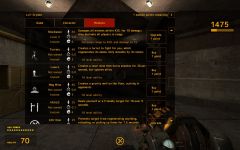 The Mod Fidelity Community
We at Mod Fidelity have spent a long time getting to know our community. To be frank, we wouldn't be anywhere without our players. Since our release earlier this year, we have been using the Mod DB forums to communicate with you.
We've decided that it's time to bring the forums back to our own website. Go check them out and sign up! There are lots of discussions going in the suggestion forums!
Check out the Mod Fidelity Community forums!
Modular Combat Wiki
Over the past several weeks, members of our community have taken an interest in rebooting the Modular Combat Wiki.
A wiki is a documentation tool, and the Mod Fidelity Community has been using it to document every part of Modular Combat. The developers have also been active on the wiki and have ensured the accuracy of the module pages, but there is a lot of information that the wiki doesn't have yet. We're still in the growing stages. If you feel you can contribute to the Modular Combat Wiki in any way, shape, or form; please go sign up!
We need your help!
Modular Combat is in need of a private testing server of roughly 10-16 slots. We have tried looking for help with this, but have found none yet. If you are a server admin who might have a spare server for us, please contact us at modfidelity@gmail.com.
If you happen to run an indie game server company, even better! We love to support the little guys and would love to help promote your site. Just drop us a line!
We also need a concept artist.
We haven't had much luck with improving the overall look of Modular Combat. What we're looking for is a concept artist that can design some new weapons, prop models, and HUD elements. You would be responsible for taking our ideas and making art that the design team can use to make the in-game content.
Please email us at modfidelity@gmail.com with some examples of your work. Thank you!
Conclusion
Here's the summary of everything that came above:
Replaced the Impact module with weapon upgrades
By default, players will receive 2 module points and 4 weapon points
Moved our forums from Mod DB to our own website.
The Modular Combat Wiki reopens
We need a private testing server with 10-16 slots
We need a concept artist
Expect us to bring you more news and information about Modular Combat v1.77 in the next few weeks!
See you soon!
Mod Fidelity
What side are YOU on?





(Special thanks to the Overgrowth team and Iiro Jäppinen for providing these nice icons!)