As most of you likely know, Matt and Winston (the main developers for Modular Combat) have become much too busy to continue development. Archer and I didn't want to see the mod die, so we asked if we could take over development for a while. They agreed, so here we are.
And as most of you are aware, Modular Combat is an action-RPG mod for Half-Life 2: Deathmatch. This mod puts you in the HEV Mark VI, designed to communicate with the BoSS super computer. Kill other players to gain experience which will earn you levels and upgrade points. Use the upgrade points to buy modules, which will grant your hazard suit extra abilities. BoSS will remember your account information and save your suit configurations on a server.
Now, to the important parts.
1. Recharge is coming back.
2. New content is being made (by us).
3. New and old modules will be included.
4. We have new (temporary) forums.
And finally,
5. We're going to do our best to listen to what you want.
There isn't much else to say here other than to refer you to the new eye candy uploaded to the galleries (and don't worry, we haven't put all our cards on the table yet).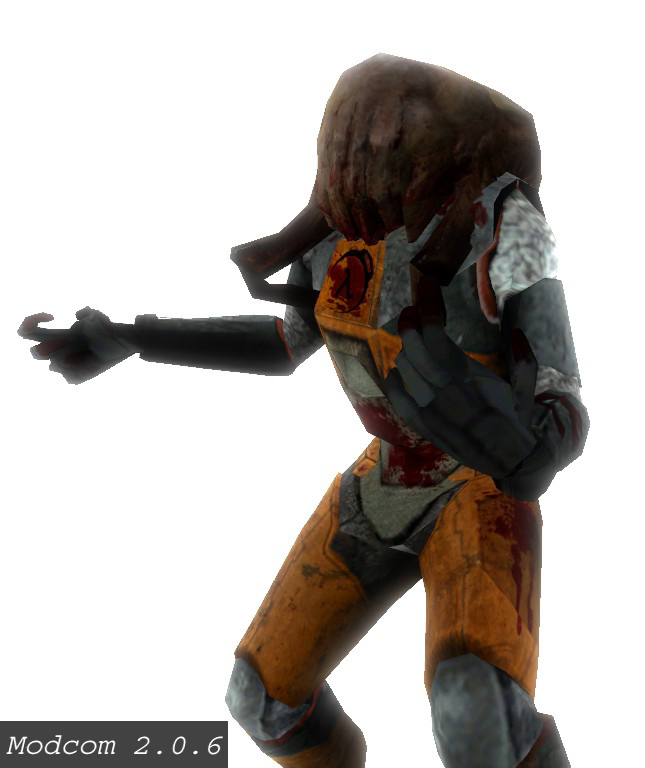 Hope to see you on the servers!