Modelling the Lab for mobile gaming
The Science Lab for Creature Battle Lab was created with mobile gaming in mind. With all the concept work done, actually creating the lab turned out to be a pretty simple process. Some of the models from the concept lab could be re-used, as they are low poly assets, which cut down the build time. Here is an aerial shot of the lab showing the new set up.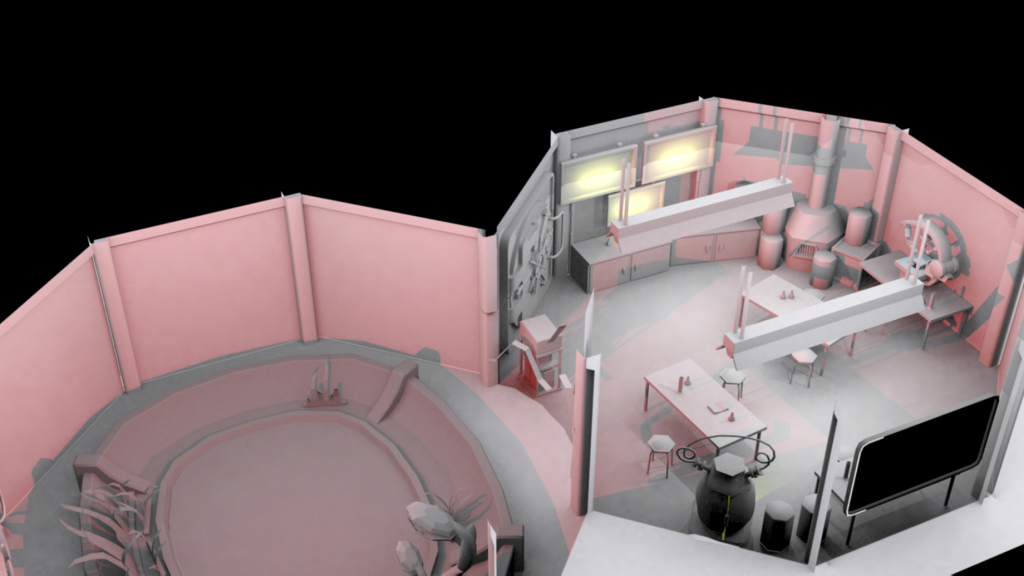 It is now slightly smaller but there is a lot more objects filling out the scene. Rendering camera angles allowed us to think about how different UI elements may look and due to it being low poly, will not slow down mobile devices.
As you can see the customisation table has gone through a few changes since the initial concept. It is now a lot smaller and a fair bit of thought has been put into how it will animate and move with the touch screen in game and be suitable for mobile gaming.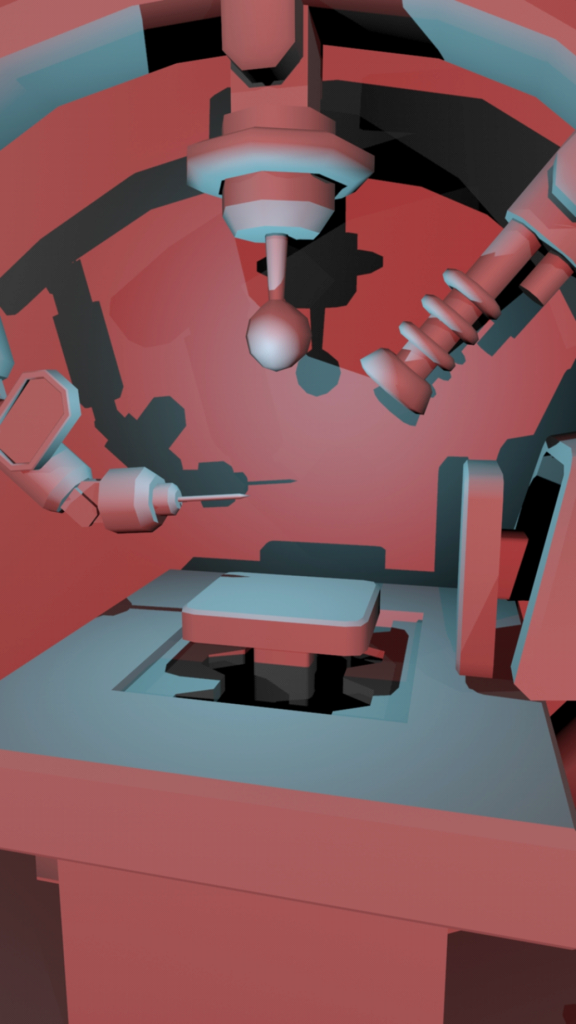 Creatures will be suspended in a beam while you are customising them and the laser beam will zap the creature when you change its arms or legs and the player will be able to pan and dolly around the character using the mobile devices touch screen. Once the base model of the lab was finished I started on our first texture and lighting pass. This was an exciting time for us as we could finally see a part of the game coming together. We are doing the first pass as a flat textures (this is when we add in no additional details just single colours) so that we can get a good idea of how the final game may look quickly and effectively.
Renders from the Lab for mobile gaming.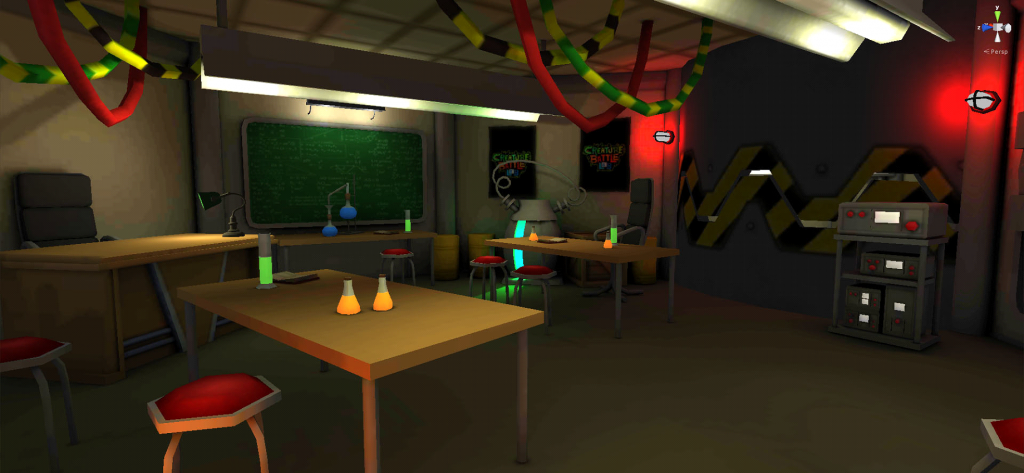 Lighting was an important second step as it could not feel too gloomy or we would loose that cartoon feel but equally if it is too light it will seem washed out.
We hope that this will be a fun space to explore and create in when the game if finally released.