Thanks for your support, with it we made it up to the Top 100 Mods of 2010. Your promised Ostheer Teaser will be here in a few days, although we've got a lot on our minds right now, such as the long awaited 1.30!
Now it's time to vote us into the Top 5! You can do so here!
Remember, Find us at -> Released Mods > Company of Heroes: Opposing Fronts > CoH: Eastern Front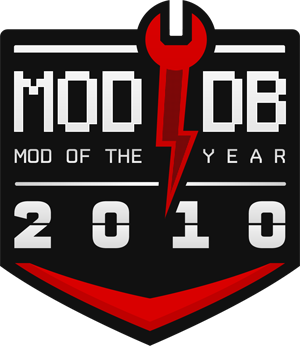 Also we would like to congratulate Blitzkrieg, Modern Combat and ZombieMod in their positions in also reaching the Top 100. Blitzkrieg is a competitor of Eastern Front in this matter, as we are both in the Released Category, so we wish them good luck in this years competition.
Finally we hope Modern Combat or ZombieMod, do what we couldn't do last year and win Best Upcoming Mod! Make the Company of Heroes Community Proud!
Good luck brothers, may the best mod win!