Mod of the Year - Question of the Day

Greetings, companions of Edain!
Mod of the Year 2016

The first round of the votings for the Mod of the Year 2016 on Moddb ended and thanks to your support, the Edain Mod reached for the seventh time the Top 100!
This is again a very big achievement and a great honor, so we would like to thank the entire community for this support! This would not have been possible without your votes and we are really proud to have so much fans around here. Of course, we will continue to do our best so that you can experience a truly great Middle-earth feeling in Battle for Middle Earth.
Now the second round of the Mod of the Year 2016 begins and we need again your votes for the Top 10! You have to select the Edain Mod from the list of the Top 100 and then click on "Vote". So that your voice counts as much as possible, we ask you to register an account on Moddb or to use your existing account before your voting. Even if we can't reach the Top 10 anymore as we have won last year, we still can get a honourable mention.
You come across to the list of the Top 100 with the following button: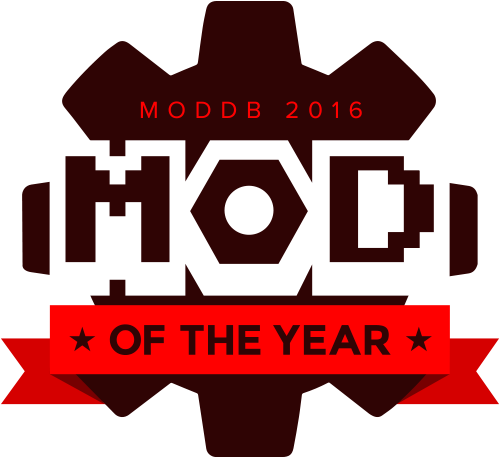 Question of the Day
As a special thank you for all of you, we will daily answer one question of the community for the rest of the election phase. You are allowed to ask any question concerning Edain, as long as it does not involve any plans or contents of future versions. We know that this is quite a restriction, but we don't want to spoil you or ruin the suprise at all. Nonetheless, we are sure that you will be able to ask many interesting question.
At the end of each day we will give you a detailed answer to the question that is most upvoted by the community. Please consider that we need some time to answer the questions, so post your questions until 21:00 GMT (Greenwich Mean Time).

Please leave your Question for Tuesday as a comment below.

Your Edain Team