Ok, it's been a long while. I realize I've been quite silent. While other modders put out updates on their progress weekly, I haven't been doing so, because I don't feel like notifying you guys for every little thing I do. When I've made some good progress, I'll make sure to share it with you all.
Ok, what I've done so far:
I was mostly finishing up my work on Her model. The character, this story revolves around. I'm not gonna show Her in her full glory just yet, but you can get an idea from the new mod's logo-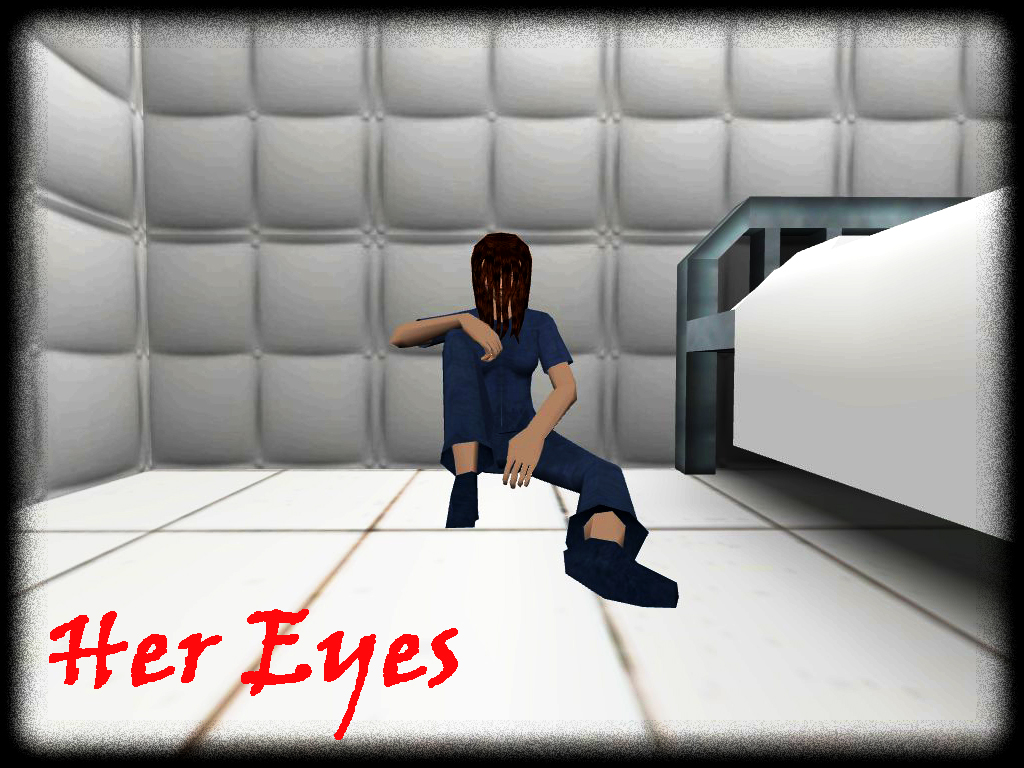 I've also transformed Barney- Half-Life 1's generic security guard into this guy- Her Eyes' generic cop :D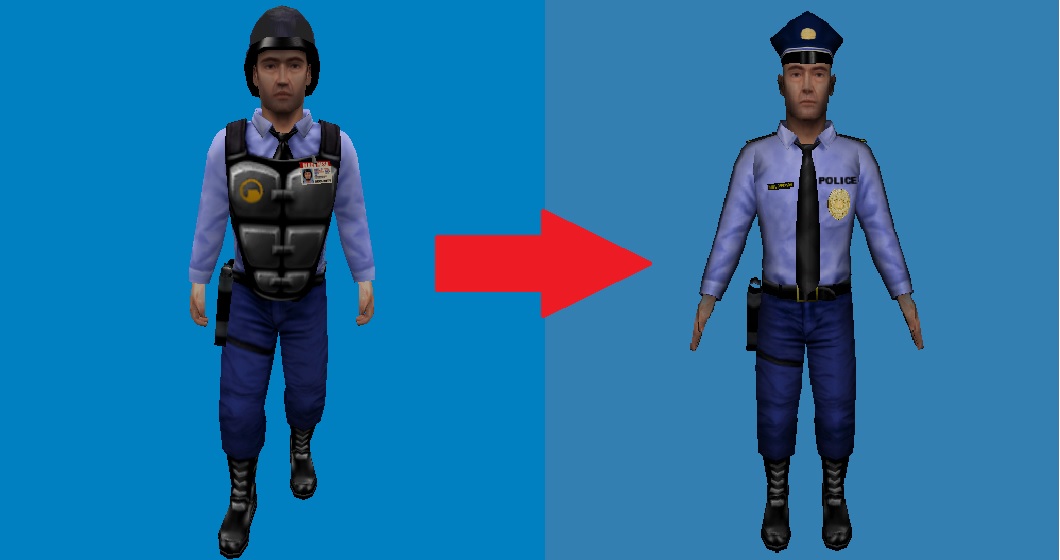 There will be other cops as well, which will need unique heads, but for now- gaze at this guy.
In terms of modeling that's pretty much it. It doesn't look like much, but the main character will have a bunch of models, as her appearance changes according to the story's needs, so I've been working equally on all her models along with that cop guy. And as you know Half-Life 1 lacks female npcs so I couldn't "borrow" the base for her from an exsisting model, like I did with the cop, so I made her pretty much from scratch. That takes time, or it does with me as I'm not exactly super experienced or anything.
That was in terms of character modeling. I reskinned a few of the weapons as well: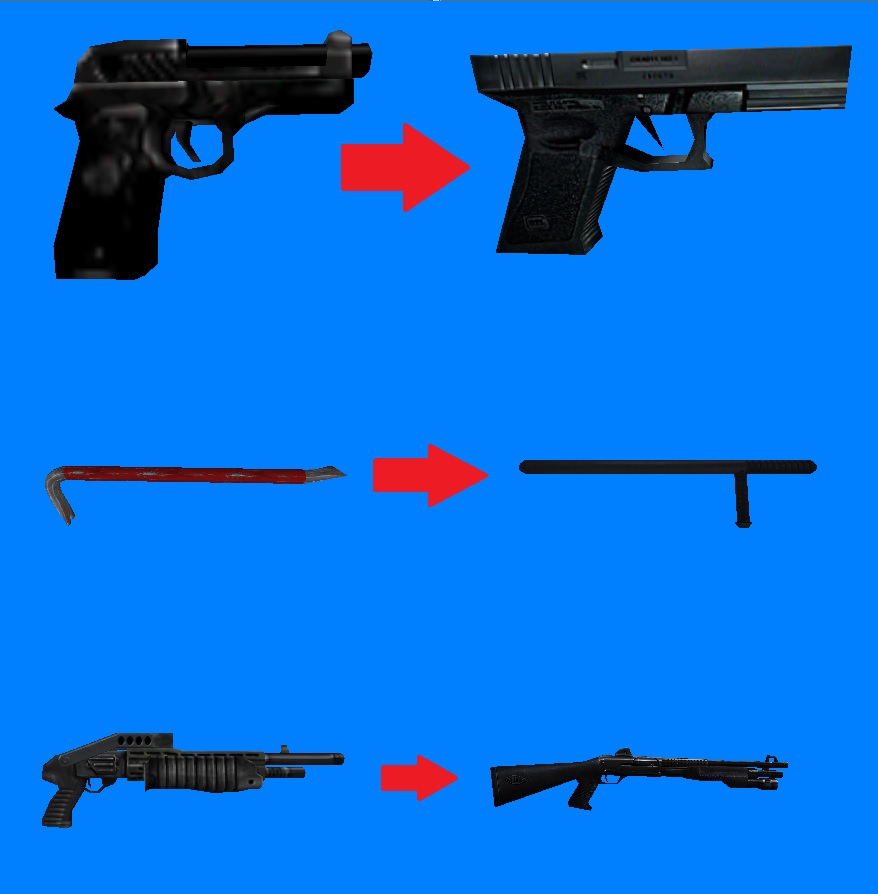 Wanted to make them like something a police officer could have.
One the mapping part-
Well... No actual levels have been made so far, BUT I've been making props for them. Street lights, vehicles, rubbish bins, you know- things that will be quite common in the levels. Better make those props now, instead of pausing every 5 secs for something that I'll need to put in my map (but don't have pre-made), once when I get to level creation. So that's that.
Now, onto the bad news :/
Listen, I'm a busy guy and I'm a one man developer team (It's my fault on that part- I like to work alone, sorry), so progress is gonna be really slow. Unfortunately I'm not a kid with a ton of free time. I have to work, bla bla- boring stuff. I get only a few hours on a PC a day, and I certainly don't spend all of it on this project. I will probably go crazy or something, if I did. Don't get me wrong! I like modding, but HL is an old game and as such the development process, of new content for it, could be very tedious at times.
"Ok, so work on the mod is slow, but you're getting there"- is probably what you're thinking right now.
Well... not anymore, unfortunately... How do I put this? My poor ol' PC's drawing its last breath. It's game over for this 6 year old Asus laptop computer :( Honestly, I don't know how it lasted this long. My previous machine lasted only 2 and a half years! Stupid Toshiba and their overprized crap!
It's not broken as to where I can't use it anymore, but the CPU's pretty much dead. A zombie is what my PC is, at this point. I can still run it, obviously, as I'm writting this article ON IT, but I cannot perform anything more complicated than writing TXT files, watching videos on Youtube and checking social media. Running Hammer Editor, Blender or any of the other modding tools, especially the compling ones, makes my laptop sound like a jet fighter taking off. Crashes are more and more common. So I'm afraid to even do something, cause it'll crash and all progress would be gone. My PC's too weak and old now, it can't handle those heavy programs running ;/
I don't think I have anything else to say, as of now.. Untill I get a new laptop, I'm discontinuing any further work on this project.