UPDATE: 06/24/2021.
Hello everyone.
I have been very absent lately, everything is for a reason that I come to explain...
If you are not interested in what has happened to me, you can skip to the next title "MMOD Tactical News", if not, this is what has happened to me, it is more than a brief summary of all that misfortune...
---
Unfortunately my mother suffered from a "kidnapping" but not to her, but to a coworker of hers, the kidnappers called her to demand money from her, he is not even my family or hers, only coworkers, she could easily hang up and pretend that nothing happened, but she is a very good person and she fell for it, she had to give $500, maybe for you it is not a big amount, but for me, here in Venezuela, that is too much .... They release the guy and everything is fine.... Pilot Twist, the kidnapping was a fake, it was all to get money from my mother, by her coworkers, then they tried to continue getting money from her in other disgusting ways with threats of denouncing her for collaborating in a kidnapping and things like that, that made her mentally ill and she fainted several times in a week, she had to go to a psychiatrist, when everything seemed to improve... The same "co-workers" came and denounced her for something that she had nothing to do with! but the guys managed to make it look like my mother was the bad guy of the story... I had to give 200$ in total so she wouldn't go to jail for something she didn't do, not at all, because now we had to sell the only car we had at home.... In order to pay the cops and those guys, and make all this "never happened" I'm still in this problem with my mother.... But luckily she won't go to jail for something she didn't do, and I won't lose my mother, for now we just have to wait...
Venezuela is a country full of corruption, where anyone can denounce you, present false but well ordered evidence, and that's enough to get more than 1000$ or go to jail for something you didn't do... All this lasted about 2 damn months, I didn't tell everything that happened because they are more personal things and I guess they don't want to know so much...
That's why I haven't given information about the mod for so long, I have tried to work but the nerves, anxiety, stress, insomnia and everything bad that can happen to me mentally, didn't let me do things well....
For this year I will leave this country, to improve my life and fulfill my dreams, because here in this country, I will never do it, because before doing it, I will have a bullet in the head because they wanted to steal my phone or some nonsense...
Well, thank you for taking the time to read this and understand... Now to the most important thing, MMOD Tactical.
---
I bring several advances that I am sure you will like to see, let's start with the new models of the weapons, I have chosen that most of the weapons do not have holographic sights, some will have them incorporated as the MP7, HK-433 and others.
New G36c.
From Insurgency Sandstorm and animations by Silent.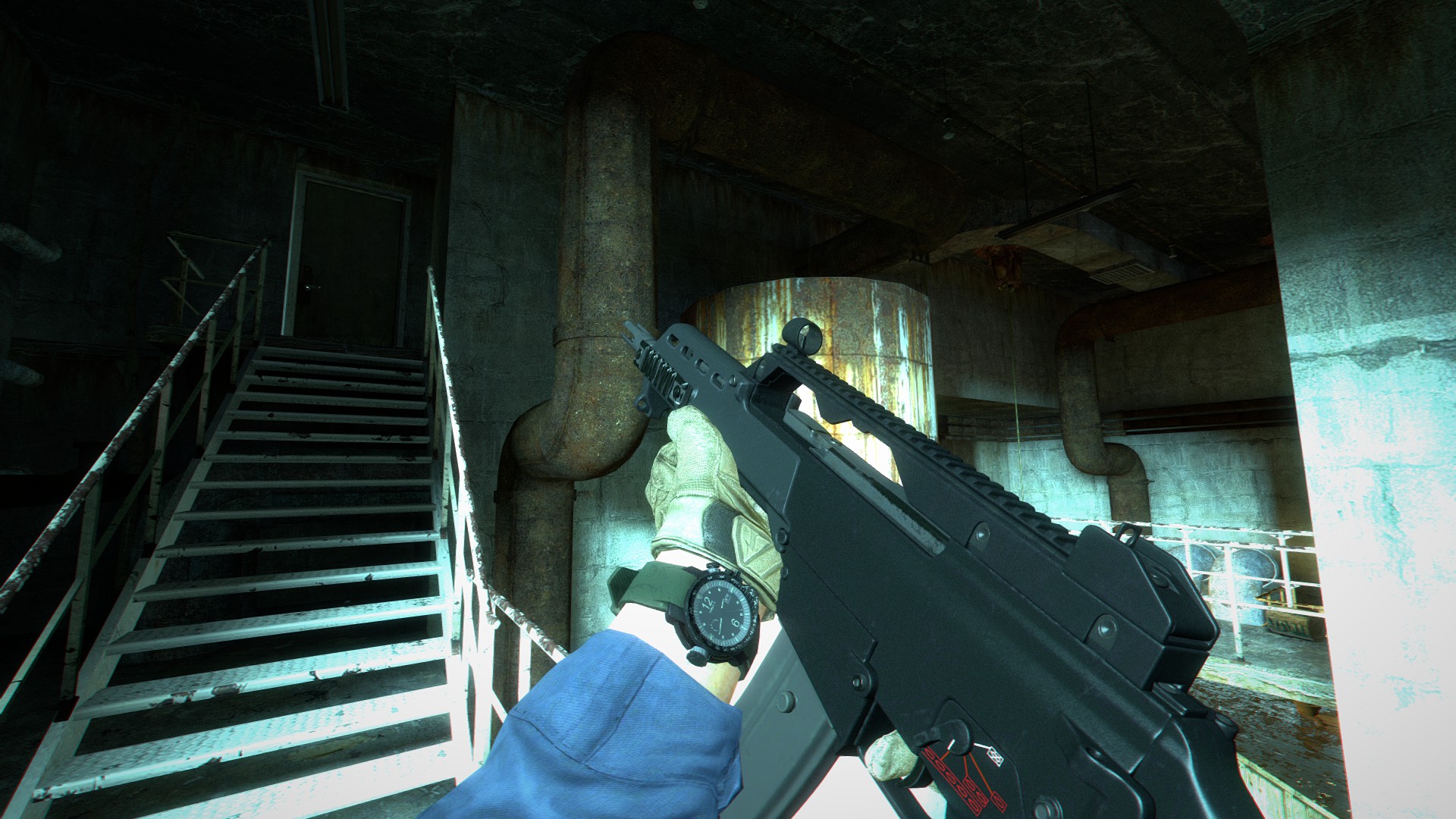 New Crowbar Animations.
Crowbar model by Juniez and animations by Ludex.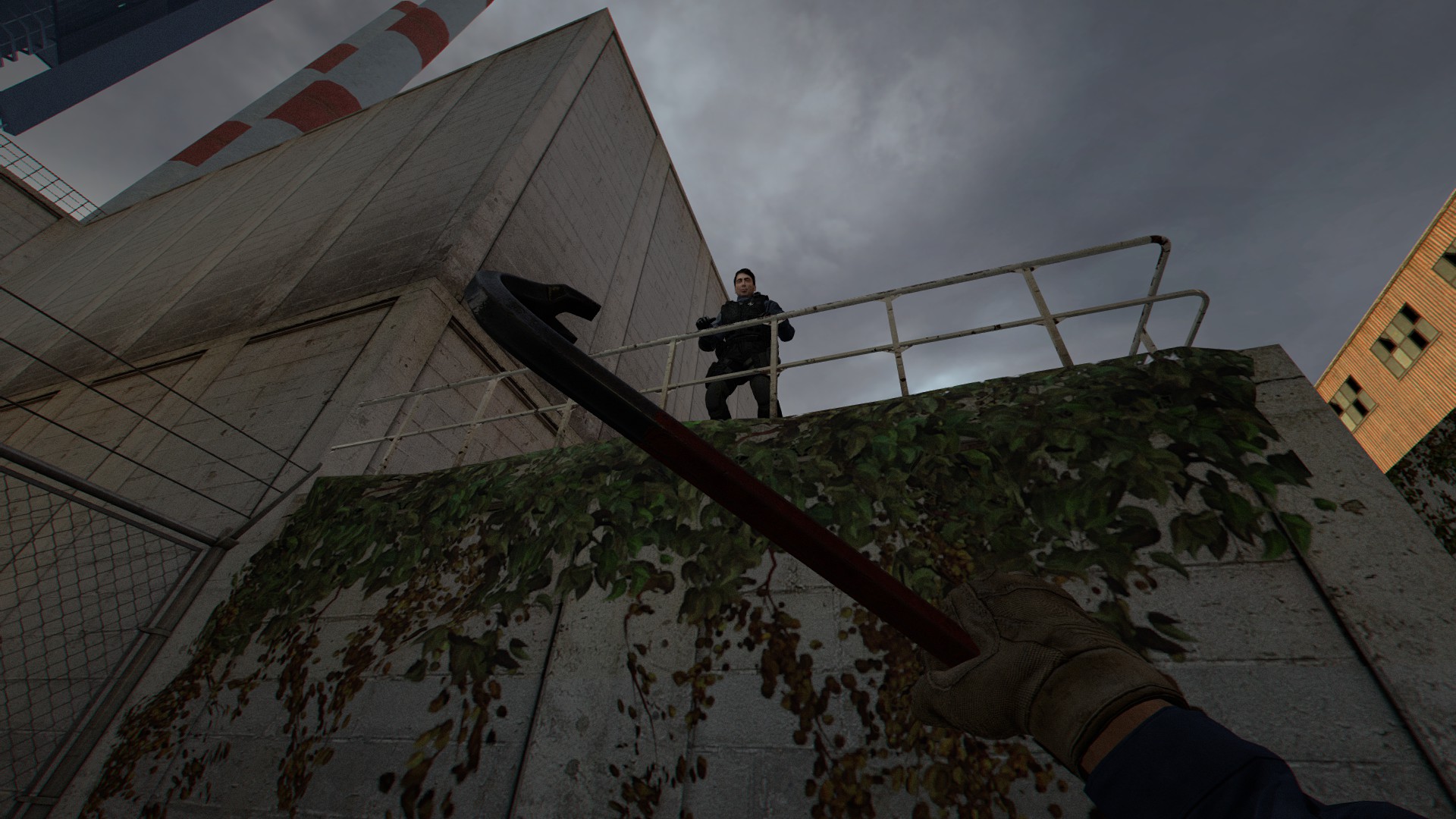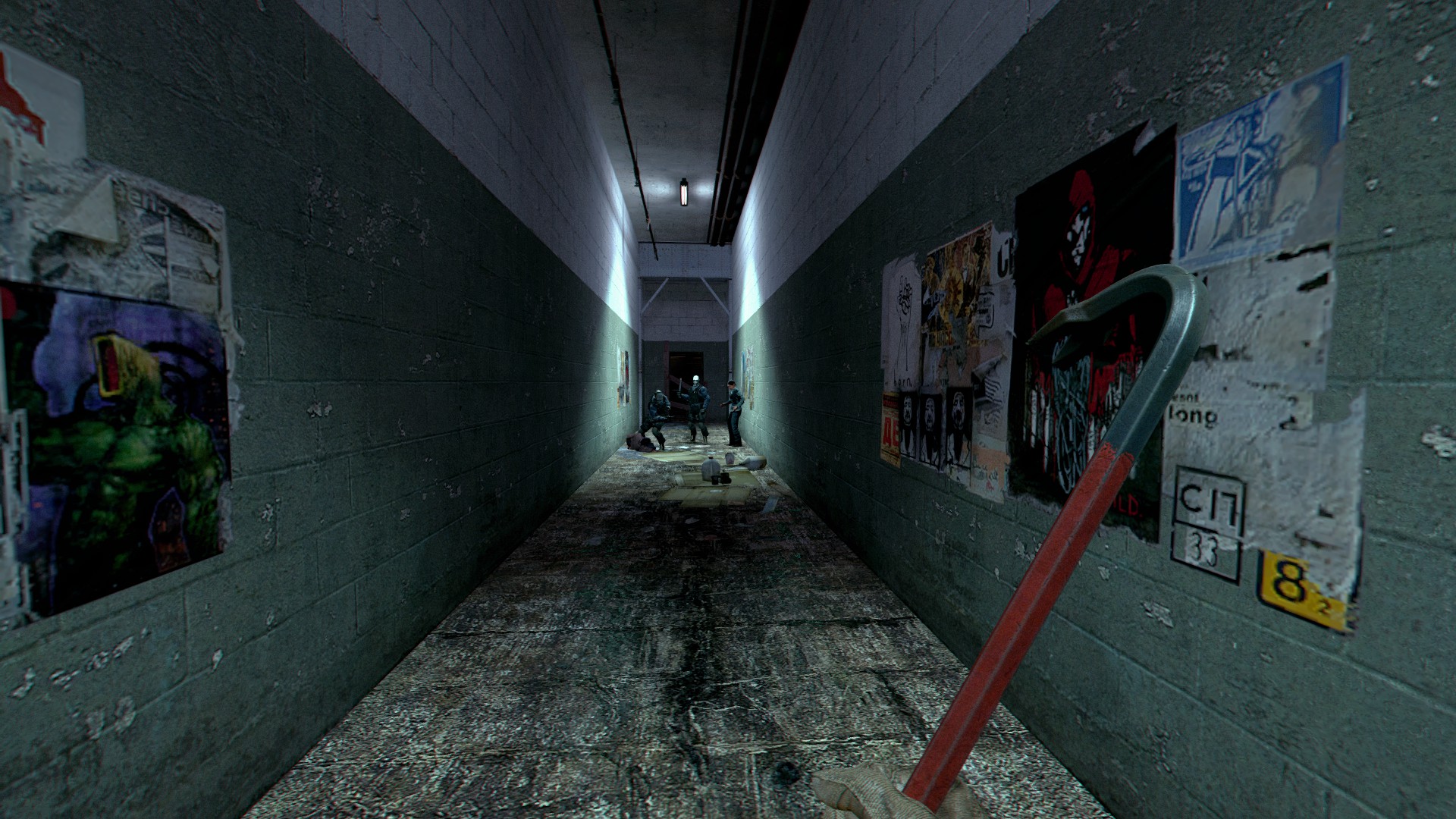 ---
Renders and New Weapon models.
Here I will show some more things, like the new models that will be used for the weapons of the mod.
Most of the COD MW 2019 weapons that were going to be used, were discarded, this is because the textures of these weapons look HORRIBLE in Source Engine, so we opted to use weapons from other games or content creators with their respective permission, please if there is any weapon of which you are the real owner/creator, do not hesitate to write me to chat about it.
M9A1: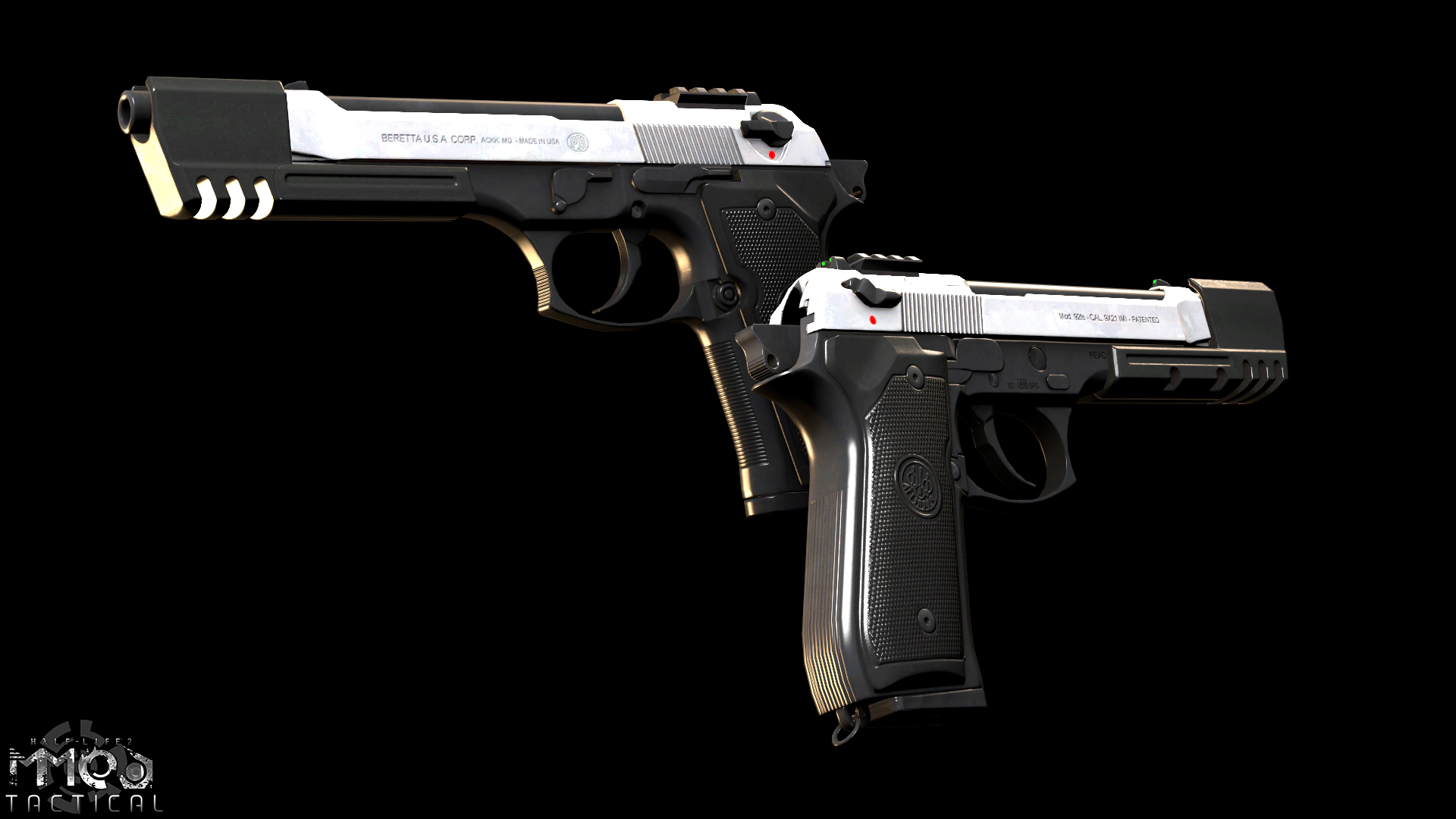 Desert Eagle .50AE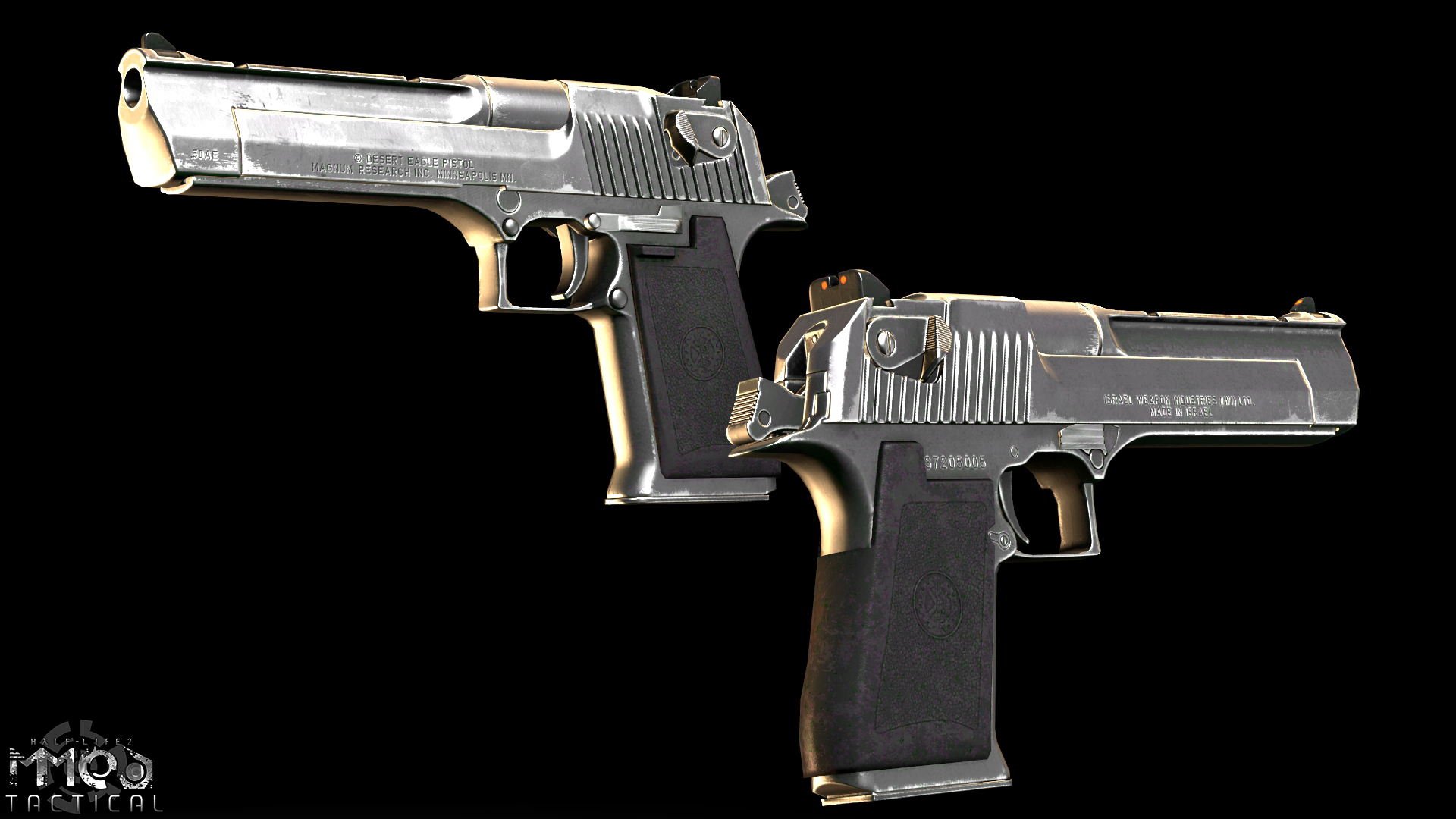 G36C.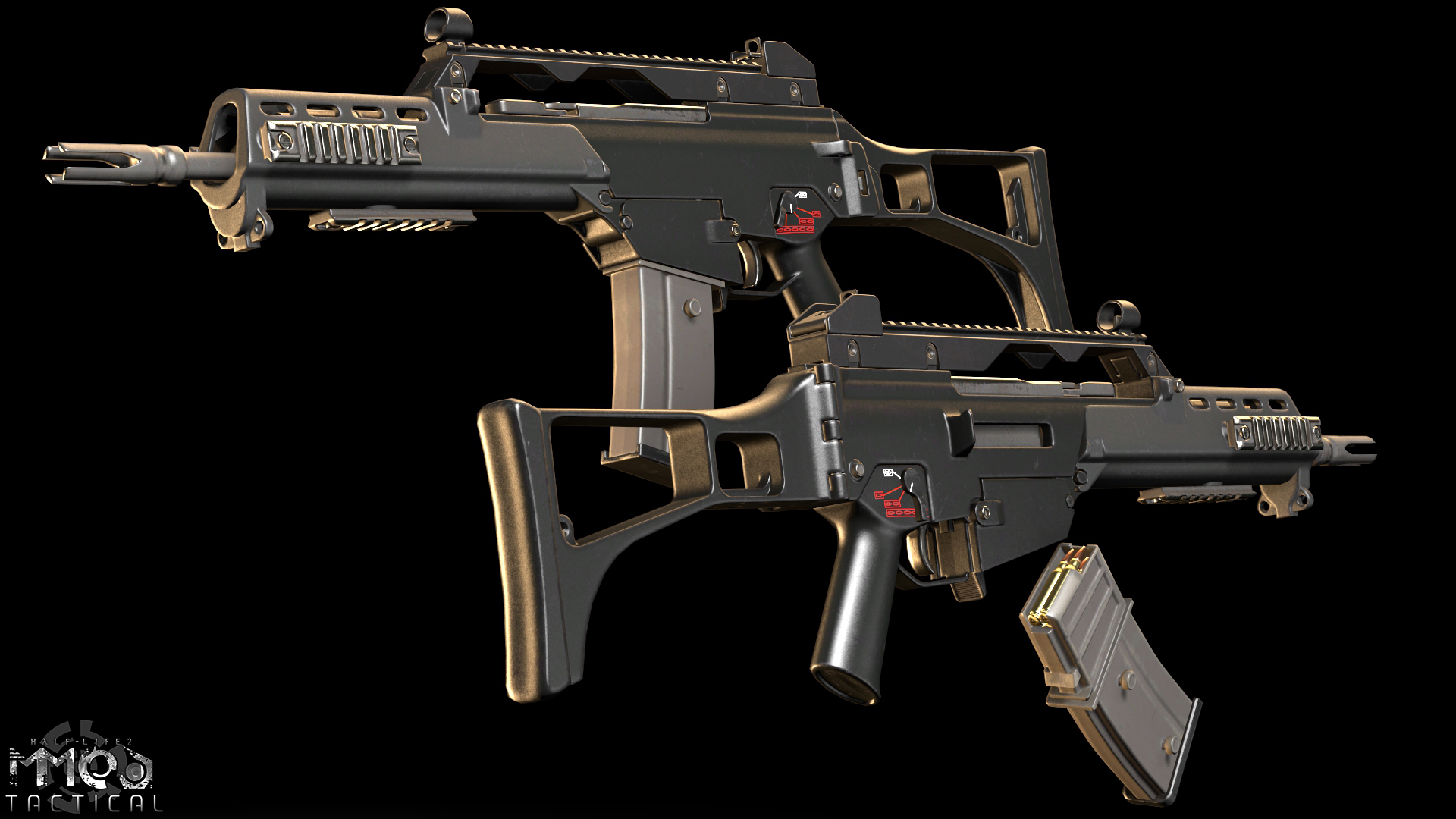 MK18.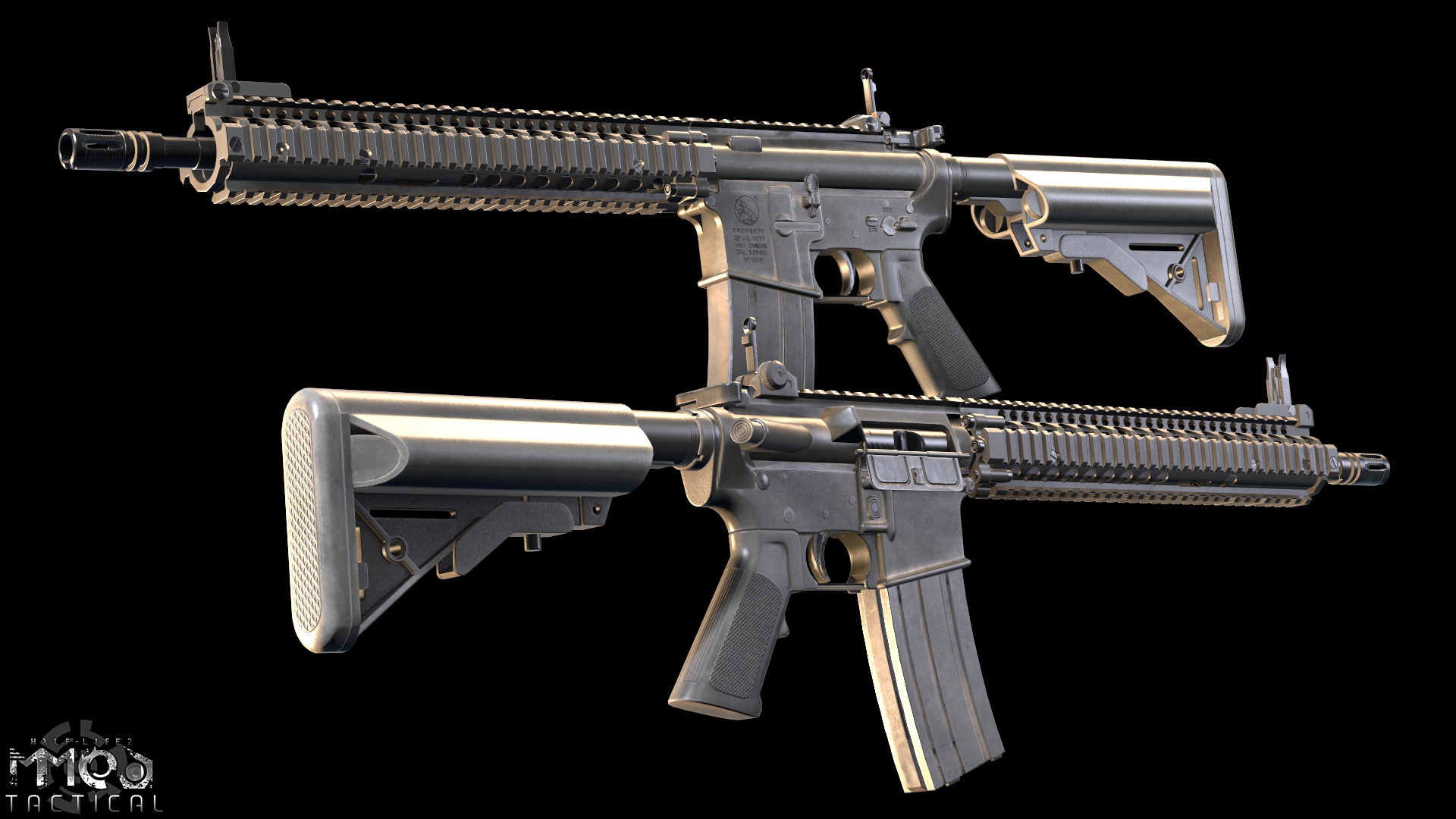 Accuracy International AX50 Anti-Materiel.
Model by Utherien this is him Patreon.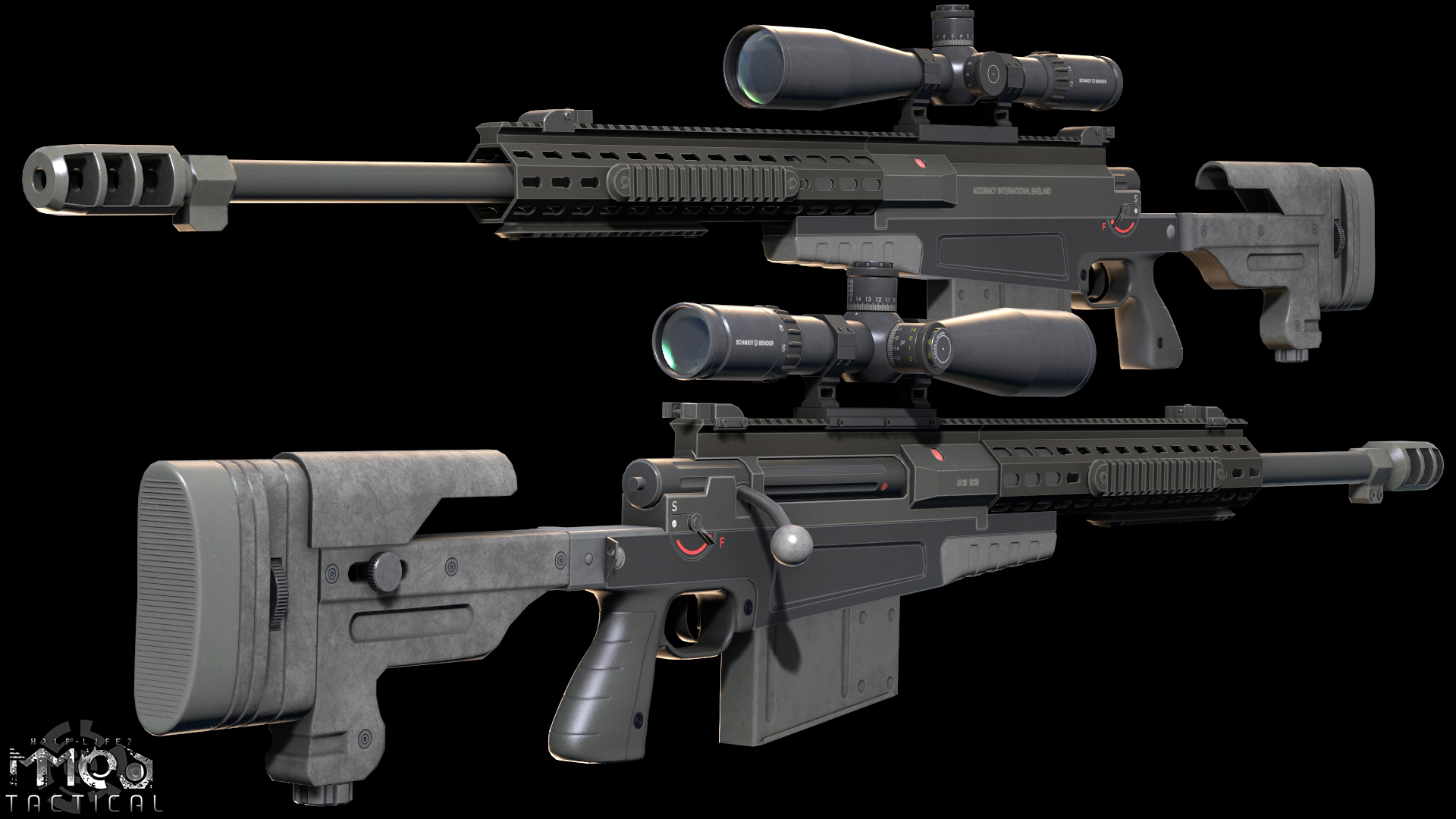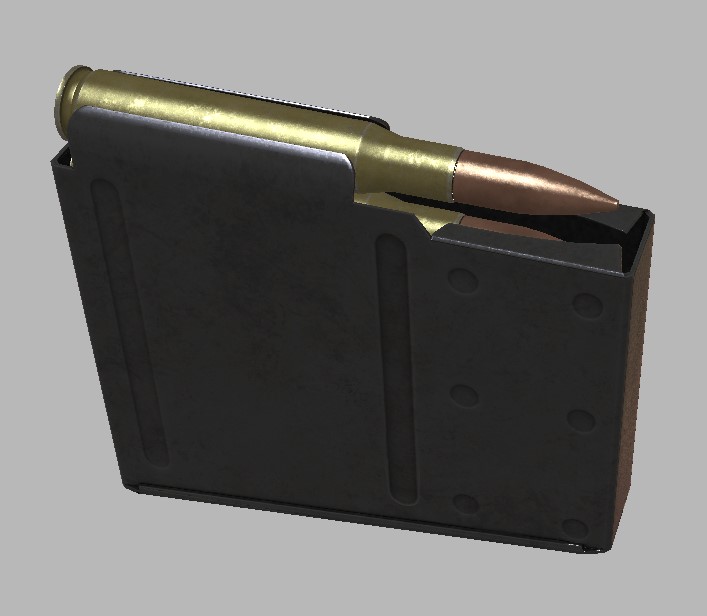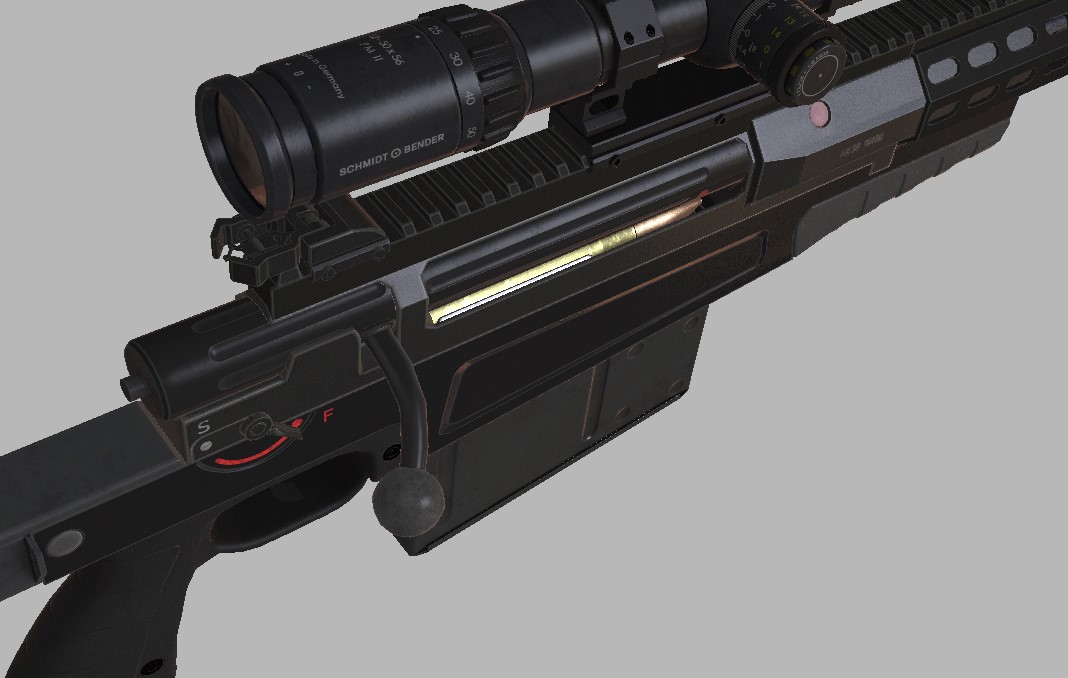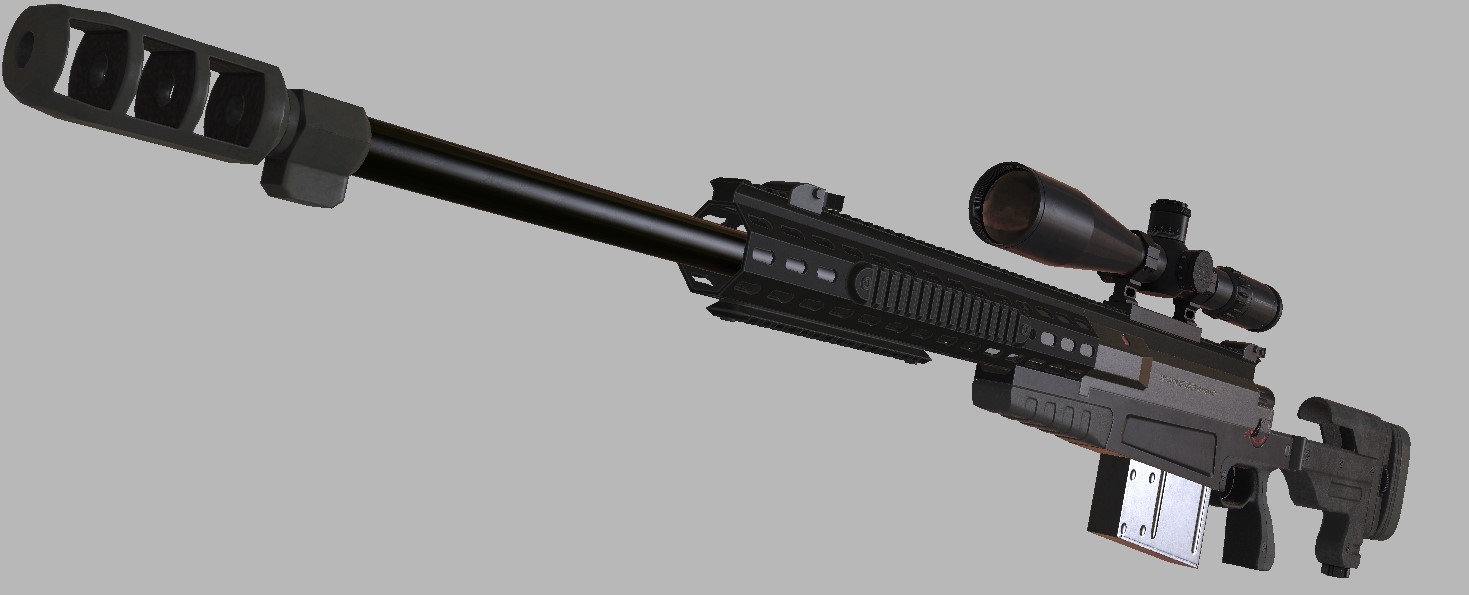 XM29 OICW.
Model by Arcane.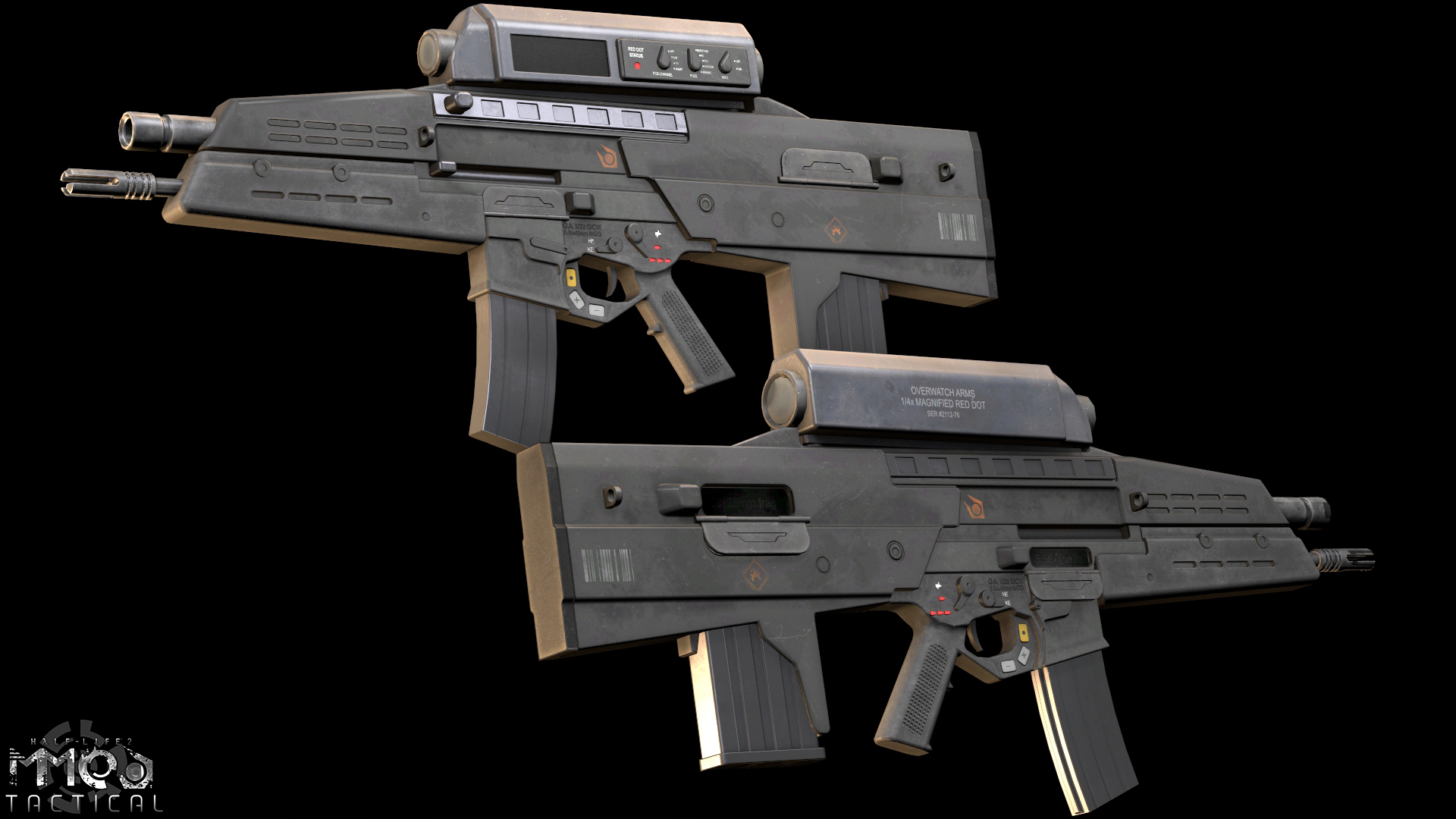 Benelli Super Nova.
Model by Ubisoft from R6S.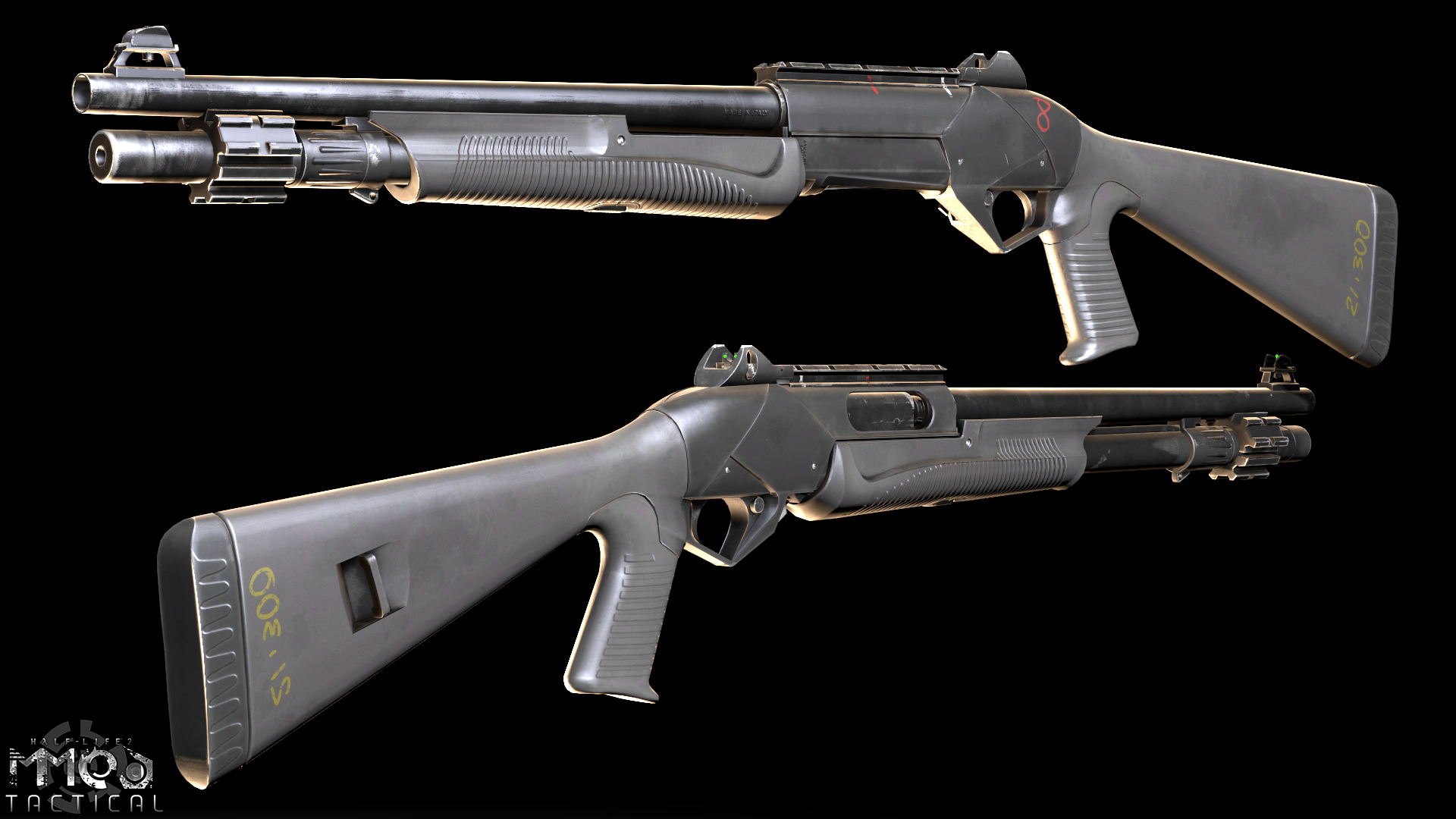 SPAS-12.
Model by Ubisoft from FarCry 5.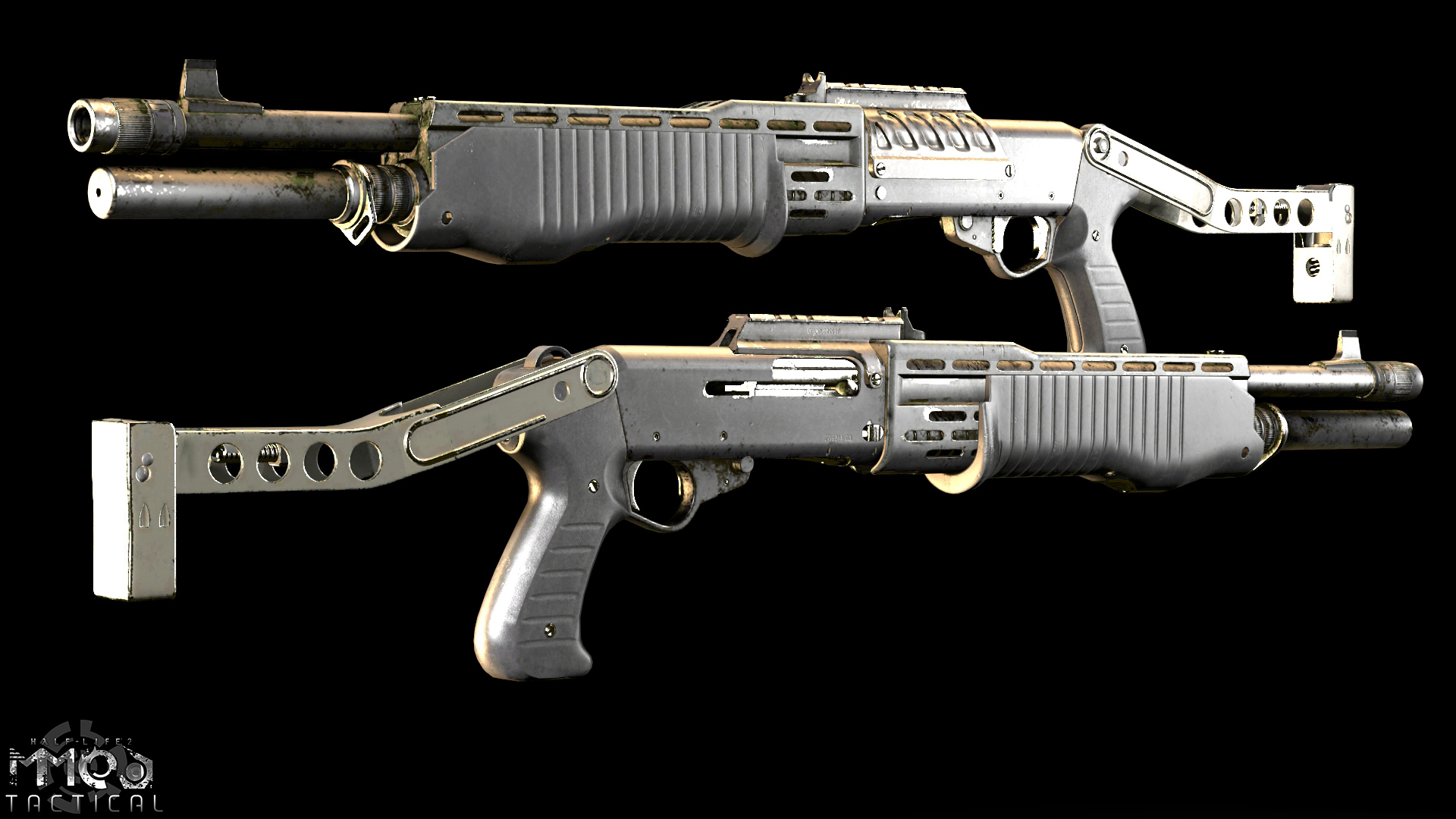 AUG-A3 SMG.
By Activition from COD Warzone.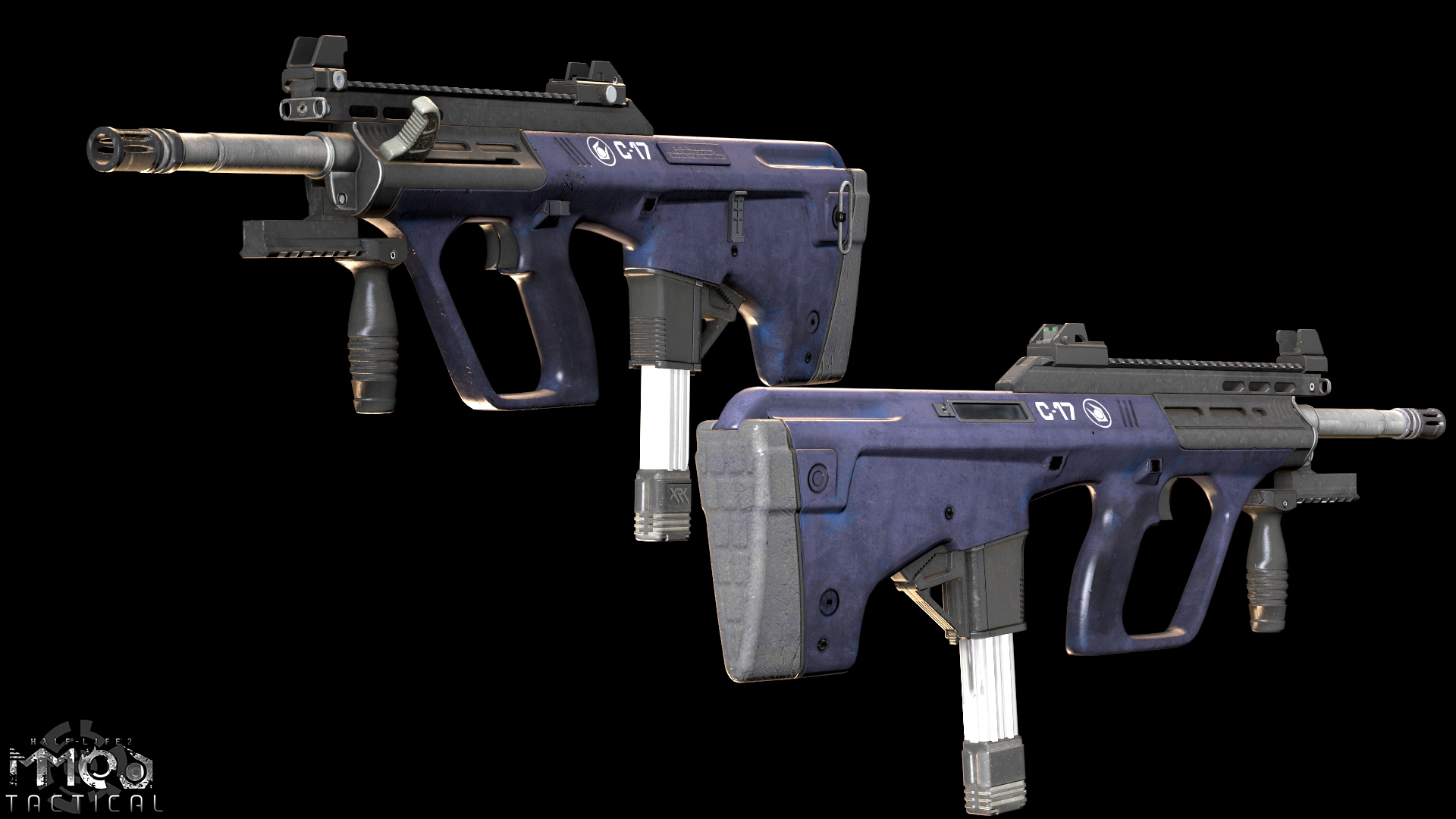 IWI TAVOR 7.
From Insurgency Sandstorm.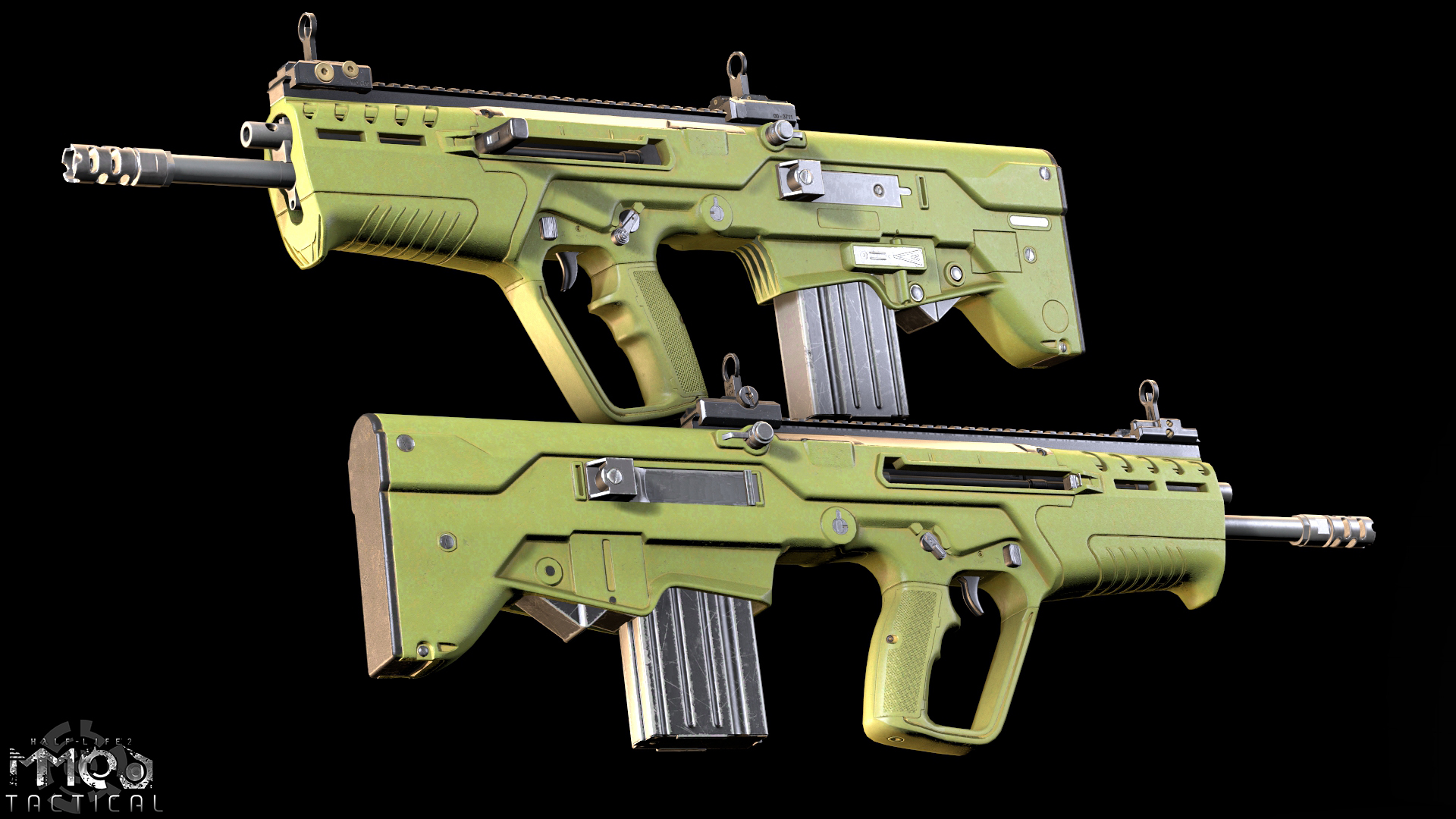 Some New Animations:
Here you have the animations of the pistols that will be in the mod, there will be 2 new pistols besides the typical HK USP that we know, we will have available the Glock and the M9A1.
This animations are made by Fnuxray.
M9A1.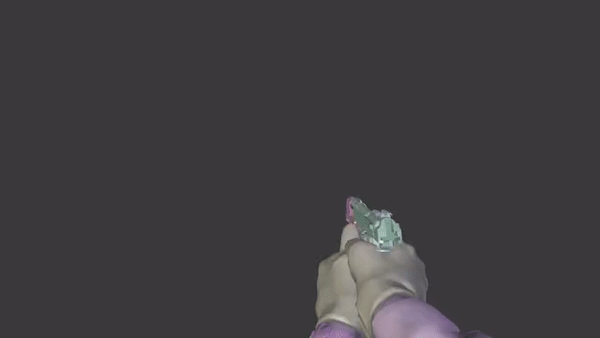 Glock.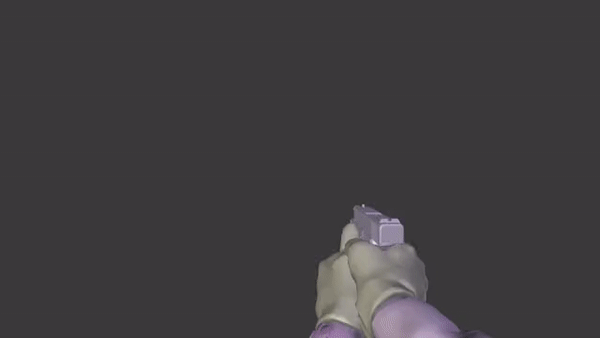 HK USP.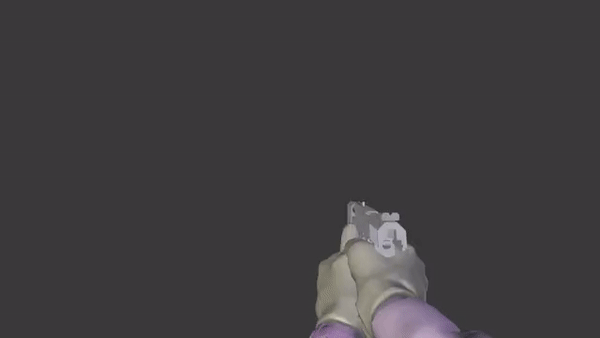 ---
---
New ideas/plans for the Mod.
These days of absence if I have thought about several things, I think the theme of the soldiers and their variants in the mod is something that draws more attention in this mod, however I have not explained very well, there has been a change in this regard, some variants will be removed or renamed, all this to be inspired by the soldiers shown in Raising the Bar, now some models will have a change of skins or / and name to make the mod more immersive.
Soldiers: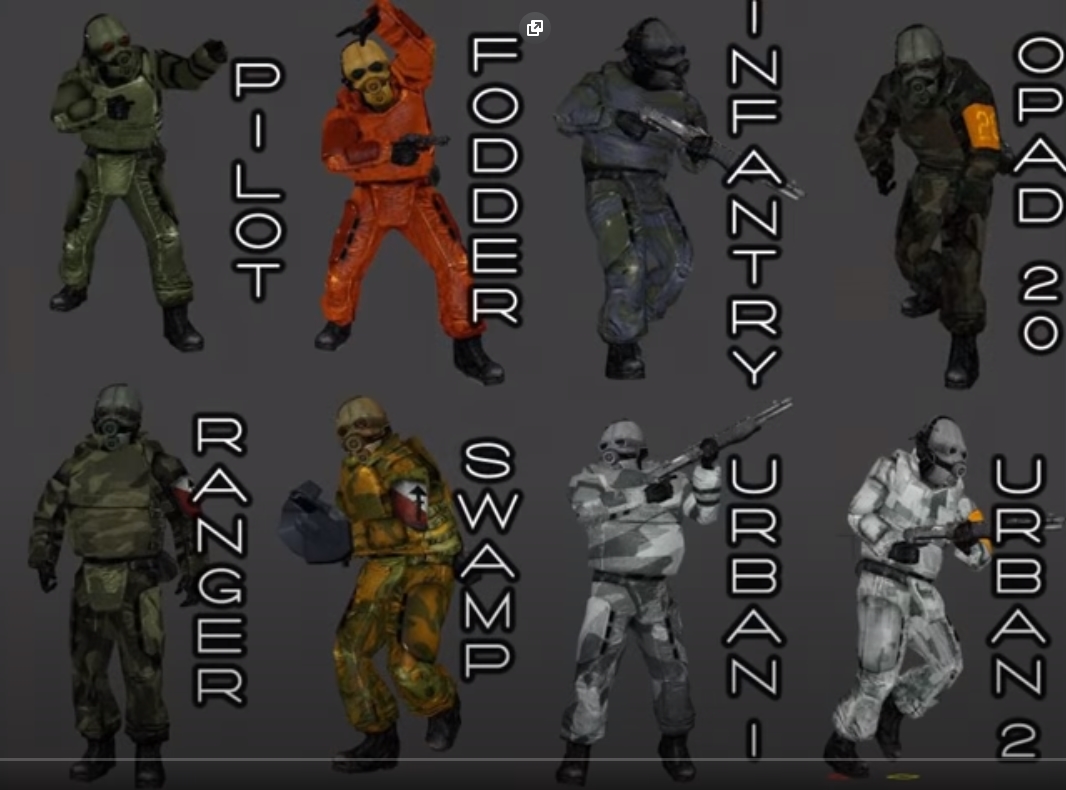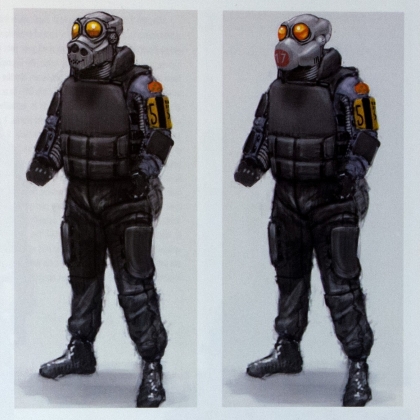 This is the remake of the...
Combine Ranger: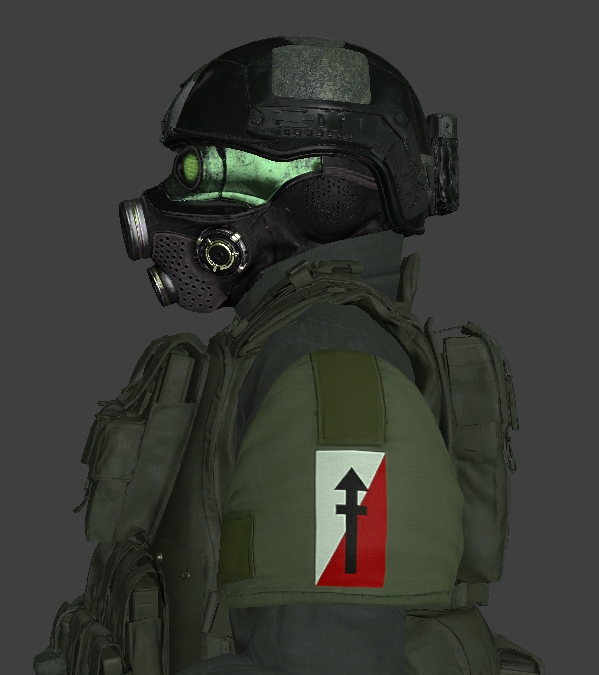 Next I will talk a little bit about the changes in the Hostile NPCs.
Changes:
Now "Black Ops" operators will be renamed "OPAD 20".
The "Combine Soldiers" will not be present in Episode 2, this is because they will be replaced by the "Combine Rangers".
There will only be 2 types of "Combine Assassins", those who are part of the "OPAD 20" and the "Combine Elite".
The "Combine Assassin" is planned to have a Zombie version, faster and with abilities such as grenade throwing.
It is planned that a "Combine Sniper" instead of being a ragdoll of a "Combine Soldier", will be that of a "Combine Assassin".
It is planned that the "Combine Assassin Elite" can become invisible.
Rebels:
The Rebels or The Resistance, will have their tactical versions and casual versions, there will be variations of them, preferably most of these models will have their faces covered, either by a balaclava, helmet, glasses, among other things that would protect their faces, to make it more realistic.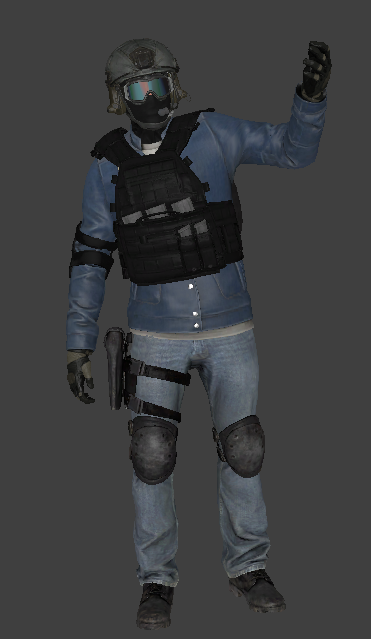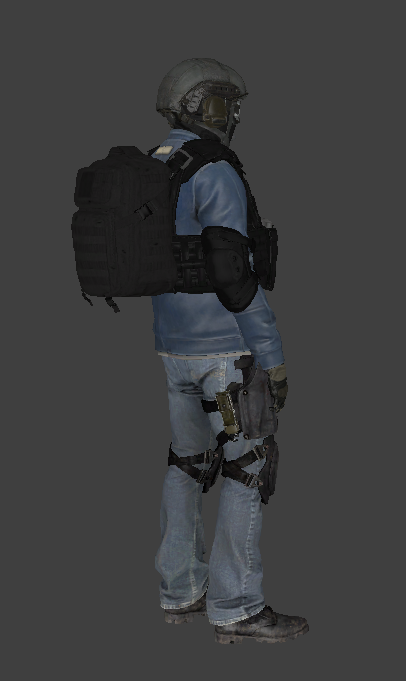 Features:
There will be more variations/models between them so that there will be more difference between each Rebel, thus avoiding the appearance of twins or clones in certain battles.
In Episode 1 they will be more equipped for combat than in the previous game, the same will happen with Episode 2, only they will have forest skins.
They will be able to throw grenades or use more types of weapons in combat.
They can be found on the map "Uncommon Rebels" These would have uncommon or special weapons, so.... Check every point of the map!
Rebels will have a Zombie version, no different from the normal Zombie version.
Rebels can use melee attacks if a Hostile NPC gets too close to them.
"Some of the things mentioned above have already been incorporated into the mod, but most of them have not yet been incorporated"
---
Misc.
Here we will talk about other things that have not been mentioned before.
New Blood/Gore Textures: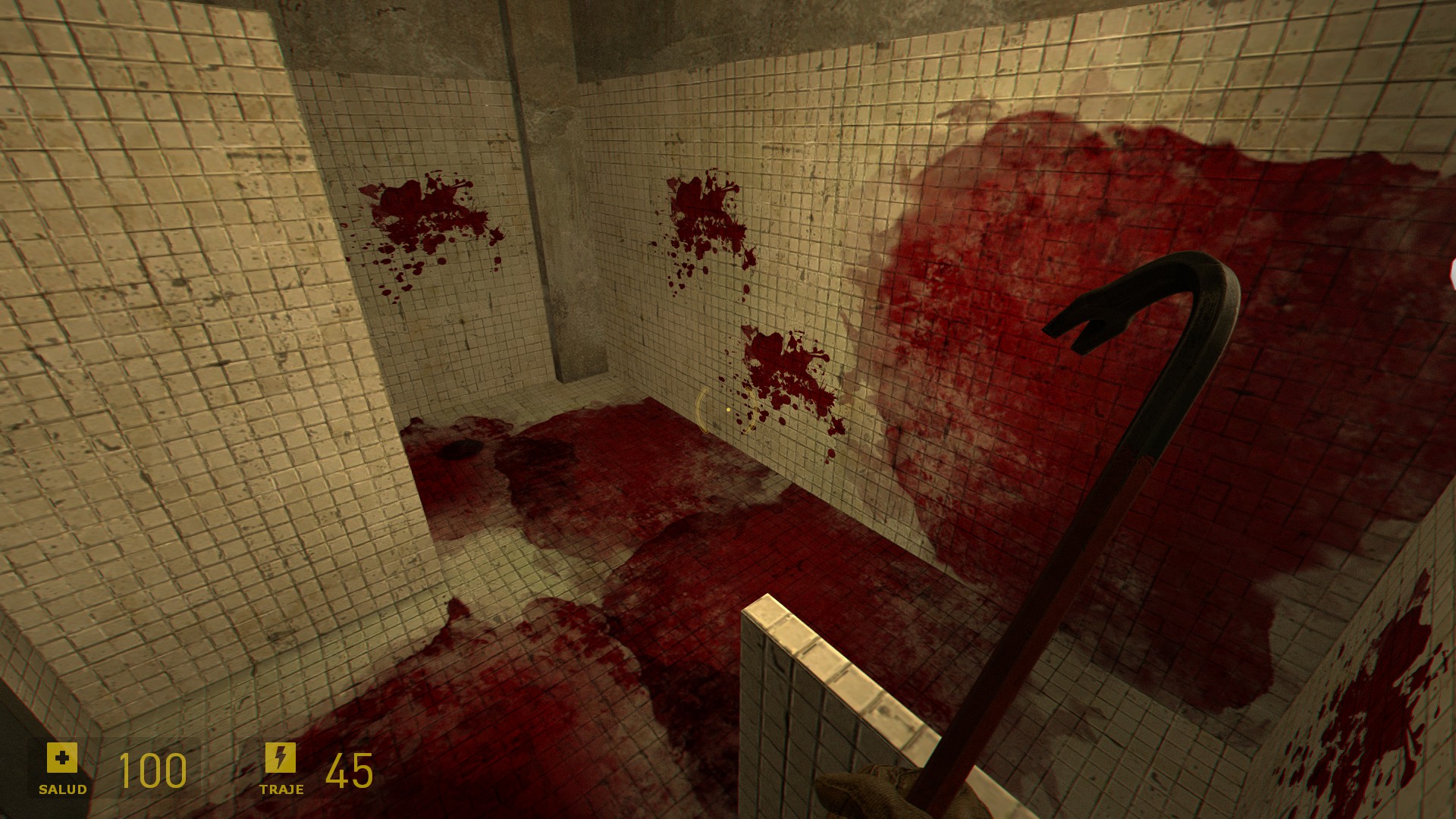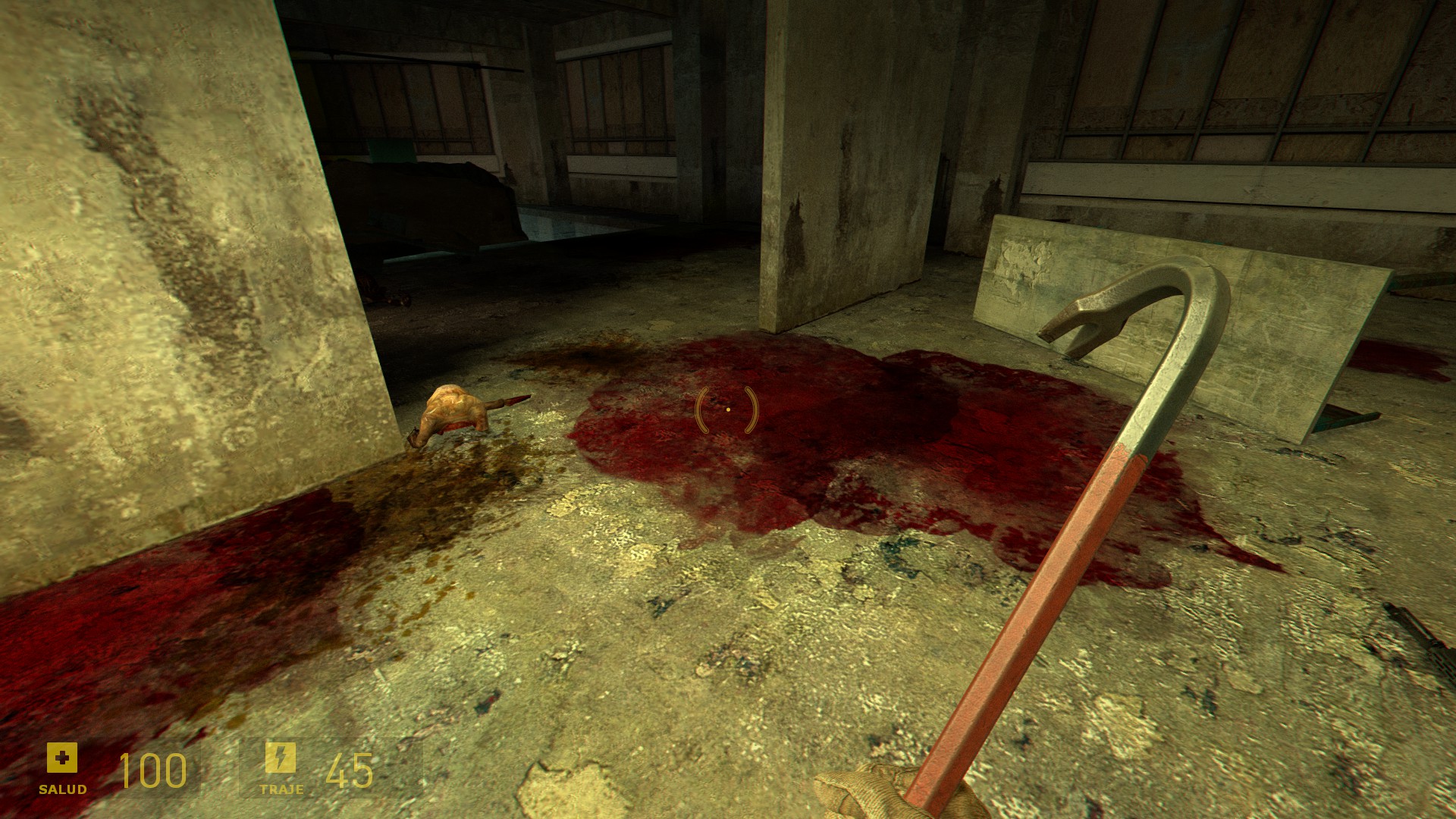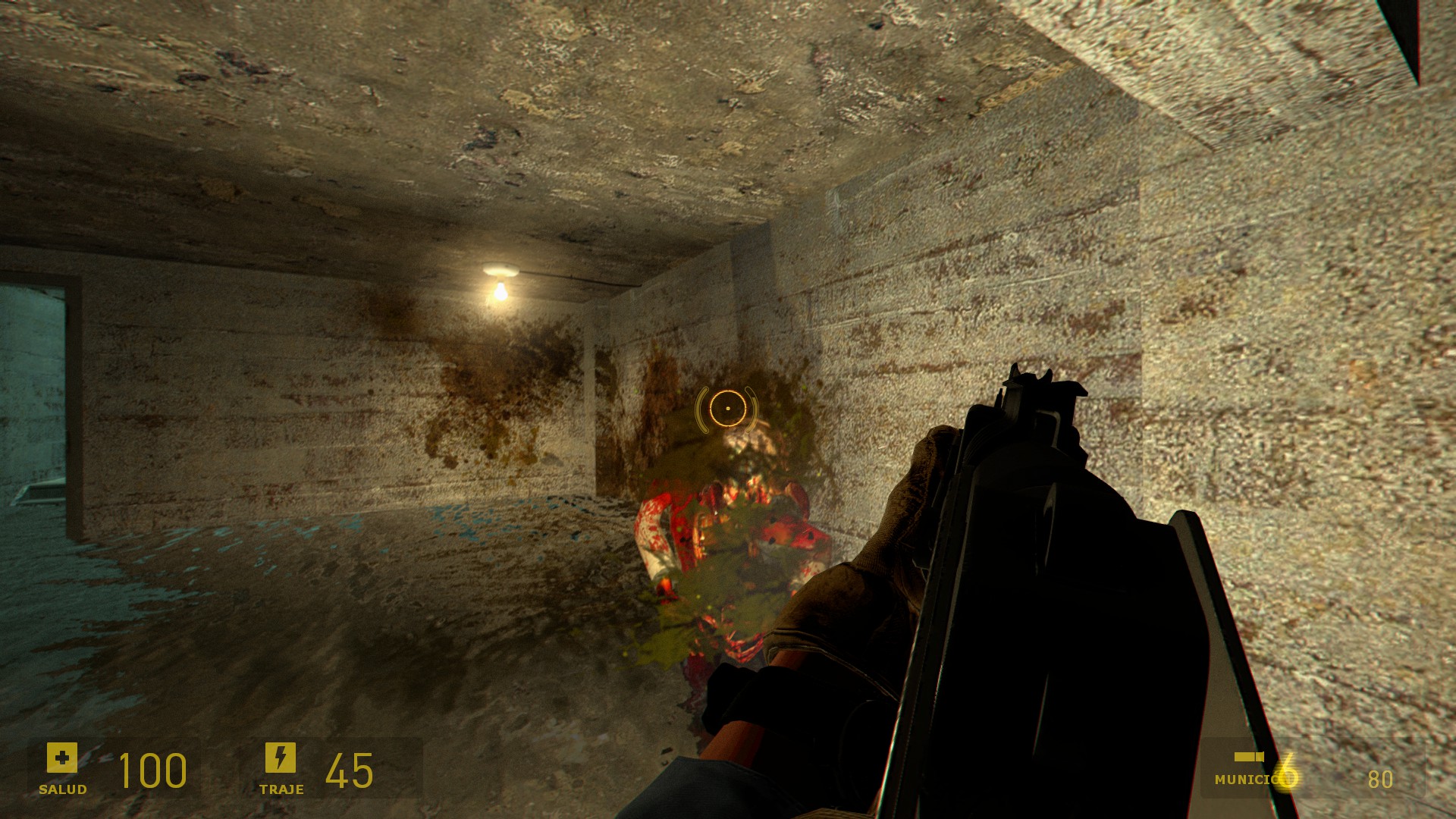 New NPCs Spawn.
I am still working on it, but I can't because there is still no codder to incorporate the new NPCs.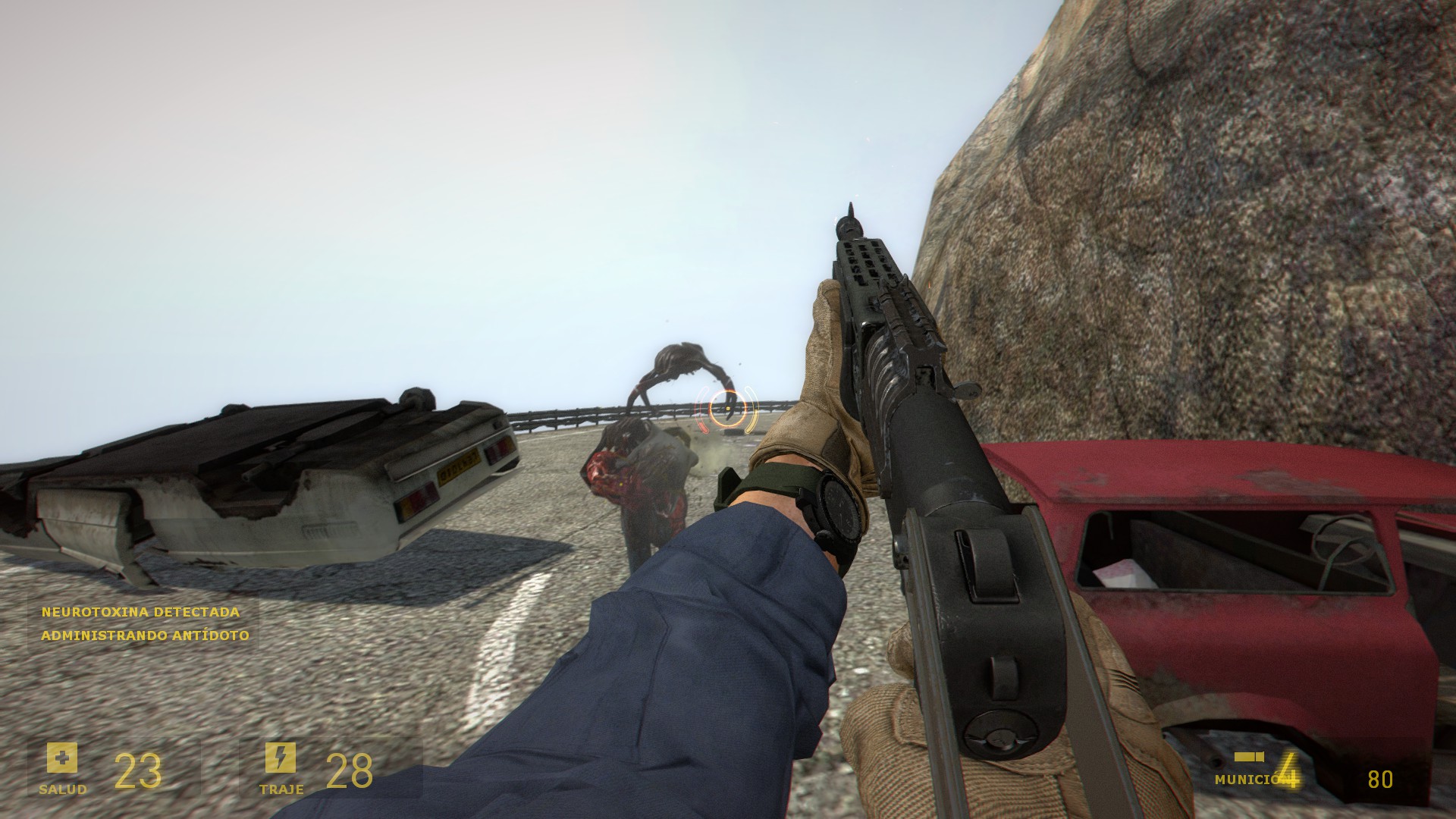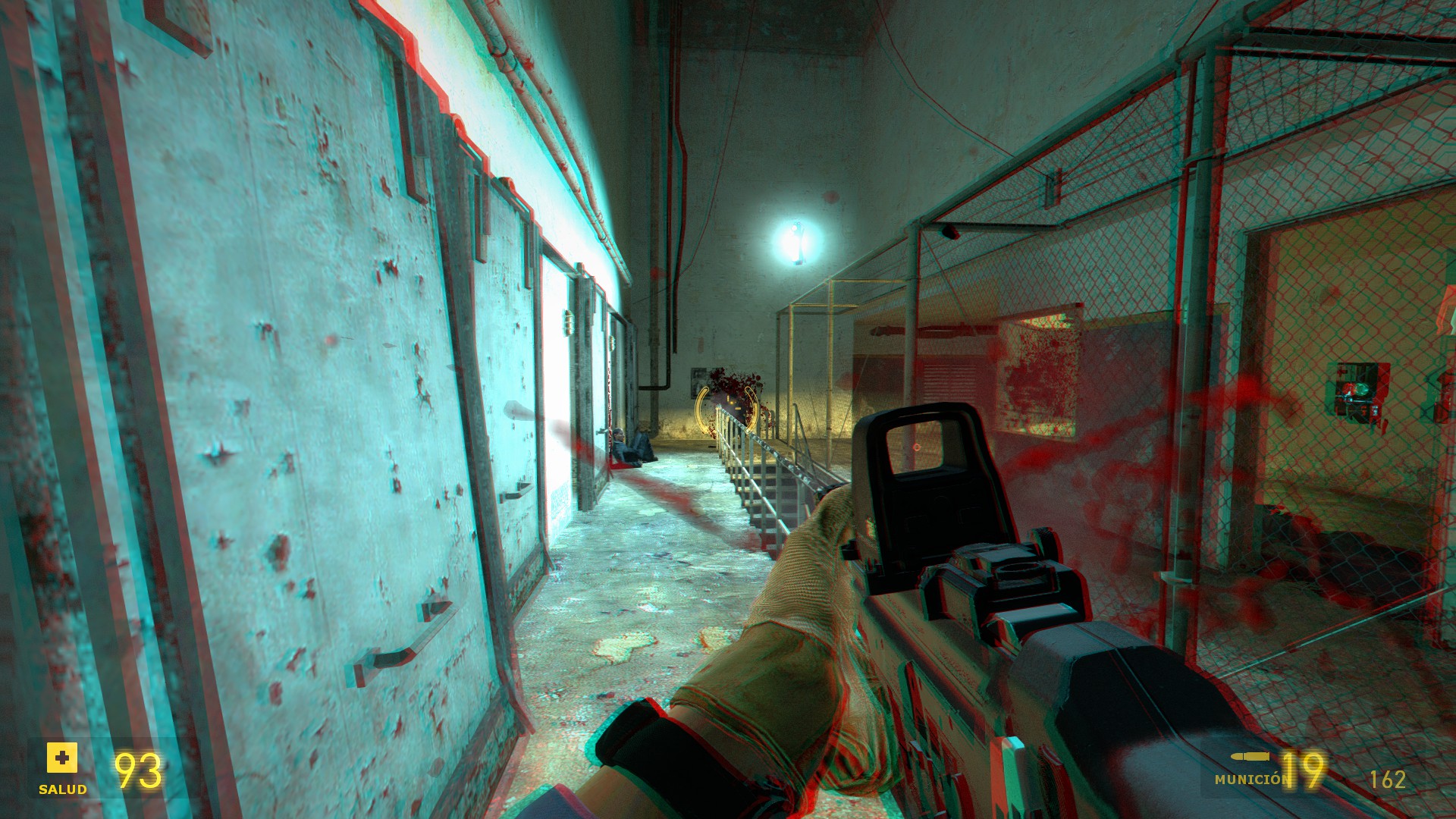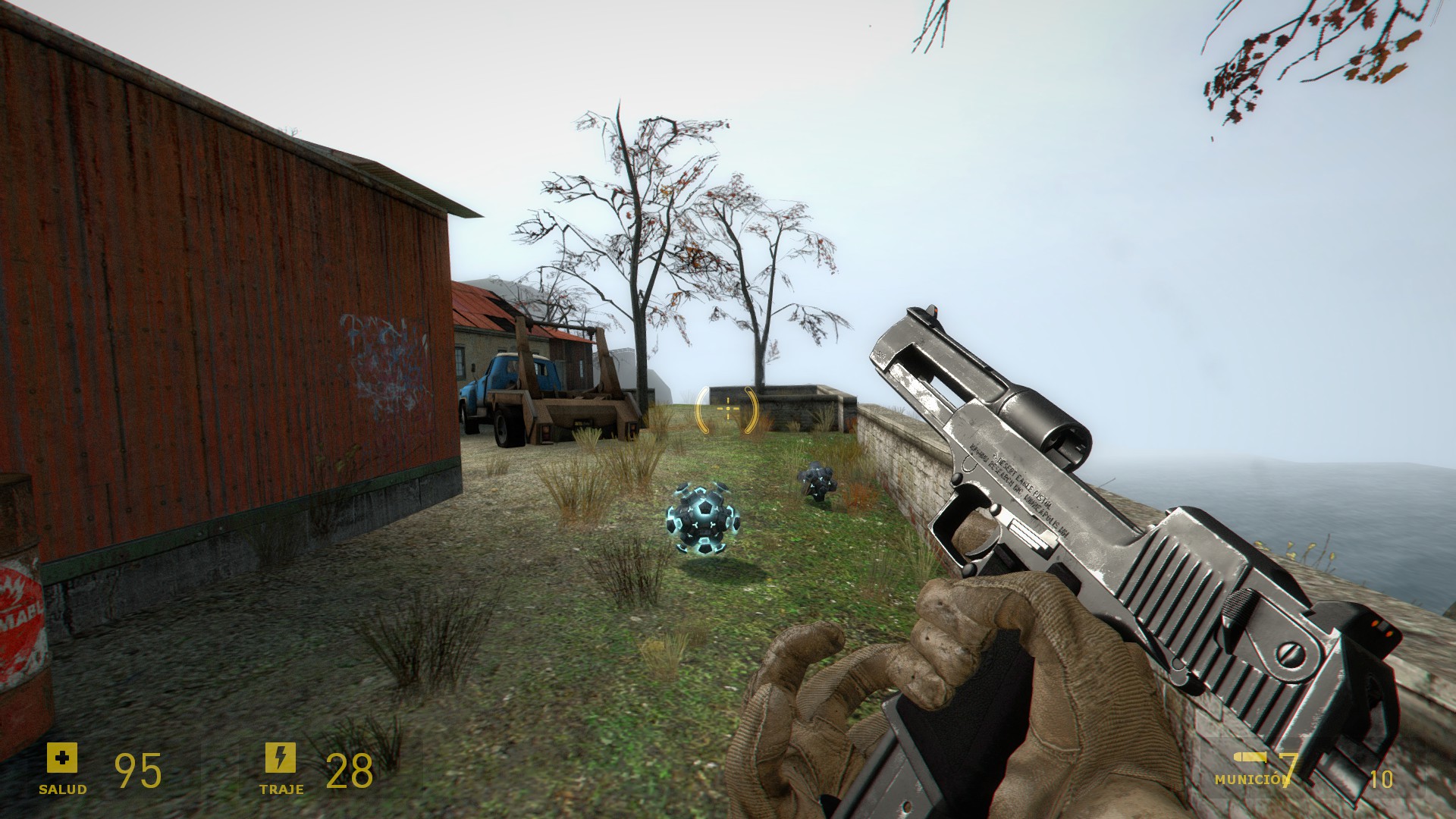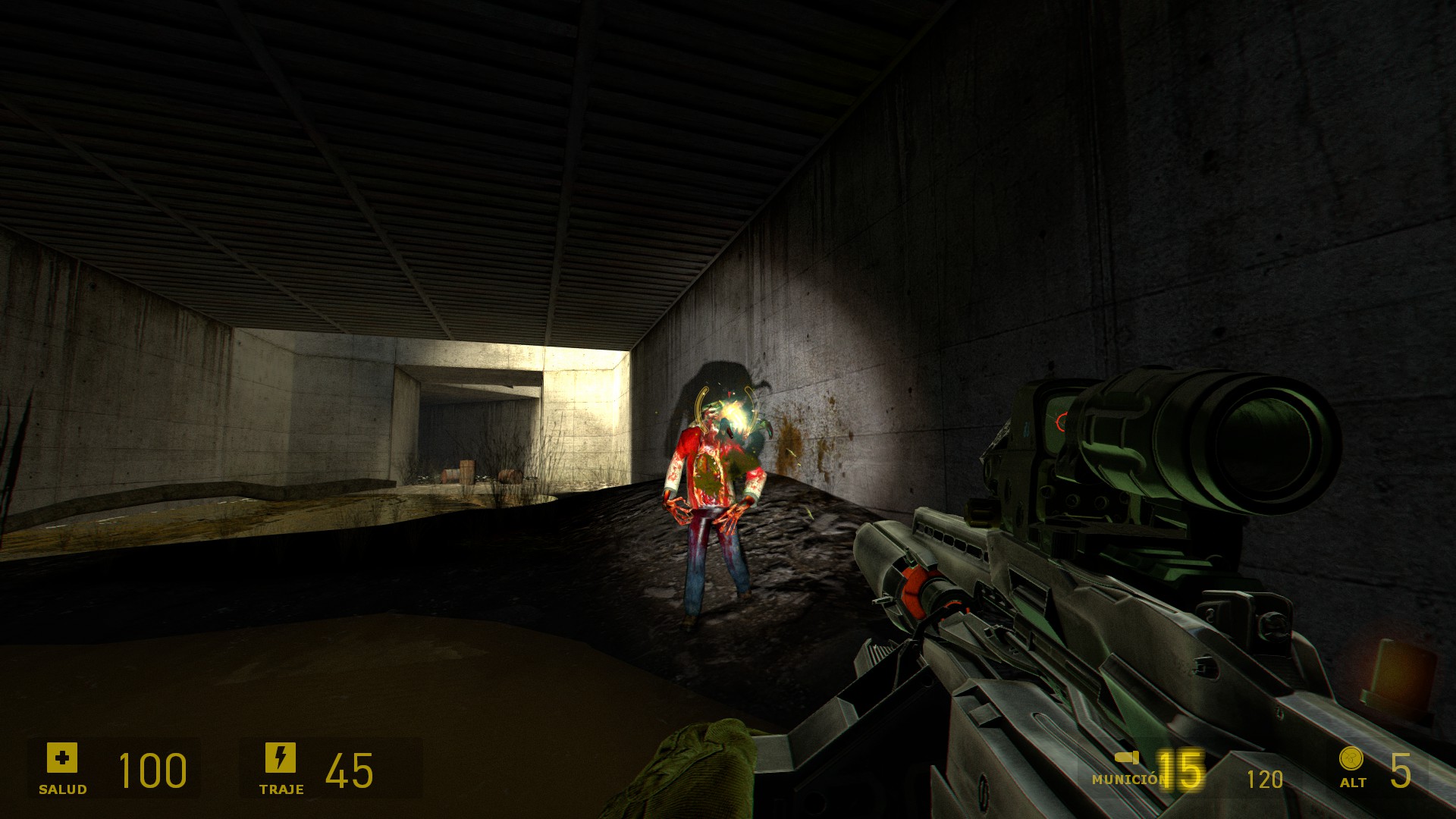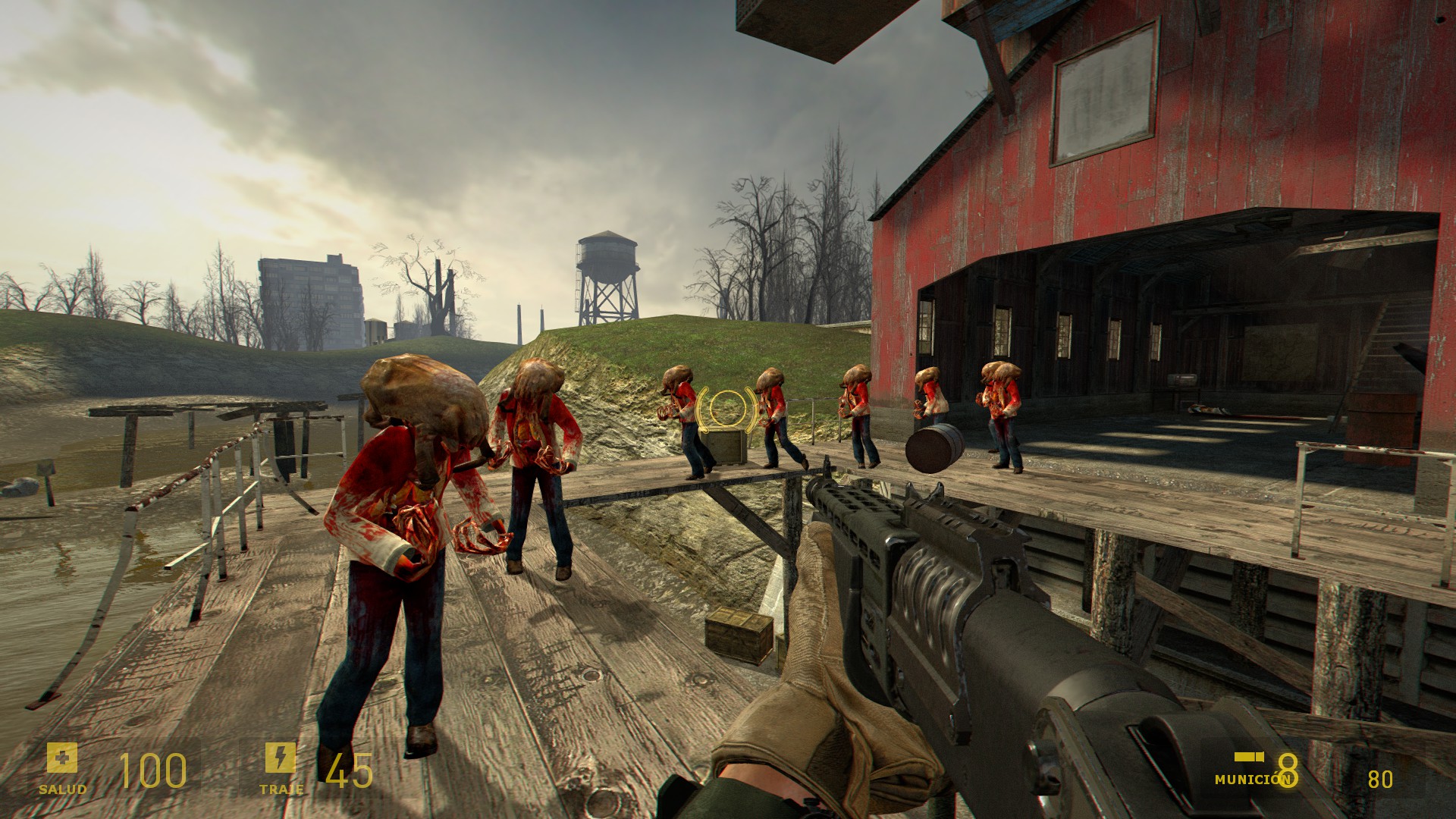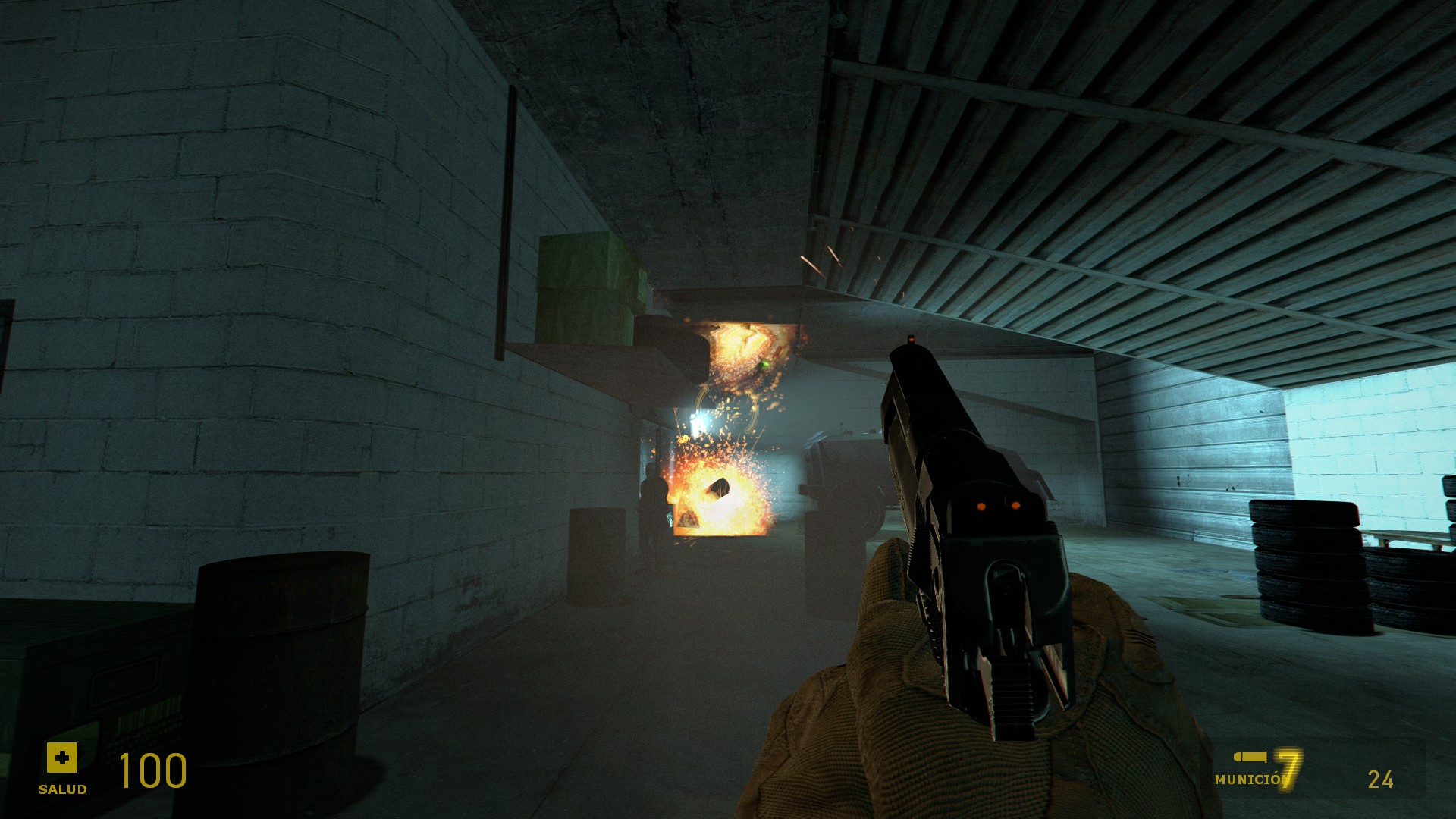 I haven't worked much on the new Spawns, preferably because I need the new NPCs to be able to test the maps and the new spawns well....
---
READ THIS.
I know I have already said this several times but I will keep saying this until someone comes along and helps us move forward better with this mod.
THE "MMOD TACTICAL" TEAM IS LOOKING FOR A CODER WITH EXPERIENCE IN SOURCE ENGINE OR WHO KNOWS HOW TO HANDLE SOURCE ENGINE.
Whoever can help us with this would be of great help and advance for the mod to stay alive, I do not plan to abandon this mod for anything in the world, but if there is no codder I can not do anything, just make the models and other things, but nothing of the game code, so the mod would be a Mod for another Mod...
If you know about these things and you want or if you know someone who is interested in participating, please... The position is open for anyone who can help with the mod code.
I would appreciate it very much.
That's all for now, I will keep trying to keep the mod running despite my current situation.
Without more to say, I'll say goodbye, I'll be reading your comments or suggestions, thanks for supporting this mod, you are very much loved.