While playing bf2 and its mods I always thought that available vehicles missed something. While you could find two ore more interesting attack helicopters, enthusiasm fell down regarding transport choppers. Their poor armament and limited players seats made them too weak and almost useless. Some mods introduced nice versions, increasing the number of seats from 6 to 8 and adding armament to vanilla uh60, mi17 and z8. Still they missed what I needed for my mod: those Multimission Helicopters which play a key role in special forces activities all around the world. After having collected much info and pictures over the internet, I started testing and mesh hacking so to realize something new..
Here you are SIB mission helicopters main features:
can take up to 8 players;
Critical damage is set so that players/bots have enough the time to leave the vehicle BEFORE it explodes;
SIB settings projectiles and hitpoints make these helicopters much stronger than most vehicles and more resistent to HMG or LMG firing (in bf2 vanilla you could take down a mi17 or uh60 with no much effort);
the heavy armament (versions with rocket launchers), make them very powerful assets ingame;
(AI) BOT soldiers bail out close to CP but don't crash with each other (this often caused bots killing each other!);
(AI) BOT pilot doesn't leave the vehicle on CP and keeps attacking enemy vehicles/soldiers, providing good support to ground units.
Words apart, let's make pictures show some of the reached progresses.
SERPIKO


MI-17-M armed with two undernose KORD HMGs and four S-8 rocket pods (20 rockets/each).
With a total of 80 missiles and the combined firepower of its 12,7x108 guns, it's one of the most devastating vehicles in the MOD.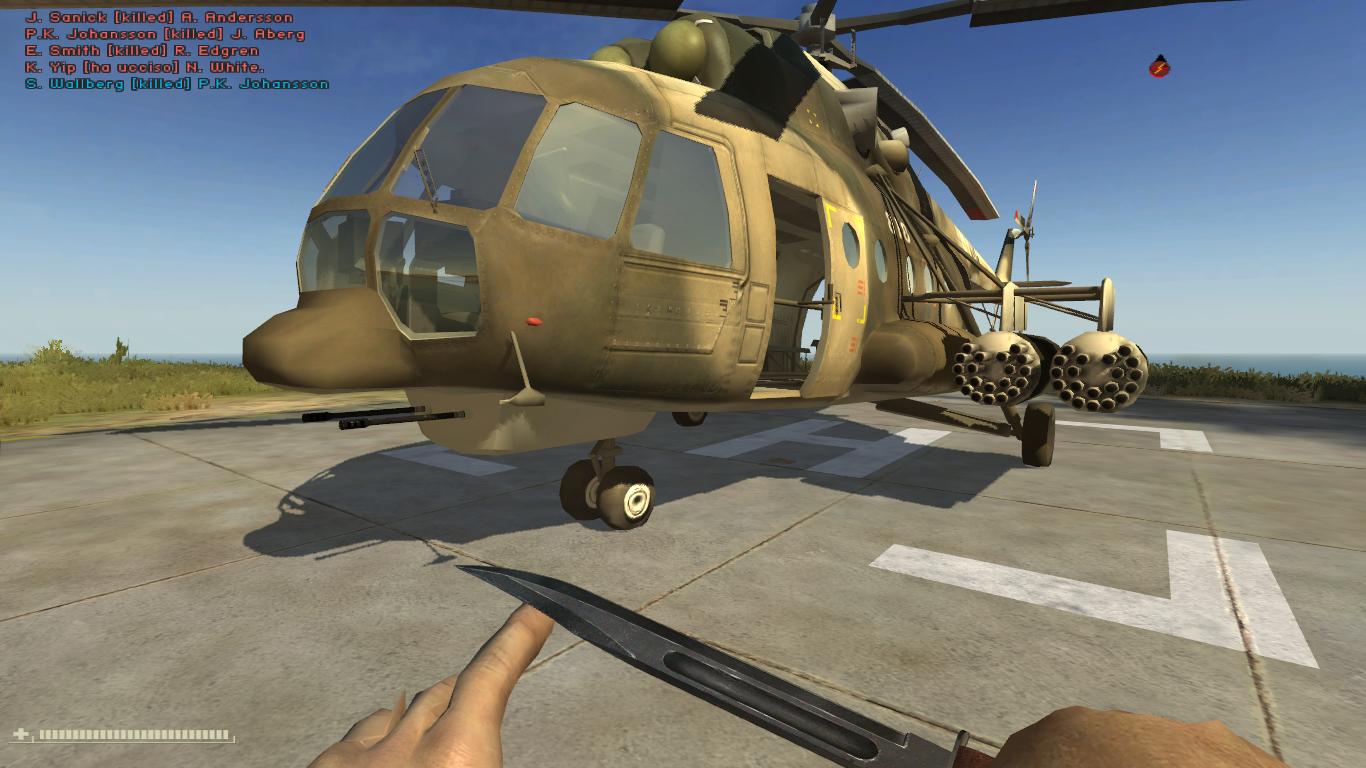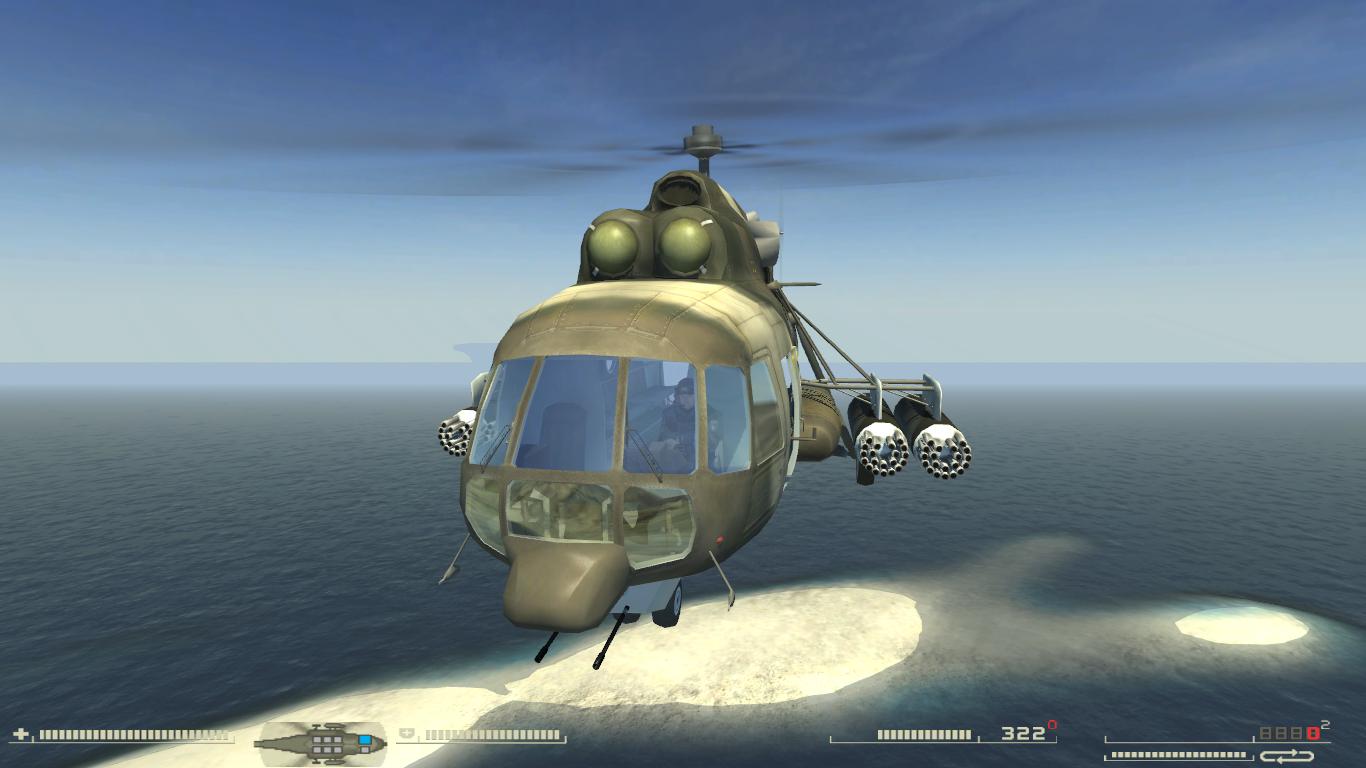 MI-17-M armed with two undernose KORD HMGs and two door mounted PKT MMG.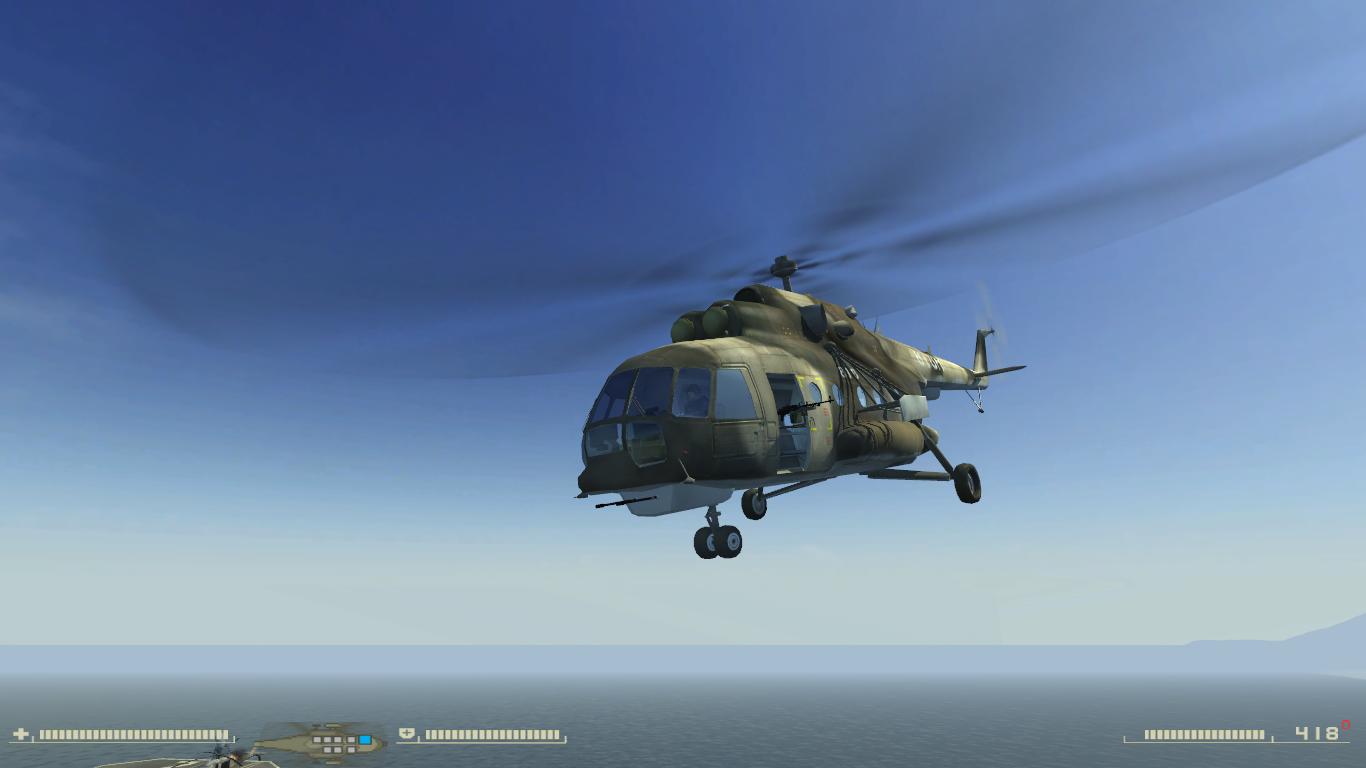 ah60 armed with a THL-20 turret gun and four Hydra rocket pods (19 rockets/each). With a total of 76 missiles and its gun firing 20 mm HE bullets, it's the most efficient helicopter for transport of special units and demolition of hostile vehicles and ground weapons systems.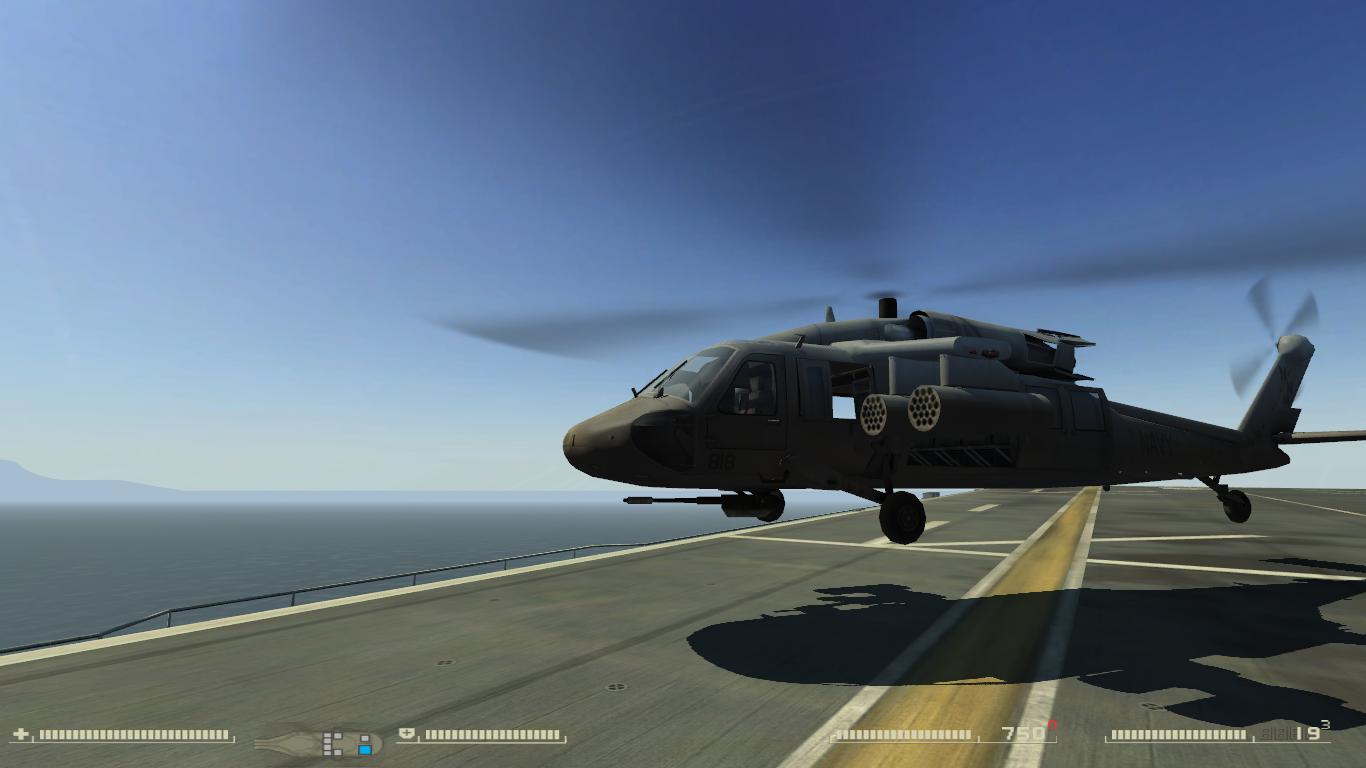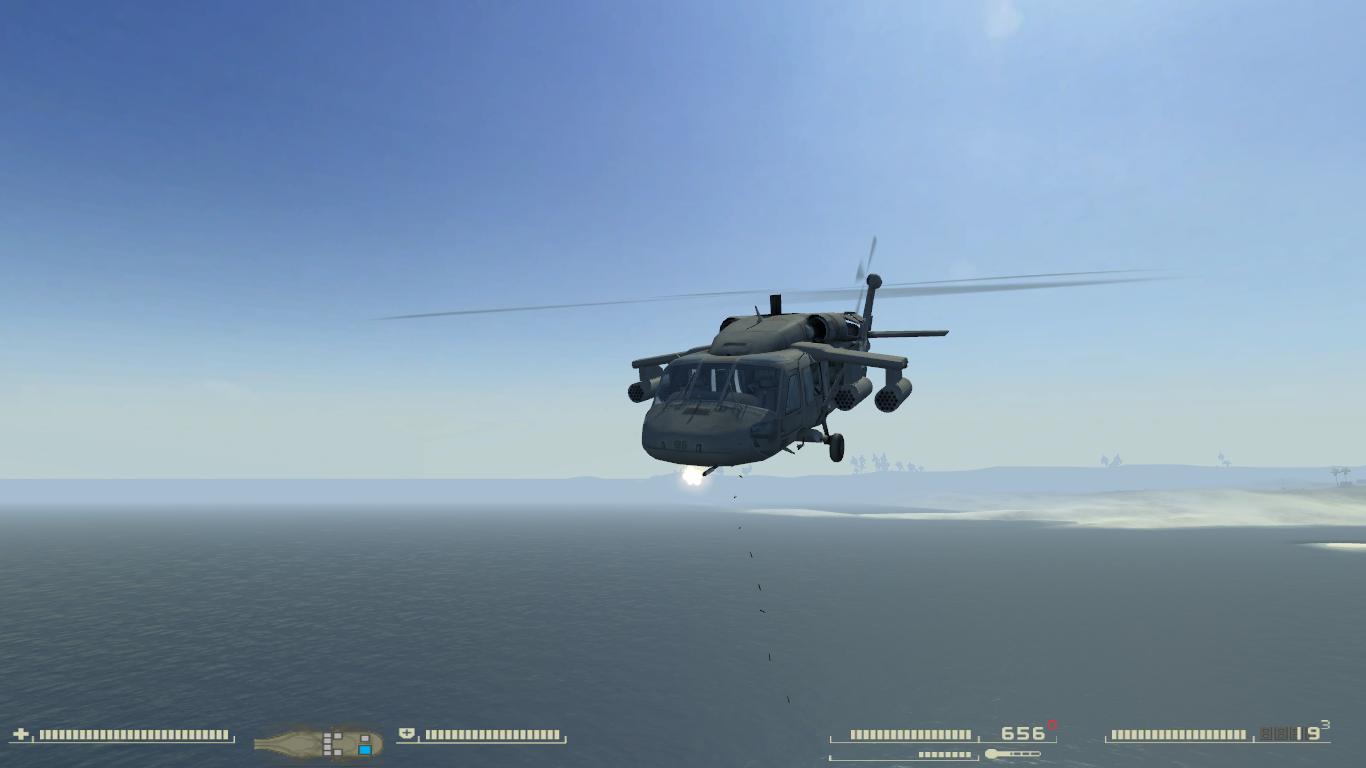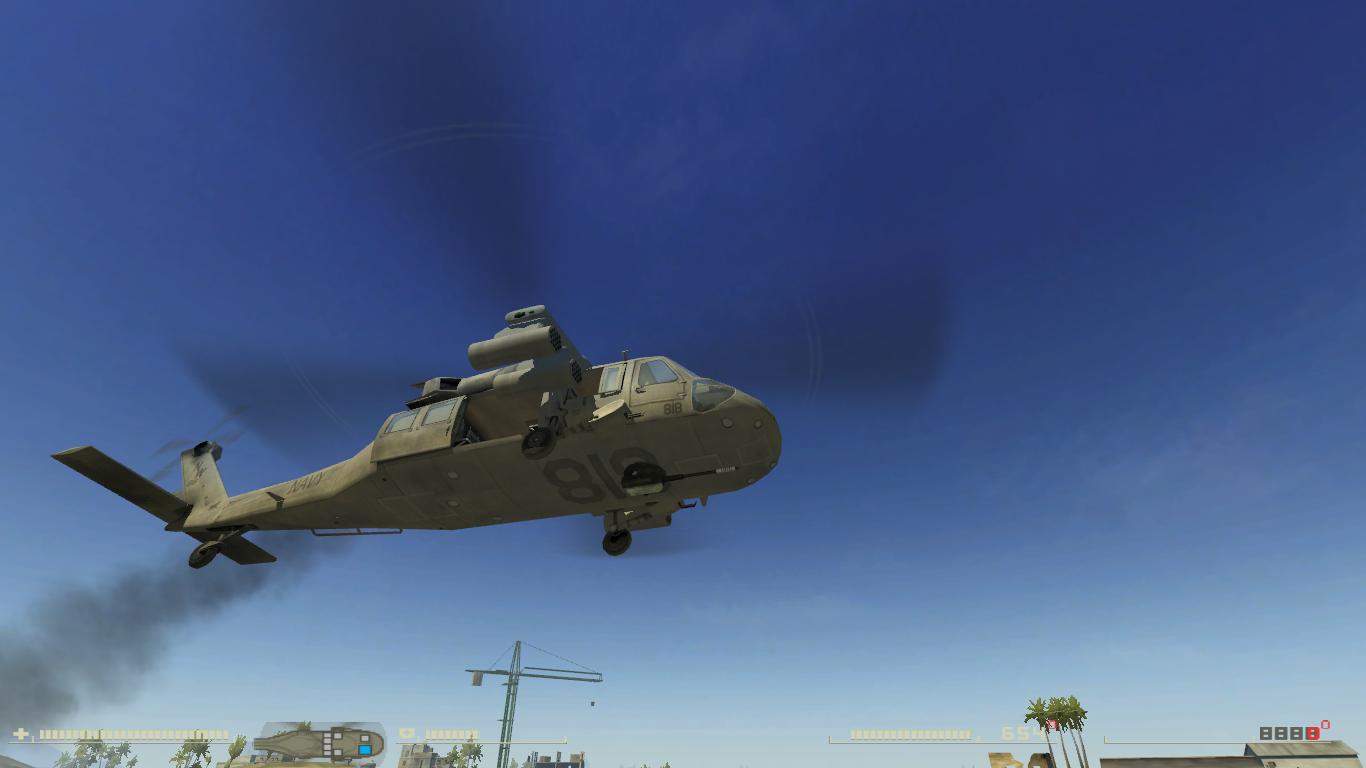 OTHER PICS... DESCRIPTIONS TO COME