Hey there peeps! Firstly, Merry Christmas and Happy New Year! I wish you love, joy, success, new accomplishments and conquered goals in the months to come! Here is to being with our nearest and dearest in these special times. To make your day, I've set up this fun photo of me (left) and the "cast" of Mirror Forge so far.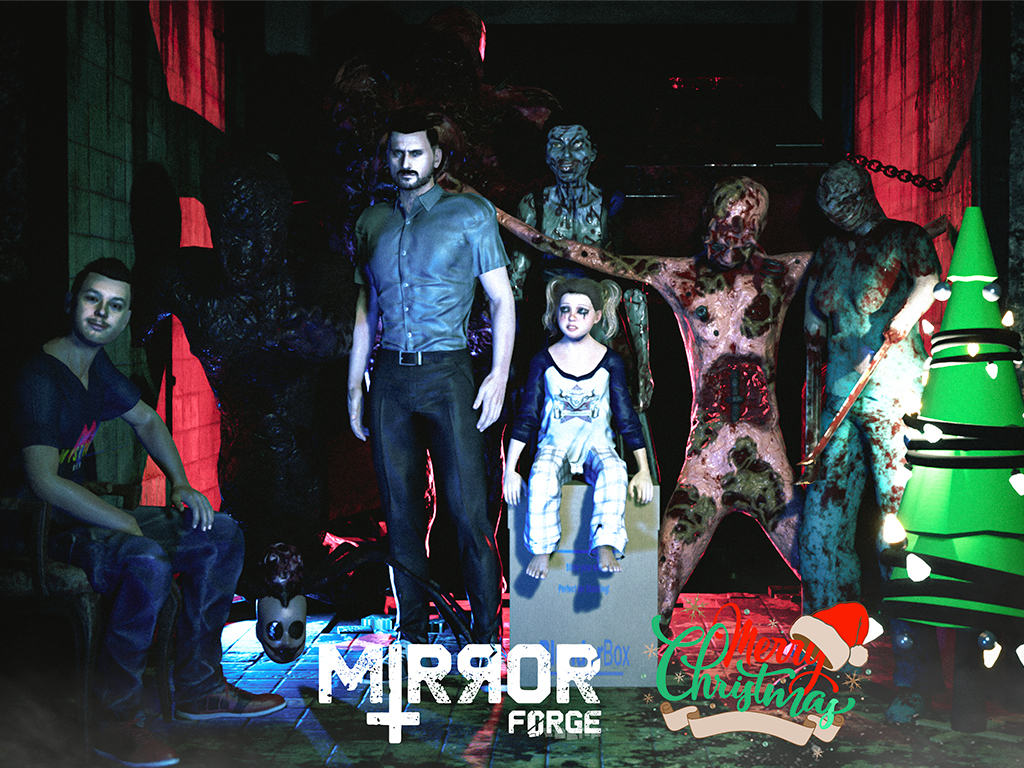 Demo coming at your doorstep Subscribers!
During the past few days, I haven't been much active on my Social Pages and it wasn't because I was celebrating the festive spirit of Christmas or getting ready for New Year's eve. In fact, it is a crunch period for me trying to get out the best version of my Silent Hill inspired Psychological Survival Horror game - Mirror Forge.
A few months ago, I gave a promise. A Closed Pre-Alpha Demo for all my email subscribers to test it out before the Public Demo version on Steam. For those of you who did not know about it, you can go to the official website of Mirror Forge and subscribe to get access to it. By subscribing, you will become part of the testing team of Mirror Forge and you'll contribute to its development by:
Reporting if there are any bugs in the demo
Share ideas/suggestions on ways to improve a particular level or story element
Share your overall opinion
Moreover, you will get access to download High Quality 4K Resolution Wallpapers, access to lore about characters and places in the In-Between Alternate Dimension and first-hand download access to the original soundtrack (once it's ready).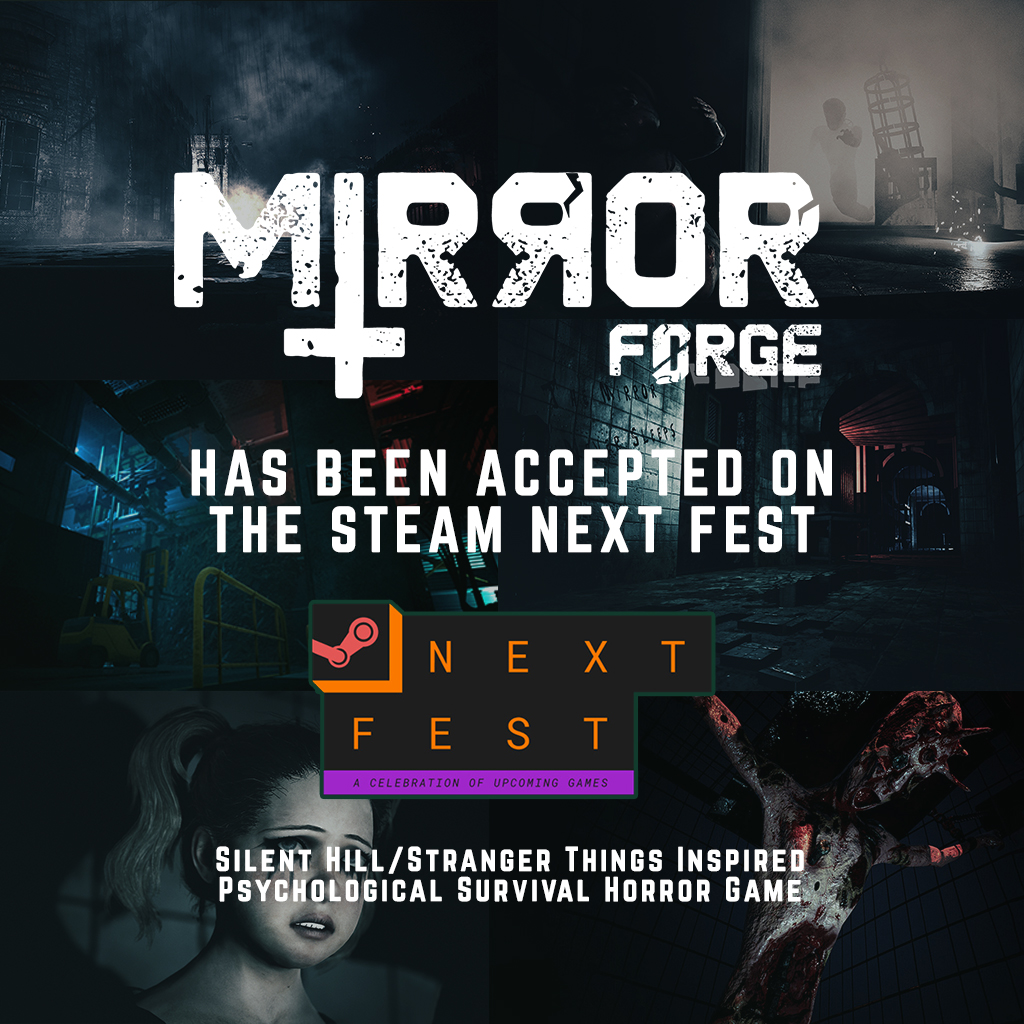 That's right! We're going together to the Steam Next Fest, Yay!
I am so happy to share with you peeps that Mirror Forge has been accepted on the Steam Next Fest, starting from the 21st of February. It is a massive, widely popular online festival directly on Steam where players, streamers, influencers, journalists partake in gaming activities and will be able to play a Public Demo of Mirror Forge. Moreover, there will be various LiveStreams such as Talk to the Developer and Developer Play where together we can enjoy the experience!
Do you see why it's important for the closed demo to be ready by mid-January? With your feedback, I'll have enough time to establish an amazing, unforgettable experience for Horror Players and Silent Hill lovers!
For the past week, I've been dealing with...
Some demo optimizations such as merging of objects, LODs, occlusion culling and constantly checking the Profiler in the engine to ensure that the game runs at a smooth frame rate and is optimized enough to be a cool experience. Although the visual part was generally going great, I stumbled upon the Weirdest Bug EVER:
Exported my game to see how it goes and it turned out - I can interact with everything (everything works like doors, levers, puzzles, keys etc.) BUT only if I crouch. Ehm, what!?
So, focusing completely on dealing with this, I swept through the code of the player character and found the culprit after two days of searching (got you, you little bug!). After fixing this issue, I managed to implement another feature which in my opinion was quite necessary for players to know which items are interactable and which aren't. I added a spatial widget above every interactable item to ensure the player doesn't get frustrated clicking everything across the level.
Amazing Voice Actors!
Meanwhile, I reached out to a few amazing voice actors. My goal now was to focus ONLY on the Demo and polish it as much as I can. And for that, I needed two voice actors for the characters that appear - one for the main character, the second for the little girl I showed you in my last article. At the moment of writing, I'm waiting for their voice-overs and getting the character morphs and crude animations ready, so I can implement the voice acting as fast as possible and tweak the lip-sync once it's ready.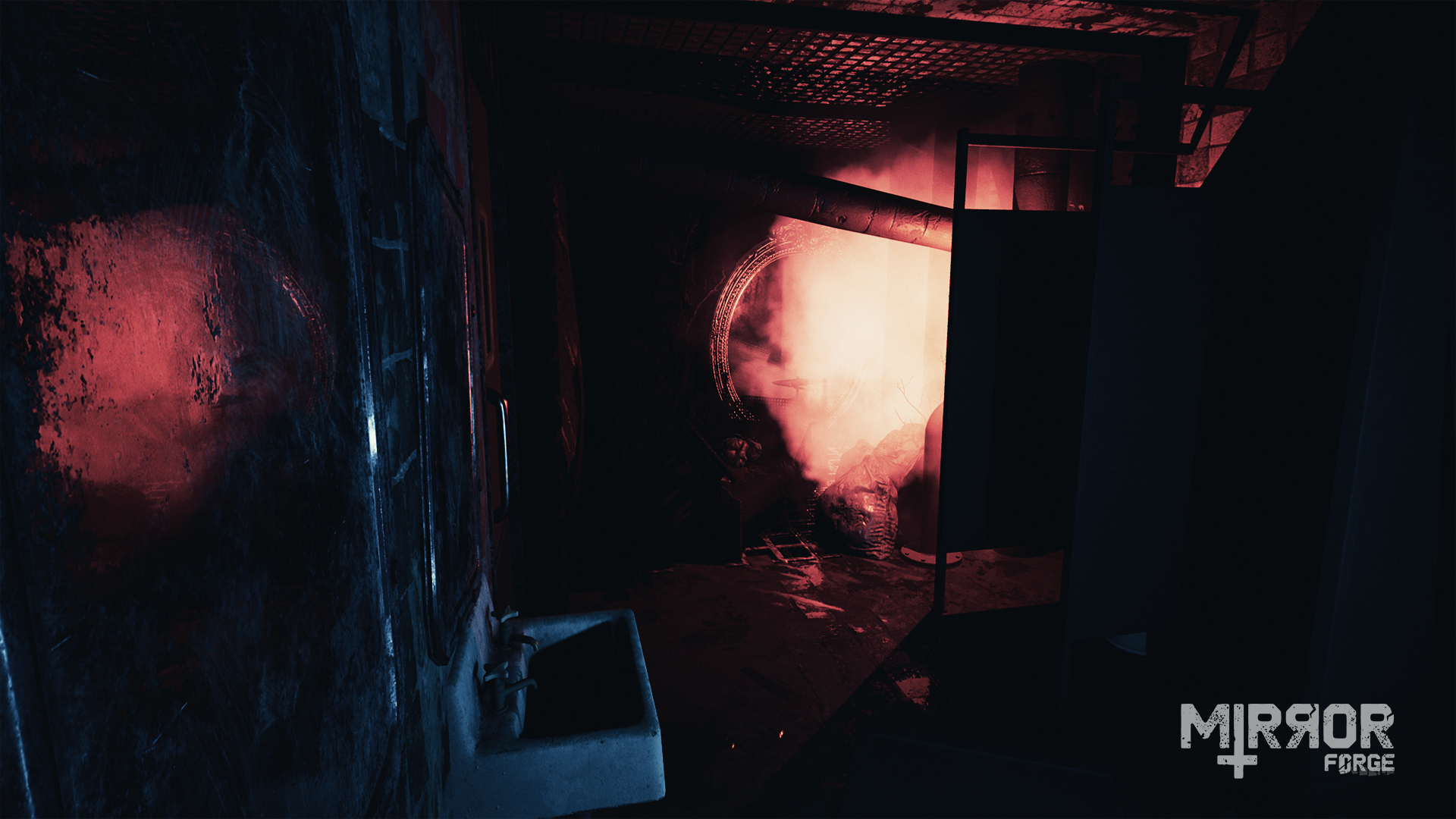 I'm so grateful and happy to share that...
Out of curiosity, I checked Mirror Forge's game exposure, marketing data and wishlist ratio in a certain timeframe as opposed to my last game - Alan Sharp on which I worked as a 3D Lead Artist back in the day before the studio split up. Thanks to your support, Mirror Forge has 4x times more Wishlists on Steam so far!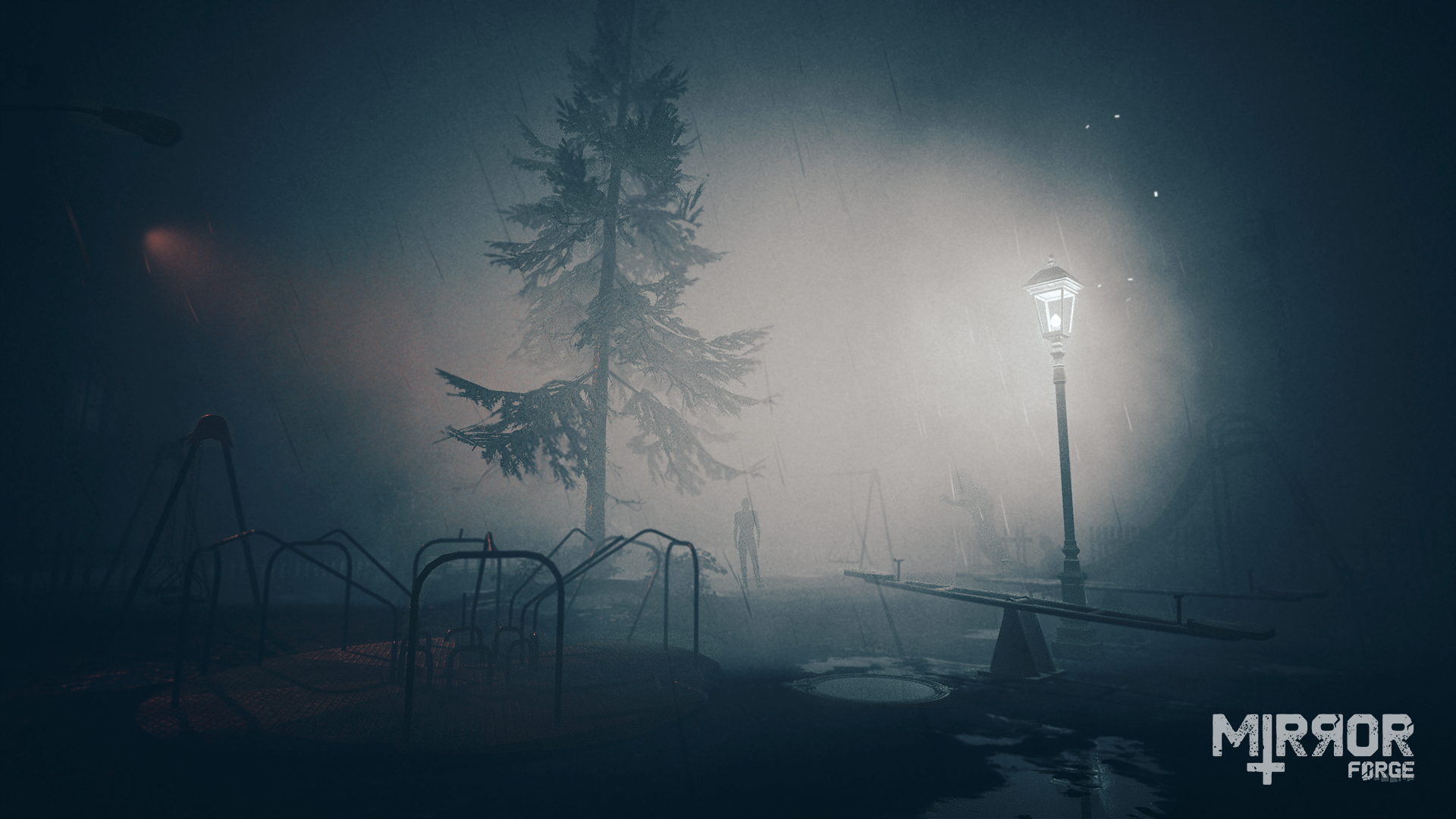 Told you I'm Silent Hill Obsessed 🤣
So, going back to the Game Design. After testing out the demo and I found out that it can be completed from start to finish, the last bits that need now to be done are a bit more focus on the UI and some Visual Details to make it more immersive. My main focus will be that in the next few days to ensure the best experience for you.
But, before that, I got this amazing idea to try it out on an open level (a small town) in Mirror Forge and see how it looks. The image above shows that level and it includes an abandoned playground. So, I thought what if I add some fog to it and make it more Silent Hill-like? And it turned out that this was an amazing idea. The scene instantly became more dramatic and mysterious!
Never-ending Ideas, Oh My!
But, it'll have to wait at least after the Public Demo...
Okay, here's a funny one. Yesterday (while taking a bath!) I just came up with a few amazing ideas that I will Most Definitely implement in the full game. I thought about them for quite some time, thinking maybe I should add them to the demo - but there were several issues regarding this: the release date of the demo is so close and implementing these ideas might cause bugs, issues with optimization and etc. and I did not want to risk it being so close to release.
The First idea was a completely new story-based NPC character (friendly) who symbolizes our main protagonist's loneliness and read here - suicidal thoughts because of everything that happened to him. I fleshed out this character on paper and found out that a whole new level will be required in order to pull this off.
The Second Idea I got was the Use of Mirrors as a Feature. To be able to use certain (strange) mirrors to travel between dimensions (and I just found out that Silent Hill: Origins had a similar feature, but I did not mind). Using such a feature can be quite interesting, especially with puzzle solving.
But, as I said, both of these ideas will be left for a later date after the demo.