The introduction is behind us, so let's start
During these 2 weeks I was learning hard about Unity Engine and now you can see effects.
Selection system and RTS Camera
(Warning! This video doesn't contain minimap yet)
I would like to present you what exactly I've showed in this clip:
RTS Camera movement

W/A/S/D to move in 4 directions (you can do it with cursor near screen edges, too), Q/E for rotating left-right, RPM for changing an angle of view. You can combine above effects together.
Selection Manager

You can select single objects by clicking LPM. Items selected are deselected if you don't use Left Shift at the same time. What's more, I've coded an option of selecting units by drawing square on the screen. Here Left Shift works, too.
Soon I'm going to start coding possibility of forming squads - not only classic Ctrl+(0-9).
Minimap
The newest thing - minimap is located at left-top corner of the screen and works fine on any screen resolution. Technically is almost finished, designing HUD will be later (not strong with it, and remember my first term is to create good prototype.
Minimap shows only terrain and special markers (here red squares 3x3). These markers are connected to cubes and aren't rendered by RTS Camera.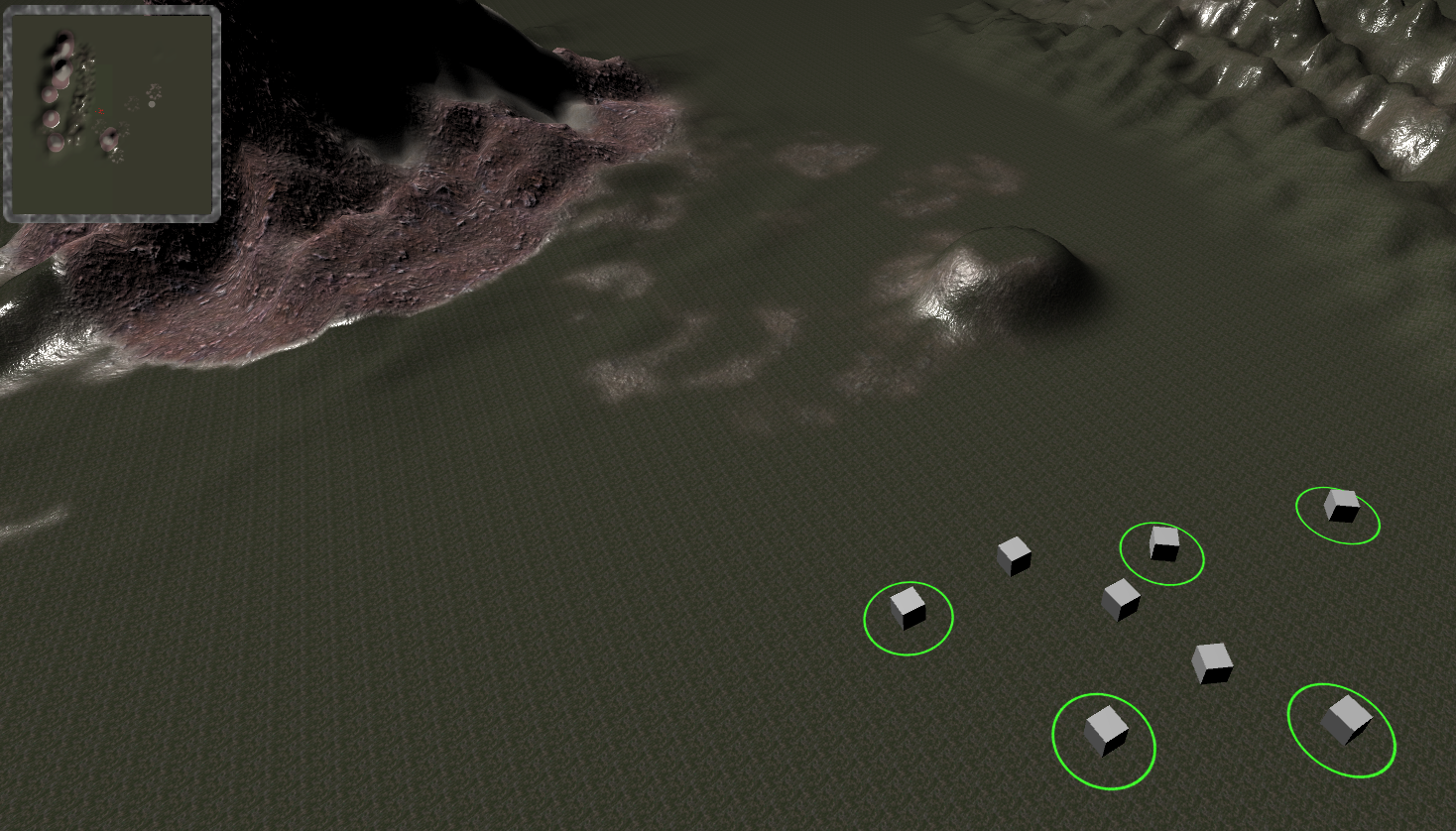 3D models needs rework
And I'm on a good way to do it. This is first one, more next week!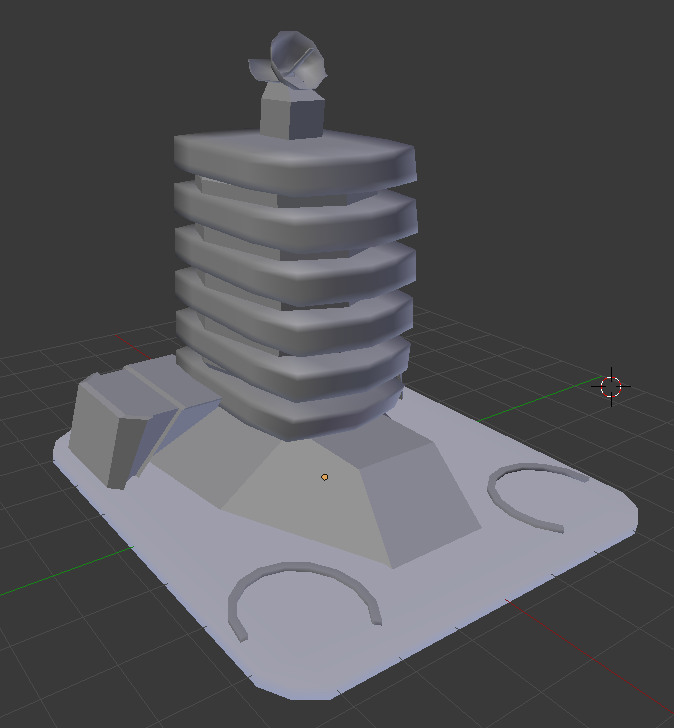 Anything else?
Yeah, I've improved a bit Main Menu, showed and described 2 weeks ago. Now the game remembers your last layout and loads right one by next run.
For happy ending...
... a bit more music, recorded by Don Kirk, who has started with new band Cyberlich. Check it out!
Facebook.com