We wish you all a Merry Christmas and hopefully a happy new year from all of the OC Team!
While we're at it we would like to give you some news about OC as well. We don't have much media planned this time, but Info about some of the gameplay changes in the Steam Version.

The Hl2 Campaigns will get a big overhaul, not only to fix all the bugs caused by Valve updating HL2 and EP1 to the Orange Box engine, but also to change gameplay to a more enjoyable Co-Op experience.
Lives mode will be enabled, each player will have one life per map, some maps will also have checkpoints to resurrect dead players.
This will hopefully result in more cooperation and less rushing even on public servers.
Vehicle spawning will only be allowed in the areas next to the player's spawnpoints so people don't just walk past a vehicle barrier and spawn a new vehicle on the other side instead of doing it the way it was intended.
Some maps will have more NPCs than there was in vanilla HL2, some even dependant on the current playercount to keep things both challenging and fun.
Level changes will be delayed, once a player reaches the end of the map, a countdown will start, once it reaches zero or a specific percentage of players reaches the end of the map, it will change to the next map.
This feature will of course work for custom maps as well and the time and percentage can be changed by the server admin or mapper.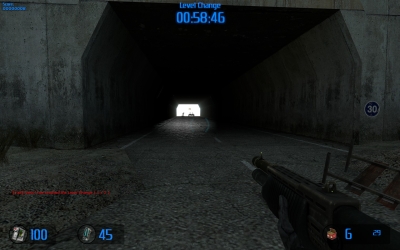 The broken_escape series will also be changed to use lives mode.
The maps have been redesigned to suit this gameplay, NPC spawning and pacing will adjust depending on the playercount.
More cover around as well as some more changes to make this map series as enjoyable as our current lives maps.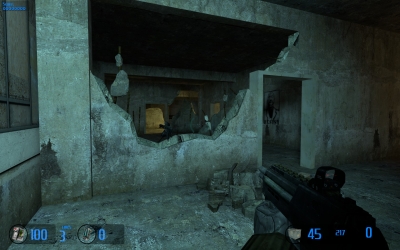 Waking_dead has also gotten some love, Zombies now have reasonable HP and we added completely new types of zombies.
We want to make this map play more like a survival map instead of a huge mess of overpowered zombies and an inventory that will break your mouse wheel (or keyboard if you use that) as you try to select that ONE specific weapon.
Lives mode will be on and weapons and items will not respawn.
Players will have to press their use button to pick up a weapon so someone won't pick up a bunch of weapons accidentally by just walking close to them.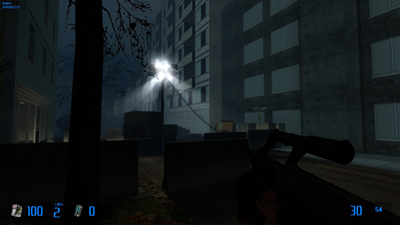 Two new arenas have been added to oc_cardwar so far, as well as something we yet have to announce.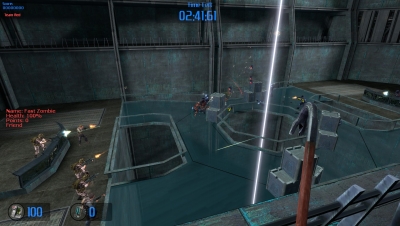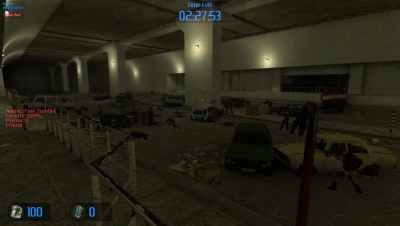 Thank you for your support, and Happy Holidays!