First of all, good news! CnCNet now officially supports Red Alert 2 Yuri's Revenge multiplayer!
With their new client you can easily play online with other players, even up to 8 in a single match.

Today we answer the important question: will there be a Moon mission?
Yes, there will be a moon mission. Additionally, the Epsilon tech tree will be expanded with the Aerodome and you will have to combat Yuri's new aircraft on the Moon.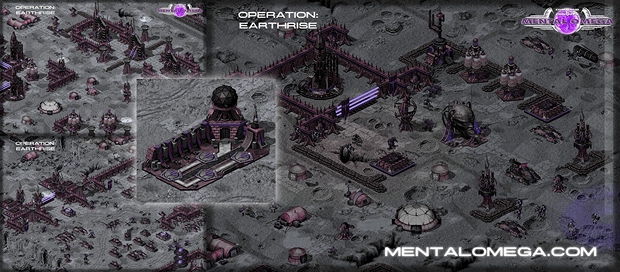 To see all screenshots from the new Soviet mission called 'Operation: Earthrise', a closer look at Yuri's new Aerodome and previews of new skirmish maps '(4) Clash in America' and '(8) Blood Paint' head to our website. More news and screenshots coming soon, after we test CnCNet5 for a bit.