Good news everyone, we've finished all of BrambleLash's enemies (for now)! Time to get acquainted:
The Wanderer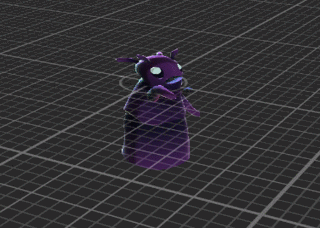 These are the most basic enemy type. They roam aimlessly creating little threat. However, as the number of enemies increase these little guys become a noisy sea of hazardousness.
The Slimer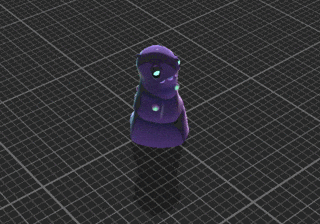 The Slimer type enemies leave deadly trails wherever they move that remain for some time. Similarly to the Wanderer they initially seem unthreatening but if left unchecked you will quickly find your movement restricted. From a design point of view, Slimer enemies have the potential to create interesting restrictions to the players movement, cutting players off from one another and forcing better co-ordination.
The Shooter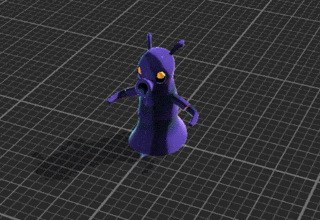 Shooter, name says it all. Avoiding their shots adds urgency to the game. Whilst you can happily pick off the Slimers or Wanderers at your own pace, shooters make an active effort to attack you and force you to manoeuvre as you avoid their shots.
The Chaser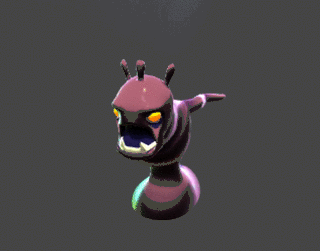 The Chaser is another pressuring element. They roam in the same way as the Wanderer, but if you get too close they will become alert and chase you down relentlessly. Once a Chaser locks on to a player it dramatically increases the tension. The presence of a Chaser creates an area of avoidance and encourages the player to think tactically.
The Bomber
The Slimer roams around leaving a trail of hazards. The Bomber explodes covering a large area in hazards. When a Bomber is allowed to explode a significant portion of play space is denied from the player.
The Breaker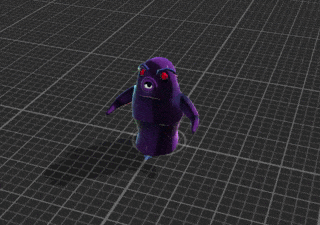 The Breaker is a Shooter on steroids. He offers similar drama, but takes it a step further. Bullets from the Breaker destroy the tether, this creates a lot of frantic avoidance whenever a shot is fired and makes the Breaker one of, if not the most significant target when he shows up. The tether can make for a large target, so a Breakers presence forces the player to consider their positioning with regards to one another.
The Rammer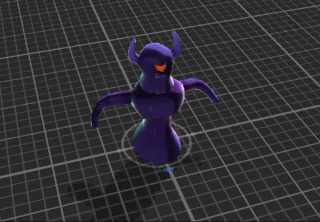 If the breaker is a roided up shooter then the Rammer is the equivalent for the Chaser. The Rammer will again roam nonchalantly, however when it is alerted by a player it will take aim, charge up and launch itself rapidly towards them. While charging the Rammer will be able to break the players tether, essentially turning itself into a living breaker bullet with some homing potential.Now that that's done, time to start on the boss enemies!
- Love, ByteSprite