She researches the ancient pyramids in Saxara-City.
There once was a strange signal discovered in one of the pyramids, that looked like a signal from the release of the Re.Surs dark energy.
Helga, as an experienced researcher, volunteered to be the first to go deep into the pyramid and find evidence of the release of Re.Surs.
***
Helga is a fearless and brave girl; she was in various troubles in her travels and explorations.
Despite her hardening, Helga has a number of special gadgets that help her overcome any difficulties.
Grav-Hook
It is a versatile hook that is released into the air and then anchored in space thanks to a mini grav.motor built into it. Thus, Helga does not need any surface to cross the chasm or avoid being hit by the pyramid traps.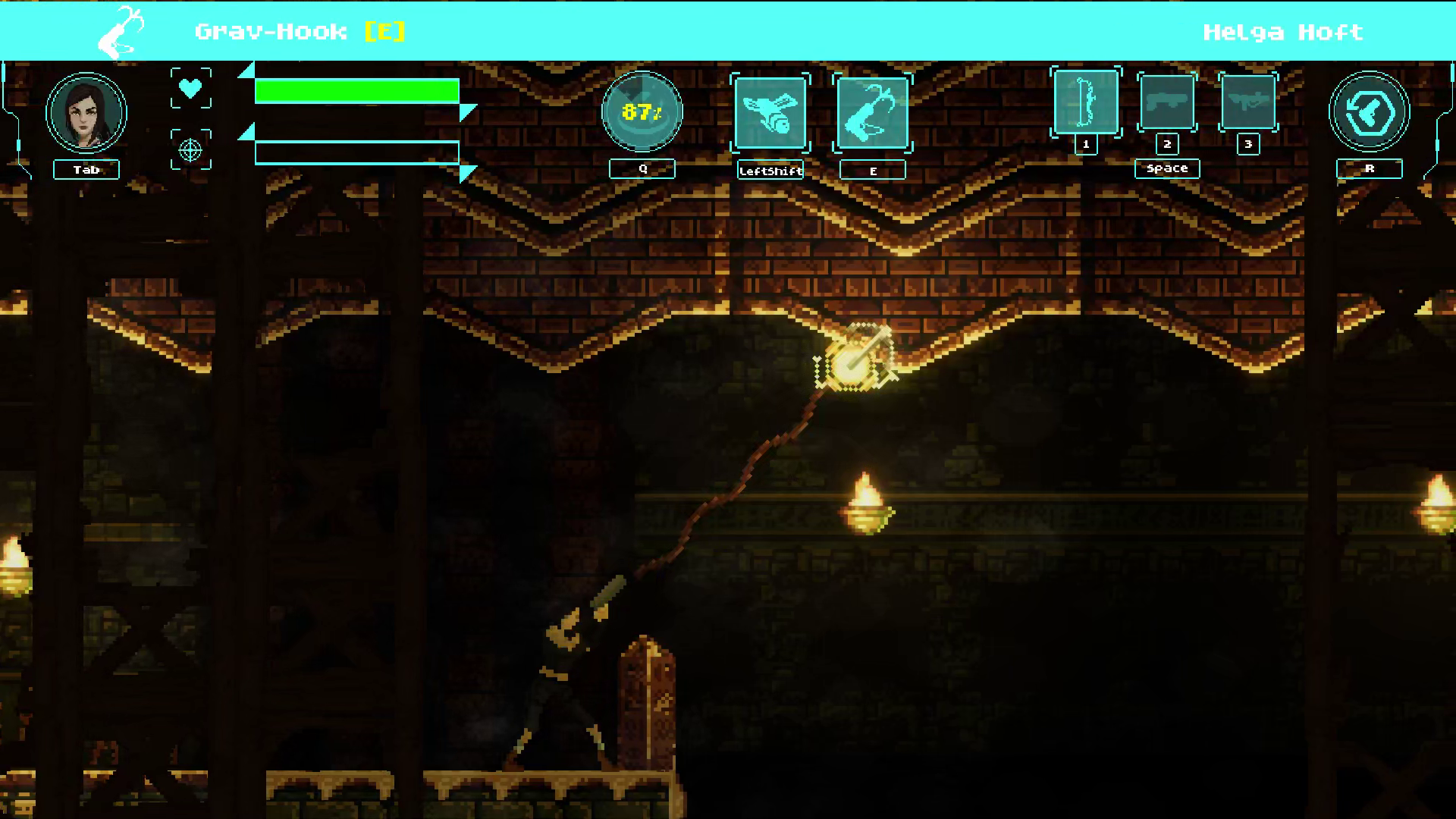 Raider Drone
A special drone equipped with an energy turret. Tracks down enemies and helps Helga in difficult stages of battles.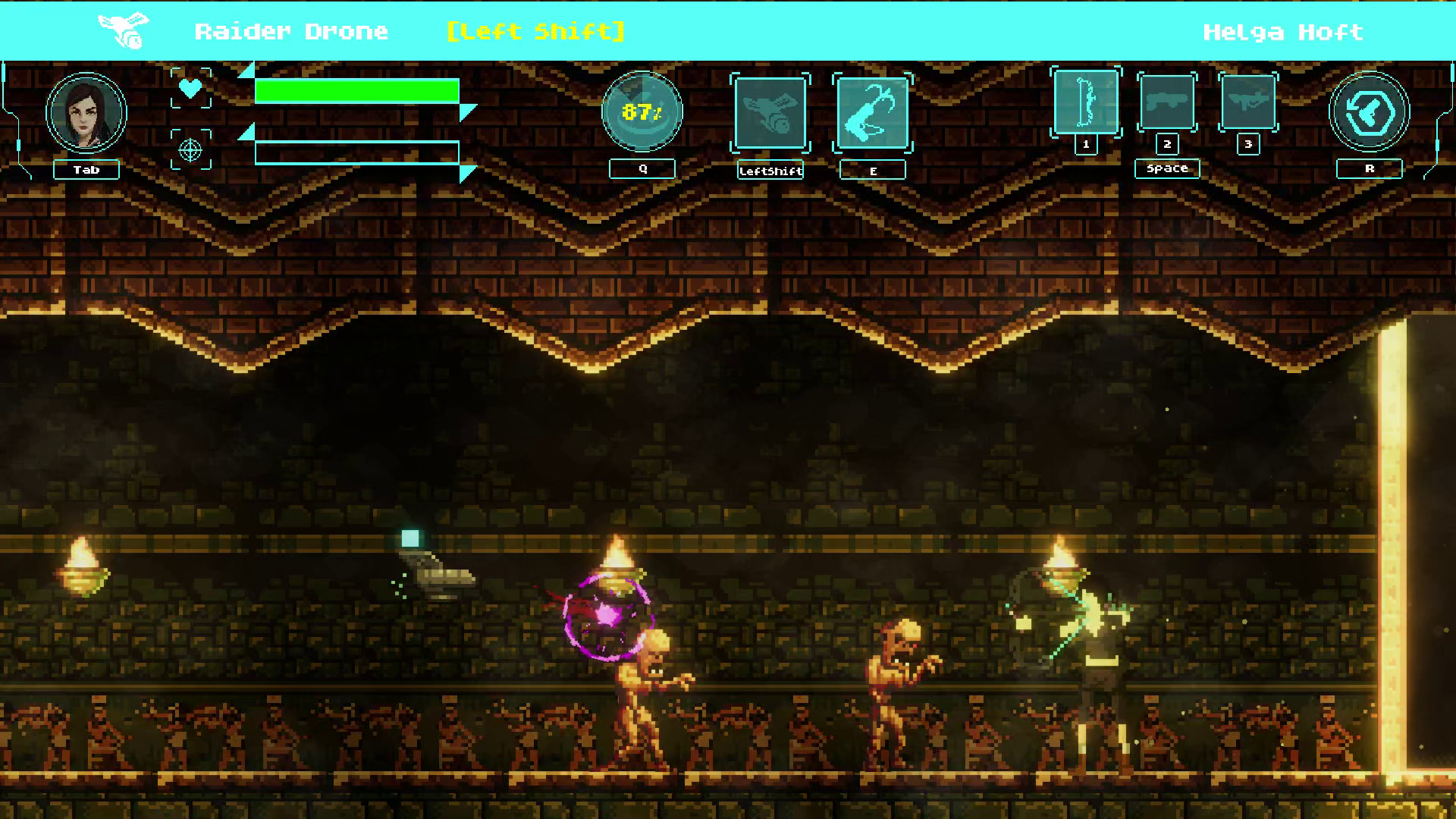 Energo Rage
Helga uses the technique of redirecting the streams of Re.Surs into her body, thereby increasing all damage from her weapons and reducing the damage from enemy hits. This effect can also be applied to other heroes if Helga decides to temporarily withdraw from the battle.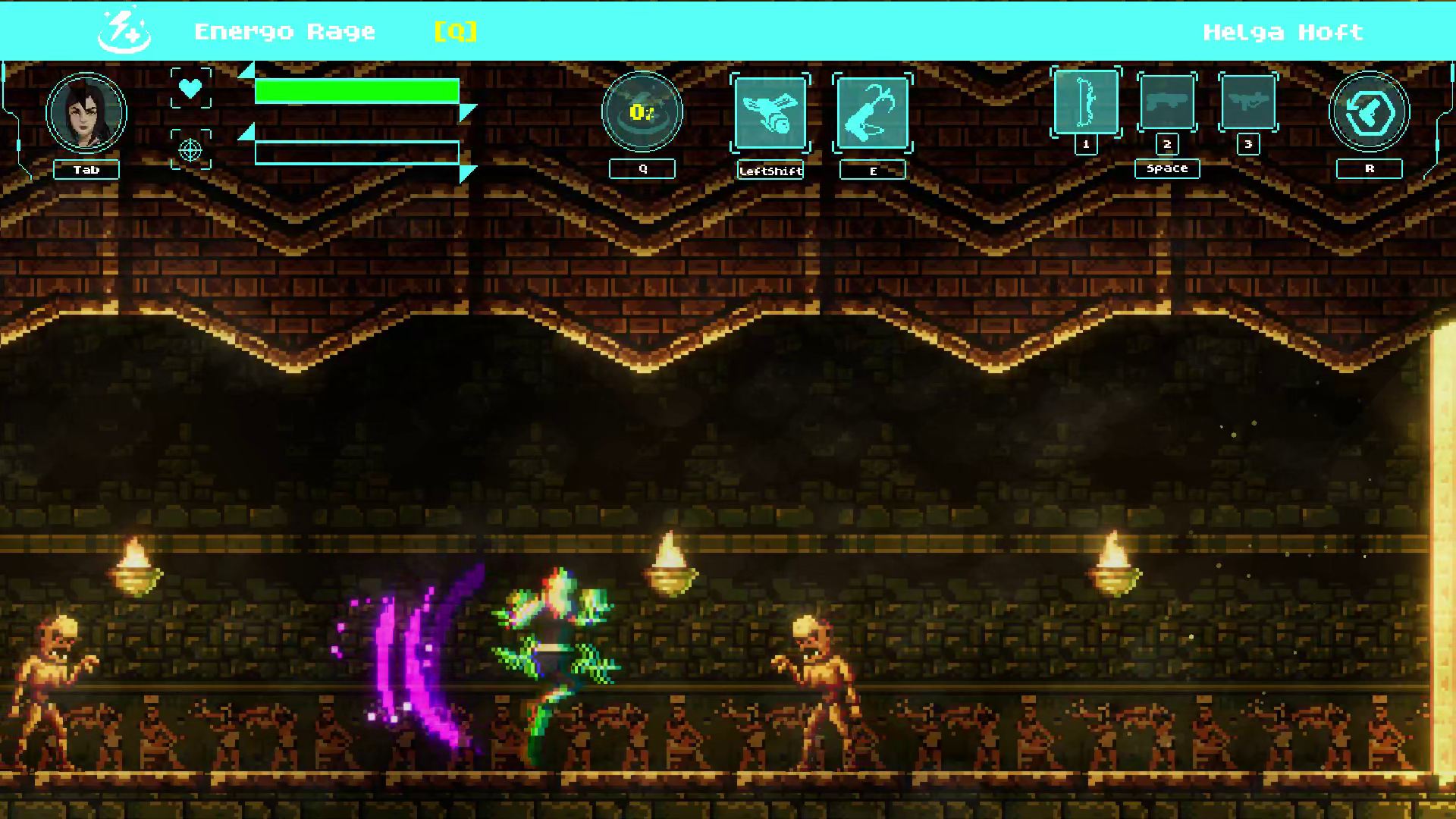 ***
Helga is a self-sufficient fast hero with both combat and support abilities. This all makes her a very powerful ally on the battlefield.
***
To see more please go to the Steam page and wishlist the game now: