This day has finally come - our game is now in early access and available for purchase on Steam!

The story
John the Archeologist is about to get the Holy Grail, but siddenly the evil Hans von Typischerbösewicht appears. You have to find the main artifact before the villain and take all the treasures of the castle.
Rules are simple - the character can move vertically or horizontally, but only from wall to wall at one time. There is 19 mazes for you to go through.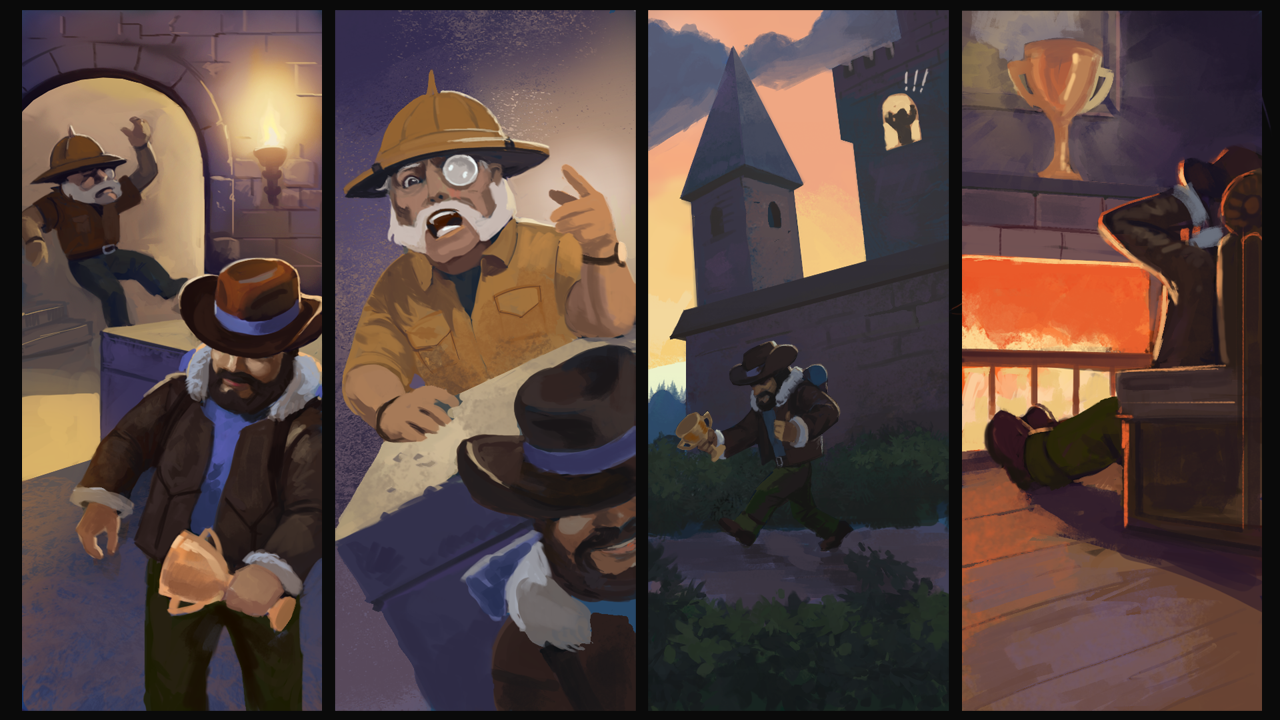 Features
Braincracking puzzles - for those who know how to work with his head, not with the spinal cord.
Rare gameplay - the character can move vertically or horizontally, but only from wall to wall at a time. For those who are tired of the endless clones of clones of clones and dreams of trying something new.
Adventure story - humorous comments of the protagonist will not let you get bored and rest after another intense level.
Locations around the world - search for treasures in deserts of Egypt, explore the ruins of medieval Europe. There is different scenery, different story and different reward in each chapter.
All the sceneries are hand painted and detailed with love.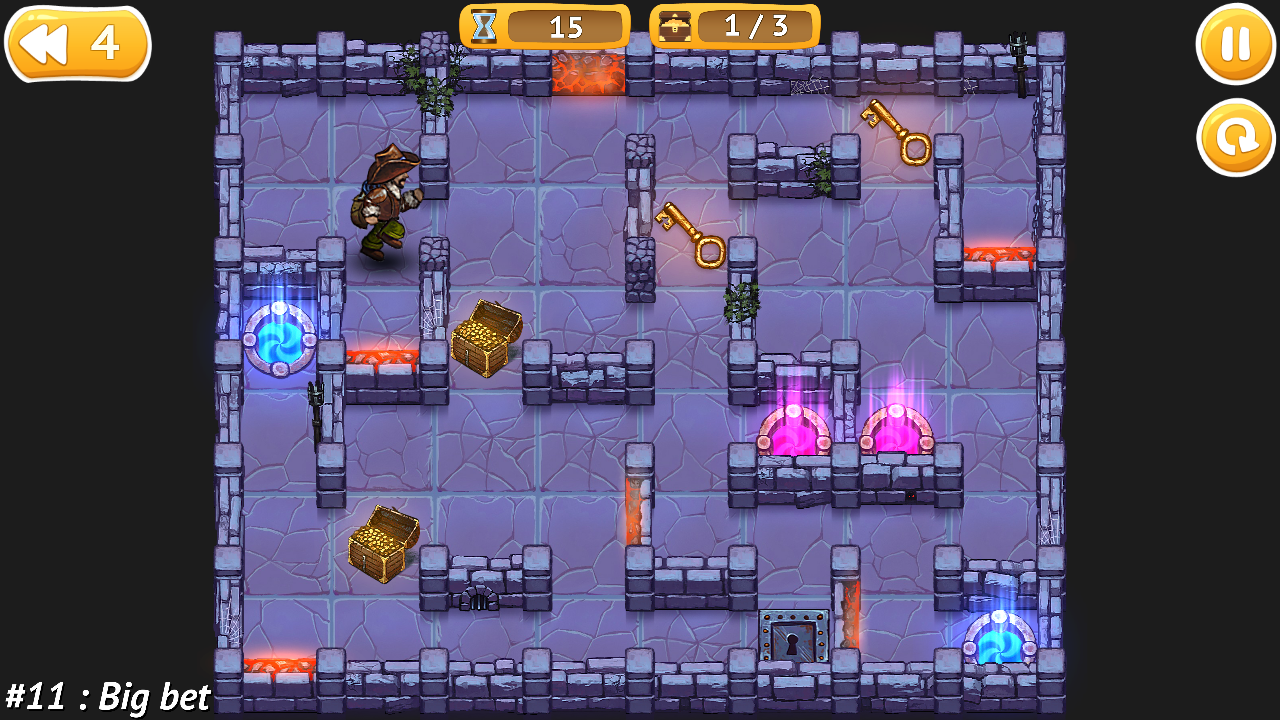 Plans for the near future
We've went a long way to this point, but there is still a lot of work ahead. A lot of things that we have planned are waiting for their realization.
In the very near future we will start developing the second chapter - John goes to explore the pyramids of the mysterious Egypt. There are many new levels with new graphics and new puzzles. And most importantly - the continuation of the story Archaeologist John and Hans von Typischerbösewicht!!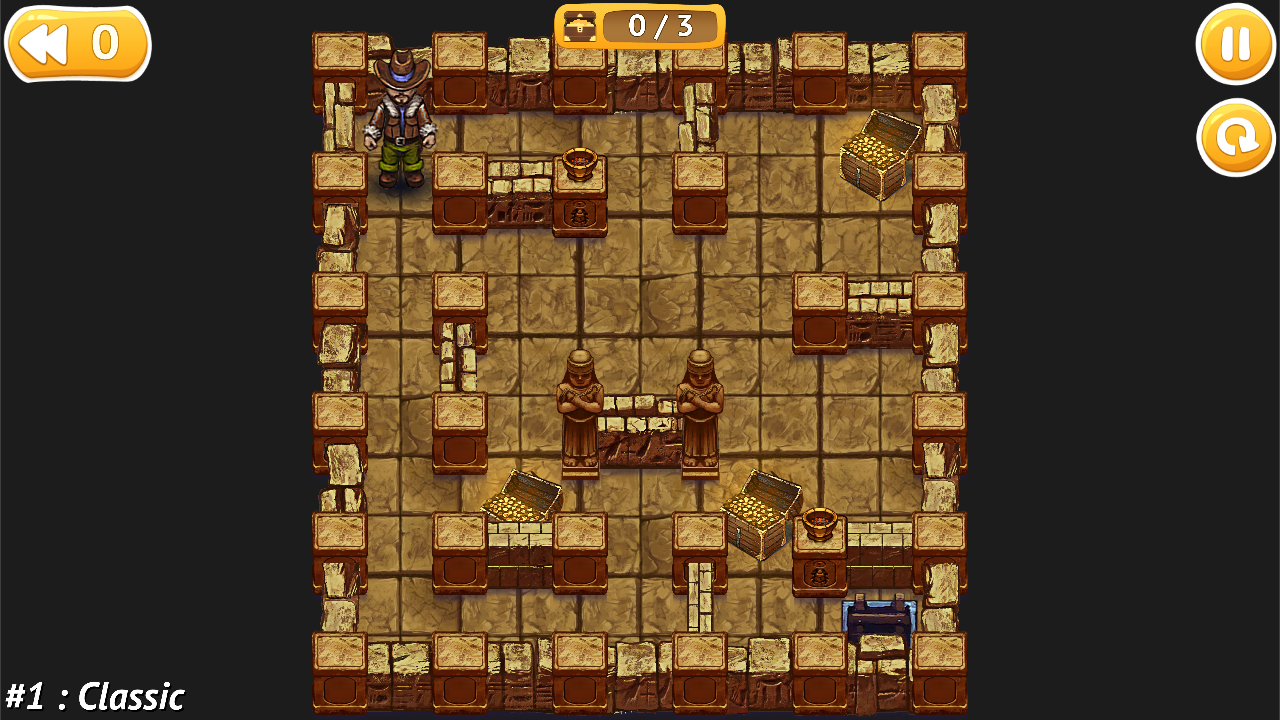 Follow us on social media
We are already got a few positive rates and a bunch of letsplays. It's extremely important to see that people love your job - it motivates you to work harder. Letsplays are in English, Russian and even French, which is awesome, so everybody can watch how it goes.
We will be very, very, very happy to see all your feedback and suggestions. In our social pages we will show you the development process.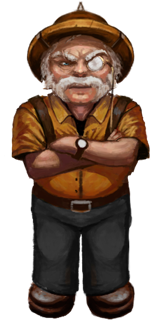 And some more screenshots!