Math Classroom Challenge now on Nintendo Switch.
We have just released Math Classroom Challenge 3.0 "Super Dron Edition" for the Nintendo Switch. Some people has said to us: "good, but it's just a game for children".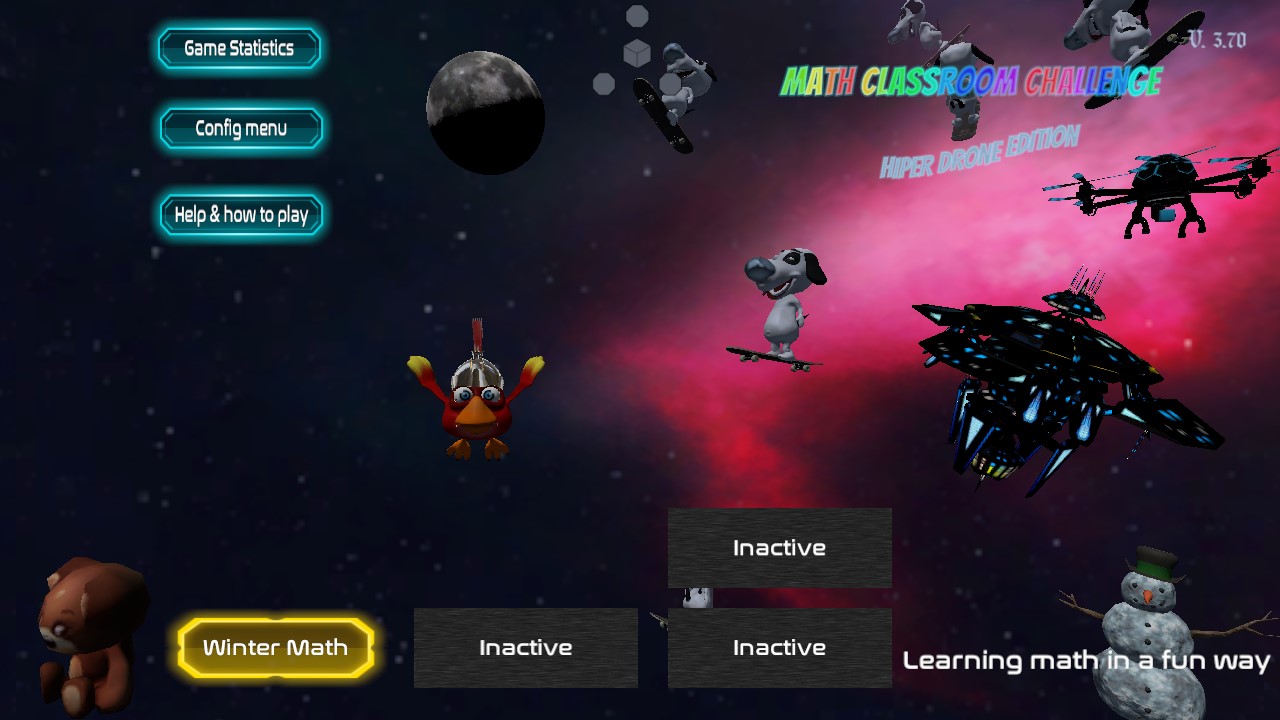 Well, that's true: it's a game for children and youth. But also for people having problems with math in general. In fact, we know of some schools where the game is being used to teach math for children with some problems understanding how to calculate. Because we must remember one important think: even the most basic mathematics are important to learn. And Math Classroom Challenge is just one more tool. Of course a teacher is always needed, but this game can have an impact on some children.
Learning math: learning while playing.
I have already commented some time ago on the great problem of mathematics learning by many students, including myself when I was young, and today. That's the reason to create Math Classroom Challenge. To give children the opportunity of learning math while playing.
Math Classroom Challenge is a tool, even if it is certainly a game. We have improved the game with a third view thanks to a drone that can be controlled to fly looking for the right numbers to solve the math problems that the game randomly generates. This is added to the classic first view.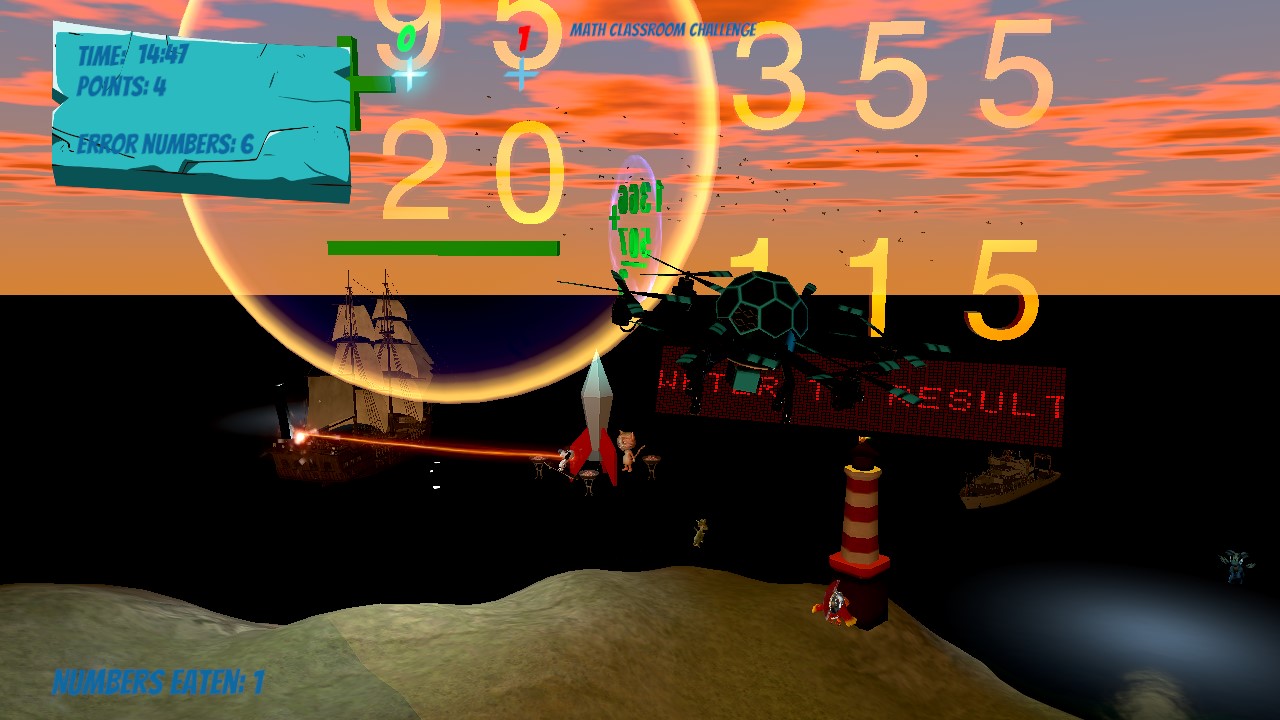 But, even with the third view, we have also added a first view while flying with the drone. There are people that feels better this way. We want to give everybody the opportunity of playing whatever they want. The help can be activated at any time to see the controls for the first person view and the drone view.
We'll go on implementing many things we have in mind for the game. Meanwhile, we hope you enjoy the game, and if it can help some children enjoy math, that will be great. Thank you!