Hey everyone, it's been quite a while since our last news update here and there's a lot to talk about, so time to get right into it.
First thing's first however, we've recently launched a Greenlight campaign on Steam where we've been getting lots of feedback on Collateral, all of it welcome and great to hear, so be sure to give us a thumbs up and join in on the discussion with the other fans.
In other news, Collateral's Kickstarter campaign will be starting on Wednesday the 10th of July, we'll be posting an update with links on the day so sit tight, as things are about to get very exciting for Collateral.
Now onto some of the changes and additions we've made to Collateral in the last while.
Killbars and other weapons
There's been many new additions in the area of instruments of destruction, chief among these are such delights as the Drunken-Missile-Launcher, a weapon which although random and is the furthest removed from the meaning of the word "Efficient", it will surely get the job done.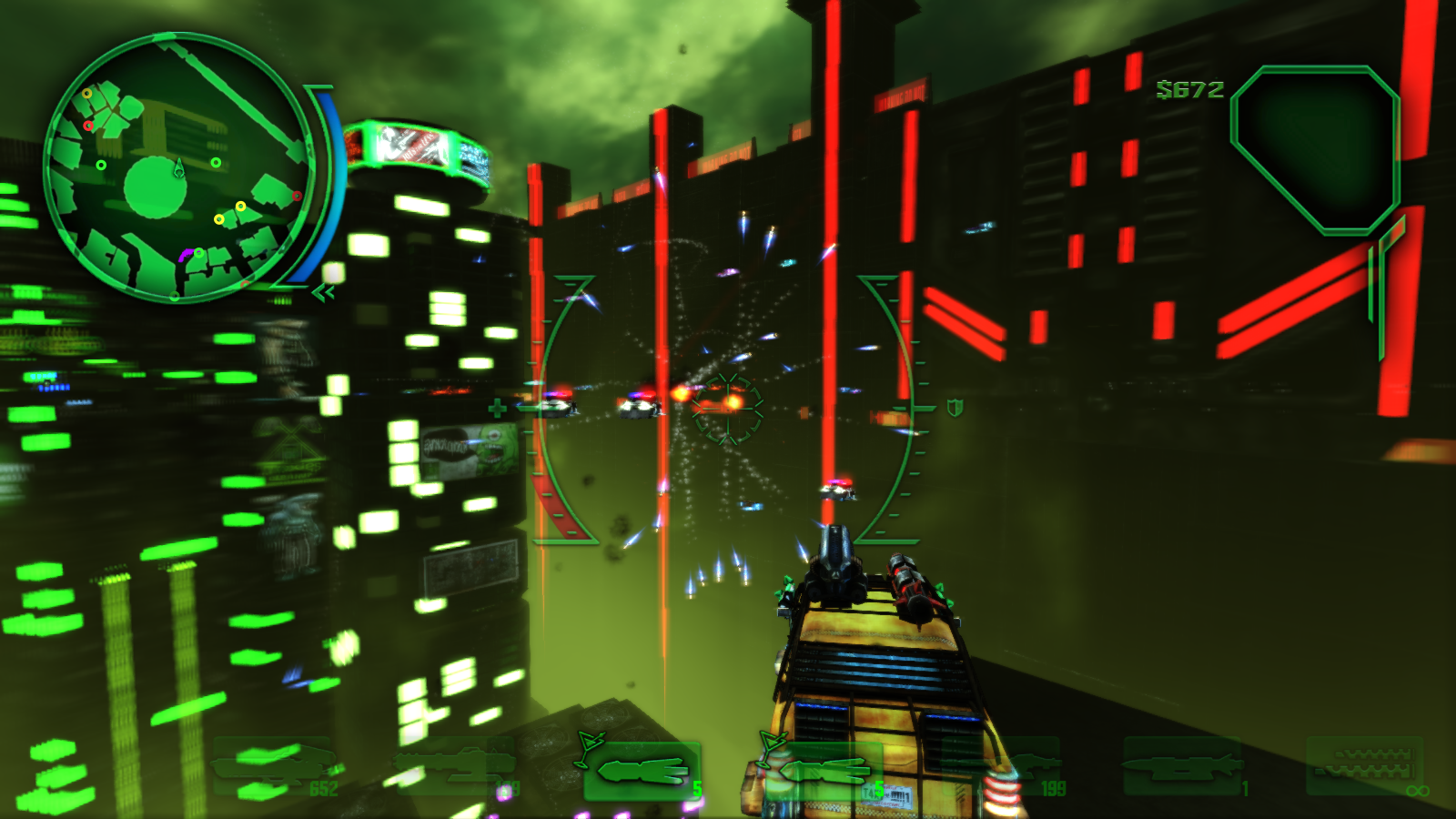 Joining the random is the elegant, such as the Ion Cannon, a weapon which combines accuracy with range and power, a well lined up shot of this can take out a target before they even know you're there.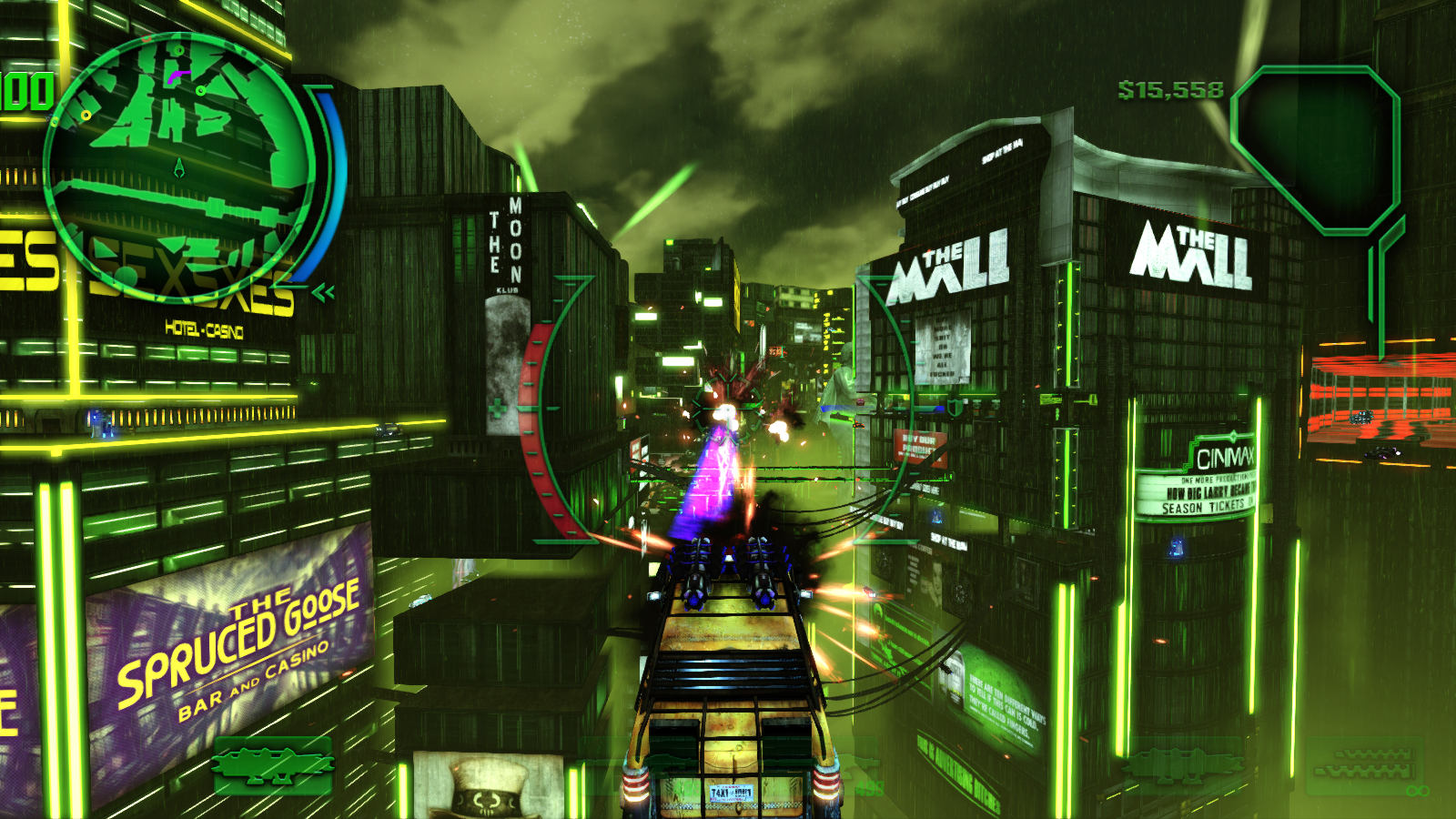 When the job calls for getting more personal with your foes, there's a selection of brutal Killbars, such as the Cow Catcher, running an enemy through with this will be the last thing he ever feels.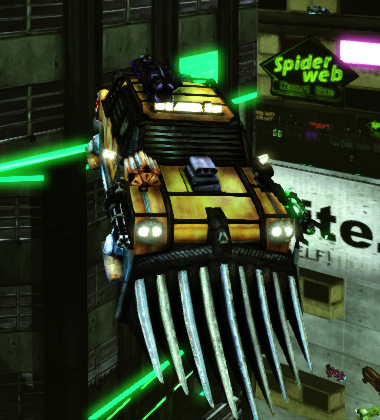 Taxi Upgrades
Joining the instruments of destruction are the tools of speed, agility and utility, upgrading your taxi will allow you to move quicker and nimbler, upgrading various parts of your taxi such as the engine to increase your speed and acceleration.

Upgrading the Hoverpads on your taxi will give it much more control, the agility to turn sharper corners, weave between obstacles and stop on a dime.

Factions and Faction Missions
Corporations and organizations have been vying over power in New Bedlam for as long as anyone can remember, but a new turning point is just around the corner, each faction is ready to gain the upper hand on their long sworn rivals, all they need is a helping hand to make their plans a reality.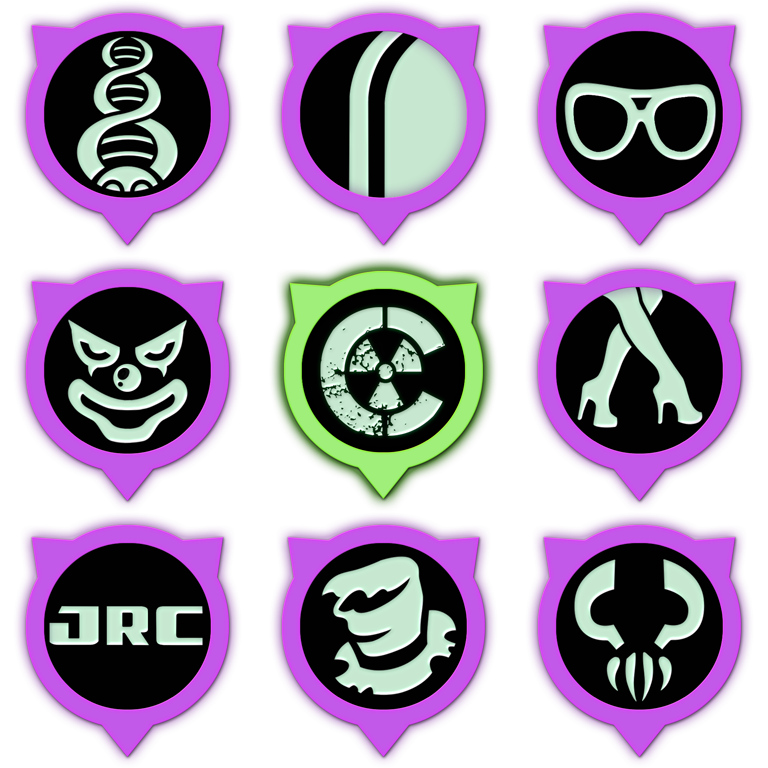 Everyone needs a helping hand sometimes and the factions of New Bedlam are no different, you'll happen upon many opportunities to give a faction your assistance, such assistance is widely noticed making you many friends and enemies, money is not the only reward either as many factions have exclusive equipment, some of them long guarded secrets, that they may be willing to offer to a friend that proves their loyalty.