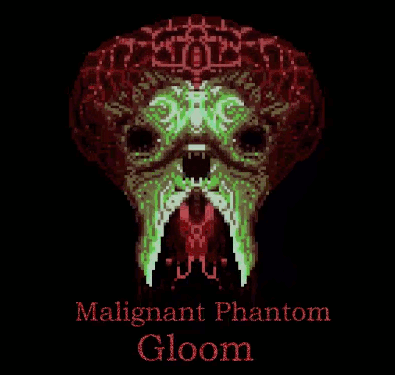 "...it was as if a fleshy maelstrom had passed through the region. Gone were the rocks, the trees, the grass, replaced with this hulking mass of veins and polyps, even bones. The tower, once a prison for those inflicted with the red sickness, was crumpled, kept up only by the entanglements of the cancerous growths surrounding it. The members of the envoy attempted to ignore the horrific implications the shapes and smells of the malignance would suggest, that this maze of fleshy caves bore a haunting resemblance to the internals of the human body, but soon they were overwhelmed with terror and began to flee, no longer concerned with confronting the lost Seer. Members of the envoy would later speak of catching glimpses of senseless forms inside the caves. Large masses of grey bulbs, half visible, floating perfectly still, suspended by nothing, with the grotesque suggestion of a face staring back at them."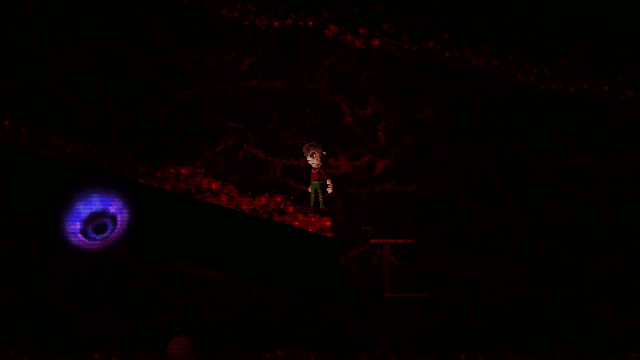 The Gloom inhabits an area in the world of Marrow quite different from the earlier portions of the game. For one, it is an entirely optional, though very important if one is looking to see the real ending to the game. It is also an area mostly bereft of more common, defeatable enemies. Instead Malignance is an area mostly about avoidance.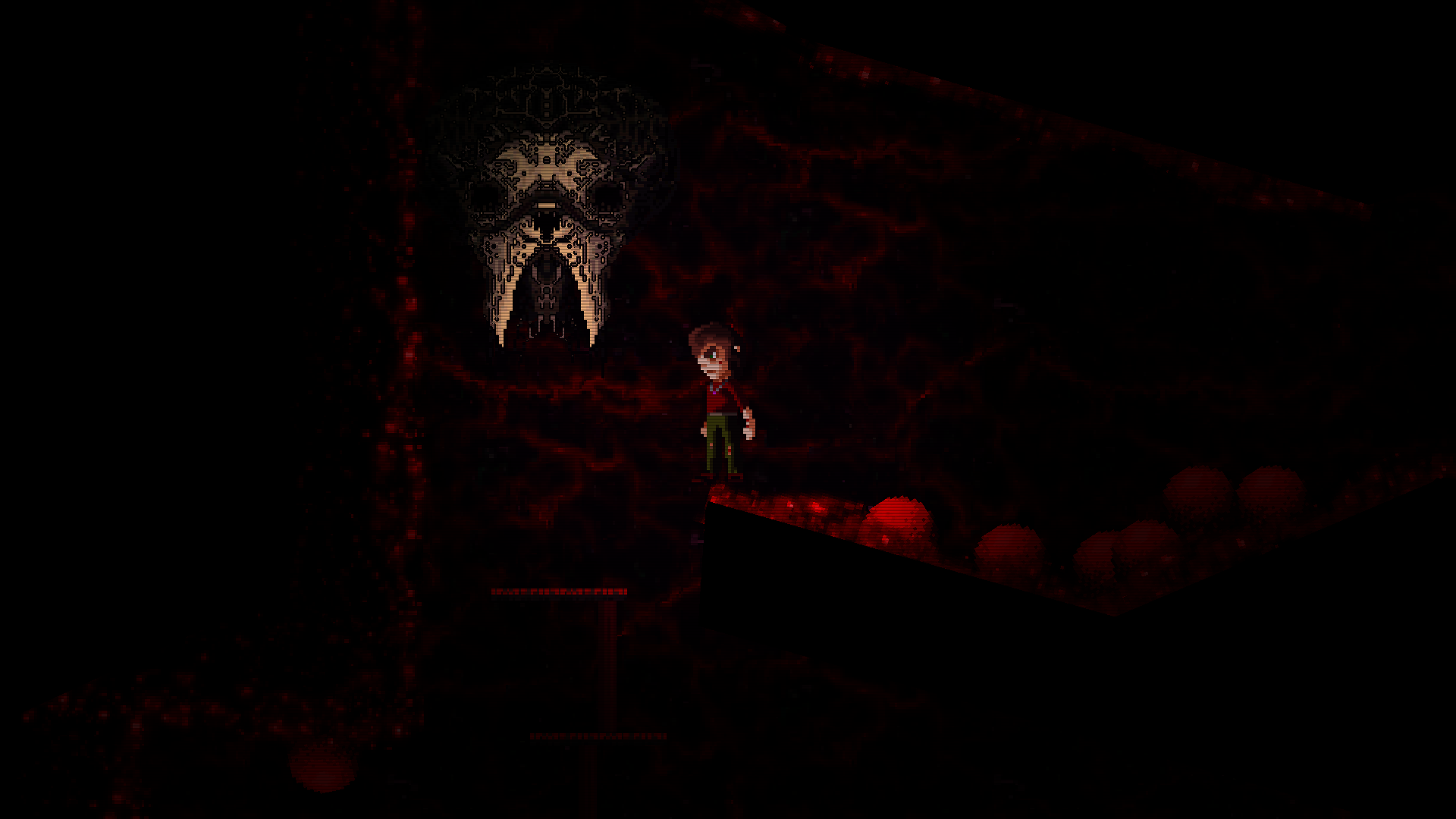 Inert Gloom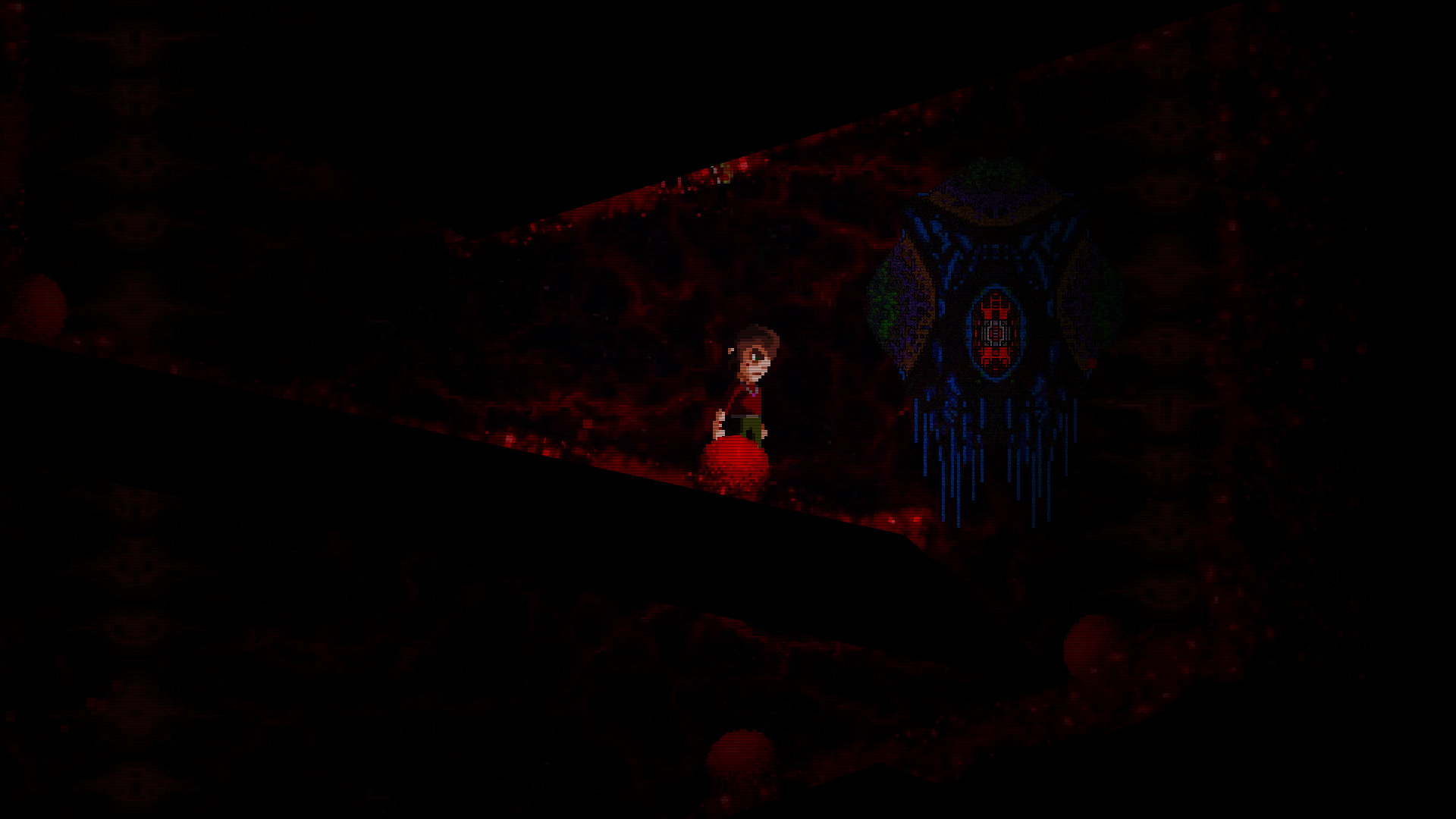 Emissary
The Gloom are harmless in their initial state, but once you cross paths with one of their "dreams" The whole of the region begins to pulsate and the creatures will be on you very quickly. The Gloom are one of the hardest hitting enemies in the game, dealing some of the highest amount of damage, things can go south very fast.
The Gloom heed to no obstacles and can pass right through walls. They can't be harmed, pushed away or beaten, however, they can be rendered inert. Leaving the immediate area will reset them, but if an exit isn't nearby, search for the Emissary, an alien like creature who helps you enter the area. The Emissary will appear in certain spots around the room once the Gloom have been activated. Once found the Emissary will put the Gloom back to sleep and reset the area.
The Gloom only appear in Malignance, they are tailored for that area. Each new area in the game is designed to throw new things at you; enemies, mechanics, systems, puzzles. instead of a set of simple and organized routines. The simple formula of -->Area-->Temple-->Boss--> Repeat Ect. or variations of the sort seen in many other games is done away with in pursuit of making every new area a new experience which resets the players knowledge.
Marrow OST - Lurking Echoes
Up next, Boss Profile
Patriarch