One of the main criticisms that could be made about LRCM was certainly its unrealistic ambition. In order to move forward and allow ourselves to finish the mod, we have revised some elements, such as the map and the main quests.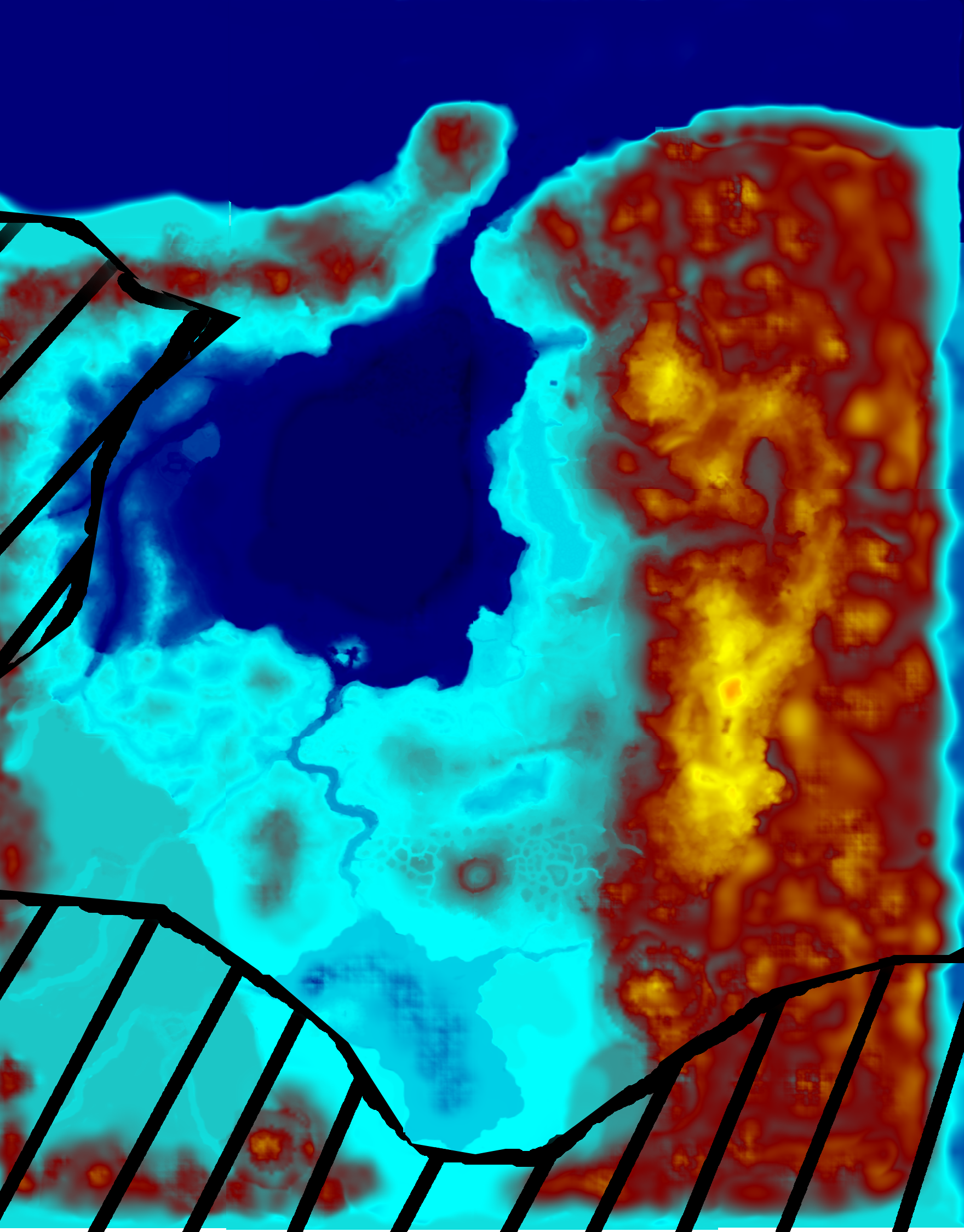 As you can see, some of this map's areas are hatched. These areas are definitively cut out: they have not been fitted out and are too big. All of these places were moved into the already existing areas. These changes allow for a smaller region where almost everything is done.

The second change is about the mod's main quests. There was to be six of them; only three remain. Among the path of the Enchanter, the Whisperer, the copyist, the soldier, the knight or the cleric, only the Enchanter, the knight and the Whisperer paths remain, in reference to the Mage/Warrior/Thief trinity.

The other quests become secondary ones or are included into guilds or factions. Once a path has been completed, a new quest series appears in which the player can eventually become King of New High Rock, leading to the reign simulator.