Hello, friends. I want to tell you about the world generation. The world is full random generated in my game. You need created new or use already created before start game.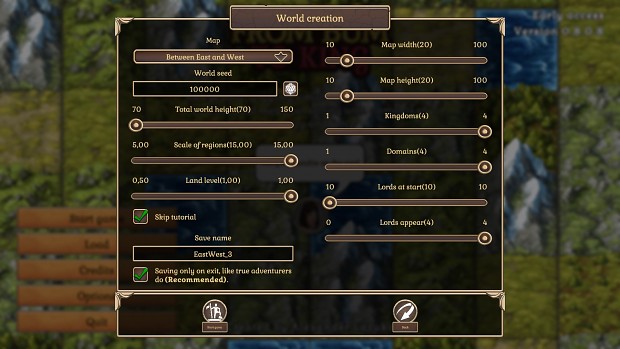 "Map" is the name of one of the prepared map. The count of maps will be increase in the future. I want to add many most interesting variants in the future.
"World seed" used to repeat the map by using world seed. Another player can play the same game by using the same seed.
"Total world height" is the total height of the world. You can choose between flat plains and high mountings. This influence on move speed and domain building opportunity. And towns cannot be built on water.
"Scale of region" is the size of region. For example, the forest can occupy one tile or half of the map.
"Land level" is influence on land and water level. You can do water on the half of the map or more ground with few tiles of water.
"Saving". I recommend to play without save/load at any moment. You save the game when you turn off it. It's more hardcore, but this is the challenge. But I leave the opportunity to play save/load style for comfort game.
"Map width/height" is the size of the map in tiles. You can choose big map or small.
"Domains" is the count of towns on the map. At least one town must be on the map. And the last town cannot be destroyed.
"Kingdoms" is the union of few domains with the one ruler in head. The ruler is king or bum. Yes, it can be happened.
"Lords on start" is the count of lords will be generated at the start of the game.
"Lords appear". A number of lords can be generated automatically during the game.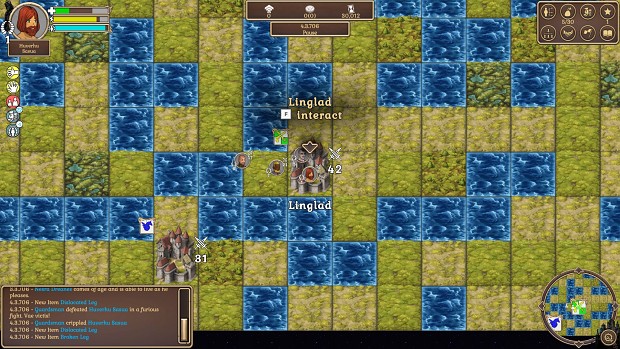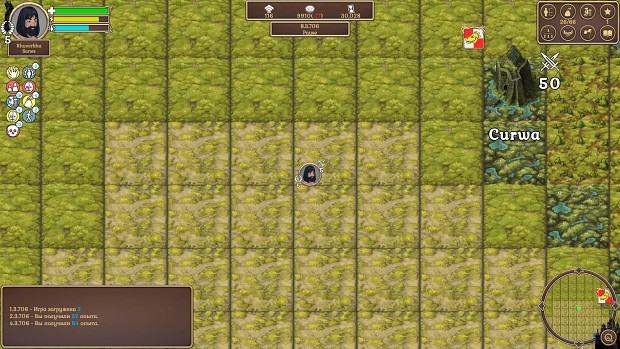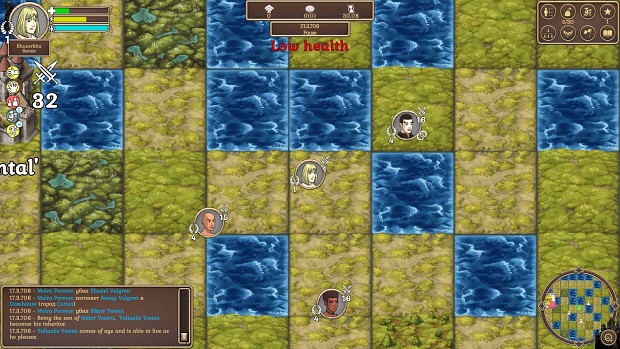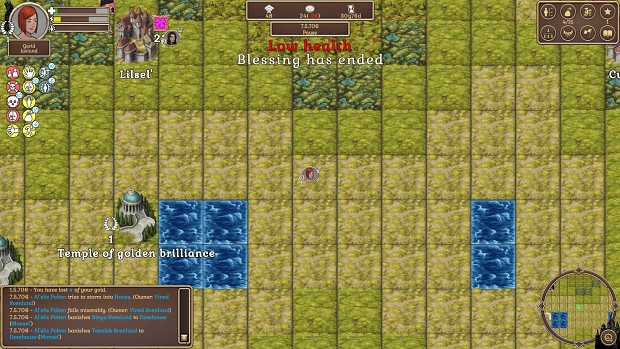 As you can see, the map can be configured quite flexibly. Depends on which party you are interested in. A huge map with many cities? Or a small one with a lot of water, a couple of cities and many lords fighting among themselves? You yourself can choose in which world you're going to the royal throne. There are few results of the randomly generated maps. Thanks