Hi, from version 0.5.0 I change editor to completely new one, this is faster, simpler, more stable and easier to use. But basic operation work different so manual can be useful.
After start new game new basic vehicle can be spawn by key C or New button, to enter to vehicle look at it seat (cockpit), seat cant be total occlude by other element and press F or Get In button.
First of all adding new modules. Select any green cube (node), on bottom is panel with available parts, click on chosen module, next drag one of red capsule to one of three axis, after move new module will be created.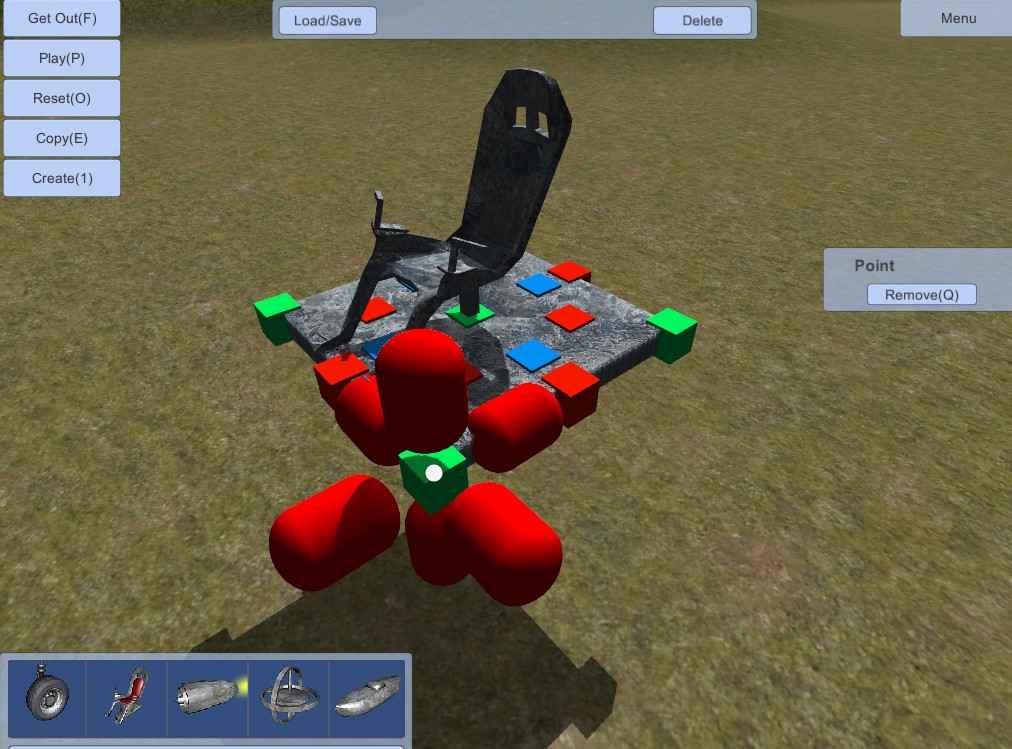 To remove module, or any object press [Q] or Remove button on right.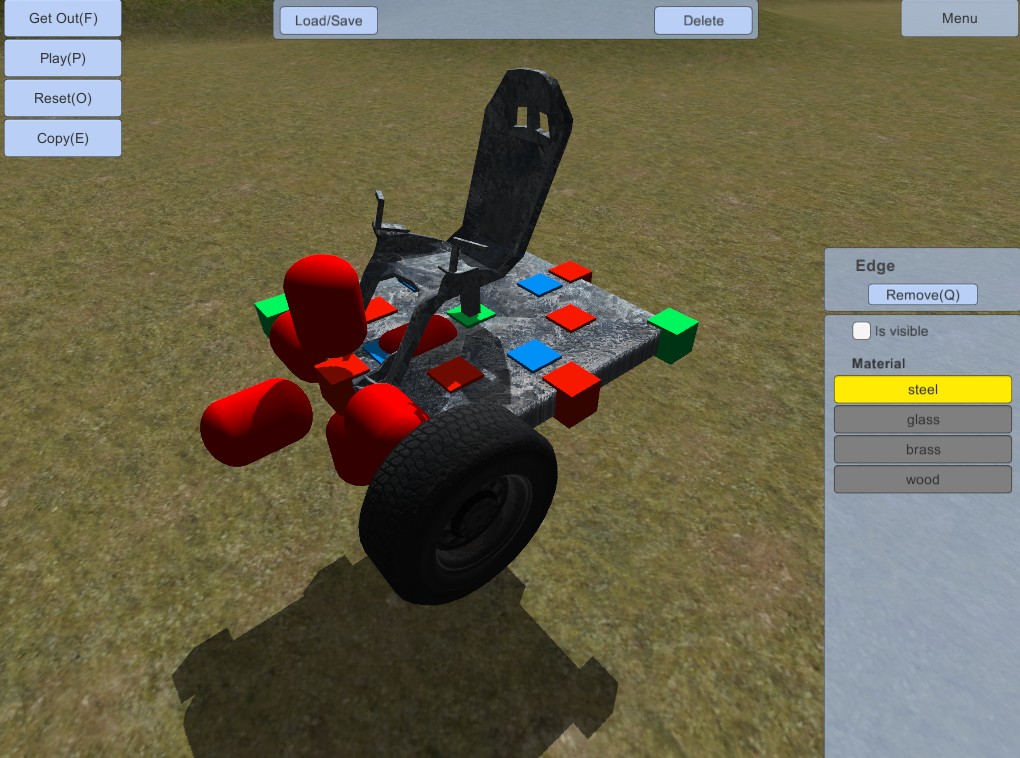 To easy create new plate select edge (red cube) press [E] or Copy button and drag in any direction. In this way can be also created new module (with same setting), new edges by coping nodes and new cubes by coping plates (blue cube).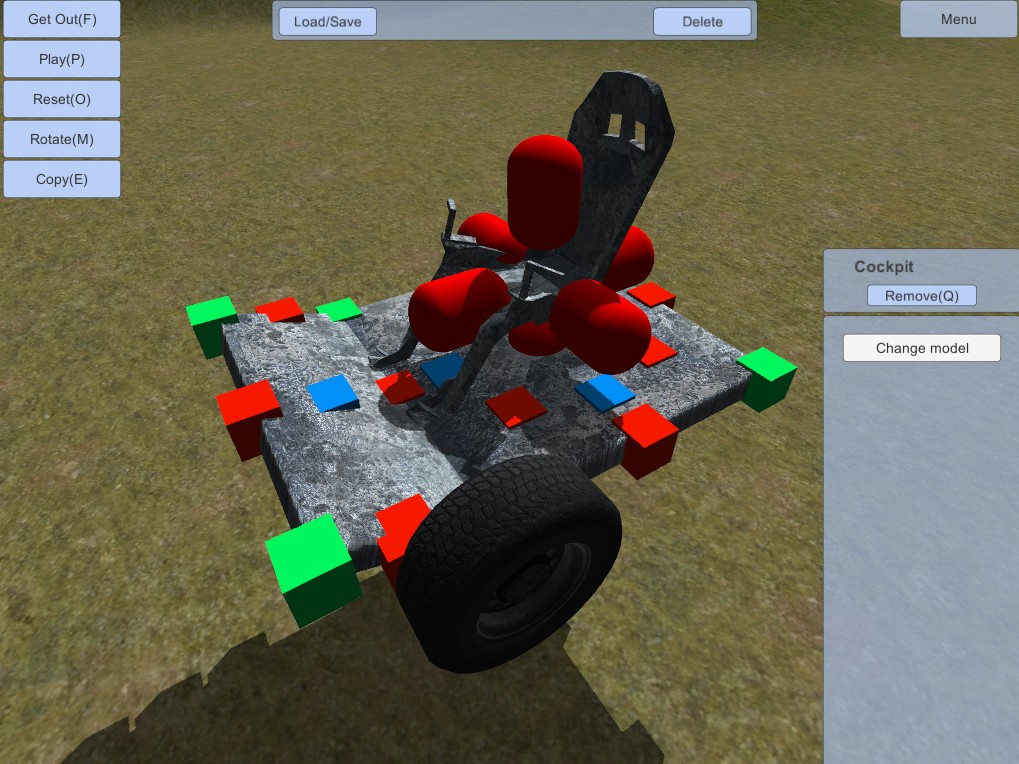 New plates (quad and tingles) can be also add by selecting three or four green nodes, multi-selecting can be do by holding [Shift] key and select 3 or 4 green cubes, next press [1] or Create button.
New edge can be add by same way by selecting 2 nodes.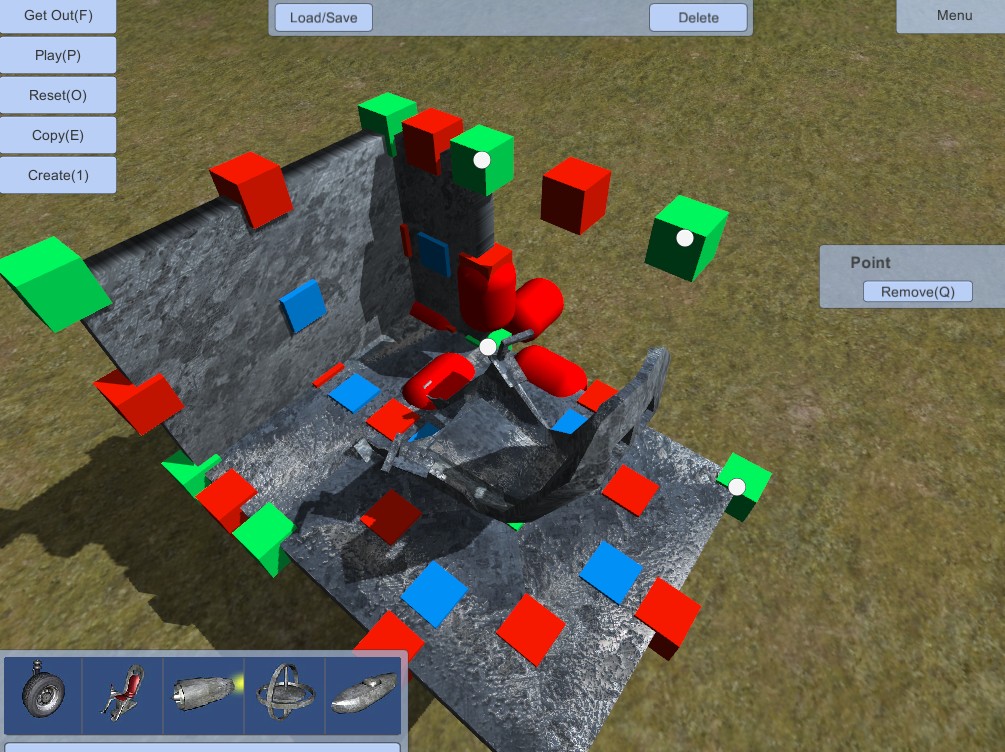 Completely new is option to rotate any plates around one of it edge. To activate it select face, set on checkbox Can be Rotate, chose edge and angle of rotation by slider, also activation key can be rebinded.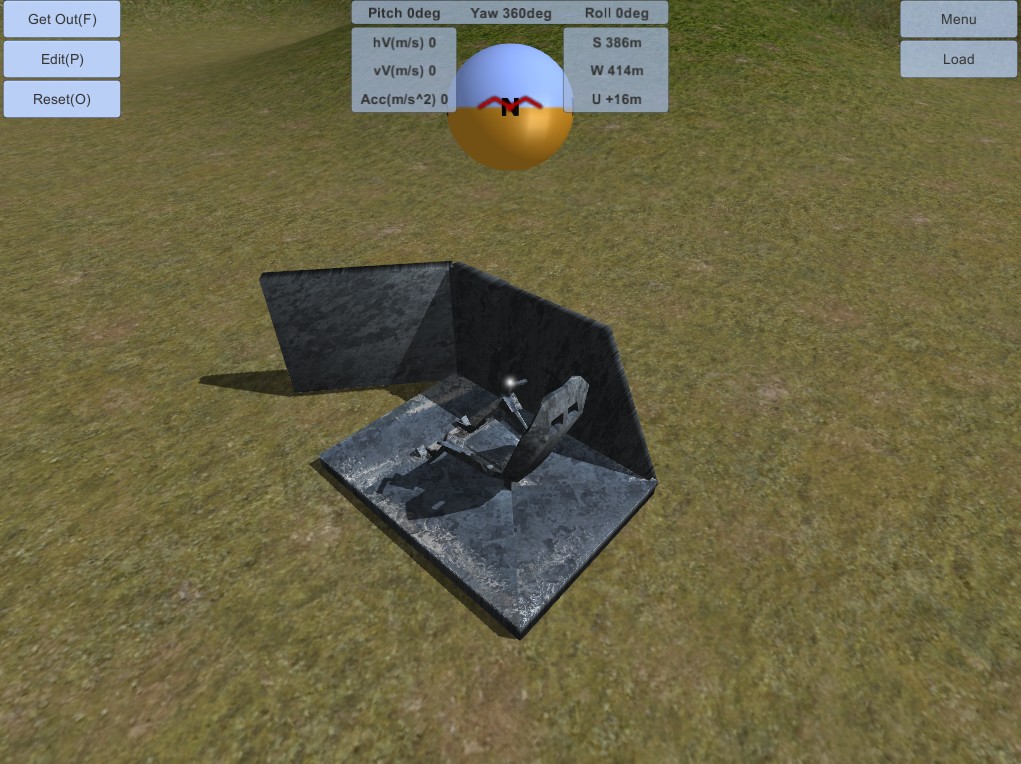 Module can be also rotate, to do this select module and press [M] or Rotate button.
Edges can be also (like at plate) visible and collide-able, select it and chose isVisible checkbox
Plates and edges can have different materials, they can be chose by menu on right, material have different mass.