Hello everyone,
With great pleasure I can announce that Malebolgia has launched for PC on Steam. This signals the end of the Early Access period. The Steam store page is here: Store.steampowered.com
Malebolgia is an atmospheric horror action/adventure, set in an old demonic palace, situated in the deepest Circle of Hell. The characters and story are inspired by Dante Alighieri's "Inferno", the ranks and nobility of the "Ars Goetia" and European history at the dawn of the 20th century.

As the old and battle-weary Leopold, you are forced to fight your way through this desolate and cold bastion of Hell, filled with macabre ghouls, fiendish devils and gargantuan monsters. On his desperate quest for freedom, Leopold encounters familiar faces and slowly comes to realize why he is trapped inside the palace. Is there escape from the Beast itself?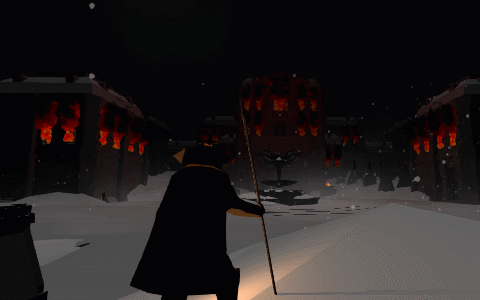 Even though the Early Access period has passed, I am continuously updating the game based on player's feedback, including a newly added side-dash for improve mobility during combat. Please also look forward to Mac/Linux version and even a console release in the future.
Here is a new trailer to celebrate the launch: