The second map is an old Alaskan town. I wanted the outdoors to feel vast, and the forest to look dense. But the skybox itself looked flat, and placing trees separately didn't look particularly good nor was it efficient.
So I created these layered backgrounds that, I feel, look like real hills that eventually become mountains in the background.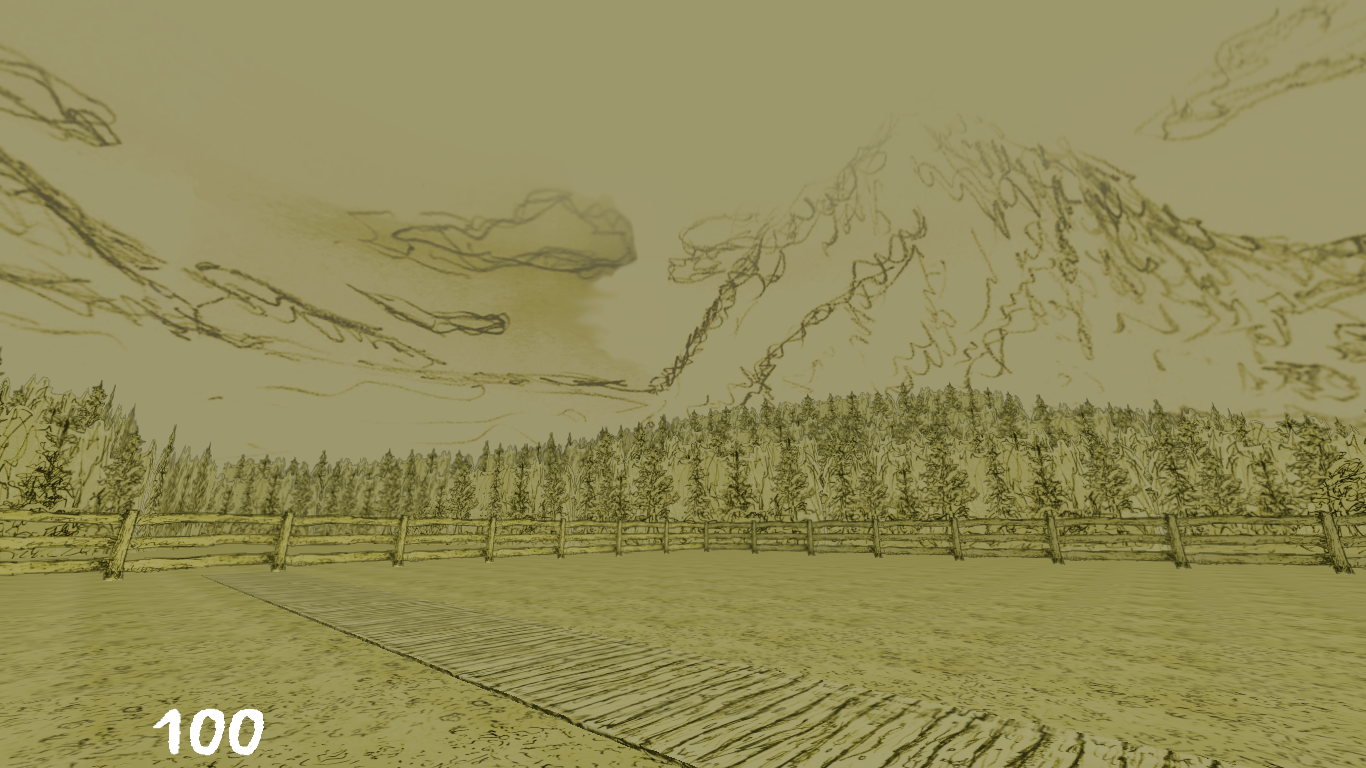 They have a nice 3D feel to them. But really, they're not that far away - these are just flat textures at different heights and distances. Placing them on a curve instead of a flat line makes it look like naturally formed hills instead of "tree stairs".
I'm really happy with this effect, it makes the world look much bigger than it is.