There has been a lot of stuff going on with this project so we think it is time to let you know what we're been working on. 0.2 is near and many things have been done code and art wise (our modeler's pc broke so we got a stall on that):
1. New concept art - As you have seen some new concept art has been added in the past few days. Brand new enemies, towers, weapons and characters await in 0.2!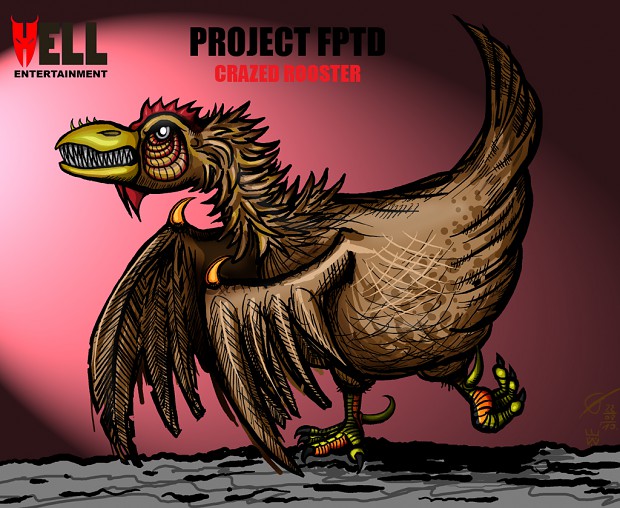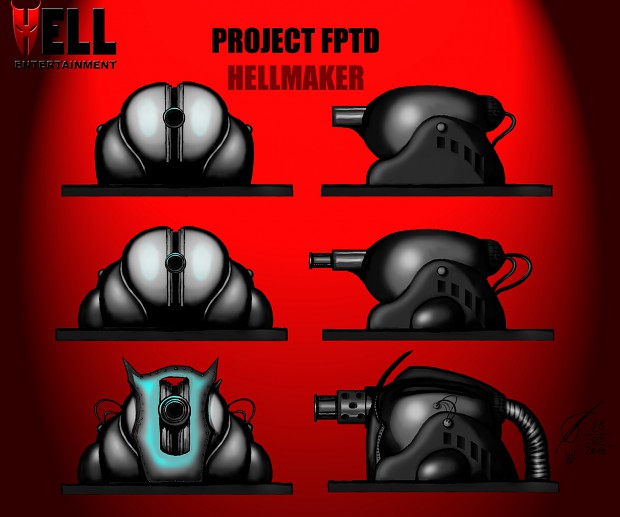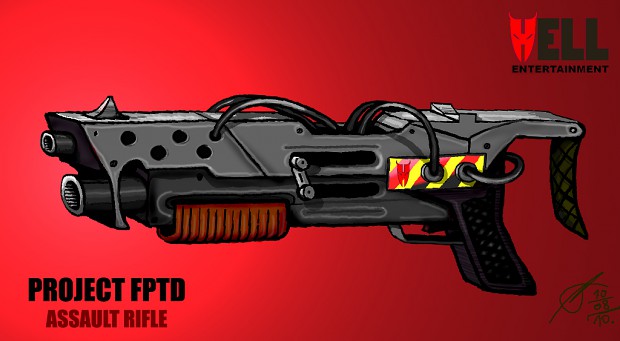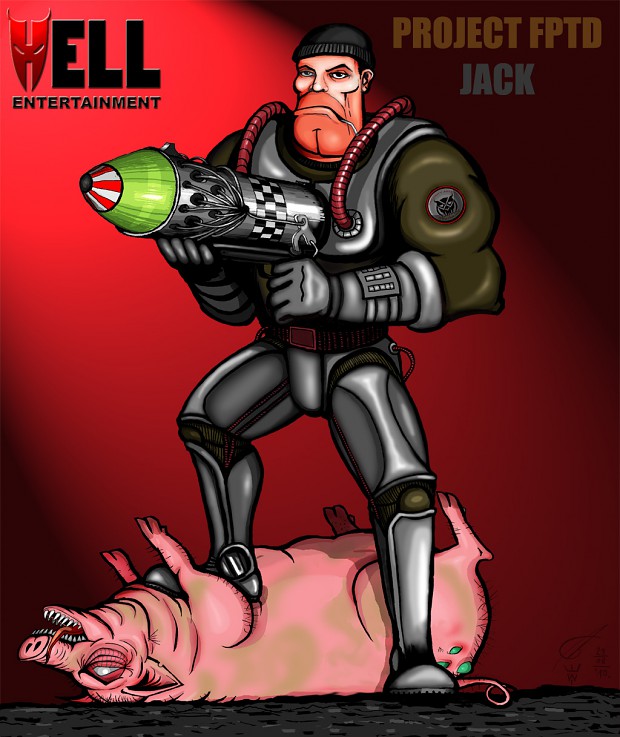 P.S. For additional concept art pay a visit to the gallery!
2. New game mechanics - First one is the tower controlling. Some towers have manual override so player can take control of them and do as he please. Additionally you can zoom in on the target in this mode.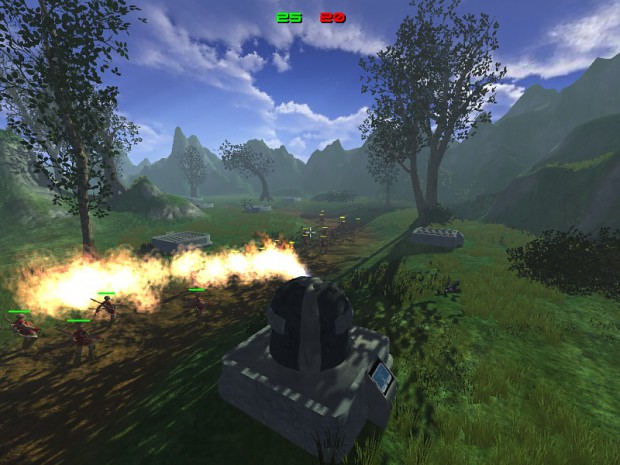 Second one is the modified building system. Between the waves the camera is fixed to overview mode in which you can build towers like in any "normal" tower defense game by selecting the building block. When the wave begins you are back in FPS mode in which you can shoot enemies and build towers via terminals on building blocks. You cannot build in overview mode while the wave is on the run.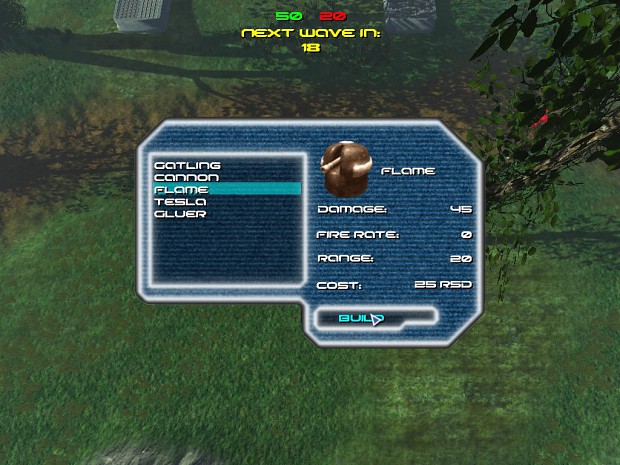 Third one is the dialogue system. Various dialogue will happen between the main character Jack and his employer Professor Klang. Klang will give you the overview of the current situation, various hints, and news about new towers and upgrades. Jack will do his best to follow his orders.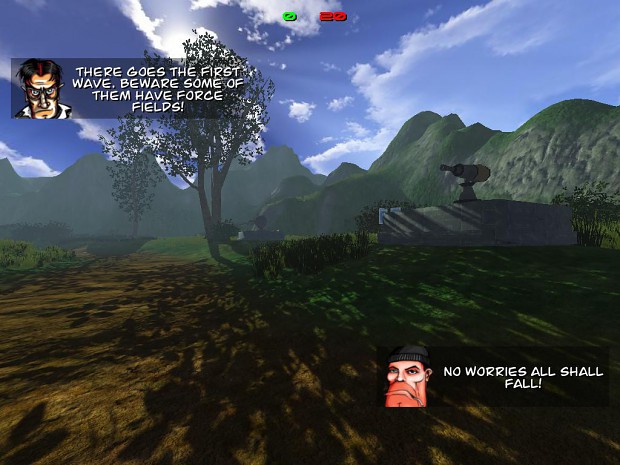 Last but not the least are the creep abilities. In order to prevent the player from blocking creeps path or doing something silly, creeps emit a small magnetic field that pushes the player away from them. Also some of them have developed force fields, bolstering war cries, EMP waves and such.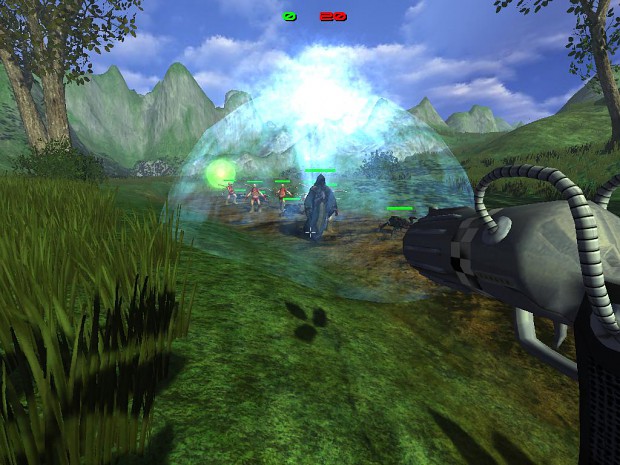 3. Story - 666 kilometers away from Earth there is a very small planet called Atom which is inhabited by various microorganisms. They tolerated Earth for centuries but the stink that was coming from it became unbearable. They decided to launch an invasion. By infecting domestic and wild animals Earth would be conquered. Alas their evil plan was stalled by the scientists who are developing antibodies that will nullify the infection and put their invasion to rest. Now infected animals are going from laboratory to laboratory in which scientists hide in order to destroy the research. Scientists hired mercenaries from security agency "Protector" to protect them from pesky microorganisms. Professor Klang discovered that the micros are attacking a nearby laboratory hidden on a farm in the USA. It is up to Jack, the leader of Protector, to set up the defenses and lay waste to the little evil doers.
More news and 0.2 are coming up so stay tuned!