We have officially moved into the last 10% of the development process and you know what that means: The game is halfway done! Alright, even for an indie dev that's a bit pessimistic, but the last 10% of a game usually take as long as the 90% preceding it. Luckily I managed to put a dent into those last whatever-percent this week. Let's take a look!
First of all, I've created all 40 stages! I will go over all of them once again and make some adjustments here and there, but all 4 worlds now have 10 stages that are basically complete.
Speaking of stages, I decided to redesign the Factory world a bit by messing with the palette. The original art for the stage was about 98% gray, which made it difficult to make out magnetic objects at a glance (since they are also gray). Since it's the last world I decided to go with a nice, threatening red hue and a toxic green sky.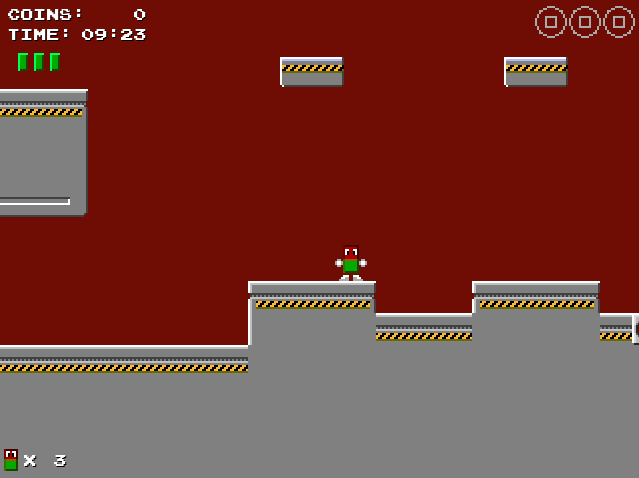 The old, gray factory...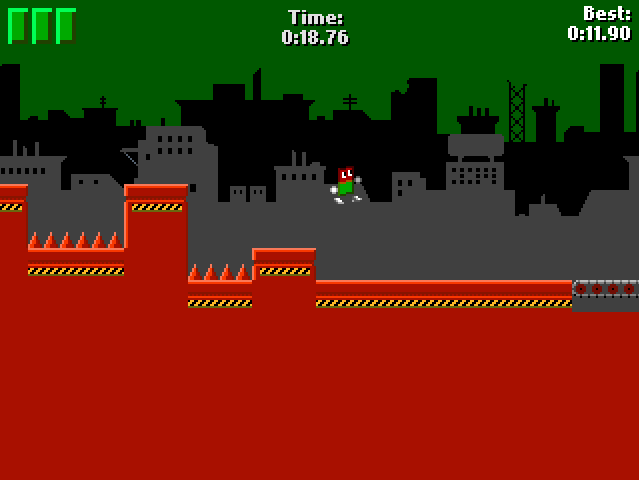 ...and the red, new one.
It really complements the lasers, buzz saws, spikes and conveyor belts that will ruin your day, don't you think?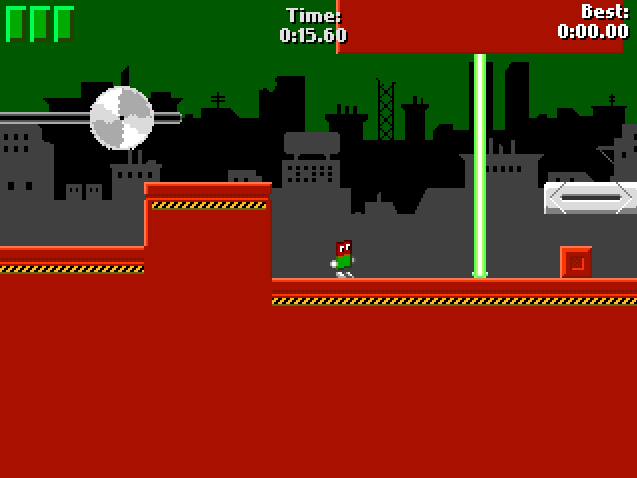 To get away from the gloom I also worked some more on the Water stages. They now contain nice, cool pools of water that you can swim around in: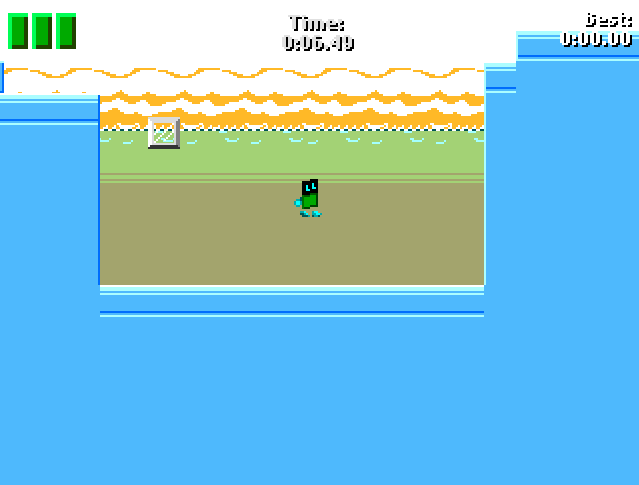 However, of course there are also torpedoes to ruin your fun. Once you're in the water and in range they'll take up pursuit.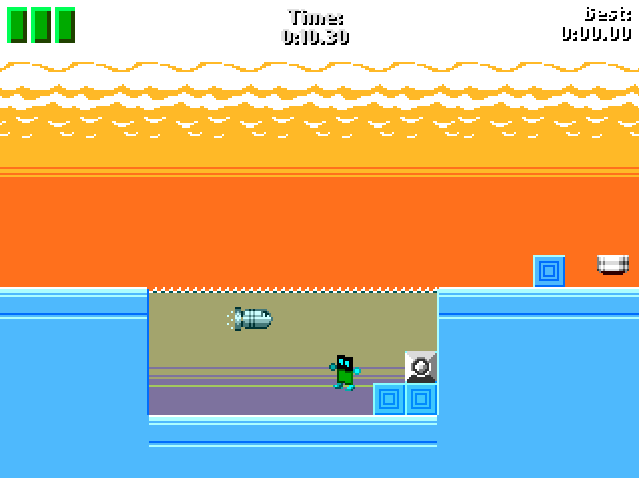 I also went through all the stages and spruced up the backgrounds a bit. Each world now has a unique sky color and some scrolling elements. For example, here's a screenshot of an Ice stage in all its purple glory: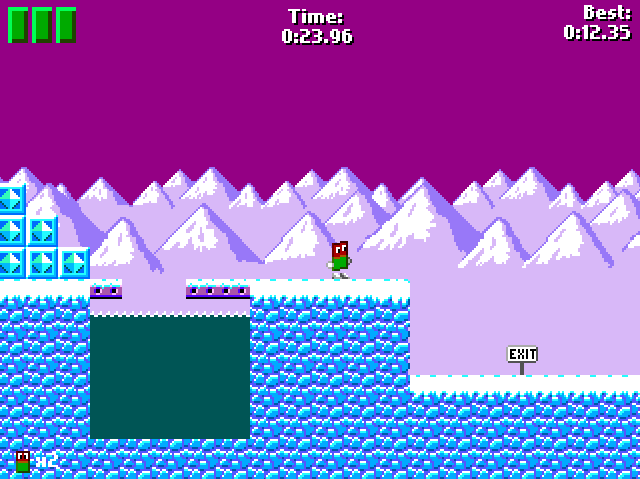 So with the game looking as shiny as it does, what's left to do? Well, as noted above I'll go through all the stages again and adjust them here and there. I also have two more enemies to draw and implement and...that should be about it! Well, apart from the bugs and glitches I'll run into throughout the process. But at least on paper it seems like the game will be done very very soon, so stay tuned and feel free to start spreading the word!
Thanks for reading, I'll see you all next week!