Ladies and gentlemen, Magnet Man is back!
I've long threatened I'd come back to this game again and now I have. Packing a new engine, new inspiration and new features, Magnet Man Adventures is going to be better than it could have been before.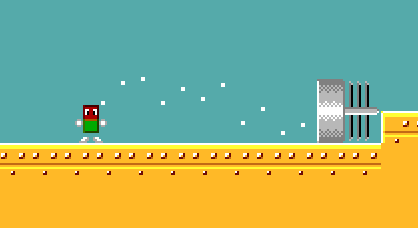 Pictured: Me trying to finish a game.
So what has changed? Well, for starters the game is now being coded in Haxe using the great HaxeFlixel framework. I've already used it for some other games before this one and to me it strikes just the right balance between built-in features and giving you the freedom to code however you want. This gives me a lot more flexibility and confidence. Even at this early stage the game runs and plays better than it did last time.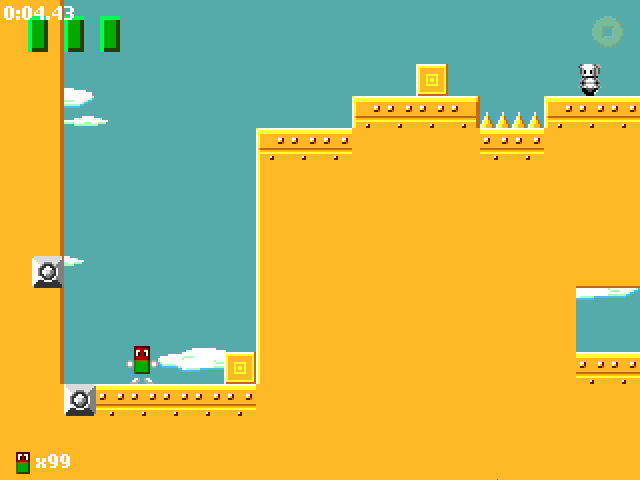 Chain your magnet moves to climb out of the pit!
As for the game itself, it is now less a traditional 2D platformer and more inspired by contemporary games like Super Meat Boy. The stages will be shorter, more numerous and the overall gameplay will center on navigation instead of the traditional mix of exploration/platforming/combat. This allows me to make the most of the magnet mechanics as I can just focus on coming up with interesting challenges and patterns, without having to squeeze them into a larger context. It will also mean that players will have an easier time grasping the mechanics as I can better control the learning curve through structured, incremental challenges and controlled repetition.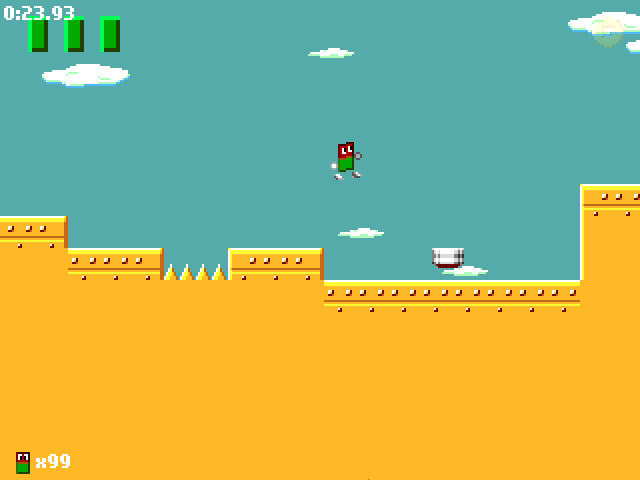 These platforms can be pushed and pulled around.
The new engine and focus also allowed me to put in a lot more features than previously. There are now platforms that you can push around with your powers, magnetic ceilings, steps to pull out of the wall, pulley-switches...and there will even be a few items that you can pick up and use, like keys to throw at doors. No, literally.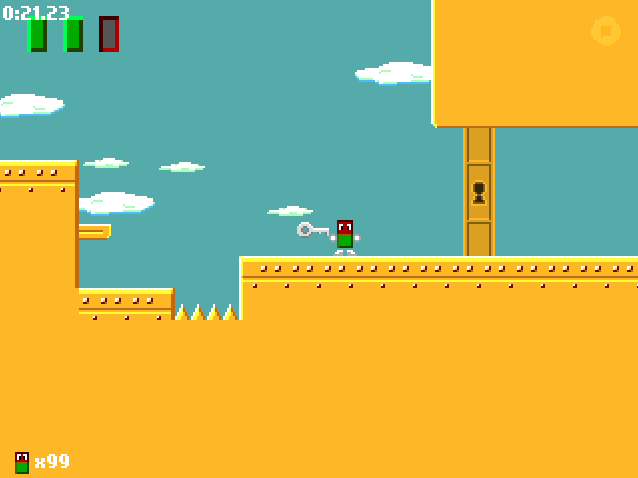 That's how doors work, right?
That's the theory. But when can you play it and see for yourselves? Well, right now in fact! I've uploaded an early alpha build that you can download and fire up right now, if you're so inclined. It's still unrefined, uses some placeholders and might contain the occasional bug, but I wanted to get this game into the hands of players sooner rather than later to get feedback and overall impressions before I code myself too deep into a hole. So if you try it out, do let me know what you think!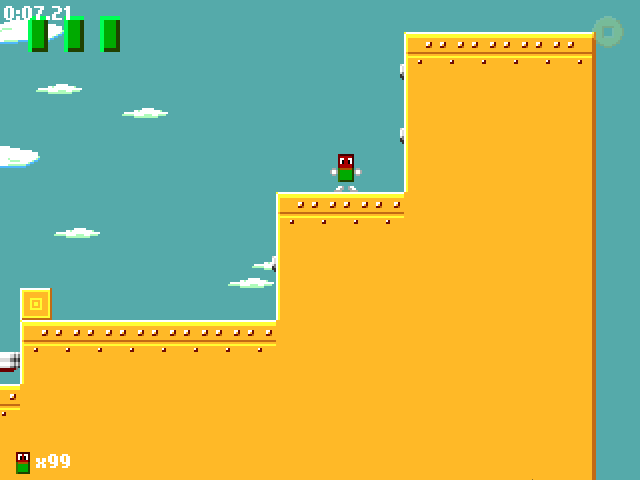 What's that sticking out of the walls...?
Now what?
I've been posting weekly updates every Monday over on my website and starting next week, I will also post them here on IndieDB, so make sure to follow the game! The project is currently slated to be released this Summer for Windows. I'd love to make it available on other platforms as well but time will have to tell whether I can justify spending the resources to make that happen.
Finally, follow me on Twitter for quick updates and the occasional screenshot!


And that's about it for now, really. The game still needs a lot of work so I'll be diving right back in. Give the alpha a try, share it with your friends, let me know what you think and I'll see you guys at the next update!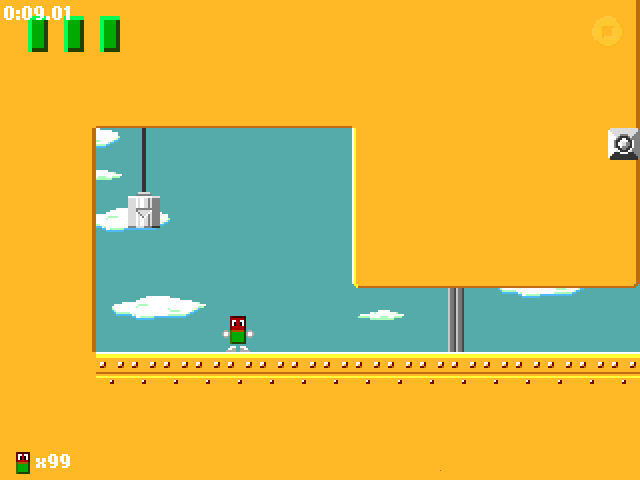 Hope you put on some weight.