Remember my previous post where I rattled on about 1st vs 3rd person weapon audio? How I said I'd demonstrate the difference for you (using real guns) shortly? Well, that time is now, my friends.
I used two different microphones for this - an H4N field recorder in stereo and a Rode NTG2 Shotgun in mono. Please note that this audio is all FOR DEMONSTRATION PURPOSES ONLY. This is not the audio I will use in-game, and it is not edited. I don't have hardware limiters and my pre-amps aren't equipped for this kind of work with these mics. I am merely showing the principals at work here; the principal being that guns sound significantly different at varying distances. That is why I knew I needed to try to edit the in-game scripting to reflect this - and I succeeded, thankfully.
Please give a round of applause to my good friend, Jonn, who helped me out with recording/filming. Hilariously, although he has never played STALKER, he managed to dress the role of Bandit quite well (and by total accident).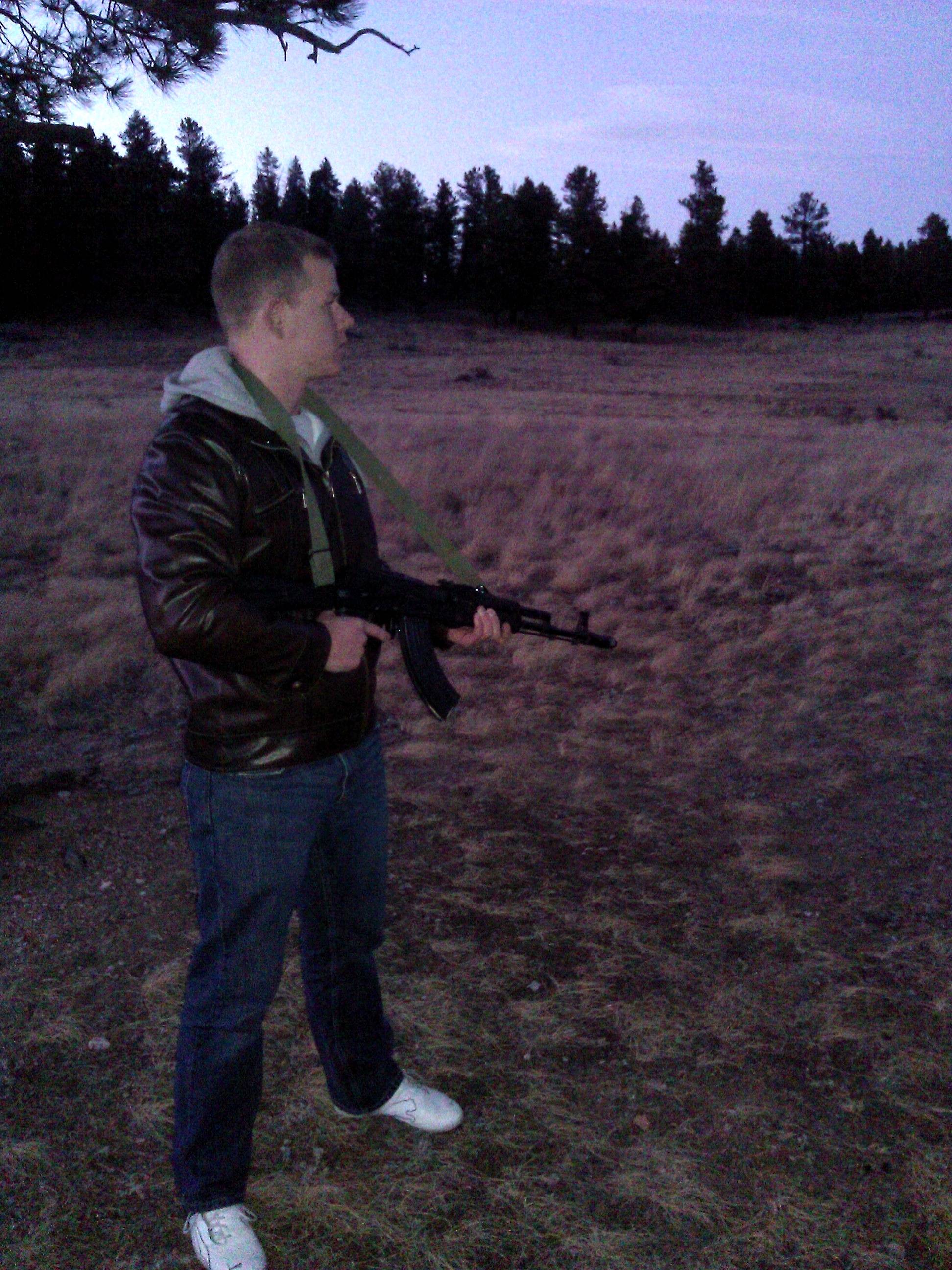 Thanks, Jonn!
---
What I did was simple - I asked Jonn to fire five shots each using my Arsenal SLR-107 and Walther P99; two slow shots, and three faster shots. I goofed and there are only two shots for the P99 at 3m and 20m, though. Oops. I used my shotgun mic to record the audio at 0m and 3m, and my H4N to record at 20m and 200m.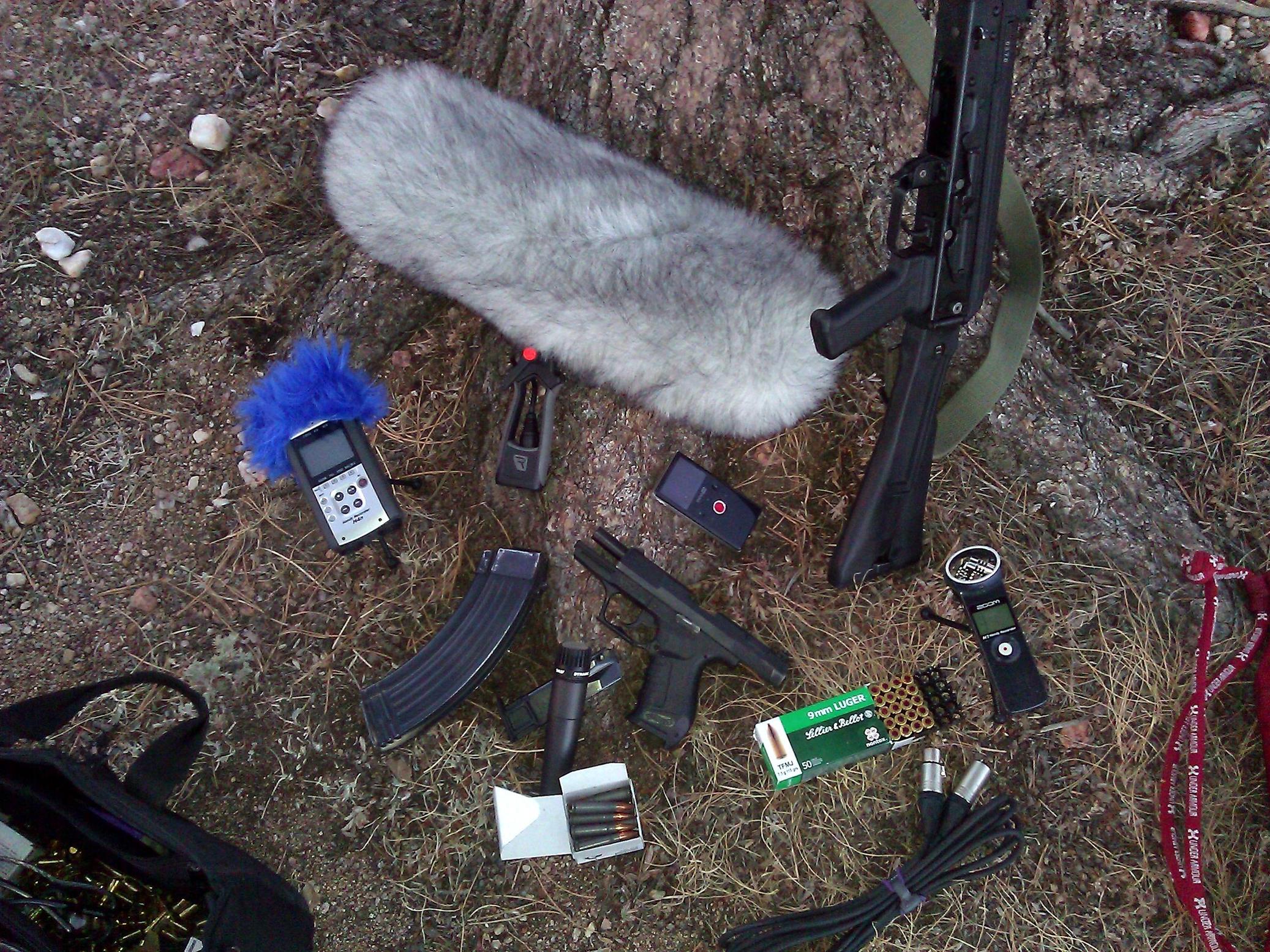 Toys.
0-3m falls in the first-person perspective range, while 20m and 200m fall into the third person perspective range. My hope was to highlight the differences in their character for you all. Observe:
Arsenal SLR-107fr
How would this affect in-game audio? With the new scripts, first person weapon audio will be a mixture of several different microphones which will be positioned between 0m and 5m from the shooter. That way, the player will hear a nice mixture of mechanical operation, weapon report and environmental echo when they shoot. Likewise, I'll be using a blend of 20m - 200m audio to capture third person perspective for NPC gunfire - I'll mainly be focusing on that "pressure" you feel in the 200m audio, and removing most, if not all, of the mechanical operation.
One thing to note - I can only select one audio file for 3rd person audio. In other words, I cannot get the game to differentiate between an NPC firing a gun 3m from you and 200m from you. No matter the distance, the same audio file will be used. The game will procedurally lower the volume based on distance from the player, but that is it. This is the XRay 0.4 engine we are talking about here, not Frostbite 2. The same potential for audio sophistication just isn't there.
I still consider this a huge success, though!
I will have to create a single 3rd person weapon report for each gun that can sound good at any distance. I'm up to the challenge.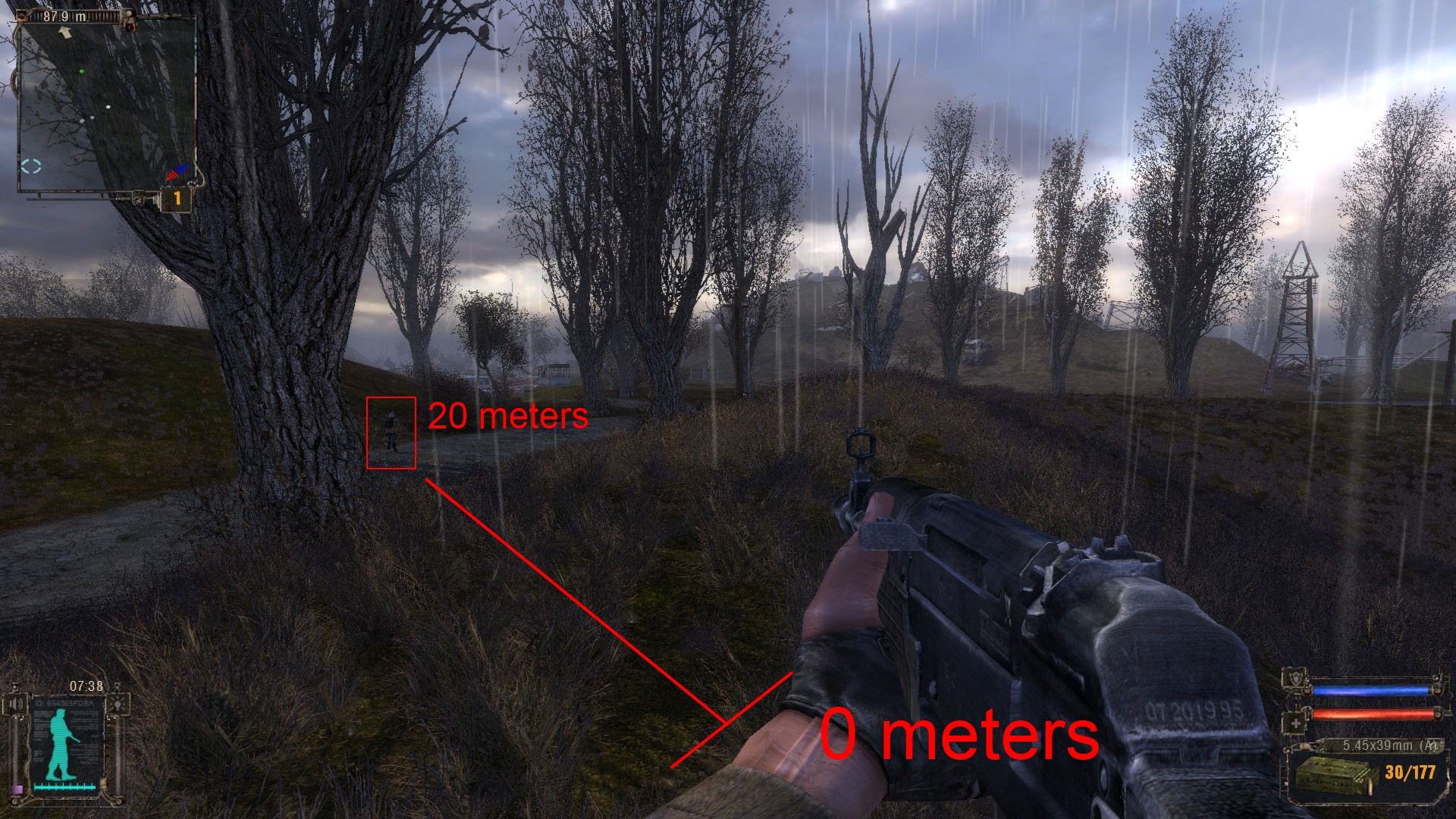 These gunshots won't sound the same anymore.



---
Next up, I'll have an in-game demo for you guys using proper game-ready weapon audio. Check out my SoundCloud if you want to hear all of these, even though they are raw. I'm also on Twitter, and post little updates there, too.
- Daemonion

[Update 20121118]
Check out these related vids on ModDB and YouTube.