Lost Dawn is a Japanese style role-playing game, whose battling system takes fully inspiration from cornerstones like Final Fantasy, Dragon Quest and Pokemon (even most recent games such as Octopath Traveler). Though, we didn't want to use a battling system too tied to these titles, which typically employ turn systems in which character A takes action, then goes character B and so on. For this reason, we decided to look at other role-playing games with more particular gameplays (first among the games of the serie Tales Of and the famous game Ni No Kuni).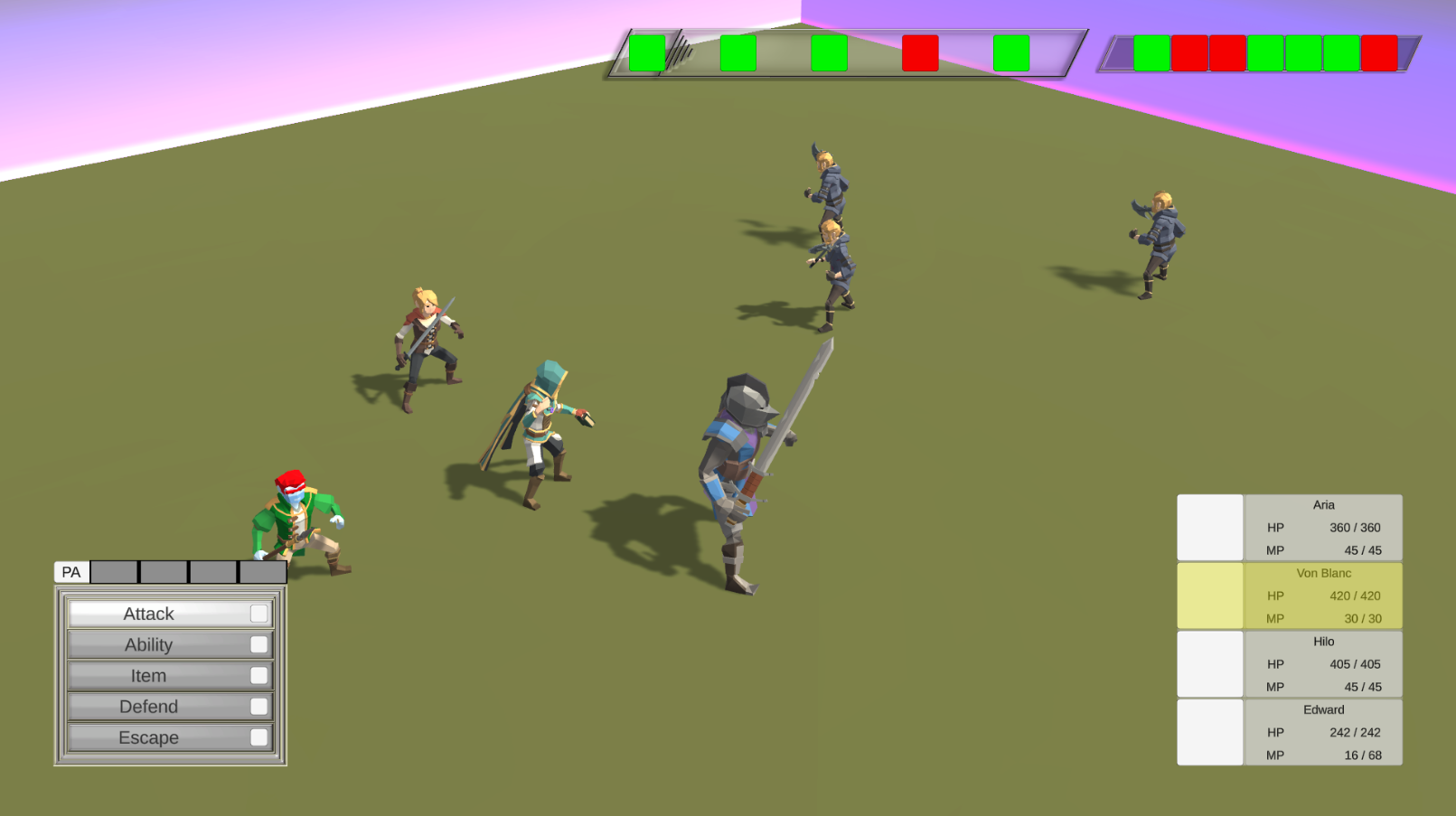 By mixing these two types of battles, starting from an almost RTS we managed to creat a system called MAA (Movement And Action).
MAA system, which stands for Movement And Action, is the combination of what we want to bring to the public.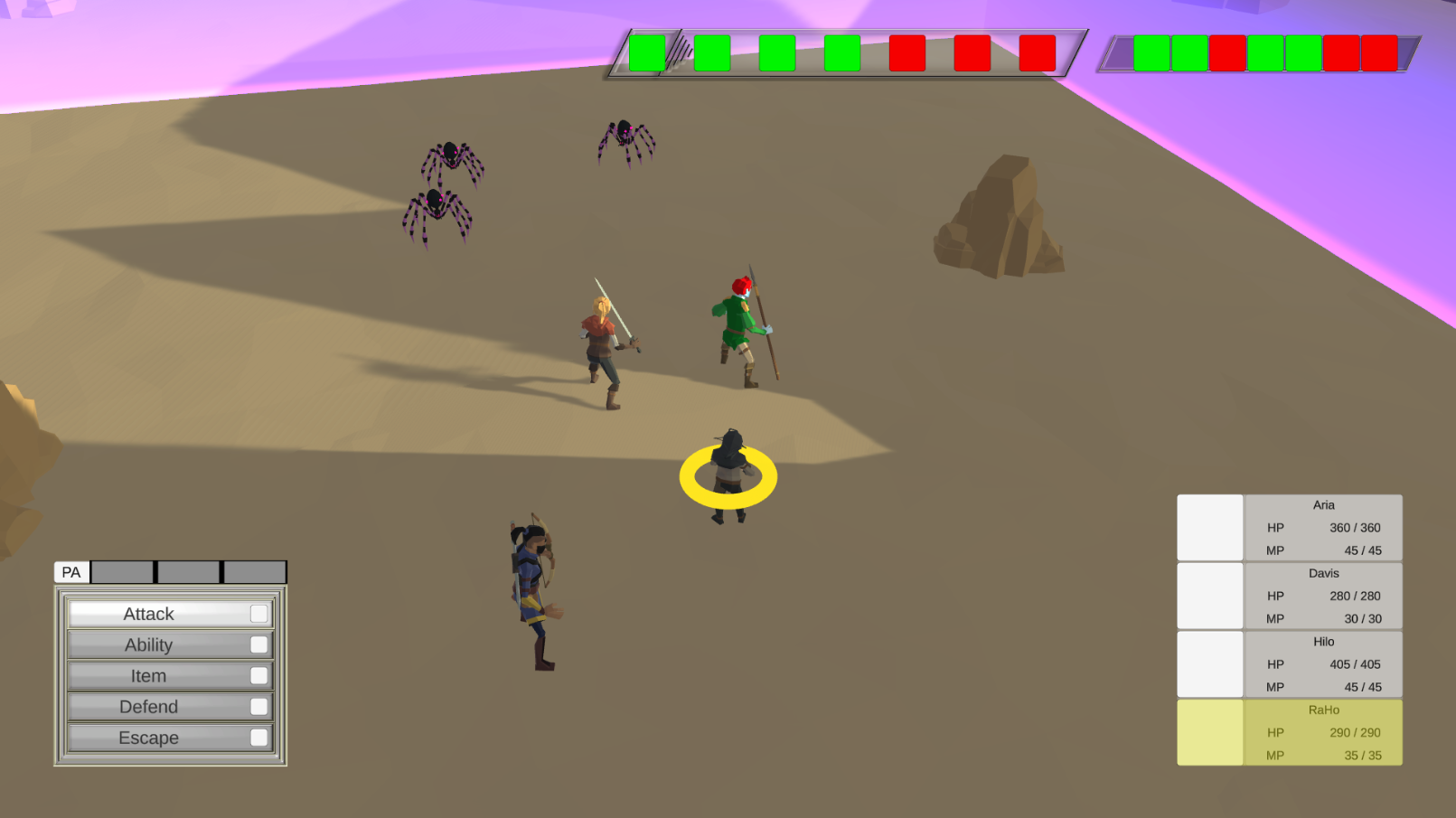 During the battles the player will find his heroes' party in an arena especially made for clashes. In this arena, the player is able to move his hero, as long as the shift system will give him the possibility to do so. Now the player will have two fundamental resources, the AP, that is Action Point and Movement Point.
PA: the Action Points will be always visible to the player as a bar divided into dials, in which every one of these represents a Movement Point. Obviously, Action Points can be increased while continuing the game. So the player has to decide how to spend Action Points choosing from various actions available within the battle (that is Attack, Talent, Objects, Concentration and Run). In another article about the Actions of the Player (Player Action).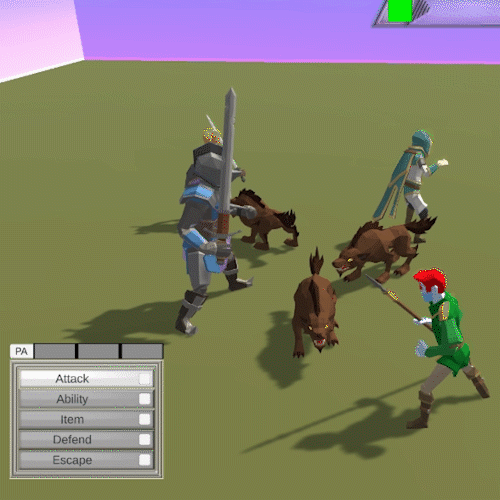 Movement Points: unlike PA, Movement Points are solely meant to make move the hero that the player controls, and unlike PA the indicator of Movement Points will be a cirle around the hero, which will shrink when the hero will walk.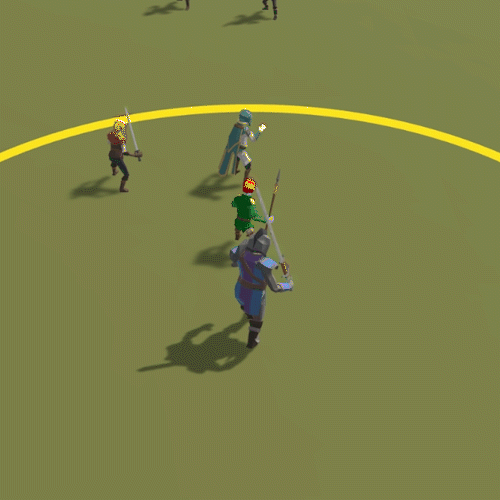 In the beginning, we wanted to merge Action Points and Movement Points under the same name, that is PA, but we set aside this idea because of a problem due to balancing, obtainement and total calculation of Action Points for every single character. So the best idea was to divide these points and this created an improvement of the strategic side of the battle but also of the player's popularity.
This is all for today, but we will talk again about battle system.