Lordbound is inspired by the mystical side of the Elder Scrolls - a story about how mortals are touched by the divine, and how these interactions change the paths they take in life. As you venture beyond the borders of Skyrim, you'll start to uncover more about the Druadach Valley, and how it was shaped by the world around it. We hope you'll stick with us on this journey, and we hope you'll find it as fun to play as we had making it.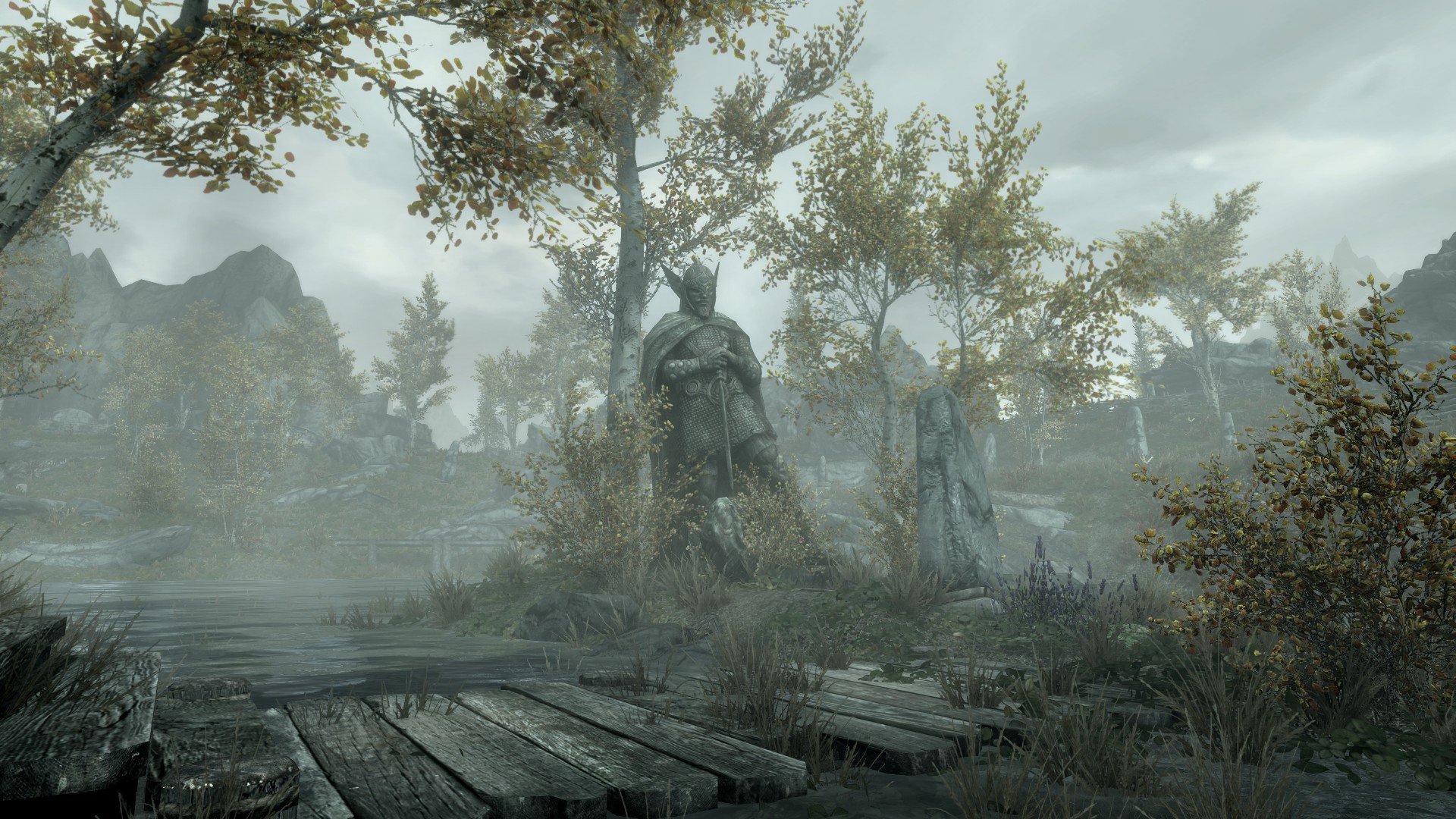 Auditions are open! Let the voice recording begin! We're beginning our voice recordings next week - most notably the one for our intro quest that will take you into the valley, as a test for our audio pipeline and the recording process, as well as some important lead character roles. Over the course of the next few months, we'll be gradually releasing new voice acting roles for our characters as we get closer to our final release. If you're interested, be sure to follow us on ModDB, Facebook or Twitter to remain up to date!

We're always looking for volunteers to join our team. Joining our team is a short-term commitment. We will be done with this mod before the end of this year. Everything's planned and scheduled - but we want your help to release the best version of this mod if we can. The more volunteers, the better the mod will end up being. So if you're someone who's into making dungeons, models, creating beautiful landscapes, breathing life into towns, or a voice actor, feel free to contact us ! We're nice people. I swear.
Join us on Discord! We've made our Discord channel open to the public! Have some questions regarding Lordbound? Want to see if you can help out? Come join us for a chat! You might even spot some works-in-progress.