The team has put in supply drops for our early access pvp mode! Though I would not recommend being under neath one when it drops. I say this from first hand experience. ;)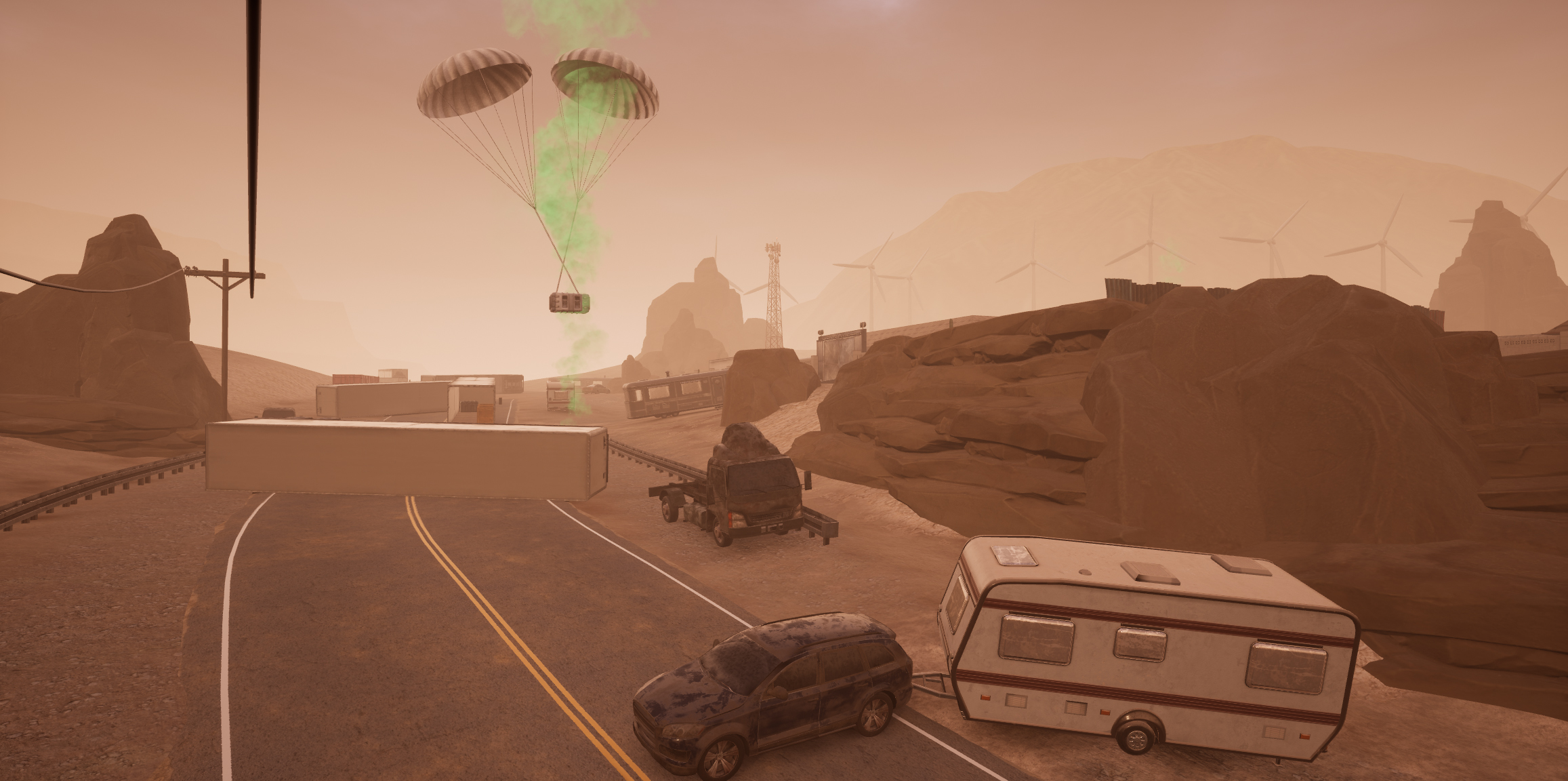 Each drop will be marked with green smoke. You can even see the drop with two smaller chutes as it descends.
This week we also have a returning character. I give you, the "Riot" Zombie!
Have a good weekend, see you next week!