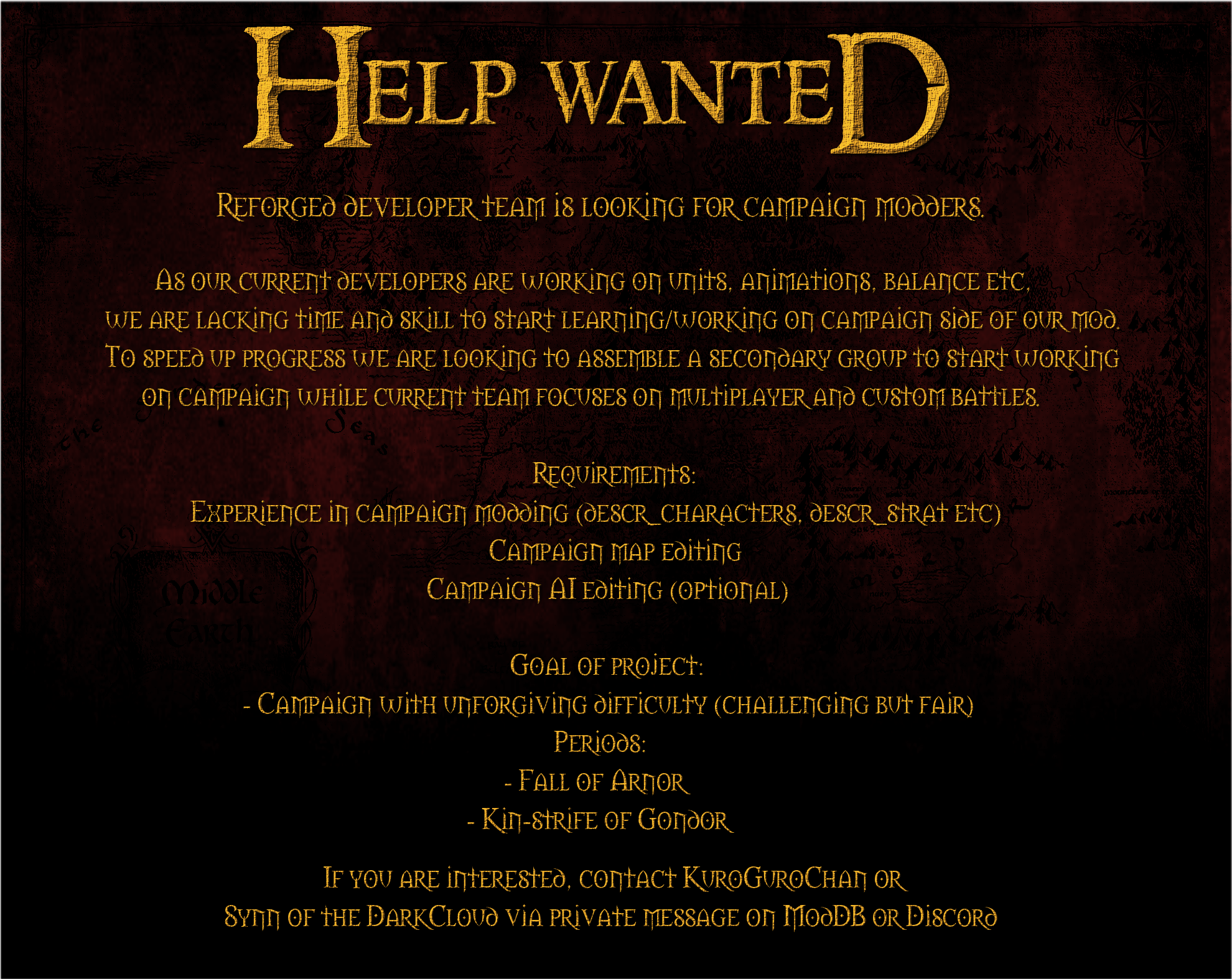 HELP WANTED
Reforged developer team is looking for campaign modders.
As our current developers are working on units, animations, balance etc, we are lacking time and skill to start learning/working on campaign side of our mod.
To speed up progress we are looking to assemble a secondary group to start working on campaign while current team focuses on multiplayer and custom battles.
Requirements:
Experience in campaign modding (descr_characters, descr_strat etc)
Campaign map editing
Campaign AI editing (optional)
Goal of project:
- Campaign with unforgiving difficulty (challenging but fair)
Periods:
- Fall of Arnor
- Kin-strife of Gondor
If you are interested, contact KuroGuroChan or Synn of the DarkCloud via private message on ModDB or Discord