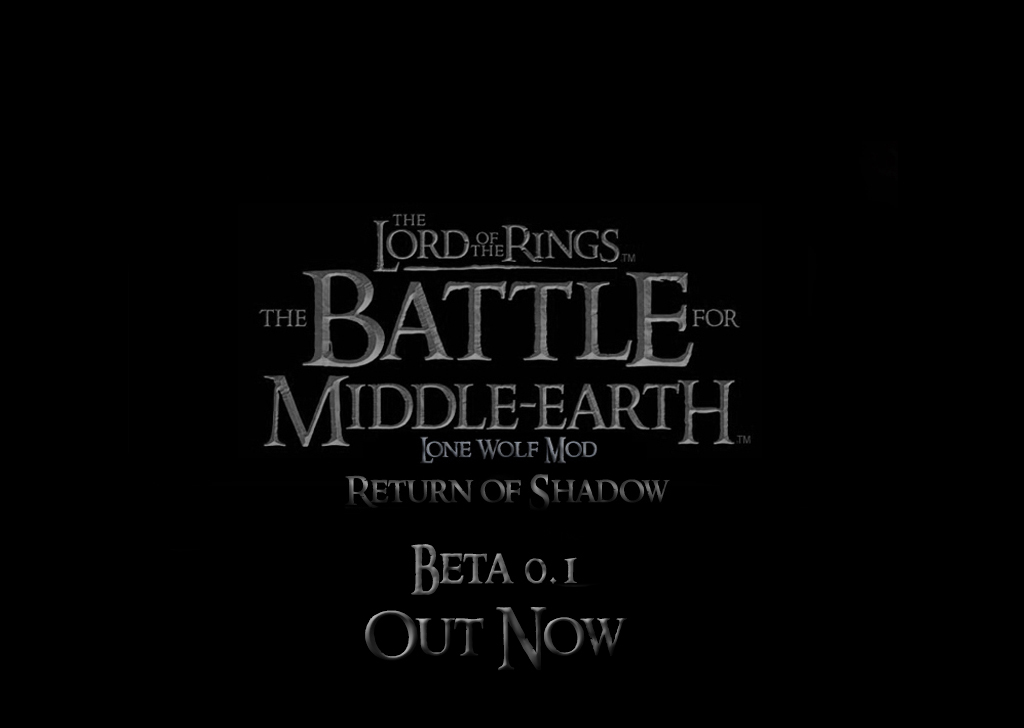 Lone Wolf Return of Shadow Public Beta 0.1 is finally out.
The first 5 factions are included in this release Rohan, Gondor, Mordor, Isengard and Lorien.
As time goes more factions will be added.
Currently the torrent is available.
Direct Downloads will be added as they become available.
I'll update this topic with more information.
Torrent download (you'll need a bit torrent program to download the torrent)
Direct downloads
Patch 01
Updated Launchers
Read the support topics here before posting any problems.
Forums.revora.net