Deadlock
Bullseye was the first selection round of "Project IM", which is the top-secret Interstellar Marines program under Gen. Sebastian Travis. In Bullseye elite soldiers from all over the world had their weapons skills tested by ITO AI 'SARA', and those skilled enough went through to the actual program which started in Running Man. Those good enough to complete the first three days of the "Project IM" training program are now ready for the next step: man-to-man combat in Deadlock!
Deadlock is the next planned Interstellar Marines release, and is basically a multiplayer where Interstellar Marines are fighting each other in a top-secret training facility deep below ground. The actual development of Deadlock will start soon and you will be able to follow it, comment on, discuss with us at Zero Point Software and participate in the making of it.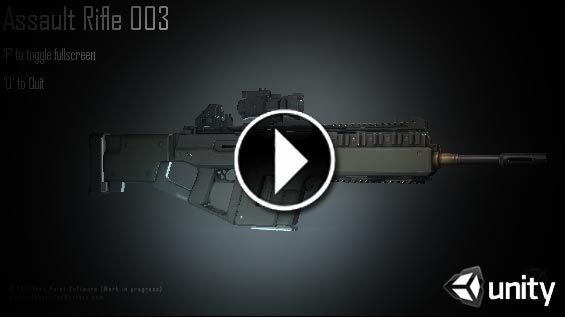 Go here to see 'Assault Rifle 003' from all angles in an Unity prototype
Open Door Development
Throughout the development of Deadlock, we will give Spearheads and Frontliners access to play the current official browser build of the game, and we intend to release updates regularly. We don't want to lock the releases to a certain time interval, but rather just make releases when they are ready. This means that sometimes there will only be a few days between an update and other times they will be a few weeks apart. We call this "Open Door Development".
In a way this resembles a closed beta program as you might know it from other games, but with two major differences:
The game is not nearly as finished yet as you normally experience in a beta program, but will evolve drastically over time.
You have the chance to influence all elements of the game by providing us with feedback.
This is the first time we try to develop a game with this extreme kind of openness and we have some good ideas of how we want to execute it. However if things don't start up as you expect or if the progress is slower than anticipated in the beginning, please bear with us - we are only four guys working on this and we need to learn what our new Open Door Development methodology really is about and what kind of challenges it involves as we go along. There are no books or best practices about Open Door Development - it's all learning by doing, while we invent and evolve the methodology.
It's still a bit early to give you an expected date for the first crude "version 0.0.1" release as we are still just preparing the development process, but it's a matter of a few months.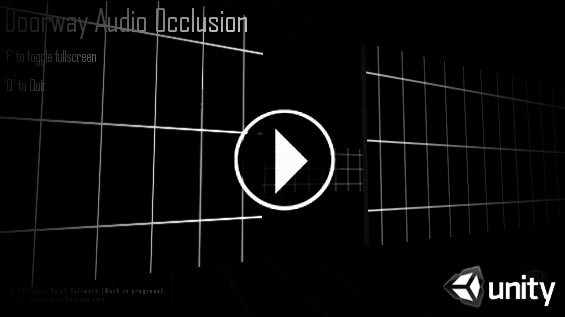 Kenneth is prototyping a more realistic approach to audio occlusion than usually seen in games
Embedded Unity Prototypes
We are in the process of restructuring what we now call "Articles" to more regular developer blogs. Here you will be able to follow the ongoing development of Deadlock, and as a new feature we will embed actual Unity prototypes from various areas of the development directly in the blog entry, just like you know it from embedded YouTube movies. These prototypes will probably not involve gameplay, but will be focused on new tech, 3d-models, lighting, sound, animation or similar. To see what this is about - head straight to our current Article section and see the first two Unity prototype blog entries:
Assault Rifle 03 Show Off in Unity:
Interstellarmarines.com
Audio Occlusion - First Prototype:
Interstellarmarines.com
Other news

We came in as runner up in the Kongregate Unity Contest on a split 4th place, which gave us a prize of $1000. Congratulations to all the winners!
Our main investor Gert has decided to move his "Shares for Support Medals Giveaway" program to the Briefing Room, so it's available to Spearheads and Frontliners only.
We now have 96,157 registered users, 2,066 Spearheads, 162 Frontliners and the total sum of Support Medals is 8,366.
Kim and Kenneth has done a whole lot of interviews lately, find them here: games.on.net, gamesoverview.org, Elder-Geek, Neoseeker, Rock Paper Shotgun, Brutal Gamer, FiringSquad, The Game Fanatics. Look out for more interviews!
For the Love of the Game,
ZPSHicks, Reese, heks and Kenneth
The team at Zero Point Software
- Click here to go to the original article