The war was not going well for GDI. Their ground operations were under constant attack from Nod raids & they had suffered massive loses to their airforce attempting to combat the Scrin air armada. Air-air domination against the Scrin has been dismissed has unfeasible. The loss of the Pitbull to the dimensional rift has meant that GDI have lacked any rapid response mobile ground-to-air platform, this unfortunate fact was just about to change.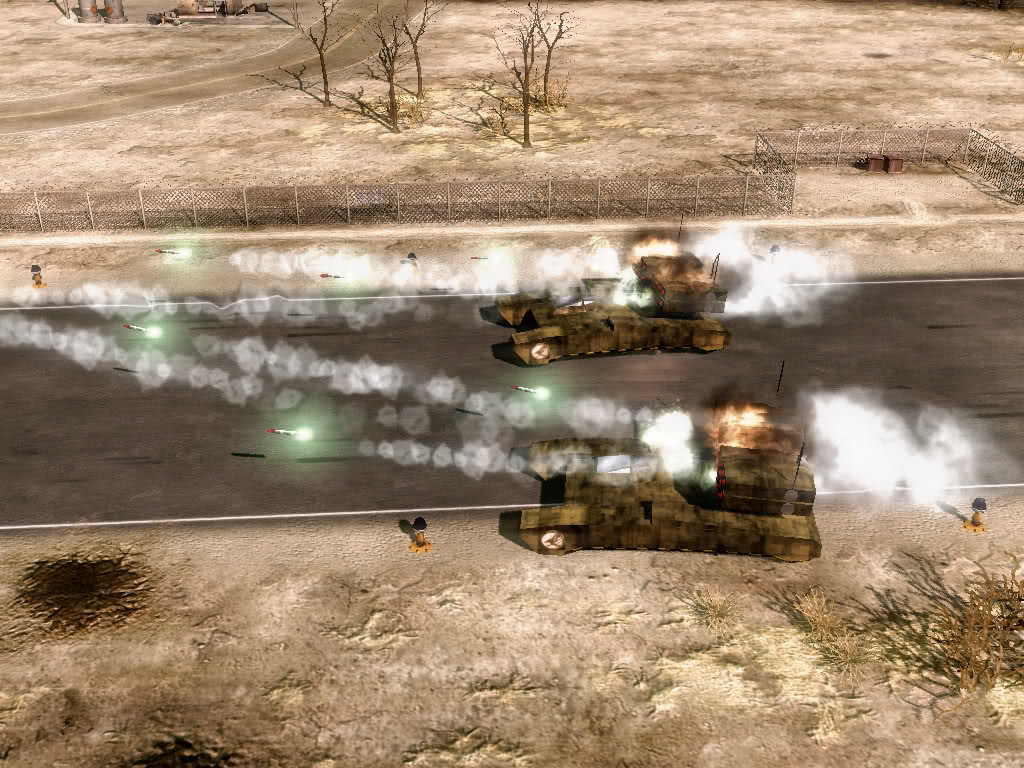 The Hover MRLS is back! and frankly, the timing could hardly have been better for a battered GDI.
It does not have a lot of armour, despite it's rather large size, but the hover technology means that it is very quick, and it hits hard, very hard! The ability to launch guided missiles at ground or air based targets, static or while moving is a massive bonus. It has the ability to rapidly descend on a static ground target, launch a salvo of missiles in order to destroy the target, and rapidly retreat before the enemy can engage it, a tactic Nod should know well!
However a much larger benefit will see it deployed in a supporting role, taking out defensive installations to allow a main ground force to attack, destroying air based enemy attacks in order to protect GDI tanks, engaging enemy vehicles at range, the key being the rapid speed and the fact that the range of it's missiles is quite large. Tactical command have requested that the missile warheads be multi-purpose, in order to increase the flexibility of the Hover MRLS. Tactical command 'suggest' that the missiles are fired in groups of 4, they want targets destroyed, but are also mindful that resources are limited due to the dimensional rift incident.
The MRLS can also be loaded with unguided rockets in order to saturate an area with explosive ordinance, but tactical command are trying to steer generals toward precision attacks.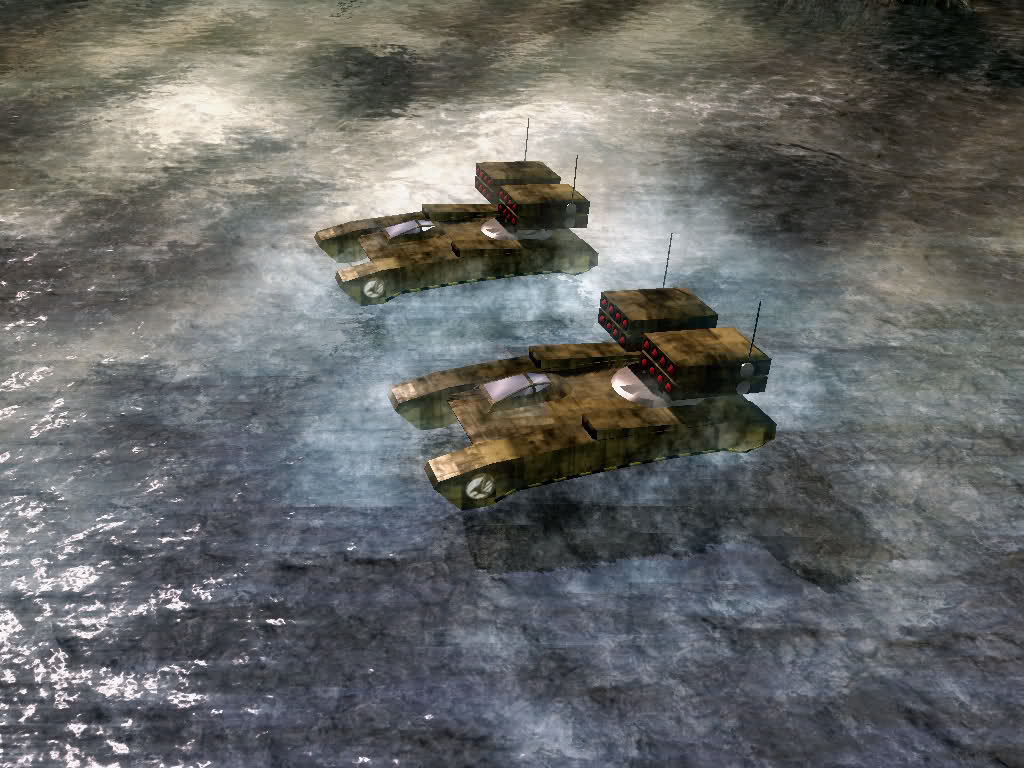 At last, GDI no longer have to fight with an arm tied behind it's back!
It's time to clear the skies of the alien menace and to locate and destroy Nod encampments!
Name: Hover MRLS
ERA: Tiberian Sun
Base asset: Unknown author (additional shader, rigging and coding by me)