Current build: Alpha 1.44.4.2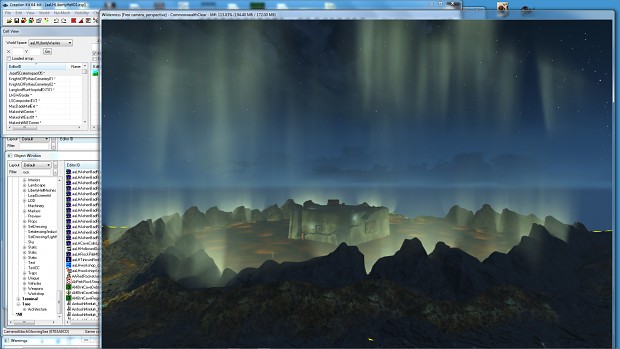 Still Truckin'
As of now we're nearly 19 months into working endlessly on landscaping, setting up references and architecture. We said in our previous article we've expanded the Liberty Wastes worldspace from the Commonwealth size of 4096 to somewhere between 4352 to 4864. However, we hit a bit of a snag when expanding beyond the North and East border; As soon as the player went pass these borders in game (excluding South and West) the terrain no longer was able to be used as a viable walking area. Basically, the player falls through the terrain. I guess there's limitations as to how far one can expand their worldspace. We did, however, choose different coordinates for our worldspace in contrast to Bethesda on the Commonwealth.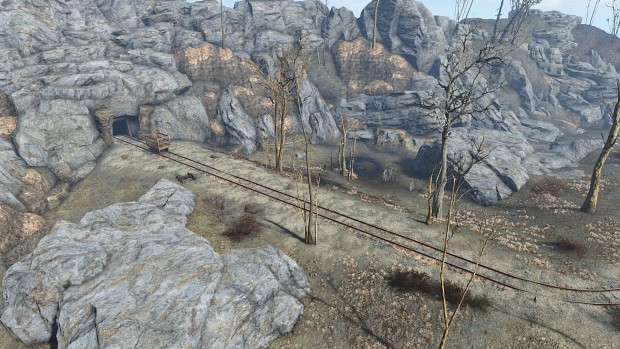 Ch-Ch-Changes
This is by no means a big loss, just a minor caveat that inadvertently changed our course of action a bit on the development. In the long run, we believe this is for the best and allocated new possibilities elsewhere. One big change is to the third and final crater/fallout section located SE on the map, which happens to run off due East beyond the border. To avoid the falling through the terrain, we decided to give the crater it's own worldspace and map as well as it's own unique weather, environment, creatures and flora. This scheme will be worked on at the tail end of the landscaping workload.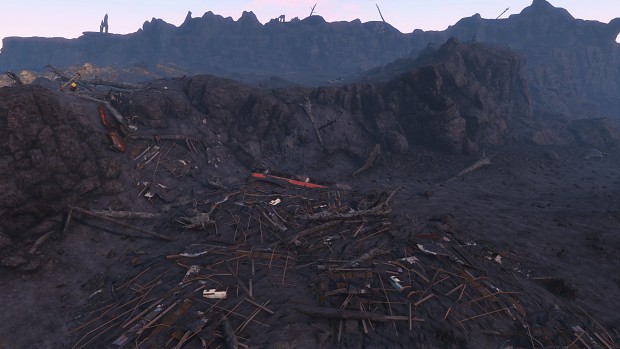 Diggin' Out Tons O' Ash
The last 2 months was spent working on the majority of Ashen Badlands, a fraction of New Eden and some of the area in between these 2 regions. Ashen Badlands is a region located in and around ex-North Philly with copious amounts of ash, ash storms, debris and radioactive menaces. This area will be high dangerous (not like Liberty Wastes was dangerous enough) with plenty of nooks scattered about, filled with rewards ripe for reaping if the player endures the hazards long enough. There's about 2 or 3 weeks left on developing Ashen Badlands before heading to the Northwest corner of the map known as Brigand Pass. From there the workload with move southeast until reaching Makeshift. After Makeshift is completed, all efforts will be focused on finishing the remaining pockets of area outside the city limits before heading back to Philly.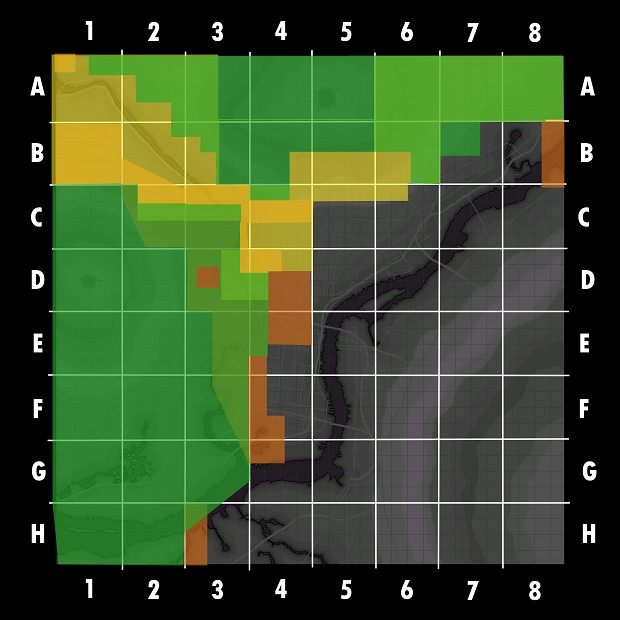 Liberty Hell & Creation Club
Numerous times, people asked if Liberty Hell would be incorporated into Bethesda's Creation Club, so we will finally address this growing concern. As an assurance to you, Liberty Hell will be a free mod and will not be hosted as a Creation Club DLC. It is uncertain at this time as to the availability of Liberty Hell on gaming consoles, however, it is our desire to have this mod on all platforms.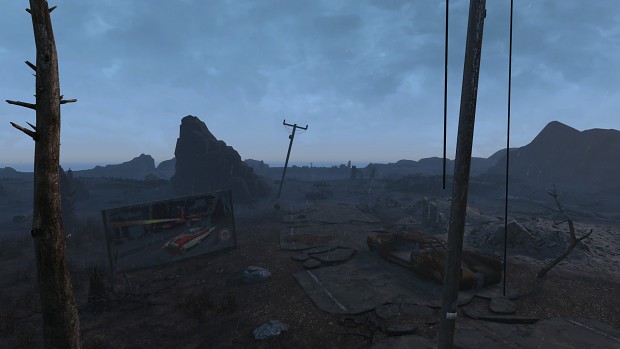 We Want You!
We (Liberty Wastes Beautification Committee) are looking for highly motivated individuals to join our posse. We prefer experienced people in some of the positions available but not to all positions. If you feel like you can help us in any capacity, send us a message explaining your interest, experience (if any), if you have a PC and desired job within our committee. Go to Liberty Hell Discord Server or send an email to falloutlibertyhell@gmail.com