Current build: Alpha 1.25.2.3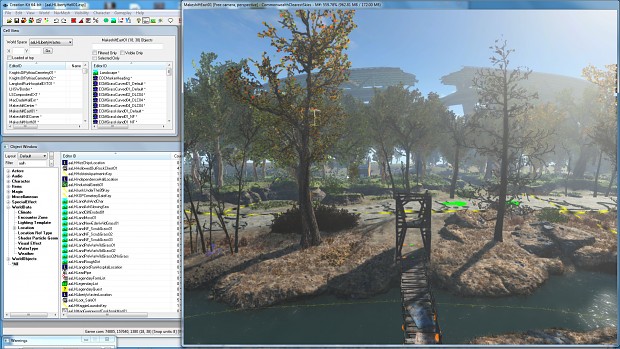 So Here We Are! (so far)
14 months have passed since we started work on this worldspace. The visual aesthetics of the landscape is quite beautiful, well, as beautiful as a Post-Apocalyptic landscape can pose.
Undoubtedly, this worldspace is immensely vast and fun to run through with lots of nooks and crevices to explore. There's also plenty of random encounters and loads of wretched NPCs to give the player more motivation to run. When you're not busy running for your life, take a moment to bask in the beauty Liberty Wastes has to offer.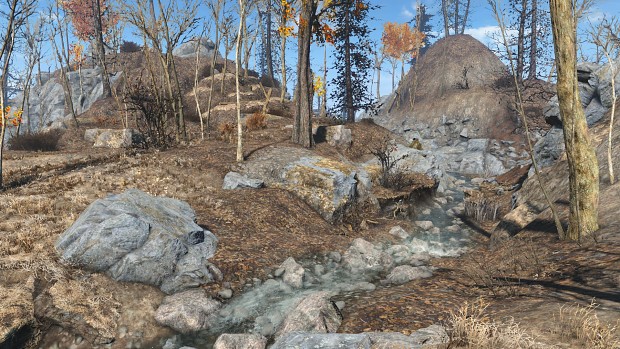 Areas Of Completion & Not So Much
West Philly is on the brink of being finished with only a few tiny areas that need touching up. Philly Zoo is complete with the west end of New Eden (Fairmount Park) nearly finished. Recently, I started North Philly (a.k.a. Ashen Flats that was created from a Jozef-5 ICBM) and Bala Cynwyd.
Approximately half of Center City is done, including Independence Hall. 15% of South Philly is done. Delco South and West of Caustic Hollow and the DF-33 Crater itself is completed.
Jersey from Crab Point to Billingsport is finished and the area east of Billingsport has been started. The big crater in Jersey will be worked on last since it will have it's own map and worldspace (It's god damn massive!). About 23 interiors have been created so far and are either a "work in progress" or is completed with the exception of navmesh and npc placement.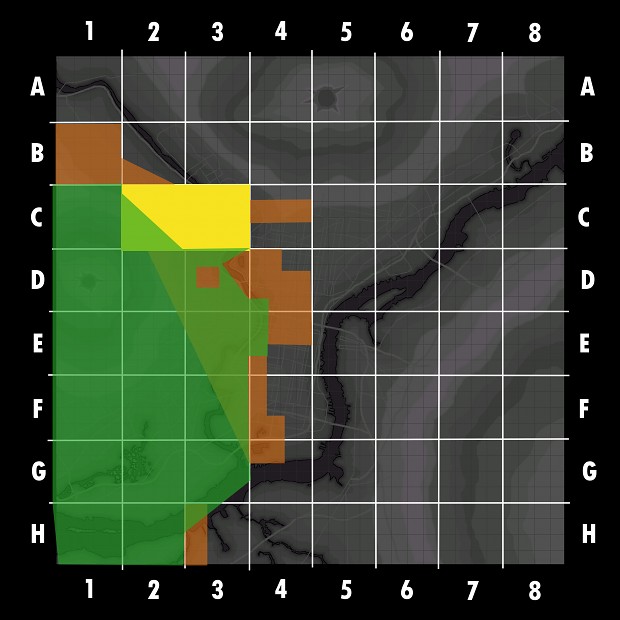 Progress In Color
To get an idea of how much of the worldspace has been completed, this color index map shows the scope of the workload. The green shaded area indicates a workload of 90% completed with the remaining 10% workload consist of Navmesh generation, actor placement, minor detail work and encounter zones (all these are left for later production). Orange indicates work has started in that area with a workload of 80% or below. Yellow is the area that is currently being worked on; From Bala Cynwyd heading westward to Havertown (or Haverford. It doesn't really matter, it's all ash and rubble now).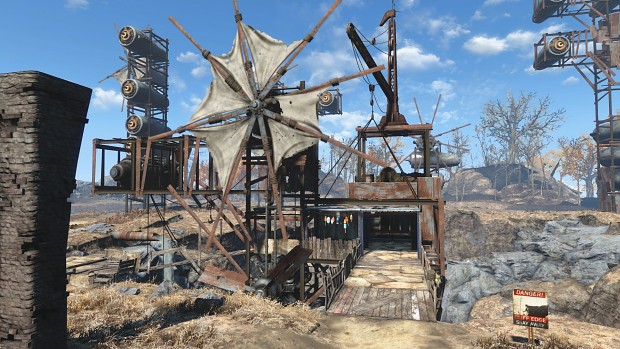 Welcome To Makeshift
Makeshift is a major settlement located west of New Eden and north of West Philly. It is a pivotal settlement, both on main storyline and on a physical aspect. There are many different terrains and environments surrounding Makeshift. From the ruins of West Philly to the lush green vegetation of New Eden or from toxic landscape of the Caustic Hollow to the elevated terrian of Bala; Each different direction departing from Makeshift has it's own different terrain/environment. More details of this main settlement in future postings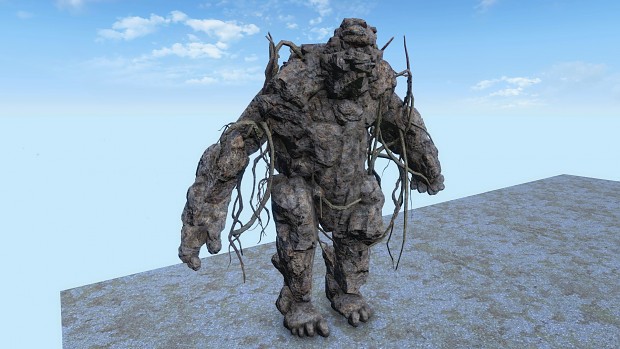 Enter The Rock Golem
Last week, we started work on mesh construction with new creatures that will be found throughout the Liberty Wastes. One of these creatures is called a Rock Golem which is a pile of boulders that has come to life due to intense radioactivity. These behemoth sized Golems are nearly impenetrable except they have a hazmat barrel stuck to their back which is their weak point. Their behavior is typically to smash any living being around and occasional throw a rock at them too. Golems will come in different sizes and shapes, some smaller or bigger than the one in the picture. Other types of Golems will be made too, like Muck (swamp) Golems and Trash Golems.