New Year, New Info
Let's start this new year report with a reveal: Liberty Hell will have 4 new playable characters to choose from, each with their own origin, playthrough, dialogue and game start located somewhere in the Liberty Wastes. With each playthrough, the other 3 characters can be found elsewhere in the wastes and if you win them over via companion quests, they can be your companion. Even though each character has a set appearance, strengths and weaknesses, they will still be customizable. We think you'll be pleasantly surprised with our selection of playable characters.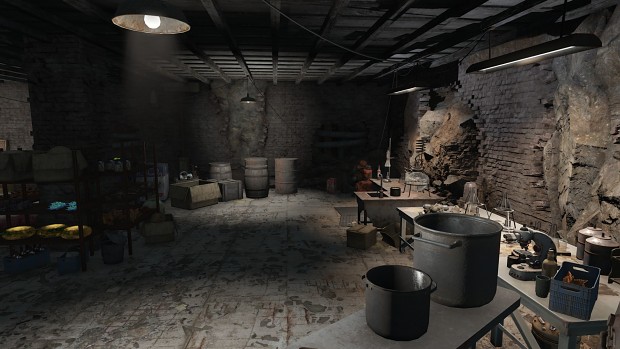 New Members, New Contributors
Let us introduce our newest member to the dev team, Wonimal! Known in our team as a quick learner, hard worker, talented modder and dedicated team member, He's whipped up some of the best interiors we've seen in mods today, easily on par with Bethesda quality. Welcome!

As for contributors, we've been asking mod authors for help and permission to use their mods with much success. LevelUpMenuEx by Neanka is a mod that adds a new Level Up Menu similar to a classic perks system format, along with the ability to add new perks, skills and traits to Fallout 4. In addition to LevelUpMenuEx, Rcoll's Be Exceptional mod adds skills to the game and points awarded to each level up to spend on skills. Mikado & Customtemplar with their mod Wasteland Imports adds a whole bunch of goodies from other wastelands to Liberty Wastes, along with Nuka-Cola Classic which brings back the classic Nuka-Cola bottles.

Go check out and support their mods!!!
LevelUpMenuEx: Nexusmods.com
Be Exceptional: Nexusmods.com
Wasteland Imports: Nexusmods.com
Nuka-Cola Classic: Nexusmods.com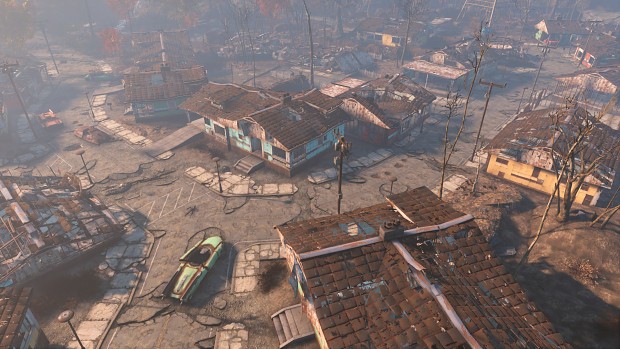 Finding Salvation
When traversing the Liberty Wastes, you may find yourself at a town called Salvation; It's a bit of a hike to get there but well worth the trip. Salvation is an abandoned settlement up north (in real life, it would of been around Bala Cynwyd) that was once a housing community with modern architecture homes similar to Sanctuary but with more variation. This settlement is ideal for builders-at-heart once you clear out all of the breakdownable objects like modern homes, rubble, trees, shrub, grass mounts, telephone poles...basically everything (similar to the Scrap Everything mod). Once you have your settlement all set up to your preference, recruit settlers and test out it's defenses at your leisure.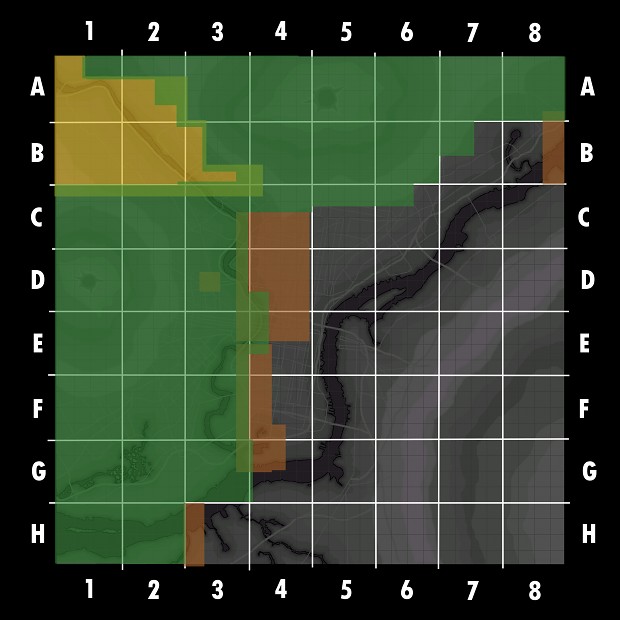 Landscaping Gaining Terrain
So far since November, almost all of Salvation (B2) is finished along with the cemetery and woods south and west of Salvation. Gulph Gorge and Main Line located B1 and B2 have been started. The main focus is to finish up the northwest section of the map, primarily the land controlled by the Brigands from the Pitt (A1) and a treacherous, rocky area currently untitled (B1) which has the highest elevation in Liberty Wastes. The landscaping marked on the coordinates map (yellow shading) should take about 2 months before heading to the southernmost part of the map (H3) and moving northward while following the Delaware River keeping inside the Jersey limit leaving the biggest crater alone (with the exception of it's outer rocky crater wall).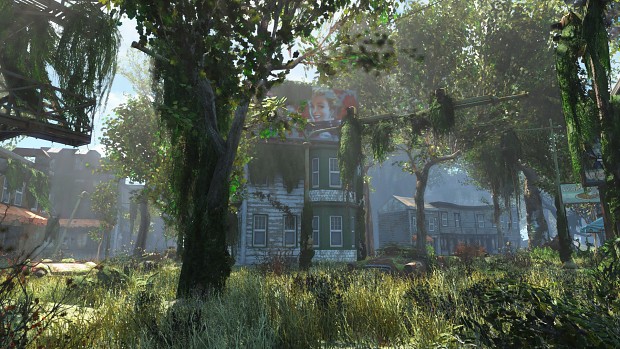 Why This Isn't The Philly You Would Recognize
Imagine if you will the town or city you grew up in and remember hearing the stories from your parents and grandparents of how a store, a home, a business or patch of woods 40 years ago is now replaced by something you recognise. In the 40 years of my time on this planet, I've see the some of my favorite restaurants, buffets, malls, clothing stores, flea markets, bowling alleys, video game outlets, gas stations, book stores, electronic boutiques and antique shops come into fruition and fall into disintegration. In 40 years, I've seen the landscape change in so many ways: hills flattened, creeks drained (pronounced cricks here), building erected, woods decimated, projects decayed, graveyards desecrated, homes deserted, roads paved, streets renamed, hospitals relocated, and nature reclaiming.

270 years from now, the world as we known it has been paved over countless times. Perhaps throughout your travels you may find glimpses of something recognisable, perhaps a landmark or a memory that survived the trials of time, wear, war, riot and radiation. With all of this ravaging in mind, we started off with exactly the same cut of the landscape you would see in any current satellite map, then added projections of 3 ICBM bombs bursting their payload along with their respected fallout radii and landshifting. Throw in lots of cliffs, landslides, ravines, collapsed structures, dilapidated bridges, abandoned vehicles, debris piles, glowing pits, heavy foliage, toxic mudslides, caustic pools, wretched mutants, vile creatures, rival gangs, weapon caches, bunkers... Voila! You have yourselves a wasteland to explore!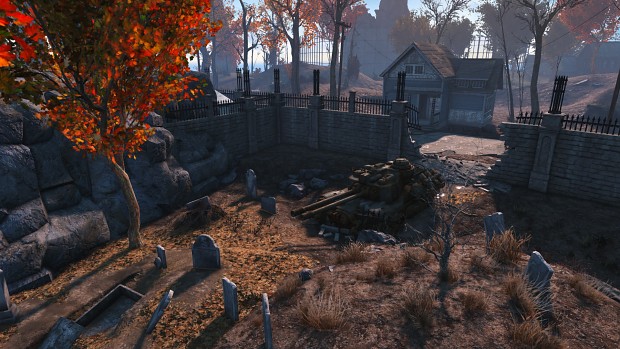 Become One Of Us!!!!!!!!!!
Be sure to follow us on Facebook, Youtube, Twitter, Discord and ModDB. We love to hear from ya! Also, if you're a 3D artist/modeler interested in joining our dev team, check out our job post on ModDB... Moddb.com