Hey everybody,
we at dhk Games proudly announce that we are working on the indie title Leviathan Crossfire: A sci-fi first person shooter set in a distant future, with cool space ships, space marines, space .... well... SPACE!
For the impatient, and everyone who's on the hunt for screenshots - here they go, our first WIP screenshots: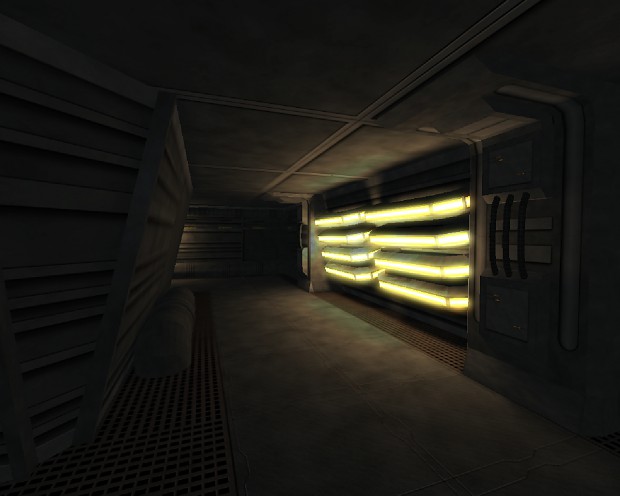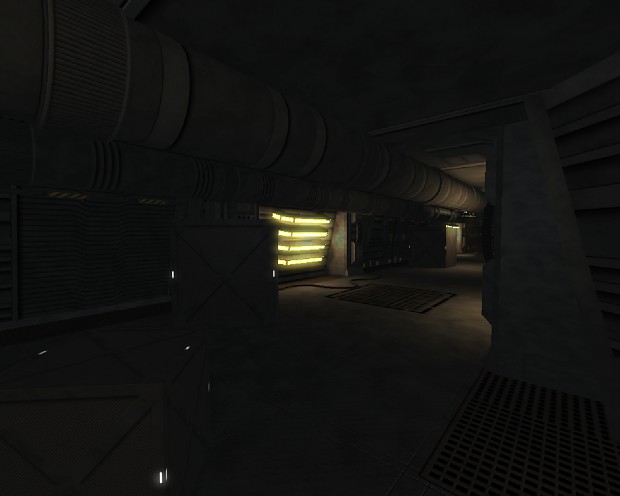 Story
There are two human enemy factions in space that the game focuses on. The ongoing war between these two civilisations seems to have a sudden end now as the faction with the higher technology level has nearly finished the construction of a weapon with unbelievable power, a massive space cruiser called the Leviathan.
You play as en Elite Spec Ops Marine, and you must infiltrate the enemy Leviathan before its power can be unleashed. The question is - will you have what it takes?
Admitted, this is only the rough setting of the full plot - but give us some time to work out a detailed storyline. We do have quite a bit more than what we're presenting you here, but as it's not finished yet ... well, it's just not cool enough yet to be presented
Gameplay
Leviathan Crossfire will give you a cool mixture of tactical and action gameplay. Uhm, ok, what's that guy talking about? ... imagine a mixture of original Crysis and Unreal Tournament gameplay! You can't? Well, ... may be a bit much for the beginning. Just get used to it
By the way, comparing this upcoming, yet rather small indie title to these two giants of fps gaming is not meant to be understood as a sign of arrogance, but more as a proof of total megalomania!
We've got 5-6 weapons planned for the game, depending on how differently and useful they work out in the end. They shall be introduced later (awwwwh!)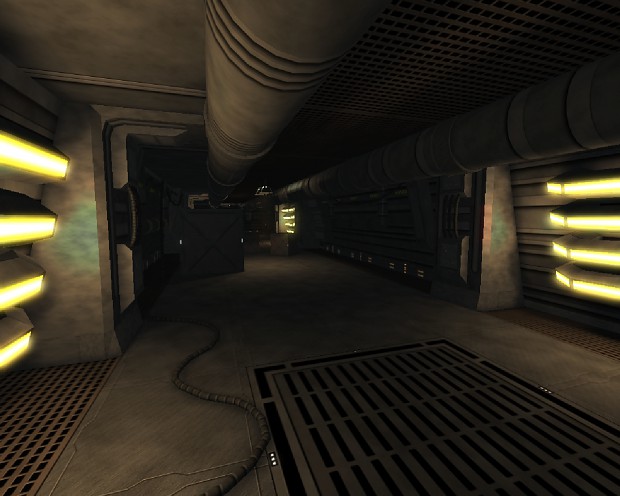 Development
Ok, something new popping up today, and being gone tomorrow? Nope, probably not. If everything works out fine, we hope to bring you playable content within this summer. Let's avoid talking about a fully fictional final release date yet, but we will definitely not hold everything that we've got back until it dies silently by someday, but we plan to give you something to play and test from time to time. Nice idea, but what does it mean, if everything goes fine? This means:
a) IF we do find the time to work as much on the game as we wish to
b) IF we work as effectively as we are used to
and
c) IF we find a few more people to support our kick start!
Which brings us to the...
Jobs
We currently have two positions we urgently need to fill:
• Character Designer
• Weapon Designer
For more details, please visit the official game website.
Also, everyone who's interested is invited to join the game forum (hint, hint!)
Ok, enough self-advertisment for today,
all the best,
Dominik Hoeke
dhk Games