Fridays are usually when we update our build on Steam and after a couple of weeks of bug-fixing and decorating Level 2, this week's update features Heart&Slash;'s very first boss battles.
Heartech Security Bot: B-DSS KNIGHT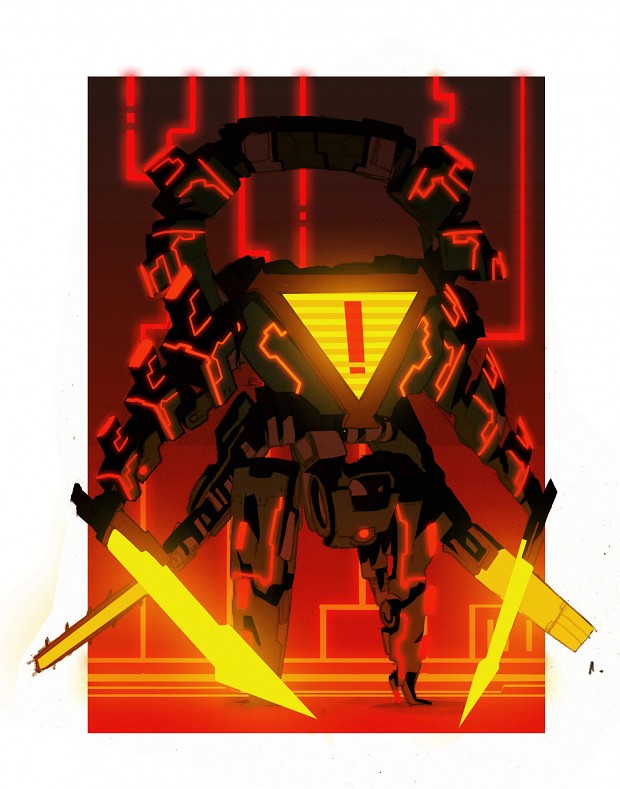 B-DSS is inspired inpart by Queen Gohma from Ocarina Of Time and Dark Nut from Twilight Princess. B-DSS Knight is an elite security bot for the HearTech Factory (where you start the game). B-DSS has a total of 8 legs which allows it to take the shape of a spider in order to move around faster and track its targets. To find B-DSS you must follow the CORE variations of the Factory levels (color-coded in red).
Old Doomed Remnant: FRANK-Y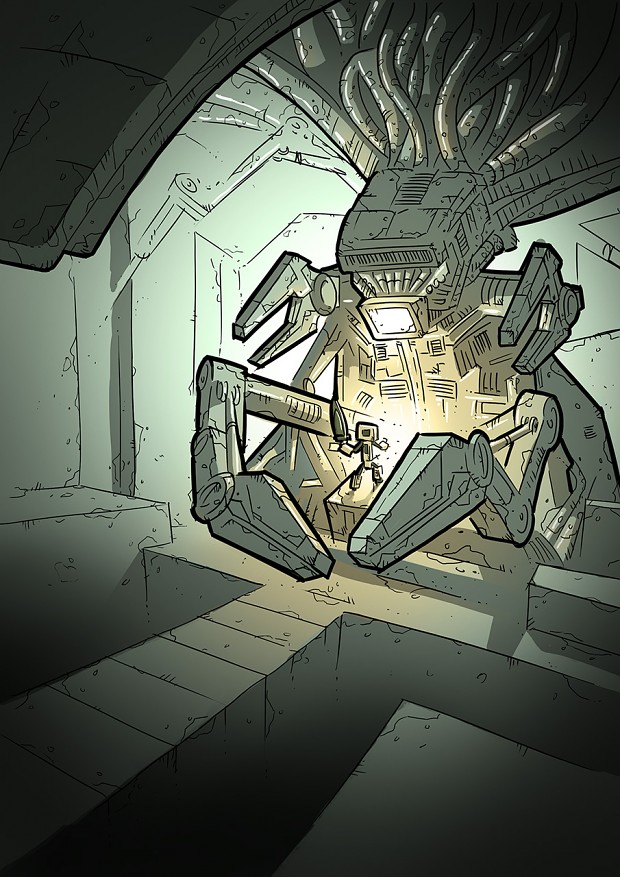 FRANK-Y was first designed as a gigantic trash disposal robot living in the depth of the factory. However, we really wanted it to be more of an abomination than just a big utility robot.We imagined that FRANK-Y was once, like Heart, another rebel robot (does it look familiar?) who had been damaged in a battle against Quassy's minions and left for dead. Broken and alone, FRANK-Y became obsessed with repairing itself and after countless additions, there is not much left apart from rage, bitterness and oxidized limbs.
Play the bosses now!
Well that's all folks! What do you think about the bosses' designs? Did they give you much trouble? Were they too easy? Join in on the discussion and help us make the bosses better.
Thanks for reading and see you next time!
--
<3 Aheartfulofgames Team <3