Alright, let's talk graphics.
Graphics can potentially make or break a game.They're not everything, but they do matter. You might make a game with a fantastic concept, but if the graphics look like poo on-a-stick, then you're essentially playing with poo on-a-stick.
Project: Evolution has gone through, thus far, three stages of graphics. The first sage was the mockup stage. In this stage I was aiming for an indie-feel to the game if you know what I'm talking about. The type of graphics you see in World of Goo and such. This wasn't technically graphics in the game per-se, but this was what I was aiming for. The second stage we saw was the starter stage. In this stage there was only the bare minimum needed for the game. Basic graphics, lighting, etc. Then shortly thereafter I tweaked the graphics for stage three, in which we saw the addition of atmospheric effects.
Originally that was going to be it. After stage three I was going to focus entirely on getting a beta out for people to try. Problem is; I slowly began to hate that graphics. They reminded me of unpolished graphics I've seen in several games. Yeah, the atmospheric effect was cool, but the graphics still lacked something. Plus, to top it all of, the atmospheric effect ended up displaying so many particles at once certain times that even my nvidia 9600 couldn't handle them. Seeing as how I want this to be a game for anyone with any system to be able to play, this needed to be fixed.
So this morning I decided to sit down and modify the shader engine. Plus I ended up changing the skybox completely. Here's what I came up with: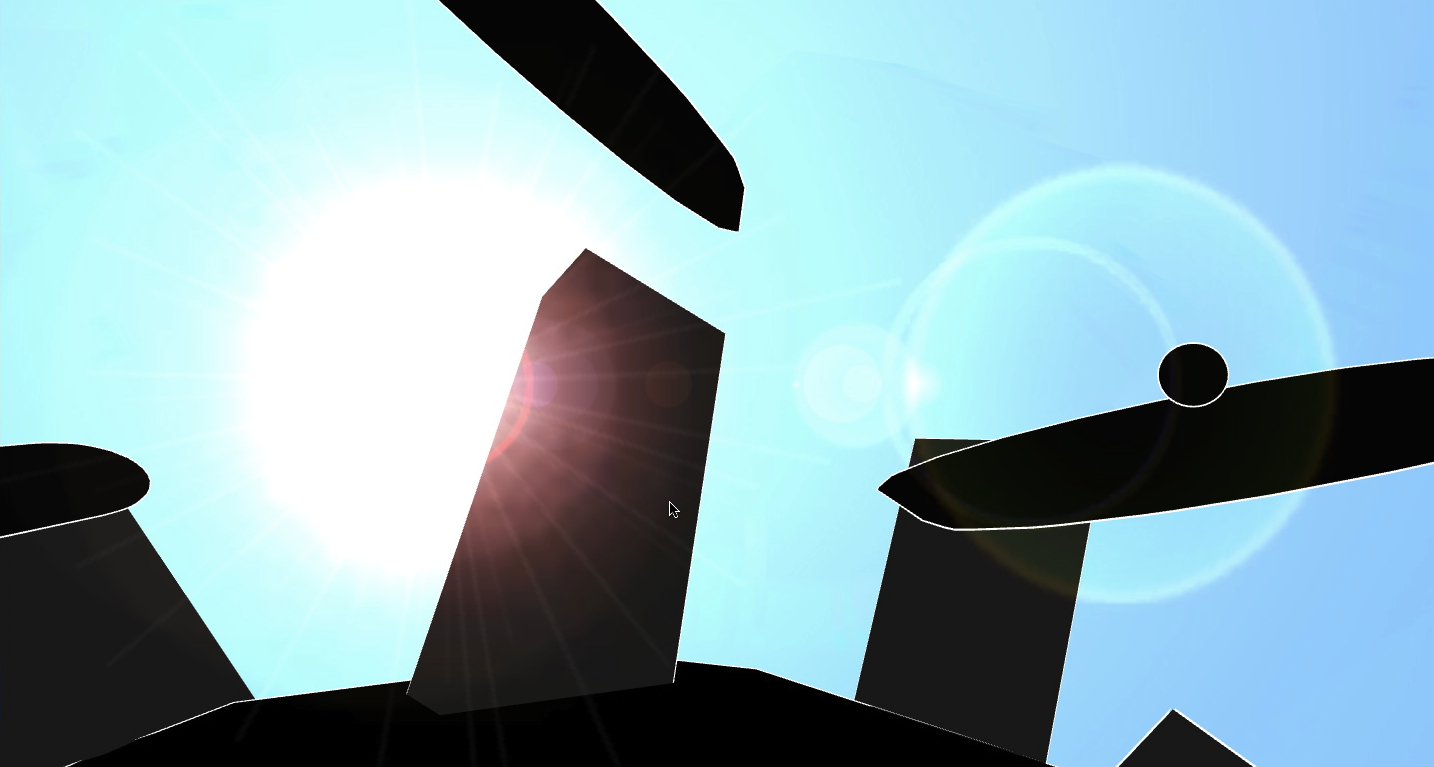 There we go. This is, originally, the type of graphics I wanted to achieve in the game. Simple colors, outlines, etc. But I was unable to achieve this at the time due to the fact that I am still learning Unity3D.
And so there you have it. This will probably be how the game looks, but with maybe a few tweaks in the future. Plus it should now run on even cards made back in 2000.
-William