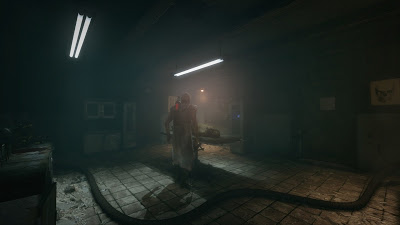 Lethe: Episode One gets updated to version 1.2.10 introducing several game improvements and 19 steam achievements.
1.2.10 Changelog
Enabled Achievements for the default branch;
Minor tweaks.
1.2.9 Changelog
Resolved some reported and unreported issues with the Achievements;
Small improvements to the frame-rate at the start of some levels;
Added anti-Nausea mode in the config. Check out the details here.
Minor improvements to stability.
1.2.7 Changelog
Added support for 19 steam achievements.;
Upgraded to the latest version of the Unreal Development Kit;
Smoother character animation blending;
Minor AI improvements;
Fixed sound issues.

With the game's engine upgrade to the latest version of the Unreal Development Kit a lot of files have been modified. The configuration files will be recreated and your in-game settings will most likely be reset.
If you face any issues please refer to this guide. If the problem persists please let us know in the support forums or contact us directly at support@koukoustudios.com.