LAZARUS MOD – Version 3 RELEASED! OUT NOW!
.
WHAT IS LAZARUS MOD 3?
Lazarus Mod 3 is a is a solo/multiplayer complete modification with Doom 4 weapons, monsters, sounds, sprites, hud style and aesthetics of Doom 2016 for Doom I & Doom II. Lazarus is a redesign of the weapon sprites created by Necronixis but using part of the original artwork created by Id & Betsheda for Doom4.
.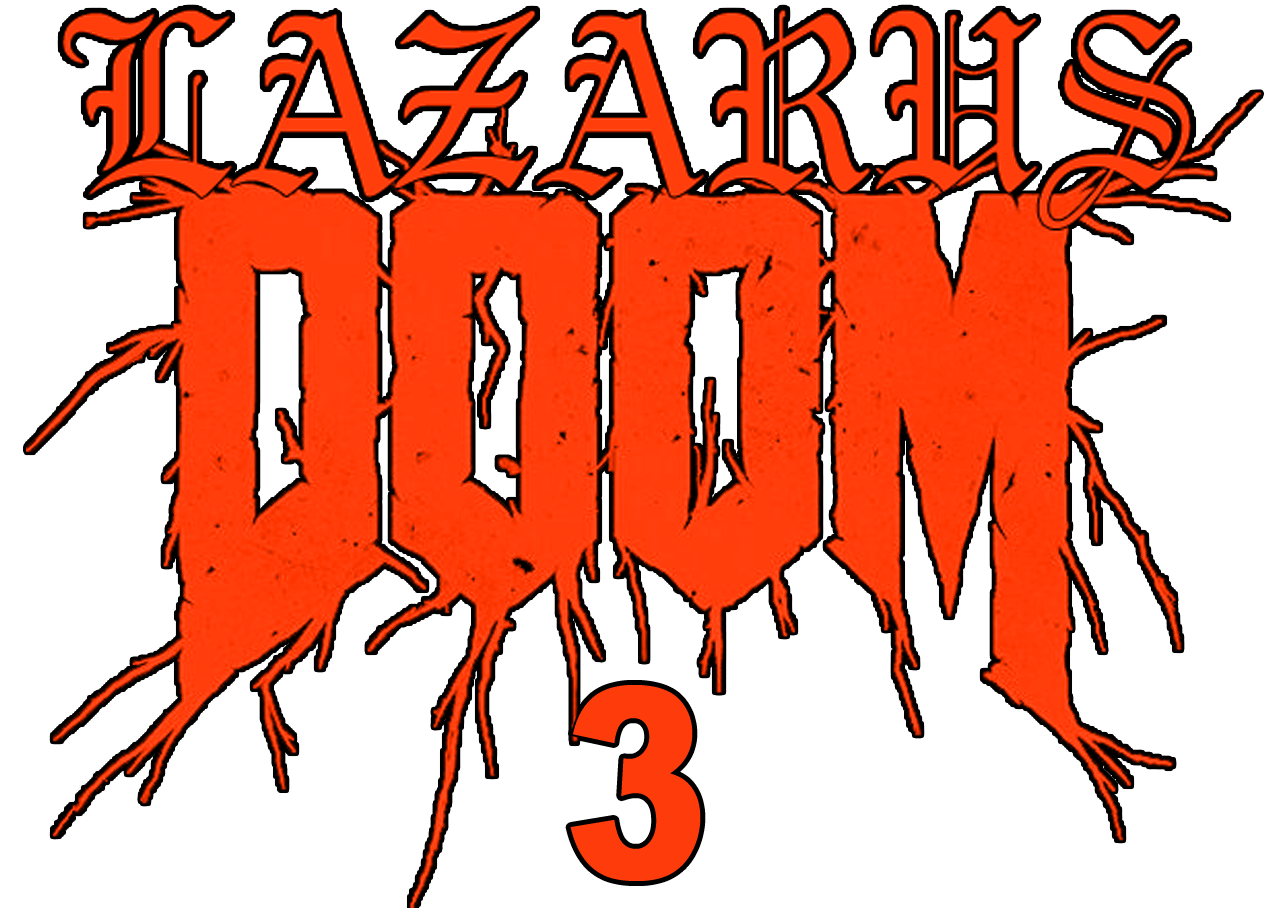 .
WHAT'S NEW IN LAZARUS MOD 3?
-Vortex Rifle, new weapon included by default to fight!
-13 original weapons of Doom 4 (2016) redesigned from the original art of Betsheda
-Weapons:
1) Mark V Pistol,
2) Repeater Rifle,
3) Shotgun,
4) Double Shotgun,
5) HAR Assault Rifle,
6) Chaingun,
7) Rocket Launcher,
8) Plasmagun,
9) Gauss Cannon,
10) BFG 9000,
11) Chainsaw,
12) Glory Kill
13) Vortex Rifle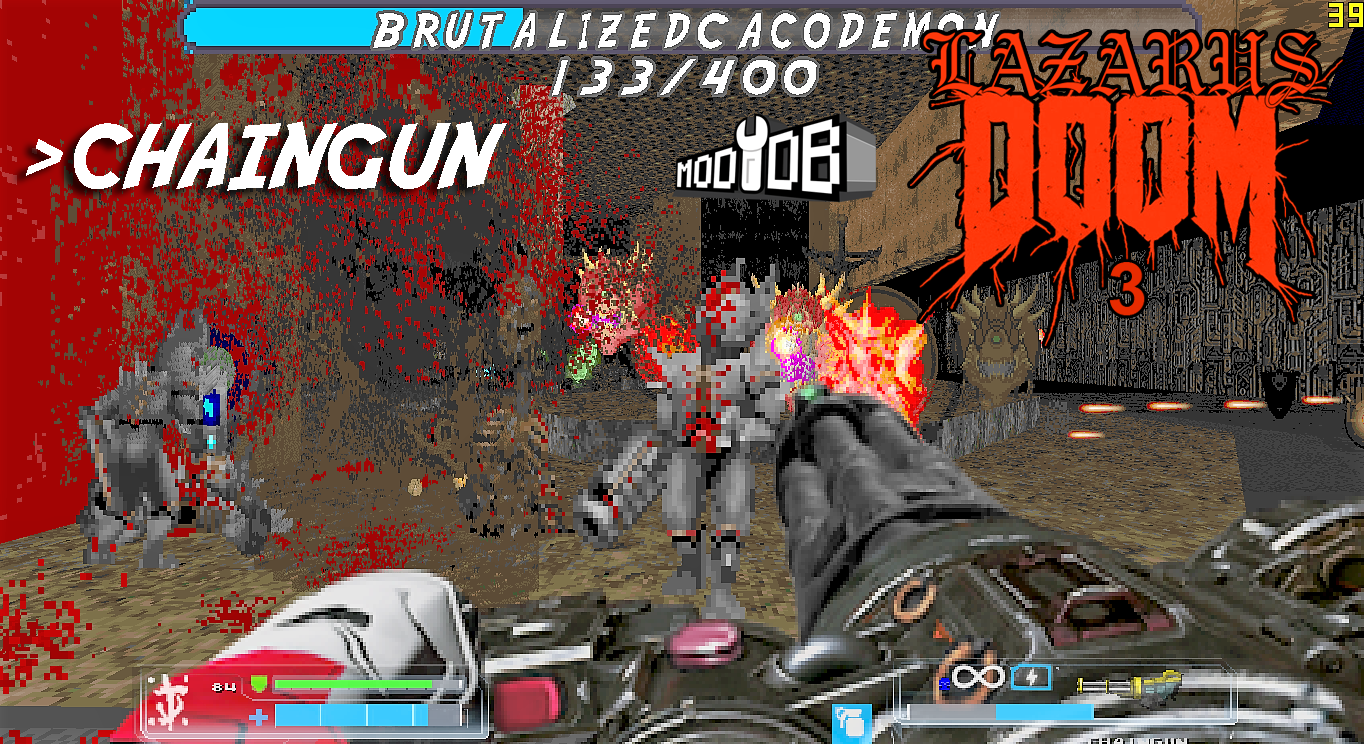 - New sprites of all enemies and monsters, including the skin of the player, inspired and based on Doom 2016
- All weapons produce a major damage
- The player has greater speed of movement and jump
- All enemies and monsters reward when they die
- Great overall swing of the entire game
- The mod is designed to compete in hard-to-play Megawads
- The Drone Bot not only upgrade the player but also gives new weapons
- Introduced new Doom 2016 Glory Kill style combat hands
- New Doom OST 2016 Remixed, remixed and perfectly selected for each level (OGG compressed)
- New Sounds inspired by Doom 2016
- New Items with new Doom 2016 style animations
- Compatible with GZDoom 2.1 (PC) for Olders PC, and Windows XP
- Compatible with GZDoom 3.1 (2017) (PC) (Included)
- Compatible with QZDoom 2.0 (PC) (PC) (Included)
- Compatible with Zandronum 3.0 (PC) (Included)
- Compatible with ZDooom 2.8 (PC) (Included)
- 100% Compatible with D-Touch PRO (Android) No lag! (Included)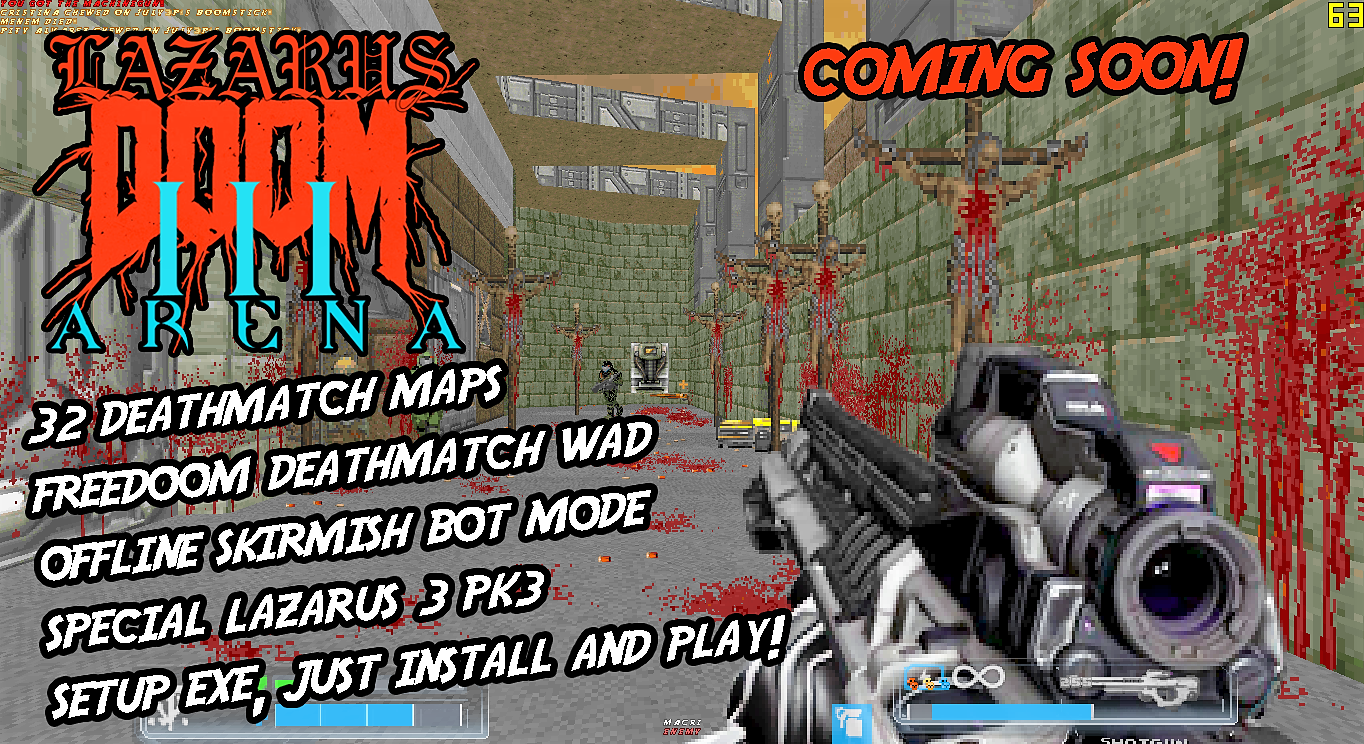 - Compatible with Zandronum 3.0 and multiplayer options for deathmatch games with bots
- Lazarus 3 is designed to compete in Zandronum 3.0 with bots, including new sprites and sounds for announcer voices and multiplayer medals, inspired by Quake 3 and Unreal Tournament
- New menu completely redesigned, new interpic, new letter font for menu and options
- Less code errors and decórate
- Includes Nashgore Mod for blood, reducing blood lag on old computers and above all giving greater fluency and framerate on android devices
- New Blue Palette inspired by Doom 3
- New textures for all levels inspired by Doom 3 and Doom 4
- New Menudef menu, including cheats, shortcuts, and Autoaim and Decals optimization options for PC and Android, includes FPS counter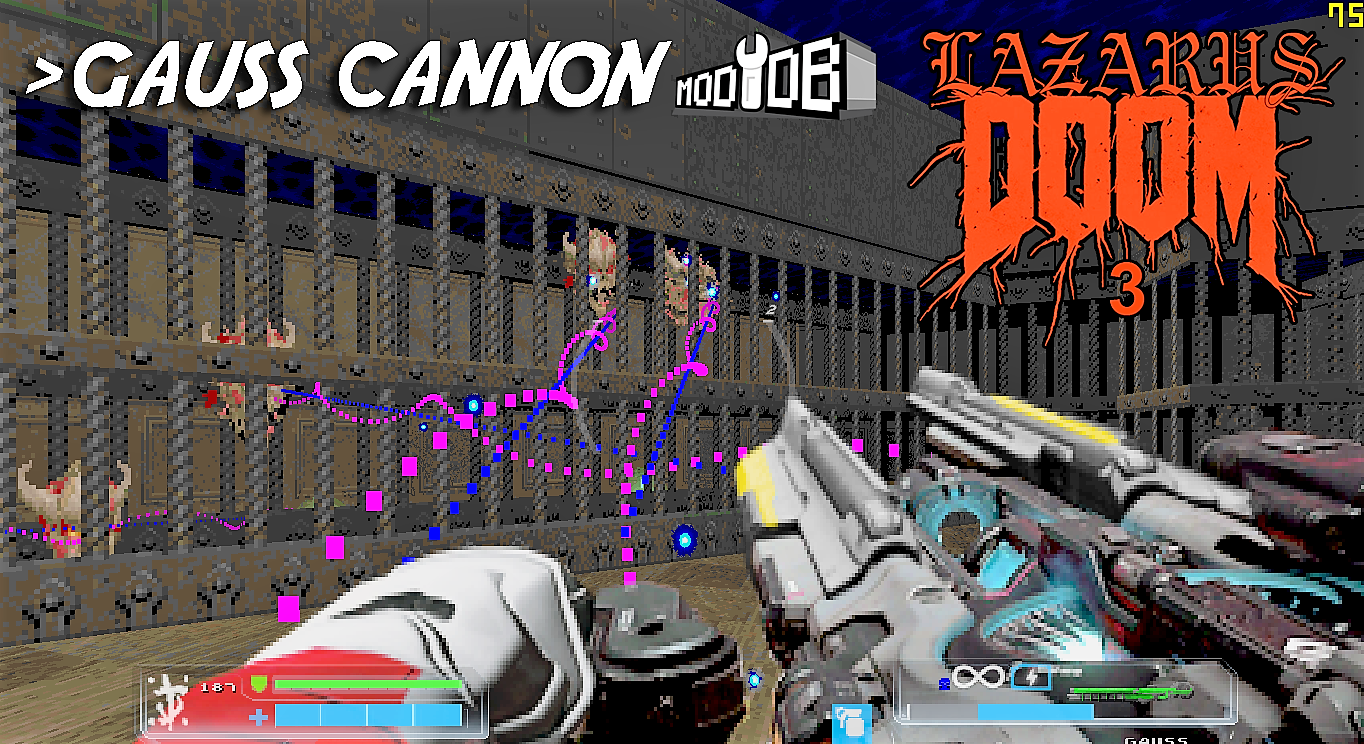 README
============================================

Archive Maintainer : None
Update to : 3.0 Version
Advanced engine needed : (ZDoom 2.8, Zandronum 3.0, GzDoom 2.1, GzDoom 3.1, DTouch, GzDoom Android, QZDoom 2.1)
Primary purpose : Single+Coop play / Deathmatch / No levels included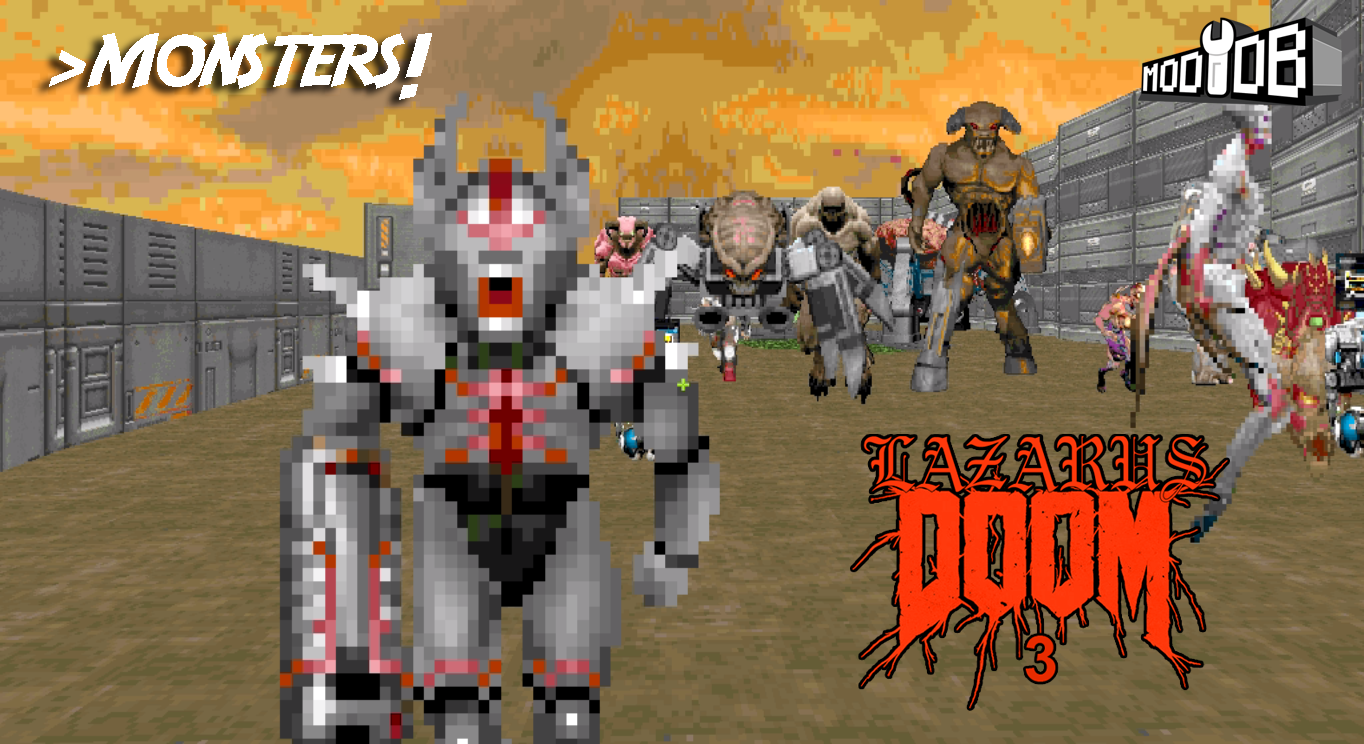 ============================================

Title : Lazarus Mod 3
Filename : Lazarus3.pk3
Release date : 19/08/2017
Author : Victor Cajal
Email Address : jonathan.aguero.diarionco@gmail.com
Other Files By Author : Lazarus Mod 1, Lazarus Mod 2
Misc. Author Info : Lic. Comunicación Social UNLAM
ADDITIONAL CREDITS TO:
Nashgore Mod - by Nash Muhandes
Ketchup Mod v5 - by SGT_Mark_IV
Brutal Doom 4 Weapons Mod Some Code - by SGT_Mark_IV
Death Foretold 2.0 Mod Some Sprite Art - by Franco Tieppo
Death Foretold 2.0 Mod Some Code - by DBThanatos Team
D4-Palette.pk3 Texture Wad Pack- by Phobos667
Doom 3 Texture Wad Pack- by Carlos Santana, Soloandroidgames thanks
One Man Punch Mod 1.3 Code - by DeXiaZ
Original Mod Code Base - by KEENO7
Doom 4 Hud Mod Base - original idea by Thetis' Wrath
Doom 4 Weapon Original Sprites - by Neccronixis
The DooM® 4 Emulation some stuff - by The_DooM_Marine
BruiserBros Demons Sprites - by Zanieon
Some Doom 64 Monsters Sprites - by Id Software
Some Doom 4 Monsters Sprites - by DimosHunter
D4T Skin Pack V1 - by Xtors
Vortex Rifle, Rocket Launcher, Chainsaw sprites - thanks ALPHAENT2
Zion v7, Zion v8 Mod Some Sprites, Hud, and Sounds - by Camaleon Maligno Team
Doom 4 (2016) Original Artwork - by Id Software and Betsheda
Doom 2016 OST Soundtrack - by Mick Gordon
Doom 2016 Covers - by BillyTheBard11th
Doom 2016 Monsters Sprites Mod - by LeonardoETC
MASTER SENPAI - Alphaent2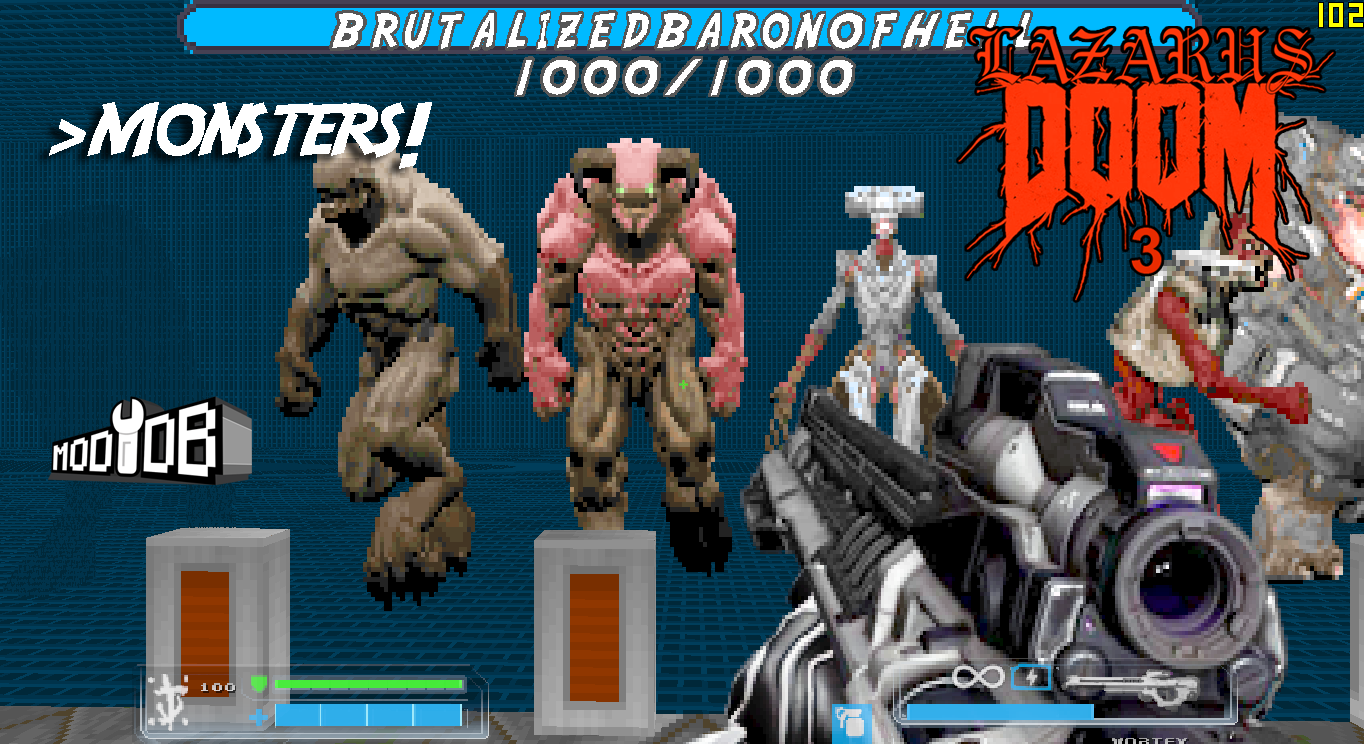 SPECIAL GREETINGS:
Soloandroidgames
Carlos Santana
Pablo Coelho
Julián Molina
Lapis Lazuli
Michael Lazzarini
Alex Alvey
RIIcKARZON
XxlolxX mlg
IXISMATERRA87
blax gamer 84
Brawny Fonseca
Roger Hirasawa
Don Verga
doom slayer
Unchained Predator
==================================================
* What is included *
New levels : None
Sounds : Yes
Music : Yes
Graphics : Yes
Dehacked/BEX Patch : Yes
Demos : No
Other : Yes
Other files required : No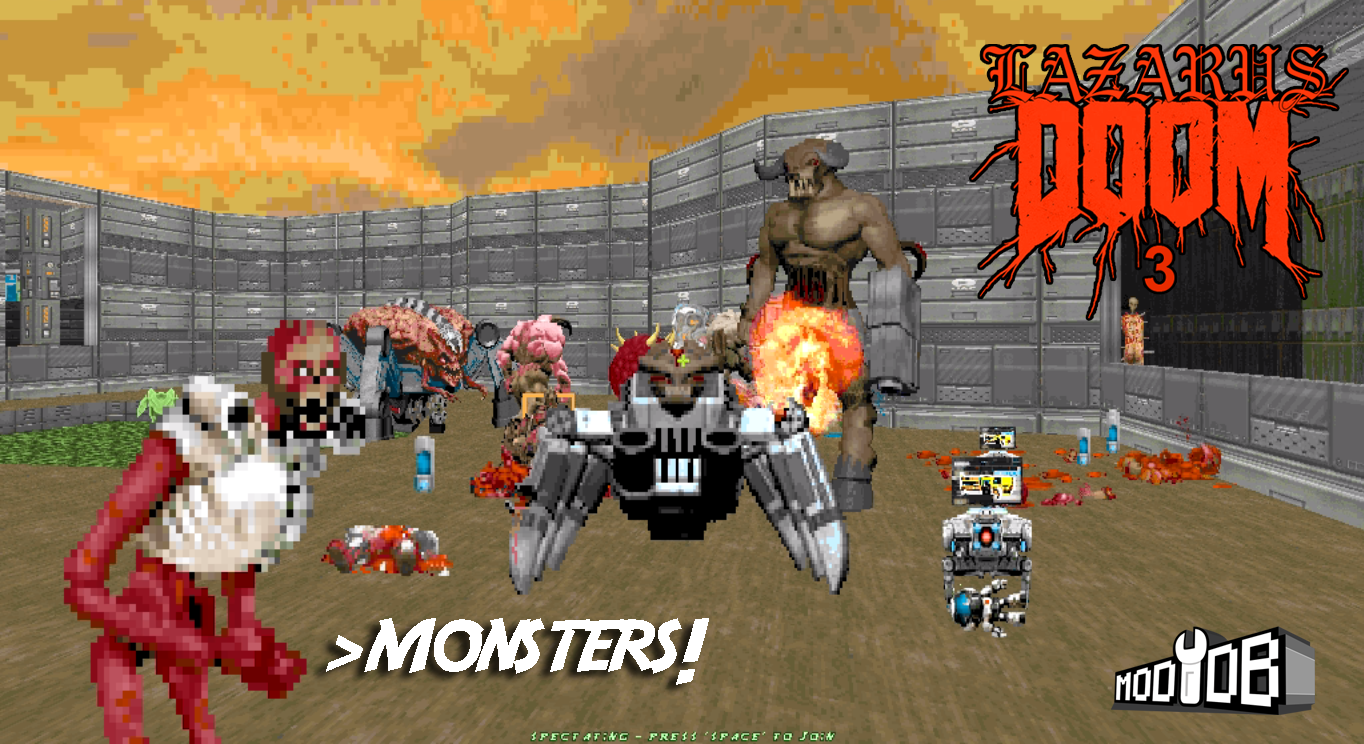 * Play Information *
Game : DOOM / DOOM2 / TNT / PLUTONIA / FREEDOOM 1 & 2 /
Map # : (For DOOM2 maps, format is Mapxx. Others are ExMx.)
Single Player : Yes
Cooperative 2-4 Player : Yes
Deathmatch 2-4 Player : Yes
Other game styles : Deathmatch Bot with Zandronum 3.0 Engine
Difficulty Settings : Not implemented
* Construction *
Base : Modified Doom4classicdoom+.pk3 Original Mod Code Base by KEENO7
Build Time : Two Months
Editor(s) used : SLADE 3, Adobe Photoshop
Known Bugs : -
May Not Run With : Hexen, Heretic
Tested With : Gzdoom 2.1, Gzdoom 3.1, Zdoom 2.8, Zandronum 3.0, Doom Touch Pro, Gzdoom Android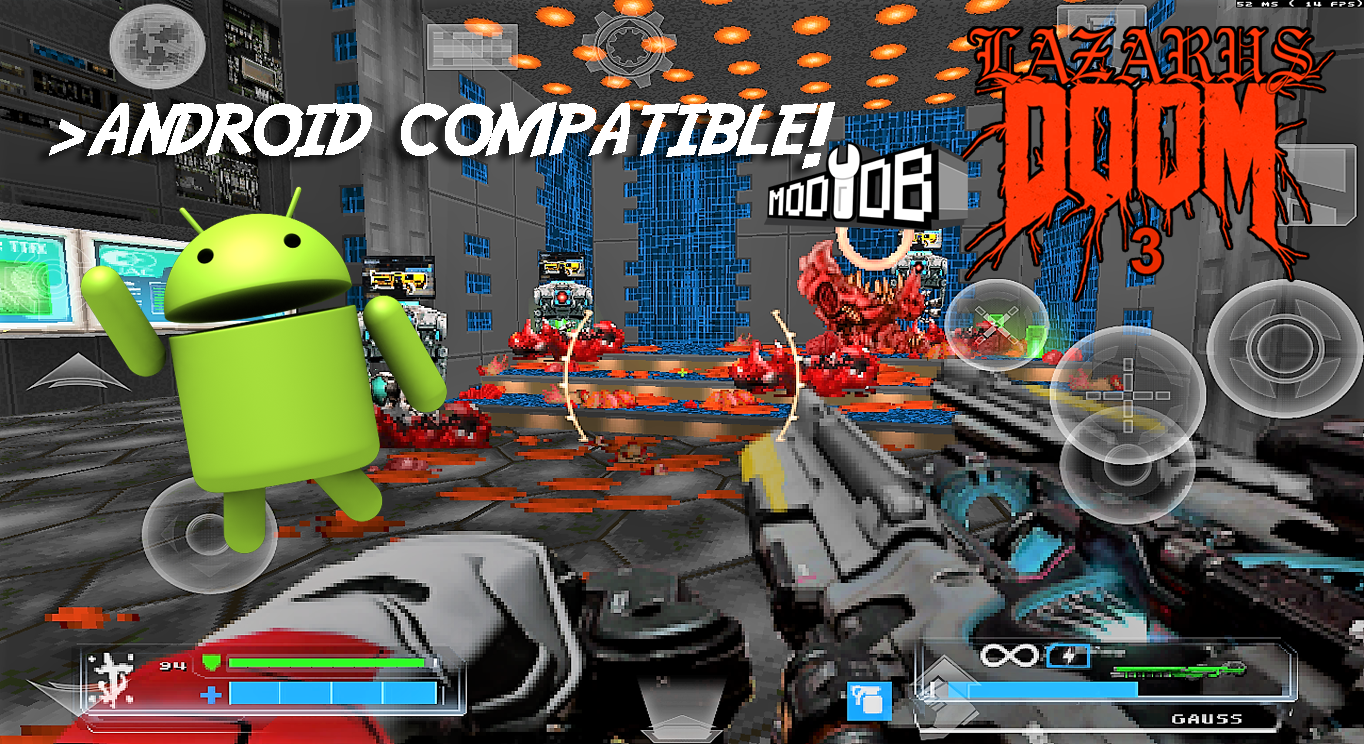 ANDROID – BETTER PERFORMANCE
Lazarus Mod Doom is compatible with Doom Touch and Doom Touch Pro. For a better
performance of the Doom Touch in old devices set up as follows, thanks.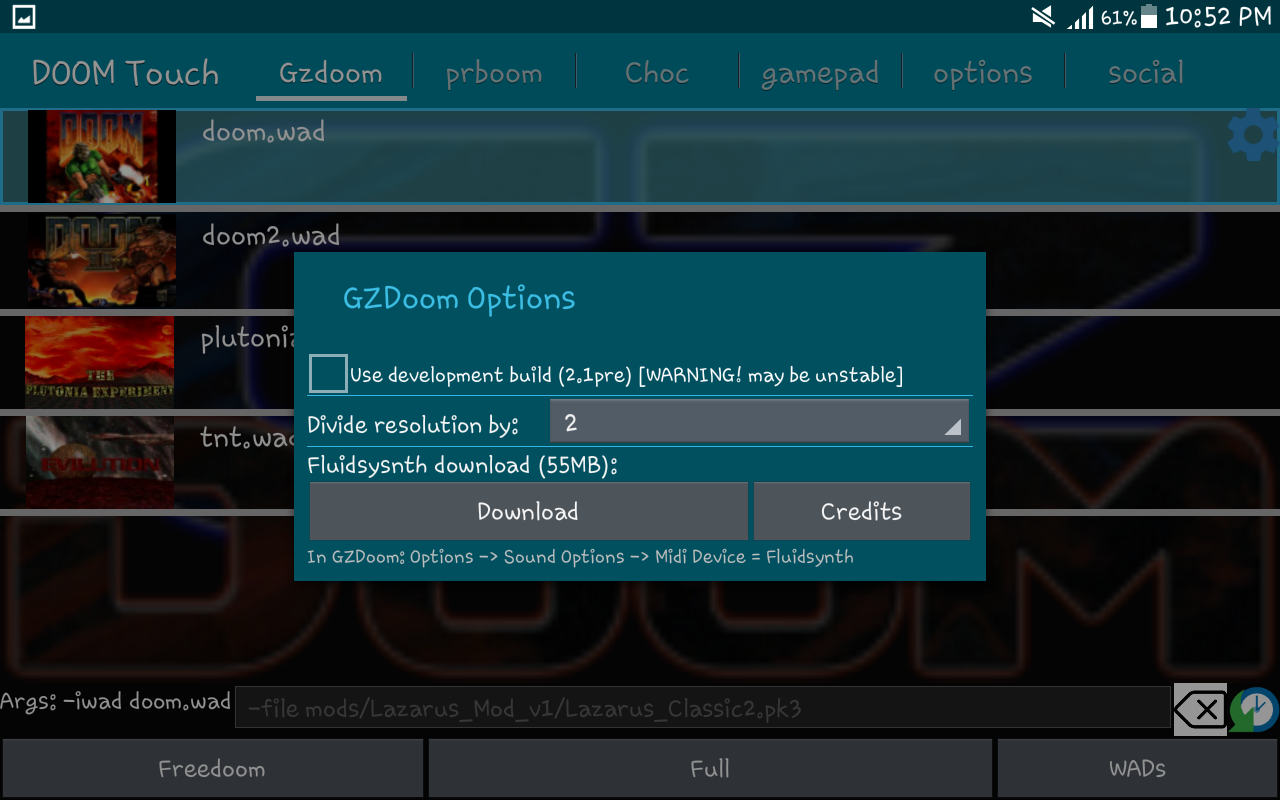 OST MUSIC
OST Doom 2016 by Mick Gordon Youtube.com
Doom 2016 music covers by BillyTheBard11th Youtube.com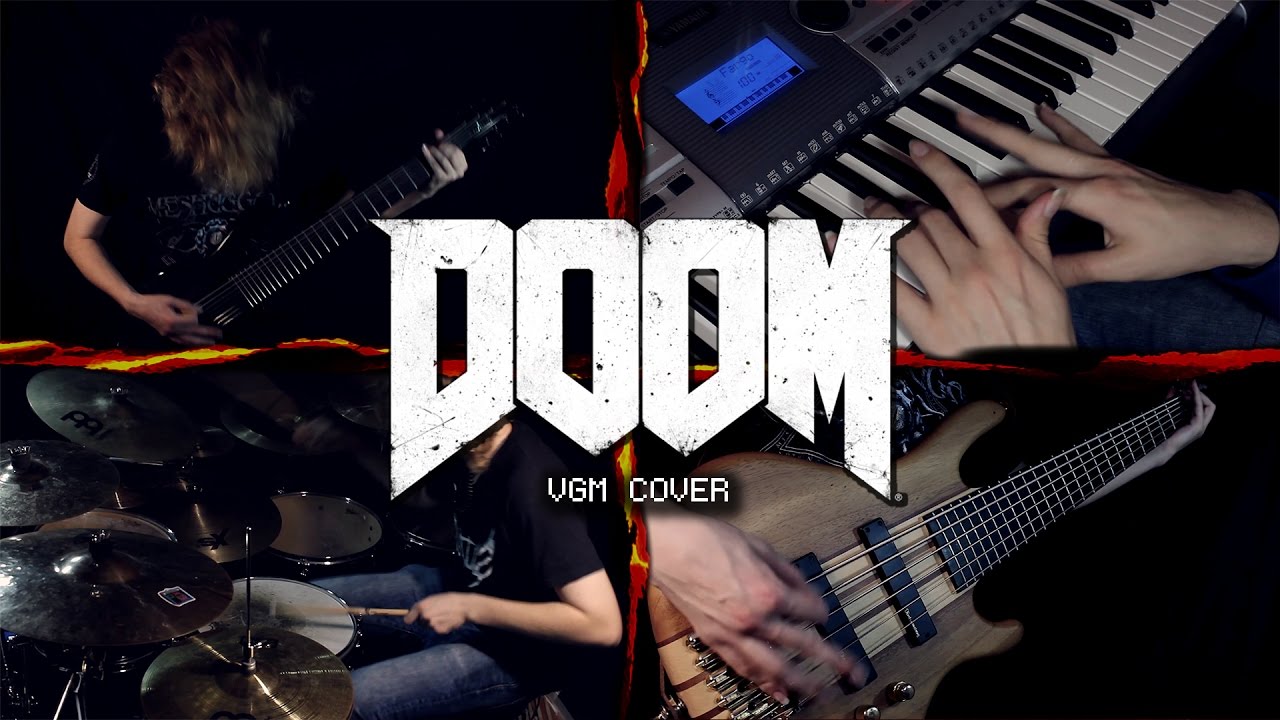 LAZARUS 3 by Victor Cajal
For you, NISMAN <3